Just because you can't splash out on a romantic weekend away this year doesn't mean you can't make Valentine's day one to remember. To help you set the mood and mark the occasion, we've put together a few tips to help you get the day organised - from morning to night. A more intimate celebration than ever before, let's fall in love all over again this lockdown.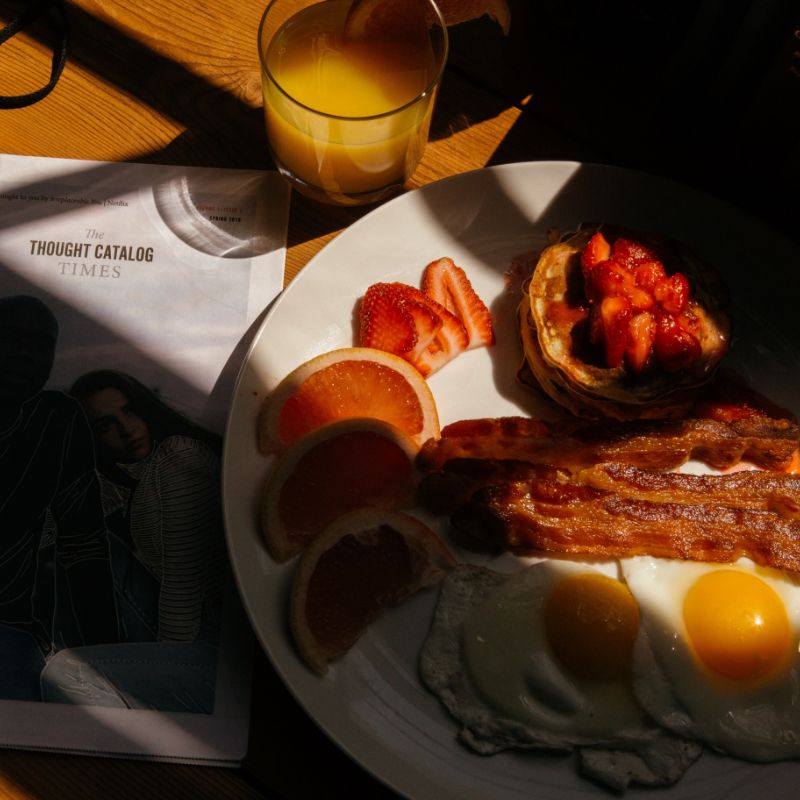 BREAKFAST IN BED
You weren't planning on starting the day any other way, were you? We all know that there's no better way to be woken up than with the smell of breakfast floating through the air. Pick up the supplies from Herterich's and get a big old full Irish on the go, complete with orange juice served in a ridiculously small glass to create the illusion of a hotel brekkie. Start as you mean to go on, as they say!
For all your breakfast needs, look no further than Herterich's Pork Butchers right HERE.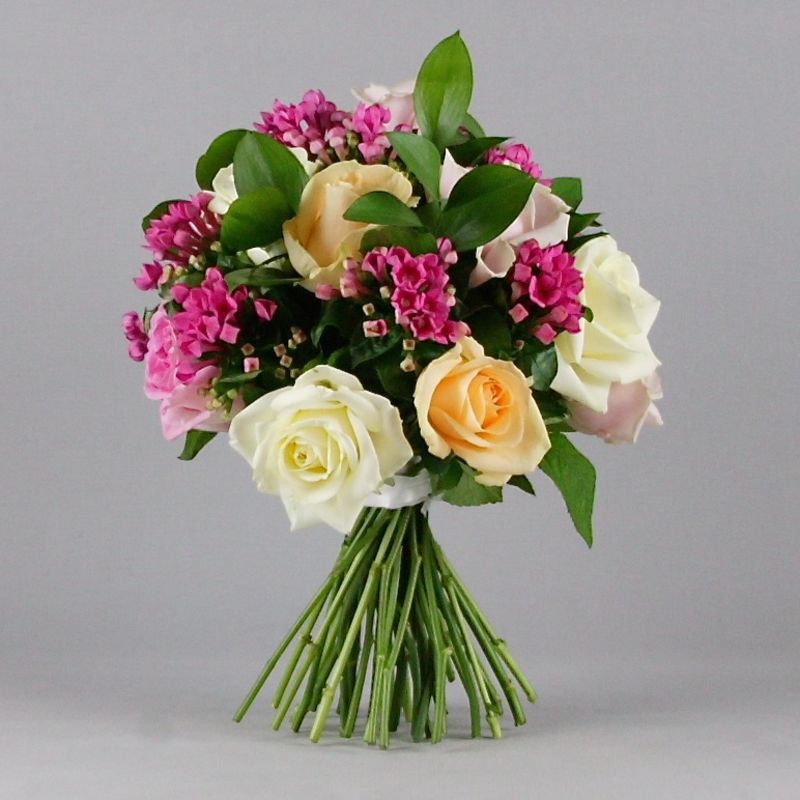 A BEAUTIFUL BOUQUET
A Valentine's day without flowers is like a sky with no sun - dull, dreary and downright disappointing. Bouquets of red, pink and purple will earn pride of place in many households come February 14th, but we would recommend placing an order with the talented team at Yes Flowers ahead of time, so the heady smell of romance can fill your home ahead of time. Whether it's white lilies, red roses or a luxury gift box, there's no better way to mark the occasion.
Taking orders from Wednesday 10 February, click HERE.
A CANDLELIT DINNER
The restaurants may be closed, but you've got all the tools at your disposal to recreate the romance of your favorite eatery in the comfort of your own home. Set the scene with plenty of candles and a little background music, get yourselves dolled up to the nines and take all the effort out of cooking with Basilico's Valentines Dinner Box. With stone baked focaccia and a seafood platter for starters - containing oysters, prawn cocktail, smoked salmon and crab roll, tartine with caviar and sour cream - lobster and monkfish ravioli for mains and a heart shaped velvet cake with creamy frosting, pistachios and fruits of the forest for desert, you've got it made! They'll even throw in some Italian Baci chocolates for good measure.
Coming in at just €60, you've got until 4pm on Wednesday 10 February to place your order for weekend collection. Check it out right HERE.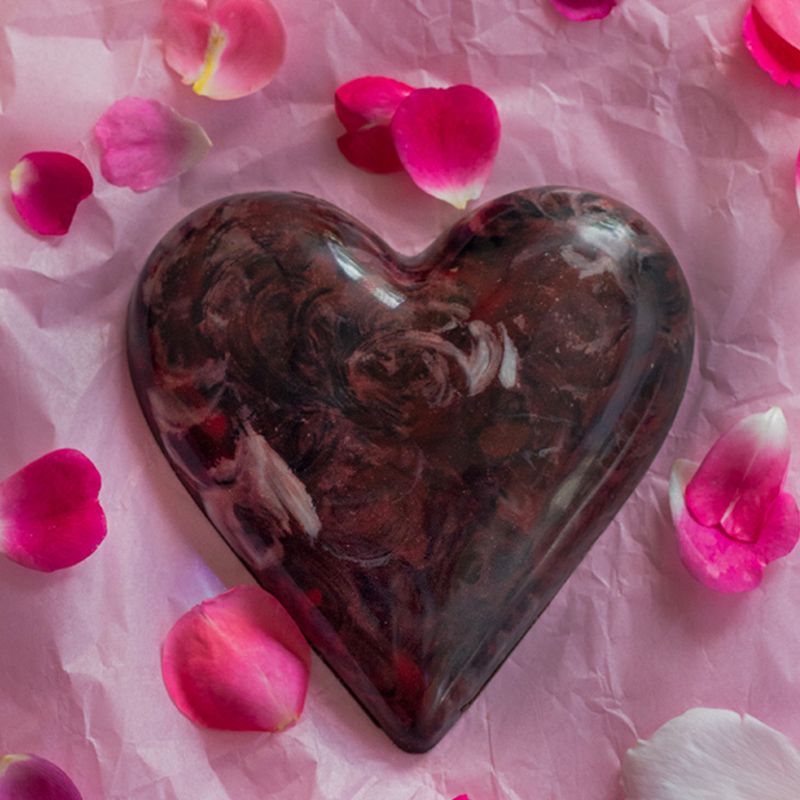 SOME SWEET SWEET LOVE
Get your mind out of the gutter! We are - of course - talking about a limited edition box of 12 individual hand-painted chocolates with original fillings from local producer Grá Chocolates. Among the magnificent creations you'll find some hot stuff in the form of the rich dark chilli chocolate, as well as some subtle vanilla warmth, delicate Turkish delight and some passion fruit and caramel goodness, among others. After all, they do say that chocolate is an aphrodisiac...
You can pre-order this €30 box to be shipped at your selected date and browse their other V-Day treats right HERE.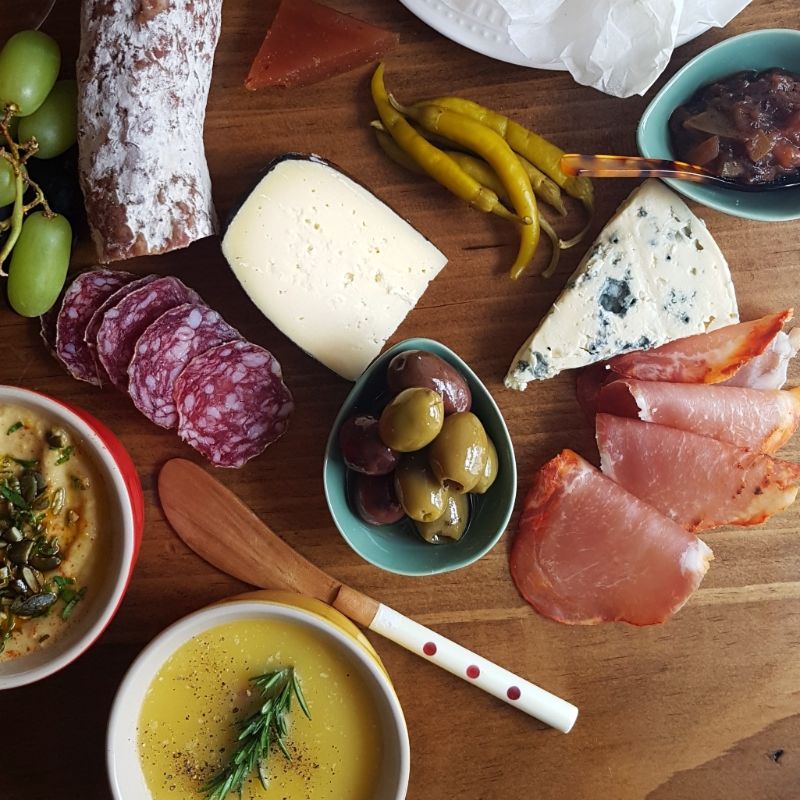 AN ANTIPASTI PLATTER
If you and your other half are partial to a grazing platter, why not spend the evening picking away at Rúibín's antipasti platter? Containing a selection of local cheese and charcuterie, a baking camembert, some house made pâté, freshly baked potato and rosemary focaccia, pickles, condiments and some tasty sweet treats. It's even got a bottle of wine from their wine list! An incredibly laid back way to dine, you can nibble away between sips of wine, episodes of your favourite show and maybe even mid-shift.
Costing just €65, you can get it delivered if you're within a 20km radius or pick it up yourself at Rúibín. Click HERE for more.
GET COSY BY THE FIRE
If you're more inclined to play board games or read by the fireside, there's no better present than picking up a new blanket to snuggle up under from The Sheep. With a fine selection of merino or lambs wool throws, socks and slippers to choose from, you can rest assured that you and yours will be kept cosy this V-Day. Alternatively, if you're partial to a mid-morning stroll, a new scarf or cap might be all that's needed to mark the occasion.
Have a quick browse through The Sheep's website right HERE and you're bound to see something you need.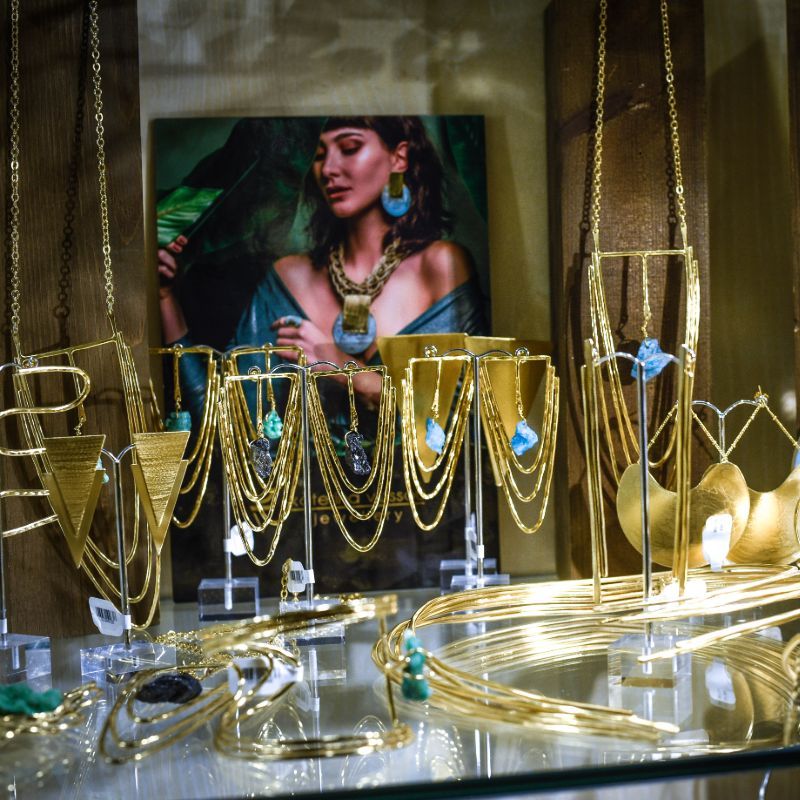 SHOW THEM YOU KNOW THEM
At the end of the day, no one knows your partner quite like you do. Whether it's a special edition of their favourite novel, a framed picture of a cherished memory or an inside joke only you know, we're sure you've got something up your sleeve - but if we know anything to be true, it's that beautiful jewellery will always make her heart skip a beat. With incredible collections of rings, necklaces, bracelets and earrings, Ór Jewellery will have the timeless touch you need to mark the occasion. Whether you get their initial from the Ogham Collection or an eternal Galway heart, you'll definitely put a smile on their face.
Take a look on the Ór Jewellery website right HERE to find something special.
A WHOLE DAMN HAMPER
The team at Harry's Bar don't do things by halves and they've only gone and put together just about everything you could need to make this Valentine's special into one unreal hamper. Teaming up with two local businesses, each box includes a gift wrapped rose from Flower Haven Oranmore, four handmade chocolate strawberries from Aloha Treats Galway and six Harry's Bottled Cocktails of your choice. There's also the option of getting this hamper alongside a meal combo, which includes six mini beef sliders, a portion of wings, some loaded wedges and two mac'n'cheese balls - sounds seriously tasty, doesn't it?
The box alone comes in at €60 while the box and meal combo is €90, each of which can be pre-ordered while stocks last via Whatsapp at 0858621840 for collection on 13 or 14 February.