Kylemore Abbey in Connemara, Co.Galway recently released a unique Aran Sweater inspired by the neo-gothic architecture of their church and abbey. Find out more here...
As the Oscars inch closer, Aran Sweaters are very much back in fashion, and earlier this Spring, Kylemore Abbey had the pleasure of working with the talented weavers and designers of Ireland's Eye Knitwear to create a unique take on the classic Irish knit. Virgin merino lambswool is woven to resemble the Gothic arches of the neo-Gothic Church and a navy trim to the sleeve adds a splash of colour to the ecru uni-sex sweater.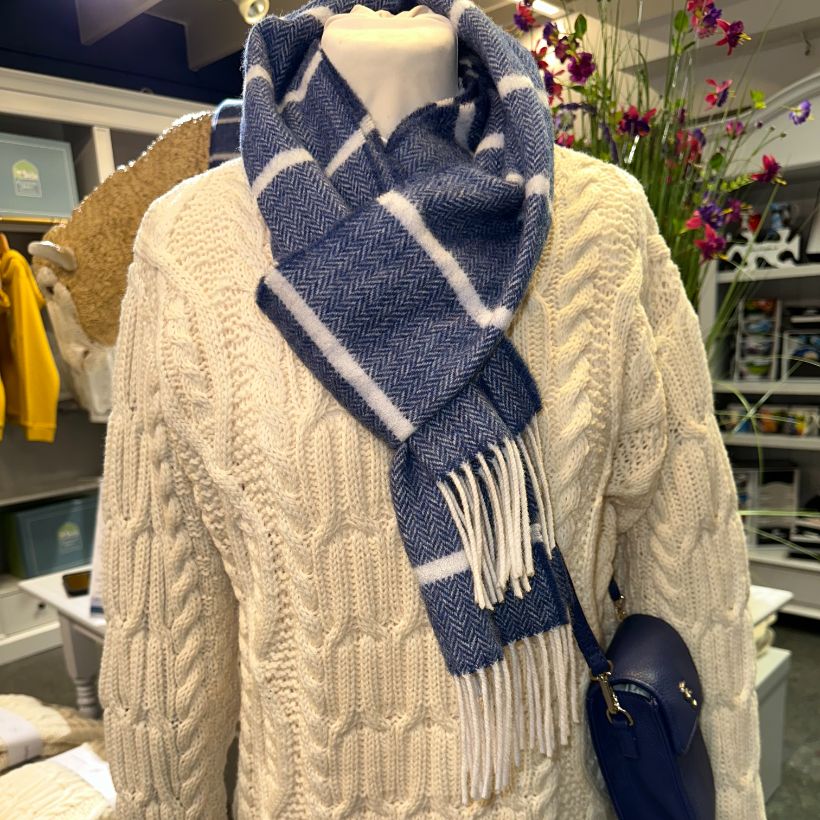 Visitors from all over the world come to Kylemore annually and get to experience the serenity, romance, and beauty of the neo-Gothic Church, a miniature cathedral that was built in memory of Kylemore Abbey's founding lady Margaret Henry. The delicate features of the church are blended with Irish heritage with Margaret's love of Ireland displayed in the use of marble columns representing the four marbles of Ireland; green, red, black, and grey.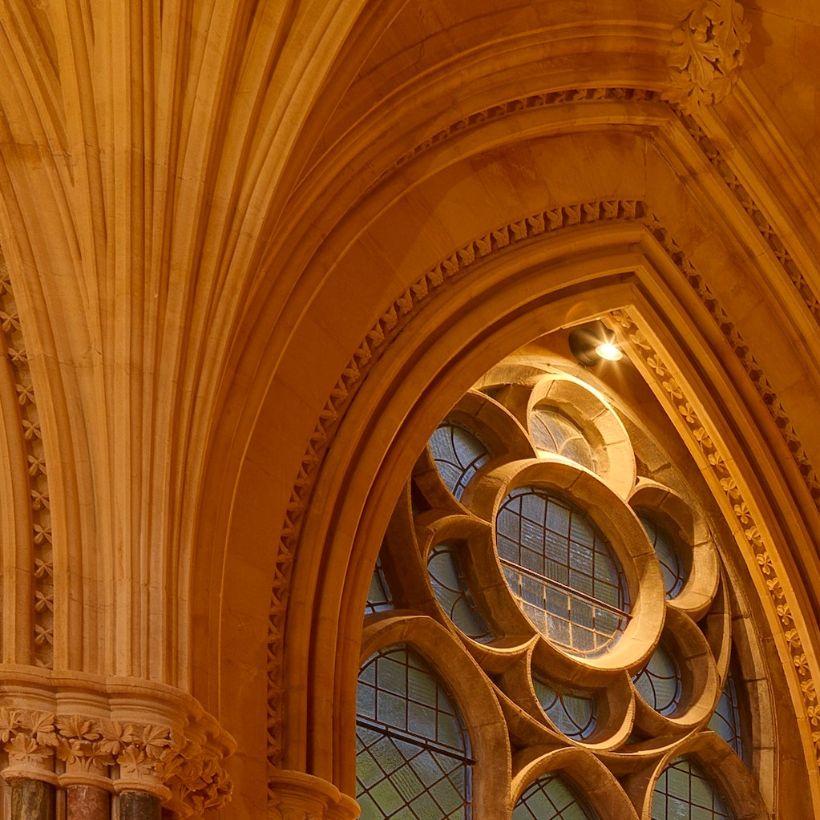 Just as the Irish marble added a touch of Ireland to the neo-Gothic Church, the beautiful arch pattern now adds a touch of Kylemore Abbey's Victoriana heritage to the timeless tradition of Aran sweaters.
The Kylemore Abbey Aran Sweater is on sale now in-store in the Kylemore Abbey Craft & Design Shop and online at www.kylemoreabbey.com.
Published on Updated on