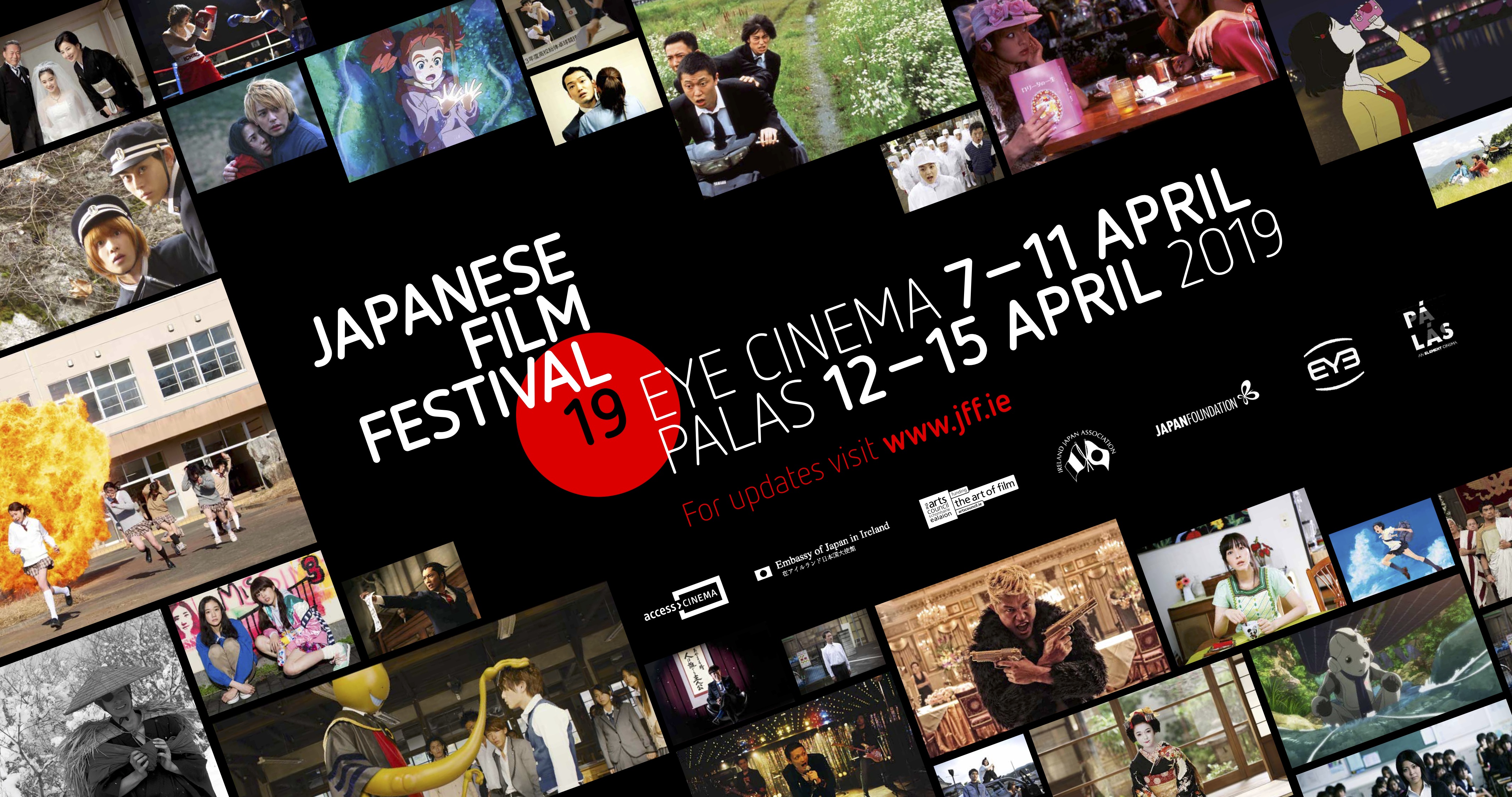 Japanese Film Festival Returns to Galway
The Japanese Film Festival, now in its 11th edition, returns to bring the best of new
Japanese cinema to Galway audiences with a mix of everything from action to anime and
gentle comedies to wonderful oddities from 7th – 11th April.

This year's Festival will screen five films at the Eye Cinema, two of which are Irish
premieres. The most acclaimed filmmakers from contemporary Japanese cinema are
featured, with a variety of themes, genres and topics to appeal to all audiences.

This year's programme includes films such as Born Bone Born, a crowd-pleasing family
drama focused around the Okinawan custom of senkotsu (bone washing ceremony).
Quirky rom-com Tremble All You Want boasts an extraordinary central performance
from Mayu Matsuoka. Meanwhile, acclaimed director Shinya Tsukamoto (best-known
for the Tetsuo series) returns with his latest film – the brutal but thoughtful samurai
thriller Killing. This year's anime selection includes Irish premieres of two new films.

The charming Penguin Highway marks the first full-length feature from Studio Colorido, and is a delight for all ages. Elsewhere, there will be few dry eyes in the cinema during the moving romantic drama I Want to Eat Your Pancreas.

We do recommend booking in advance, check out the Eye Cinema's website here or call 091780078.