The many units of Galway's Liosbán Industrial Estate are filled with a diverse range of stores, services and eateries offering up just about anything you could be after. Whether you need a spot of dinner while you're on your way, an afternoon of zipping around a racetrack or you want to deck out your whole wedding party in the finest threads - Liosbán's got it all.
Enjoy a delicious Dining Experience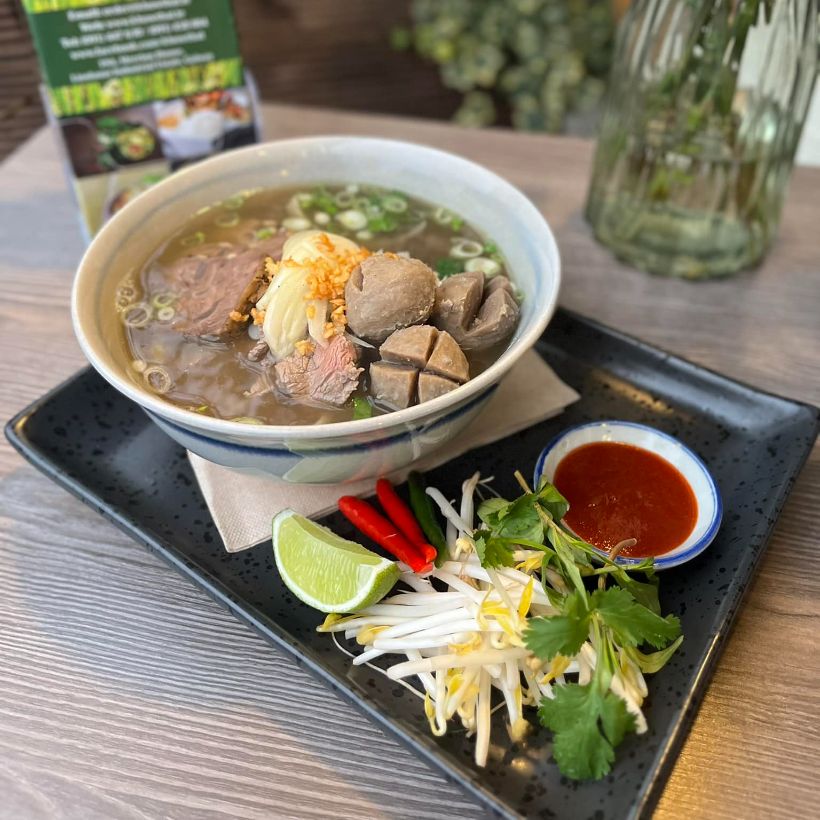 photo courtesy of Khow Thai 
Bringing an authentic Thai taste to Liosbán, Khow Thai use the freshest ingredients to ensure you'll experience all the sounds, smells and tastes of Thailand. Whether you're a fan of simple dining in a friendly atmosphere or you just need a flavourful takeaway, this Thai restaurant's aromatic components and complex taste will have you coming back for seconds. Hot, salty, sour, sweet and always delicious! Did you know that Khow Thai is also one of Galway's best-loved Asian restaurants?
Introducing Galway to all of the exceptional tastes and flavours of Polish cuisine, Łukasz and Iwona have created a new culinary sensation with Polka Polish Cuisine. The very definition of a hidden gem, this intimate space should be on every foodie's bucket list. Offering some of the best pancakes, crispiest hash browns and succulent meat dishes, Polka can't be beat for authentic Polish cuisine.
An ideal start to any day is a seriously tasty smoothie fromBare Pantry Café, where you'll find healthy, local, fresh and tasty food every day of the week. Preparing all meats in house, handcrafting all their sauces and sourcing all their veg fresh from the farm - you can be sure the grub is high quality. While their breakfast and lunch offerings are always delicious, their brunch delights are next level.
HAIR, BEAUTY AND ELEGANT ATTIRE...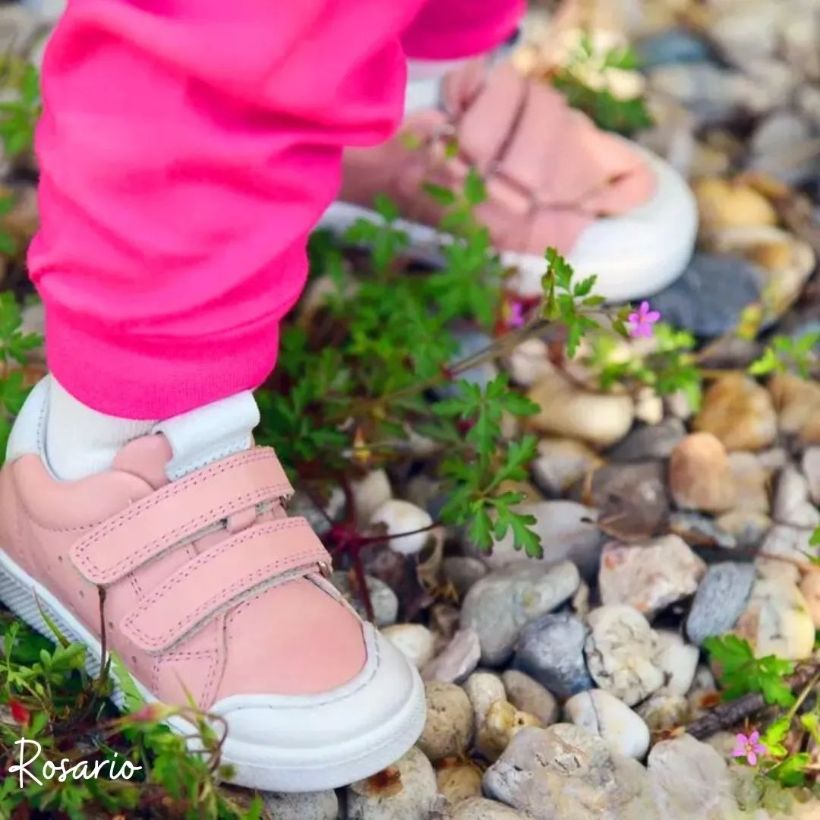 photo courtesy of My First Steps Ireland
Starting with the youngest members of the family, My First Steps Ireland is a children's shoe specialist superstore that offers a huge range of children's shoes with diverse sizes. You can book a shoe fitting appointment with them online or simply call into them in stores and let them work their magic in helping your kids put their best foot forward.
Speaking of feet, did you know that Liosbán Industrial Estate is the home of Irish Socksciety? Check out our chats with Joanna Ciezka, one of its owner here. Irish Socksciety are famous for their Irish humour and lifestyle inspired socks which are available for purchase or you can sign up for a monthly subscription which will get you new socks every month delivered straight to your door. Discover all their cool and quirky designs here and get ordering.
For all the dapper fellows amongst us, Suit Republic's got over 50 different styles of two and three-piece suits and casual wear that'll cater to everyone. High-quality and affordable, there's even an in-store tailoring service that will make sure your suit is ready to wear when you leave the store. In a similar vein, David E Menswear have been paving the way in men's fashion since 2014. Carefully curating each season, the crew are masters of their trade and will make sure you'll be well spruced up for any wedding, graduations and race days that lie in your future.
With the men and the future grooms all sorted, it's only right that the bridal party get in on the action. Belladonna Bridal stock a range of premier designers, with a range of prices to suit all tastes and budgets. With highly trained bridal specialists on hand to help you find the perfect dress for your big day, this is an experience you'll remember forever. Where there's a wedding dress, there's the need for alterations and thankfully the neighbours Galway Sewing Services are the experts at what they do. Leave your dress in their skilled hands and allow them to work their magic altering your special dress so that on your special day it's looks and feels perfect. Galway Sewing Services offer all possible tailoring services as well as dry cleaning so if you need to transform an old outfit be sure to give them a call.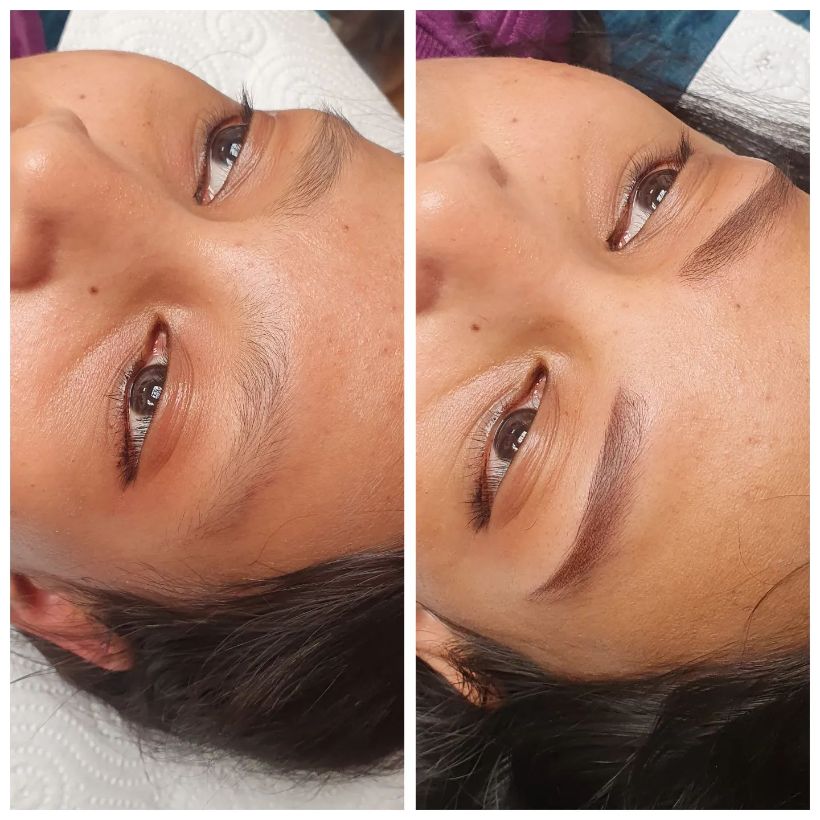 photo courtesy of Brow Art by Ilona 
For all your beauty-related needs, Chez Elaine is a luxury beauty salon that specialises in medical micro needling, plasma pen, strawberry laser lipo and so much more. They are constantly evolving list of treatments in order to give you the best experience possible. Other services include waxing, spray tanning, massages and nail treatments, to name a few. Be sure to check out everything they have to offer and get booked for your next treatment. Pampering yourself doesn't have to stop there, at Brow Art by Ilona you can get the brows you've always wanted. She has been shortlisted at the finals at The 3rd Official Irish Nails Brows Lashes Awards 2023 so we can guarantee that you will love your experience getting your brows done by Ilona. She really will have you looking amazing!
For the freshest of trims, Fat Tony's barber shop won't disappoint. The birthplace of the well-loved chain, Liosbán is home to not only a barbershop, but a clothing store, a coffee shop and treatment rooms that offer waxing, massages, facials, manicures, pedicures and a whole lot more. Pop on in, get the slickest of fades and head next door to their Lifestyle store for some new threads.
Things to Do!

photo courtesy of Galway City Karting 
A top visitor attraction, Galway City Karting is made up of a 20,000 sq ft indoor track has been designed and engineered so that you get maximum fun from your karting experience. They have karts for juniors, from 7 years and up, they also offer karting times of 15 and 25 minutes with reduced rates for groups over 10 people. Located only seven minutes from Galway City Centre, they are open 7 days a week, so no matter what your schedule is, these enthusiastic karters will be ready for you.
If you're less of an adrenaline junkie and more of a bookworm, there's still plenty to keep you occupied out in Liosbán. Kenny's Bookshop stock a huge range of new, second-hand and rare books, with everything from textbooks to bestsellers stacked on their shelves and with 80 years in business, they know a thing or two about top notch customer service. They offer free shipping for the Republic of Ireland with no minimum order, and also offers a book club, as well as The Kenny Gallery, which specialising in contemporary Irish art.
Liosbán really does have something for every single member of the family - even your fur babies. Doggie Daycare is a training, daycare, grooming and socialisation centre for dogs, so whether the pooch needs a bit of sprucing up or needs to learn a thing or two about obedience, Doggie Daycare will whip you four-legged friend into shape. If you've got a trip coming up and are in search of somewhere safe to leave your dog, they'll be in excellent hands right here.
Feature photo courtesy of Fat Tony's
Published on Updated on