When planning for future getaway trips to the lovely little coastal town of Clifden, you're going to want to gather as much insider knowledge as possible and - since we're just that sound - we've only gone and done it all for you! Often referred to as the Capital of Connemara the stunning Clifden town is packed with places you simply must visit. Here's our list of all the essential destinations to check out…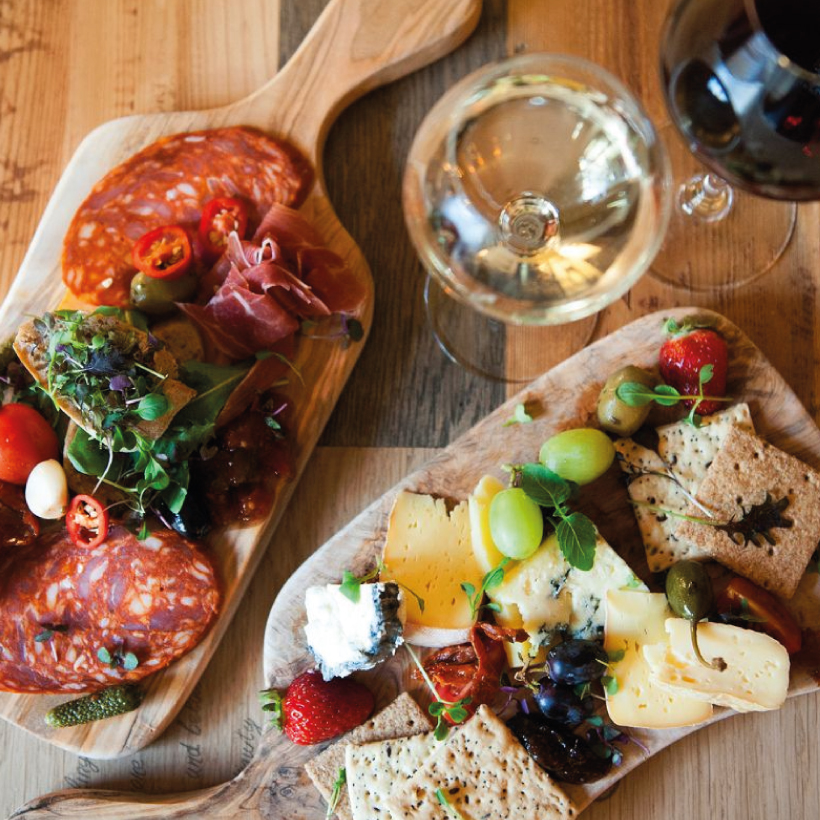 FOOD & DRINK
THE LAMPLIGHT WINE BAR
The Lamplight Wine Bar is every wine lovers' paradise. The team skillfully combines 20 years of wine industry experience with a passion for food and time honoured hospitality to bring a special experience to all visitors. In their wine bar they pour organic wine from the taps and have a luxurious range of wines for sale. There is expert advice on hand in their wine bar and store so don't be afraid to ask for a recommendation or two!
WALSH'S BAKERY
When you're in town be sure to pay a visit to the renowned artisan Walsh's Bakery. With over 65 years of experience under their belt, Walsh's Bakery has a seriously impressive range of products for you to enjoy. They have loads of homemade scrumptious pastries, cakes, and buns for you to savour while relaxing with your freshly roasted coffee, taking in the stunning views of Clifden Harbour.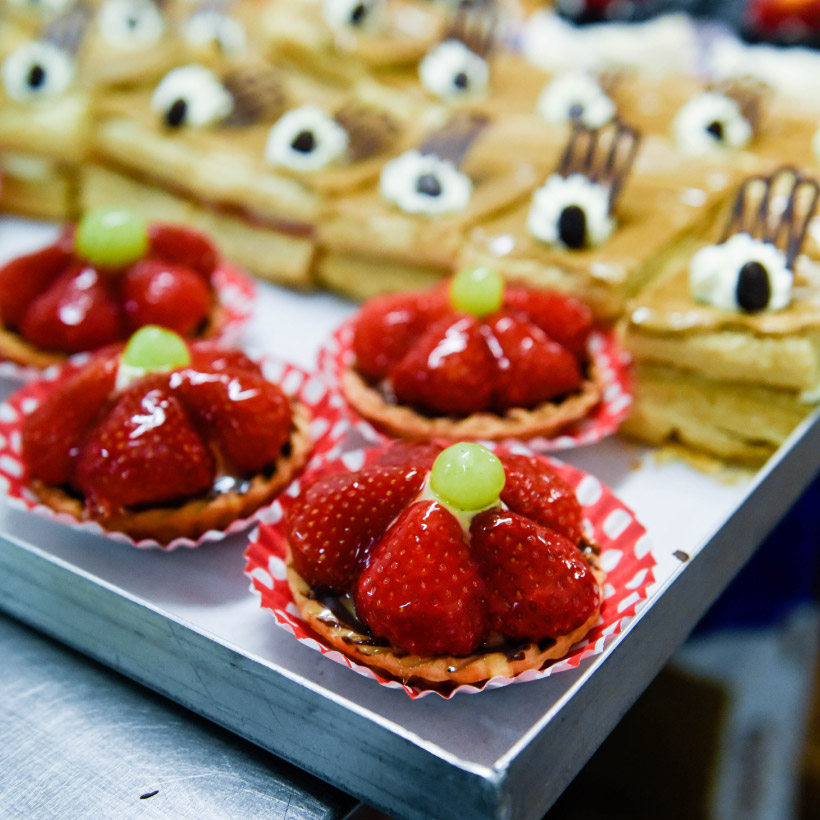 LOWRY'S BAR
Made famous by its inviting atmosphere and famous Irish music, Lowry's Bar has become somewhat of a legendary dining destination in Connemara. During the summer months there is usually a vibrant mix of visitors and locals to be found at Lowry's, making it the perfect spot for a few pints after a day of hiking.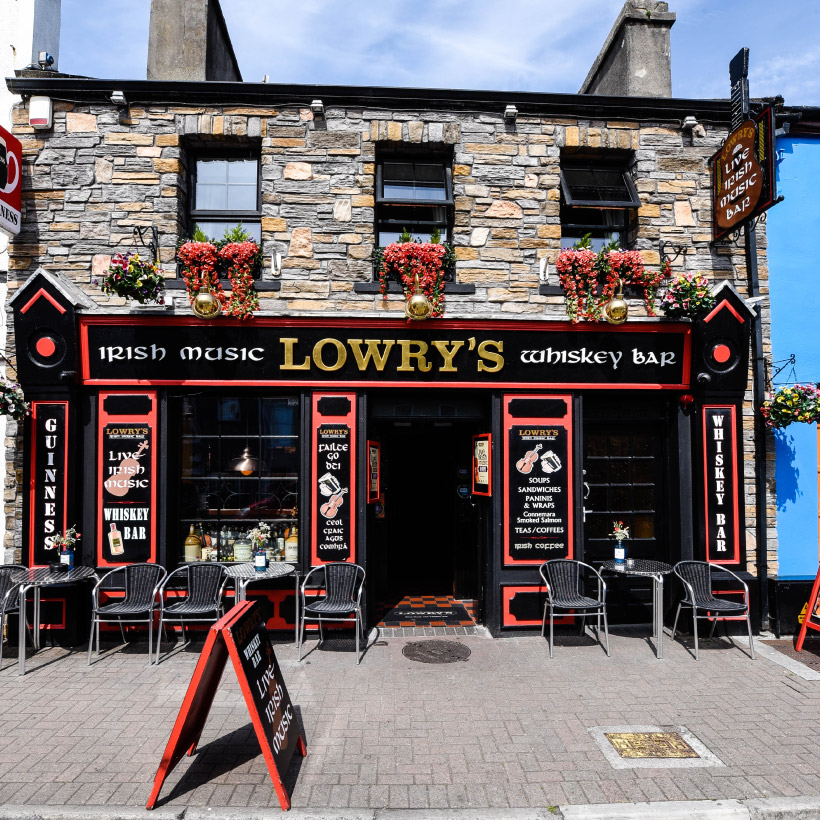 RESTAURANT DARCY TWELVE
If you're looking to dine out in style, Restaurant Darcy Twelve serves up the finest local produce to the highest possible standard. Their homemade flatbreads are topped with mouth-wateringly good delights and their fresh salads are perfect additions to a day spent soaking up the gorgeous weather.
MITCHELL'S SEAFOOD RESTAURANT
How could we talk about the coastal Clifden town without mentioning some of its popular seafood cuisine. Open 7 days a week, Mitchell's Seafood Restaurant on Market Street offers an array of delicious dishes that you simply must taste for yourself! All their seafood platters have been expertly prepared with care, using fresh fish and locally sourced ingredients.
EJ KINGS
Established over 100 years ago, EJ Kings is a favourite of both visitors and locals alike. Offering a range of dining experiences, they are an ideal venue for a quiet leisurely drink or a cosy lunch before exploring the local attractions. After a busy day exploring Connemara there's nothing better than unwinding with an intimate dinner from EJ Kings.
GUYS BAR
After a busy day on the go, head on over to Guys Bar and treat yourself to a satisfying takeaway meal. Post-beach pizzas are a delightful way to spend your evening after an enjoyable day on the beach. Of course, if you've been out cycling all day you may be looking for something a bit heavier so we would have to recommend their herb coated chicken with a side of chips and spicy mayo - it's absolutely divine!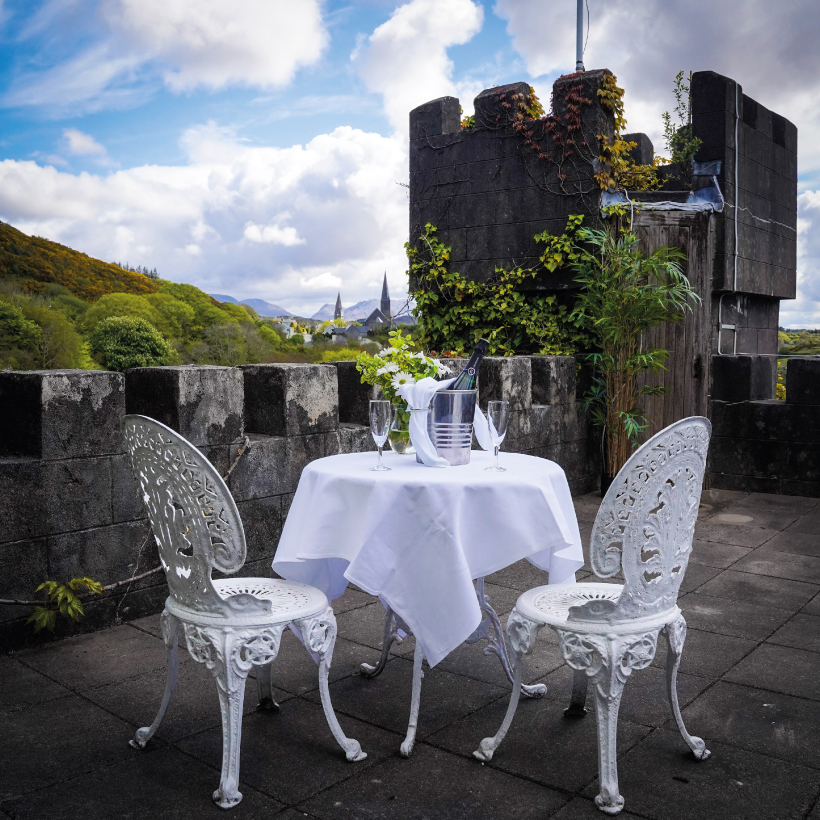 STAY
ABBEYGLEN CASTLE HOTEL 
Located on the picturesque Sky Road, Abbeyglen Castle Hotel is every holiday-maker's dream hotel. This luxurious hotel combines splendour and comfort with exciting adventures that you'll never forget! They have a variety of charming rooms, each one reflecting the luxury of Abbeyglen. These rooms and suites each have their own unique character and some of the superior rooms and castle suites even have four poster beds, open fires and relaxing, free-standing claw-foot baths. Waking up from a deep sleep in the luxuries of a 4-star hotel, taking in the unparalleled beauty of the Connemara coastline and enjoying some of the most mouth watering food imaginable? Yeah, that sounds pretty good to us! Check out their special offers and book your stay HERE.
CLIFDEN STATION HOUSE HOTEL
If you would like to enjoy a relaxing time away in Clifden look no further than Clifden Station House Hotel. This modern hotel is amazingly set in the beautiful surroundings of the original Clifden Railway Station and with their award winning Spa and Leisure Centre adjacent to the hotel you are guaranteed to have a relaxing stay at Clifden Station House. Spend your days lounging in the gorgeous outdoors and if you're thinking of dining out be sure to get the team's advice on the best picnic spots in town!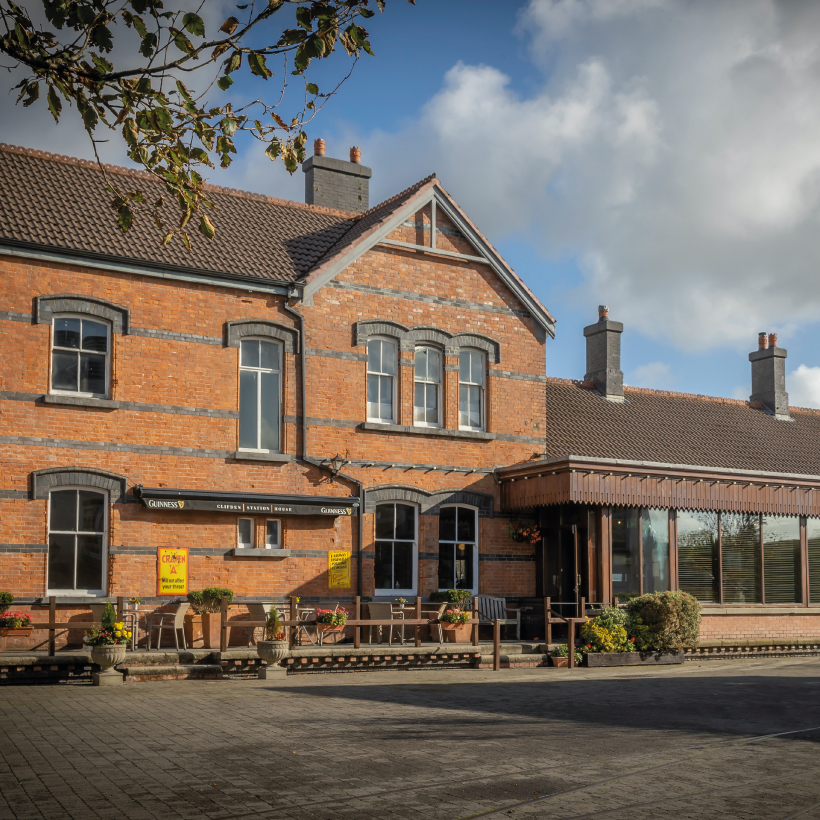 ALCOCK AND BROWN HOTEL
Right at the heart of it all, the family run Alcock and Brown Hotel is in an ideal location for you to explore all of the wonderful sights Clifden has to offer. This boutique hotel offers a choice of gorgeous superior, standard and family rooms that are all decorated in a traditional style. The incredible team is on hand to offer you their advice on how to make the most out of time exploring Clifden.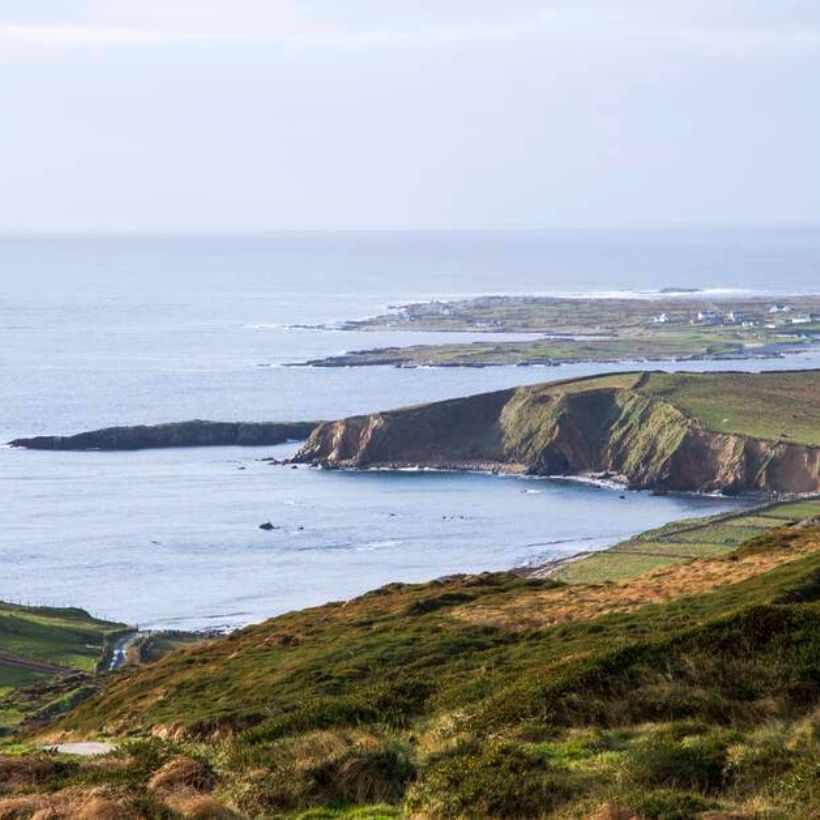 OTHER SPOTS TO VISIT
TAKE A SPIN AROUND SKY ROAD
If you're a fiend for breathtaking scenery, the circular route of Sky Road will leave you gasping for air. Well-signposted and easily navigated, the journey will take you all the way to the Kingstown peninsula and back again by the N59 while providing you with views of the rugged Connemara countryside as you travel. When you come to a fork in the road, it will be up to you whether you venture down the more popular upper road or the lesser taken lower road towards the sea. We would definitely recommend packing the camera and a few sandwiches to keep you going!
ENJOY SOME SEA AIR AT EYREPHORT BEACH
This quiet beach faces the offshore islands of Inish Turbot and Inishturk South provides an ideal escape against the backdrop of lapping waves. Kick up some white sand or perch on one of the surrounding stones and watch the tide roll in - you won't feel the time passing by. With fish in the rock pool and seagulls standing guard, there's plenty of features to keep you company on a visit to Eyrephort Beach. Keep your eyes peeled too, because it wasn't all that long ago that a Viking sword and shield were unearthed on the site!
ON YOUR BIKE!
Clifden has got plenty of lovely routes to choose from. While the Errislannan Loop will bring you past Owenglen waterfall where you just might spot the odd salmon swimming upstream, Cleggan Loop will give you the opportunity to ascend Cleggan Head for optimum views. Finally, Roundstone Loop offers a tranquil escape past beautiful bogland and the white sands of Gurteen and Dog's Bay.  If you would like to get out exploring all the stunning places listed above, look no further than All Things Connemara bike hires to sort out your mode of transport!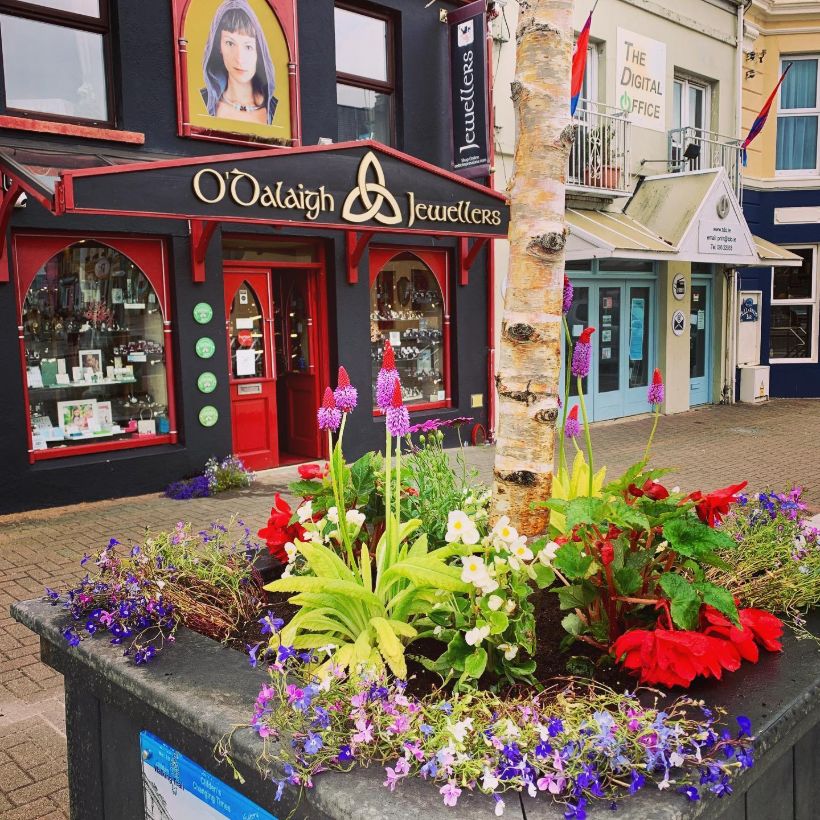 SHOP
O'DALAIGH JEWELLERS
If you're on the hunt for a truly unique piece of Jewellery head on over to O'Dalaigh Jewellers. An expert in the craft, the O'Dalaigh family have been creating their incredible jewellery for people all over the world since 1973. They've got something that will suit everyone and trust us - It really is impossible to pick your favourite piece out of their breath-taking selection.
CONNEMARA BLUE
With a focus on unique, contemporary design Connemara Blue offers a wonderful array of  one-of-a-kind glass art pieces and gifts to suit all budgets. With exciting new designs coming out regularly, it's always a thrill to discover their newest glass creation. As well as doing their own glass pieces they also offer a bespoke design service, meaning that you can get one of their incredible glass pieces made uniquely for you.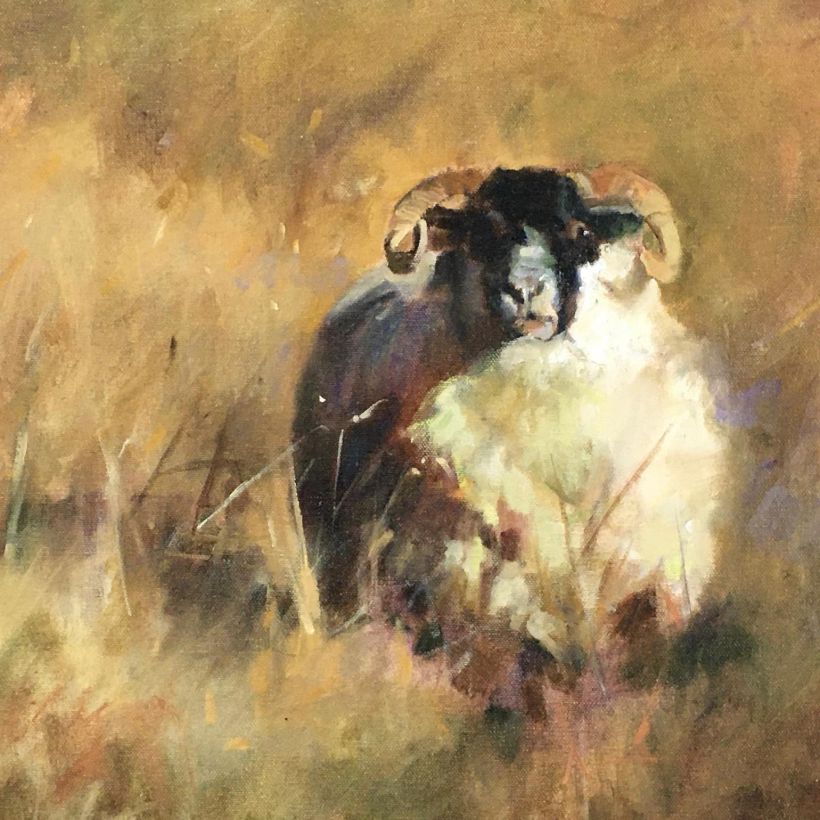 THE WHITETHORN GALLERY
Showcasing the stunning creations of local, national and international artists The Whitethorn Gallery features a beautiful combination of paintings and sculptures. While in town pop in and get lost amongst the mesmerising artworks on display in store. With a range of limited edition prints available for purchase you can bring some of gorgeous creations you find in the gallery right into your home.
MILLARS CONNEMARA
Stocking an extensive collection of quality fashion brands and homeware. Millars Connemara has been an exceptional shopping experience since 1890. Steeped in tradition and style Millars is a true Connemara gem. It's only too easy to spend hours going through all the incredible products they have available online and instore.
HISTORICAL INTERESTS
CLIFDEN CASTLE 
Just a 2 kilometre wander from Clifden town, you'll find the spectacular ruins of Clifden castle. Overlooking the bay, this historical landmark dates back to 1812, when it was founded by John D'Arcy. The romantic Gothic style castle is just part of the legacy left by this family, who owned much of the west of Galway in the early 19th century. An afternoon spent admiring the ancient stonework, magnificent pillars and beautifully crafted archways is an afternoon well spent - after all, who doesn't enjoy playing king for the day?
D'ARCY MONUMENT
Erected in 1842 by the people of Clifden, in memory of the founder of Clifden town, John D'Arcy (1785-1839).  This square-plan stepped monument contains examples of graffiti dating from 1871 which can be seen etched into the side of the monument. The monument also serves as a focal point for locals and visitors alike to observe Clifden town below and offers a breath-taking view of Connemara's stunning mountains, bogs and coastline.
ALCOCK & BROWN MEMORIAL
The Derrigimlagh looped walk is an ideal destination to clear your head, this 5km trail will provide you with an abundance of incredible sights that will definitely peak your interest. The most noteworthy among these sights is the landing point of the very first transatlantic flights from 1919, and commemoration to Alcock and Brown, who were the airmen on board when the plane crash landed. As well as that, you'll also come across the remains of the world's very first transatlantic radio station- Marconi Station which was greatly damaged during the Irish War of Independence.