When planning a visit to the lovely little coastal town of Clifden, you're going to want to gather as much insider knowledge as possible and - since we're just that sound - we've only gone and done it all for you! If you want to fill your lungs with fresh air and take in all the sights in one foul swoop, here's a list of all the essential destinations to check out...
TAKE A SPIN AROUND SKY ROAD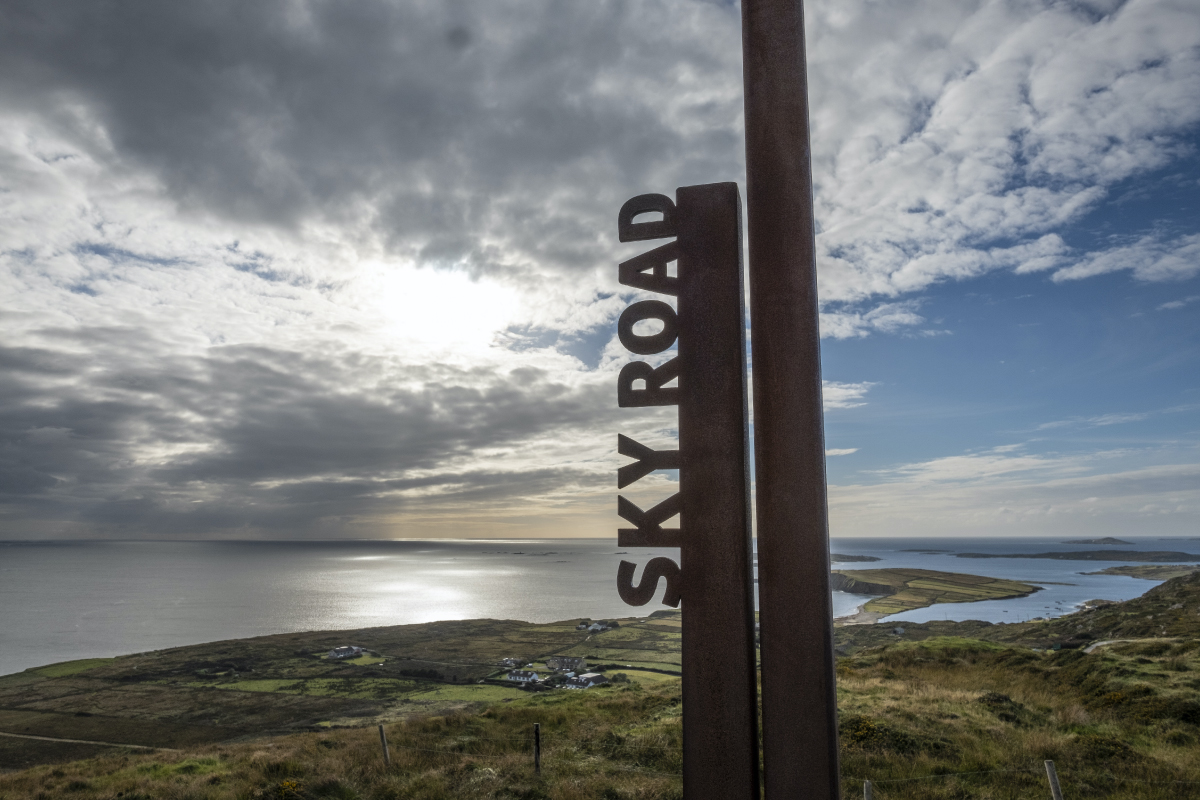 If you're a fiend for breathtaking scenery, the circular route of Sky Road will leave you gasping for air. Well-signposted and easily navigated, the journey will take you all the way to the Kingstown peninsula and back again by the N59 while providing you with views of the rugged Connemara countryside as you travel. When you come to a fork in the road, it will be up to you whether you venture down the more popular upper road or the lesser taken lower road towards the sea. We would definitely recommend packing the camera and a few sandwiches to keep you going!
DISCOVER THE DERRIGIMLAGH LOOPED WALK
An ideal destination to clear your head, this 5km trail will provide you with an abundance of incredible sights that will definitely peak your interest. While the blanket bogs and tiny lakes are stunning all by themselves, perhaps the most noteworthy among these sights is the landing point of the very first transatlantic flights from 1919, and commemoration to Alcock and Brown, who were the airmen on board when the plane crash landed. As well as that, you'll also come across the remains of the world's very first transatlantic radio station which was burned to the ground during the Irish War of Independence.
STOP BY CLIFDEN CASTLE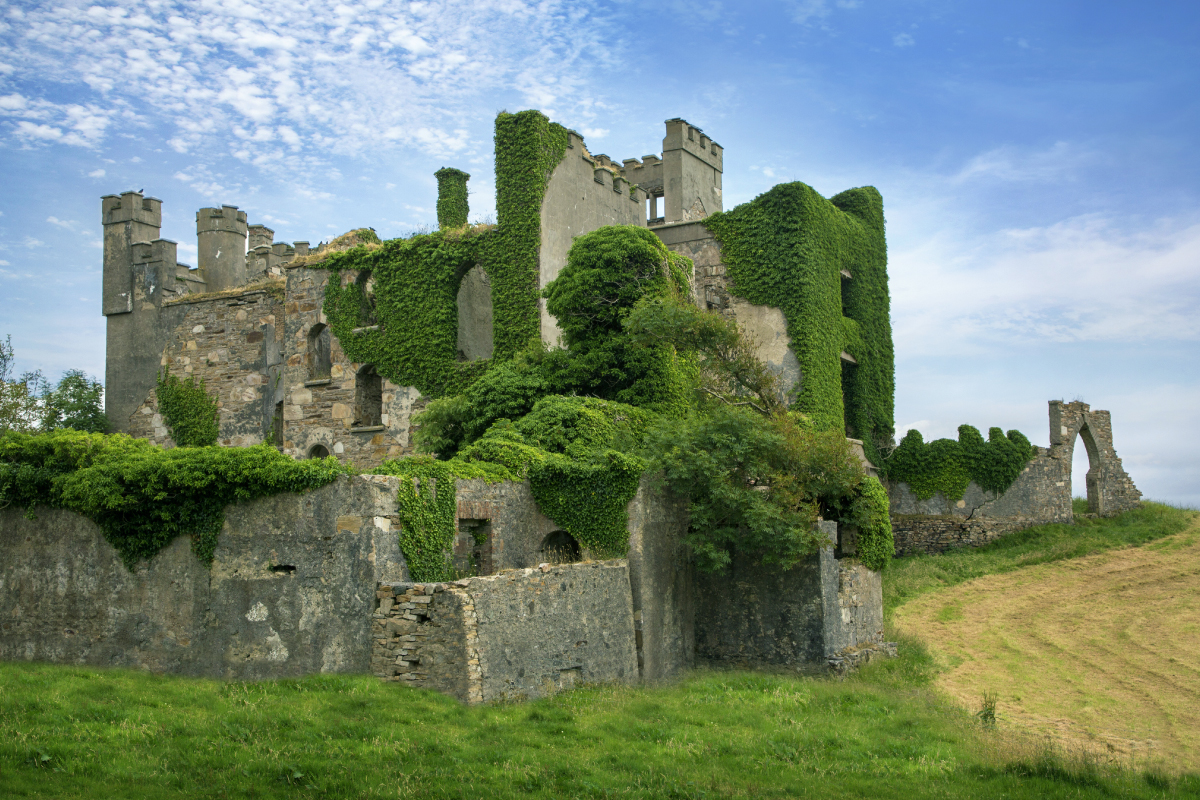 Just a 2 kilometre wander from Clifden town, you'll find the spectacular ruins of Clifden castle. Overlooking the bay, this historical landmark dates back to 1812, when it was founded by John D'Arcy. The romantic Gothic style castle is just part of the legacy left by this family, who owned much of the west of Galway in the early 19th century. An afternoon spent admiring the ancient stonework, magnificent pillars and beautifully crafted archways is an afternoon well spent - after all, who doesn't enjoy playing king for the day?
ENJOY SOME SEA AIR AT EYREPHORT BEACH
Beloved by locals and visitors alike, this quiet beach faces the offshore islands of Inishturbot and Inishturk South and provides an ideal escape against the backdrop of lapping waves. Kick up some white sand or perch on one of the surrounding stones and watch the tide roll in - you won't feel the time passing by. With fish in the rock pool and seagulls standing guard, there's plenty of features to keep you company on a visit to Eyrephort Beach. Keep your eyes peeled too, because it wasn't all that long ago that a Viking sword and shield were unearthed on the site!
ON YOUR BIKE!
As if all those lovely routes mentioned above weren't enough, Clifden has got plenty of other avenues to choose from. While the Errislannan Loop will bring you past Owenglen waterfall where you just might spot the odd salmon swimming upstream, Cleggan Loop will give you the opportunity to ascend Cleggan Head for optimum views. Finally, Roundstone Loop offers a tranquil escape past beautiful bogland and the white sands of Gurteen and Dog's Bay. Whatever way you look at it, there's no shortage of choice in Clifden!