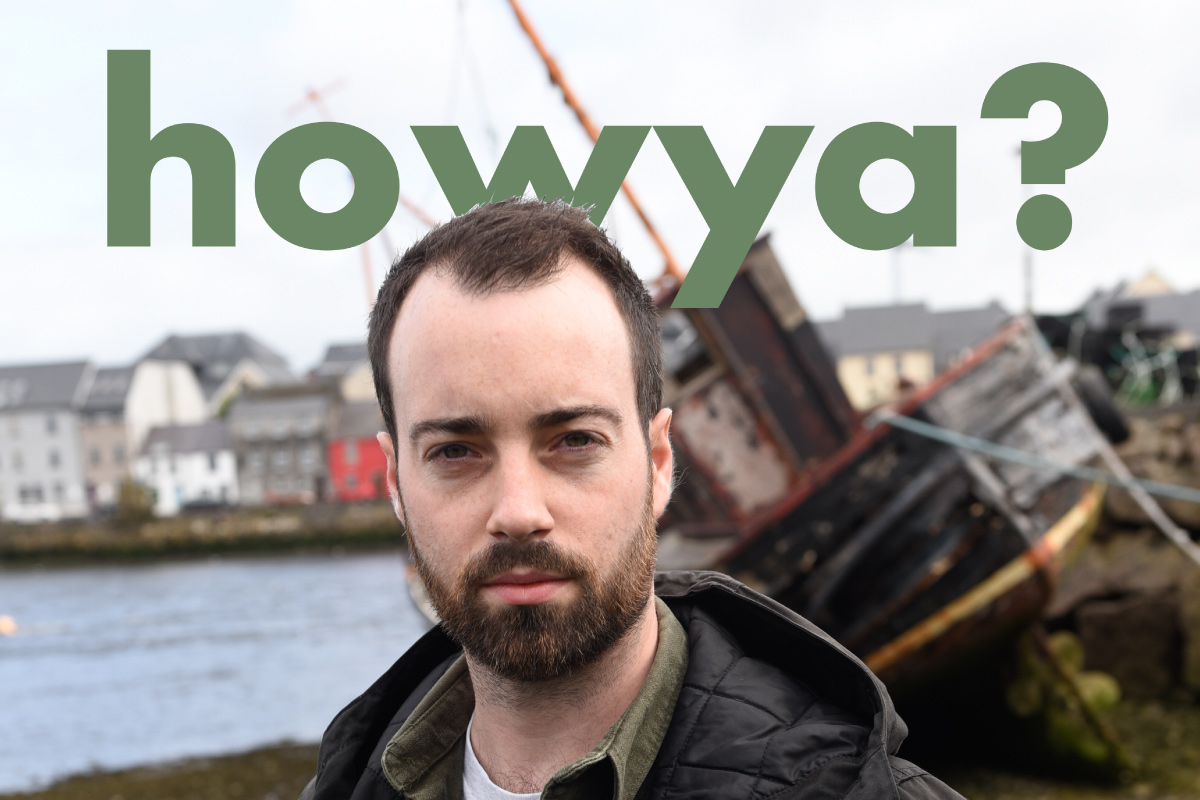 HOWYA? KILLIAN CROWLEY
We're having the chats with some familiar faces around town. This time up it's the culinary king, Killian Crowley.
Who are you and what do you do?
I'm Killian Crowley and I'm a chef at Aniar restaurant.
Where's your go-to spot for breakfast?
Tartare and Ard Bia are my two favourite spots in town.
Favourite spot for a drink in town?
It all depends on the mood! After service drinks in the Westend, it's usually Universal or Bierhaus or on a Sunday late afternoon, Sheridan's is always good for a glass of wine. I love a pint in Caribou too.
Favourite spot to get away from it all?
A walk on the beach in Silverstrand.
Favourite place to be on a rainy day in Galway?
A lovely pint a the back of Freeney's beside the fire, or Irish coffees in Tig Coli's.
What's your favourite part of your job?
The people I'm working with from my colleagues right through to our suppliers.
If you could only have four foods in your press, what would they be?
Eggs
Flour
Sourdough starter
Mustard
What would be your death row meal?
Roast chicken, fries(Belgien style) served with a super fresh salad with a drizzle of egg vinaigrette.
Are there any countries that particularly inspire you for cooking?
Throughout my travels from Italy to Japan, I've taken great inspiration from their styles of cooking and how food is a huge part of their culture and social gatherings.
Who are your main influences in the foodie field?
There are so many inspirational chefs across the globe, Jean Imbert & Alain Passard are two of my main influences for my style of cooking. Like all creatives, I'm inspired by much more than just my peers, music and art are very important to me. I have a huge interest in design and architecture.
What has been the highlight of your career so far?
I'm fortunate to have already hit a few high milestones in my career. From a young age, I always wanted to work for Alain Ducasse and I became apart of his team in LouisXV, Monaco. I was also part of the team in Bon-Bon in Bruxelles when we won our second star which was an amazing feeling. And most recently, with the phenomenal support grom JP and Drigin and the whole entire team at Aniar, I won the San Pellegrino young chef 2018 UK & Ireland, which is my biggest achievement to date.