Wouldn't you just love a delicious donut? Whether you're into a Boston Creme or a lover of the Jammie donut, it's a sweet treat that never fails to satisfy your taste buds. Pair a warm, fluffy donut with a cup of the finest hot chocolate and you'll have yourself a taste of heaven. Here are some of the very best donut spots around Galway...
DUNGEONS & DONUTS
An incredibly unique experience with a fantastic combination of donuts and gaming, Dungeons & Donuts is decked out with everything from board-games and dice right down to wargaming miniatures - they've got everything a gamer could need! Throw in some tasty, fantasy-themed donuts made fresh each morning and you're on to a winner. Creatively decorated and mouth-watering to boot, if you have donuts on the mind then Dungeons & Donuts is a must on your sugary quest. One taste of the Chocolate-tus Exterminatus and you'll see why these donuts fly off the shelves.
21 Abbeygate Street, Galway // more here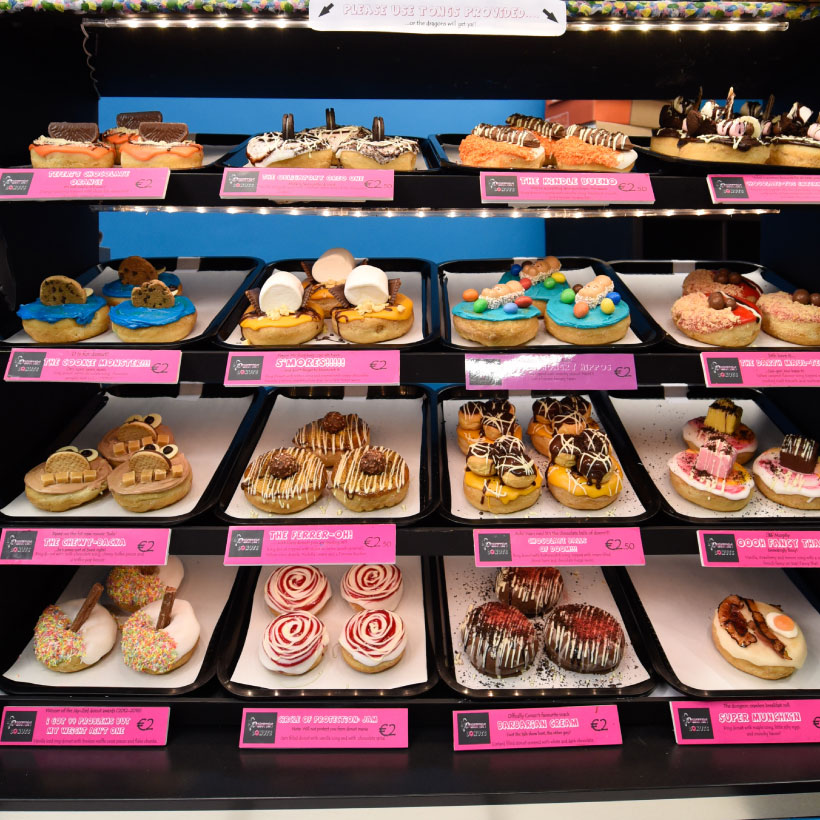 THE KETTLE CAFÉ
This fantastic Eyre Street café are making the most gorgeous of pastries and donuts from scratch! The dough, glaze, sauces and fillings are all made fresh every day by their talented pastry chef. Just wait 'til you hear the flavours on offer: Lemon Curd, Espresso, Reese's Peanut Butter and more. How can you resist those? Pop in to The Kettle Café today and treat yourself to a donut with their mouth-watering hot chocolate. If you're feeling especially peckish you could grab a Gourmet Sausage Roll and keep the donuts for dessert...if you can wait that long before devouring, of course!
37 Eyre St, Galway // more here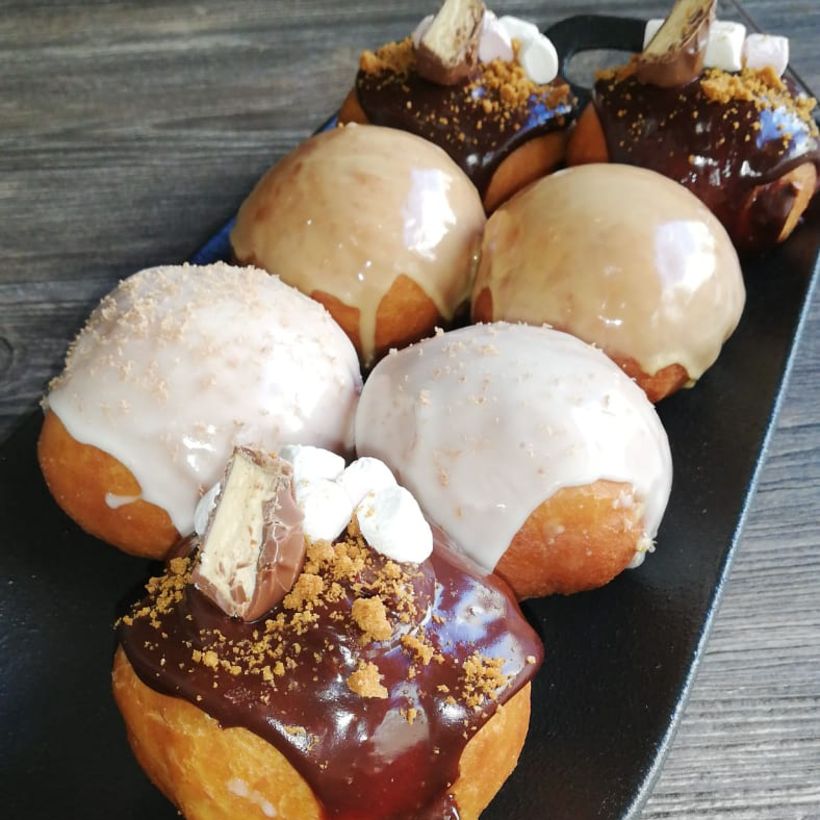 BOYCHIK DONUTS
Boychik Donuts is practically a staple food while navigating through Galway's weekly markets, held outside St. Nicholas' Church. Serving light, airy donuts that are golden-fried and dusted in cocoa, cinnamon or plain sugar, New Yorker Daniel Rosen is now a permanent fixture at the market, offering a special little treat amidst all the delicious food stalls. Fresh, hot, melt-in-the-mouth textured rings of sweet perfection, these oh-so-delicious donuts are always in high demand. They're cooked right in front of you and he keeps just a small stack ready to go, so it's always amazingly fresh.
2-14 Churchyard St, Galway // more here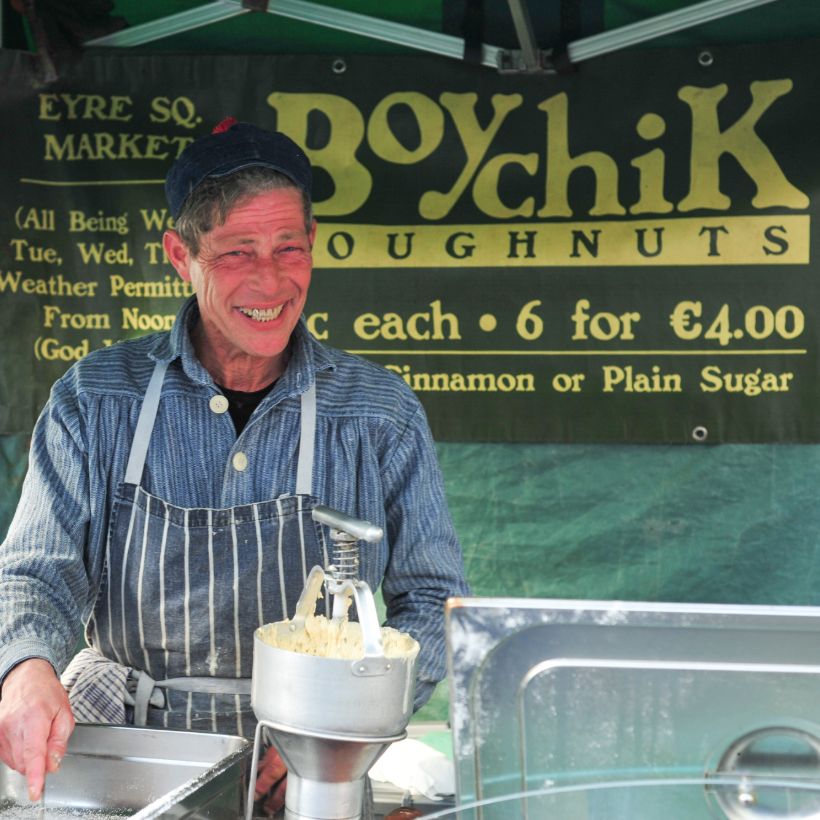 HAZEL MOUNTAIN CHOCOLATE
If you want a more opulent experience, Hazel Mountain Chocolate is pure bliss. Crafting their chocolate treats from the finest of raw ingredients and grinding them all together over a 40-hour period, you can really taste the luxury. Their onsite chocolatier also produce their famous, rich, chocolatey donuts and the specially-prepared apple pie donuts that are dairy and gluten free. There's something here for everyone and it's always a deeply decadent experience, to say the least. Why are we drooling?!
9 Middle St, Galway // more here
& IF YOU'D LOVE SOME DELICIOUS BABY DONUTS WITH A HOT CUPPA
At Urban Grind, come in for the coffee and stay for the mini donuts! This bright, relaxed cosy space is filled with coffee lovers, coffee intellectuals and regular coffee and tea drinkers. Their espresso is a rich dark roast with a syrupy texture and good cream and when you pair it with a few of their soft warm mini donuts, you'll find all your worries start to drift away. Further afield hidden away along Merchants Road, Grind Coffee & Food have a range of specialty coffees of Turmeric, Beetroot or Matcha, that all pair up nicely with their selection of sweet goodness, especially the mouth-watering baby donuts. Which donut are you gonna try first?!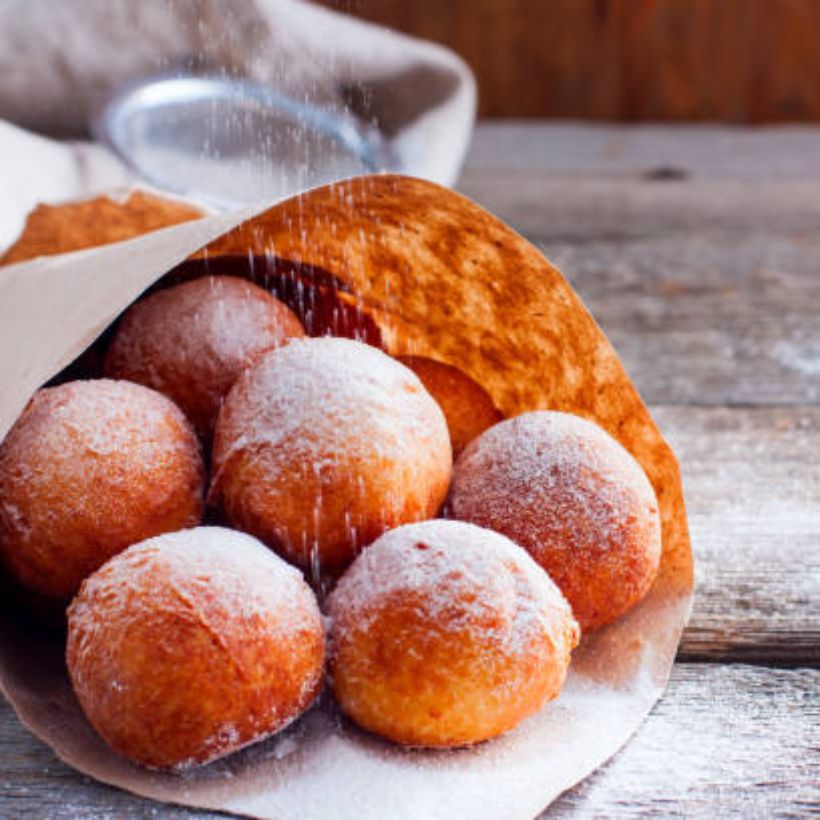 Published on Updated on