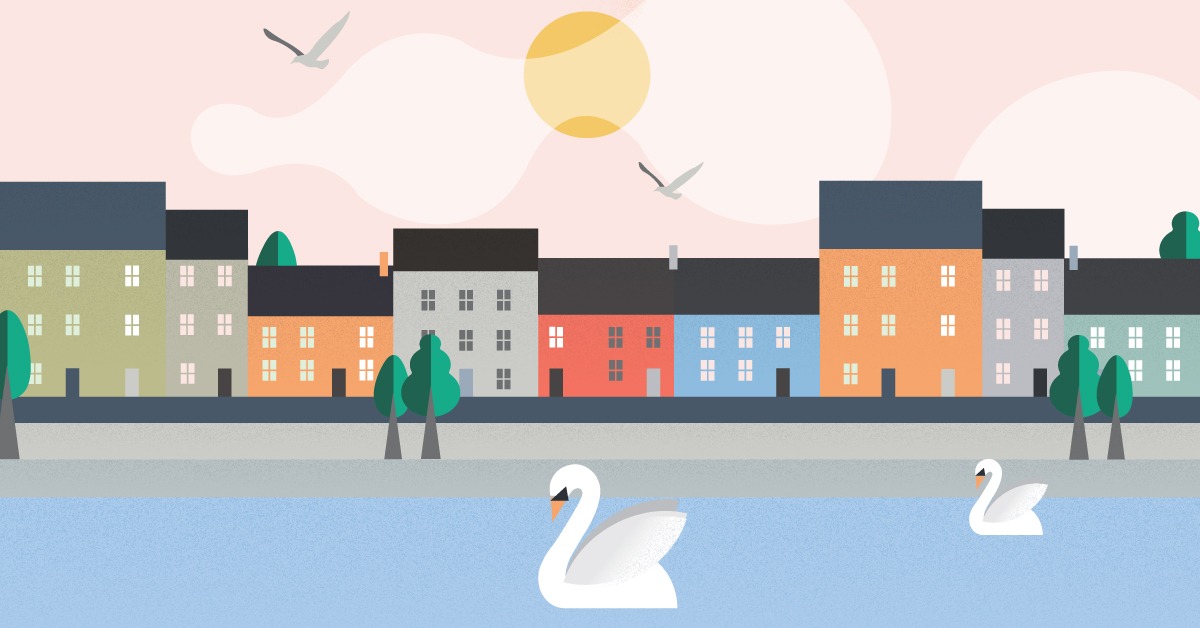 GOOD NEWS TO EASE THE BLUES
Is it just us, or has scrolling through your homepage become increasingly distressing, disheartening and downright dreary? At This is Galway, we're all about shedding a positive light on the world around us and in order to break up the monotony of bad news, we're bringing you a little roundup of some of the week's stories that made us smile.
Without further ado, here's your weekly reminder that it really is a wonderful world out there…
POSTAL WORKERS GOING THE EXTRA MILE
The good postmen and women oF Ireland will not only be delivering our letters during this pandemic, they'll also be making it their business to check in with older and vulnerable folk along their route once a week. They'll have a set of standard questions to determine their wellbeing and will relay any requests for provisions or medicine to the local HSE brand. They'll even support the delivery of these essential supplies! Sound lads indeed.
TAKE-AWAYS FOR THE WIN
We couldn't be happier with this news, since we've been seriously craving some grub from our go-to local restaurants. In order to keep these businesses running, the government has decided to waive the planning permission usually required to run a take-away service during this pandemic, so you better start deciding what you fancy for dinner.
THERE'S NO SHORTAGE OF GENEROSITY
While toilet rolls may be few and far between, kindness, generosity and selflessness are certainly at large. With plenty of places providing frontline staff with sustenance for free, Fender are offering three months of free online guitar lessons so that you can learn during lockdown. In a similar vein, NOW TV Ireland are offering Three Months Free Kids Passes – because everyone needs some downtime.
IRISH BUSINESSES RISING TO THE CHALLENGE
There are a number of admirable businesses out there doing their bit to keep this virus at bay, including our very own Micil Distillery. Suspending the production of their Irish moonshine in order to produce their own hand sanitizer – which is in short supply these days – we know where we'll be getting our poitín once this is all over. Similarly, O'Neills have shifted from sportswear to hospital scrubs for frontline staff.
SOME MUCH NEEDED CASH INJECTIONS
Just Eat have only gone and invested €1 million in the restaurant sector! In support of local, community-based restaurants, they'll be getting them online and ready for safe delivery while the option to sit-in is unavailable. They've even abolished sign up fees for those joining the platform. Irish MMA man Conor McGregor has pledged a €1 million donation for protective equipment to be used in hospitals, which is incredibly sound indeed!

Feature Image courtesy | © Karen O'Brien