Dia Duit! Conas atá tú? An bhfuil aon Gaeilge agat? Well if your answer is níl, or you just couldn't understand what we were saying above, then now is the perfect time to learn a bit of Irish!
Our native tongue is going through a bit of a resurgence at the moment, with growing numbers of young people speaking the language, various media campaigns being rolled out to encourage its use and organisations working to give it more prominence in our day-to-day lives. Here at This is Galway, we have a huge grá for promoting the language; it's a great way to keep the unique culture of the West of Ireland alive and thriving.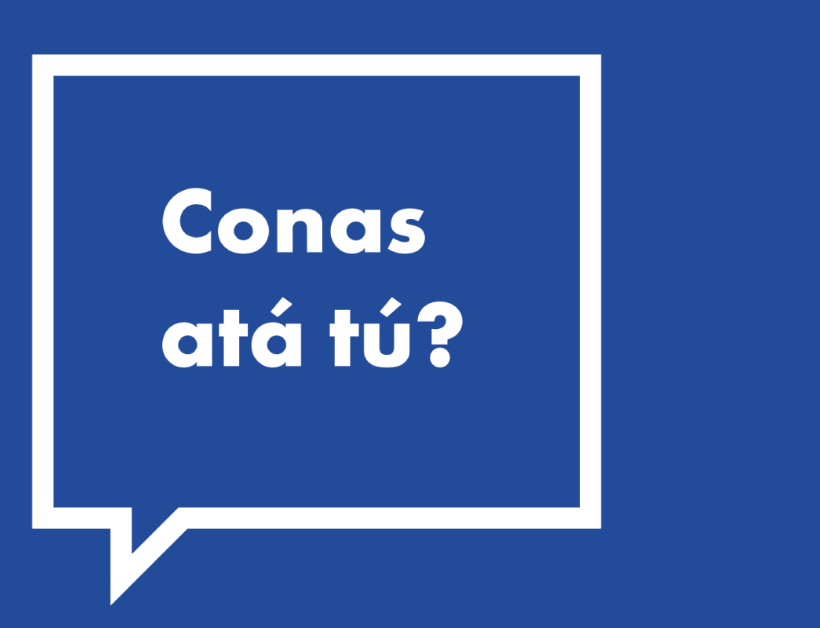 So with Seachtain na Gaeilge running from March 1-17, you might be thinking it's time to join the Gaeilge Gang, and we want to help! Below you'll find some simple and useful everyday phrases you can use, as well as a couple of places where you can practice them to improve your confidence in speaking the language and to help spread the word (literally!).
Oh, and remember: Is fearr Gaeilge briste, ná Béarla clíste (Broken Irish is better than clever English!). So don't be nervous!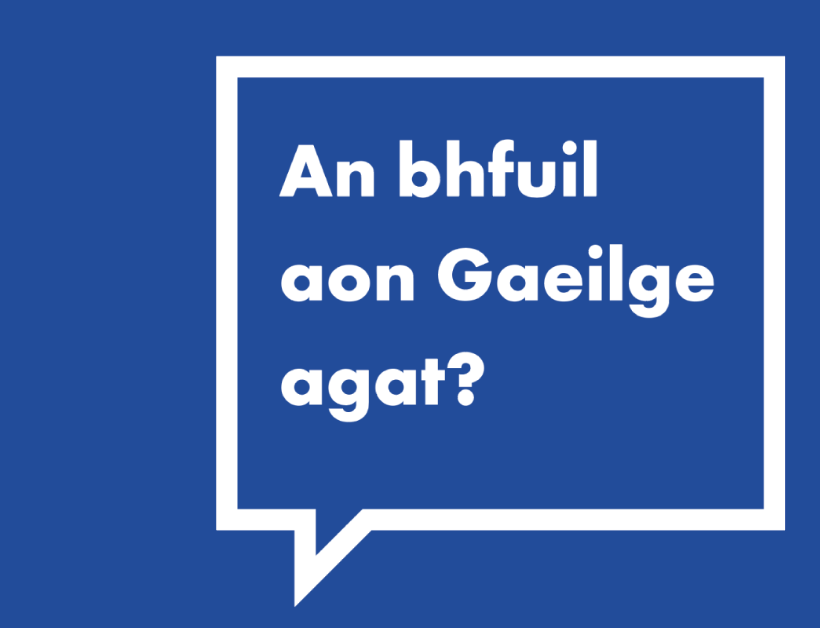 How to say it as Gaeilge…
Hello! = Dia Duit [jee-ya gwitch)
Hello (to more than one person) = Dia dhaoibh [jee-ya yeeuv)
I would like… = Ba mhaith liom… [ba wah lum]
Please = Mas é do thoil é [mosh ay duh hell ay]
Thank you very much = Go raibh míle maith agat [guh row meela maw ogut]
Where Is the…? = Cá bhfuil an… ? [kaw will on]

Where to say it as Gaeilge…
You can now shout some Gaeilge from the rooftops and help spread the word, but there are a few particular places across Galway which will help you hone your skills even more!
Over a coffee...
If you want to practice your Irish daily, head to Plámás. The lovely folk at this cute and cosy little coffeeshop in Galway's Westend go above and beyond to champion the Irish language. They've got phonetic instructions written on the wall (i.e. the sounds you need to make!) on how to place your order through Gaeilge, and you'll even get a discount when you try it out. You don't have to be a native speaker to get a coffee here, just give it a go!
Surrounded by culture…
Speaking of keeping Irish culture alive, nothing goes better with Gaeilge than ceol agus ól (i.e. trad music and a pint of Guinness!). So we highly recommend heading to Taaffes, an iconic Irish pub on Galway's Shop Street where a lot of the bar staff and customers speak fluently. There's always GAA on the telly and a trad session in the corner so you can further surround yourself with the culture and language. Alternatively, if you like the sound of Irish culture but don't fancy a pint, head to An Taibhdhearc to see an Irish language play!
At The Gaeltacht
They say the West Coast of Ireland is home to the last remaining vestiges of old Éire, and it's easy to see why as you explore those parts of Connemara and County Galway where Gaeilge is the primary language and our heritage is very much alive. From road signs to shop names and Sunday mass sermons to pub small talk, everything happens through the Irish language in these charming pockets in Galway and they are the ideal place to fully immerse yourself! For the city slickers who are afraid to stray too far into the countryside, sign up for the Irish language classes at Áras na nGael in Galway's Westend.
Running from 1st-17th of March, Seachtain na Gaeilge is an international Irish language festival sponsored by Energia, which is the biggest celebration of our native language and culture that takes place in Ireland and in many other countries every year. So, this March, make use of our handy tips and start speaking our lovely language.
Published on Updated on