Geometry Coffee Roasters have made significant headway within the speciality coffee community. The Galway roastery is dedicated to ethically sourcing and roasting the highest quality coffee from a range of origin countries. Geometry Coffee has shown that diligence combined with passion produces something truly special.
Geometry Coffee is a family business run by brothers Matt and George Flannery. Their father, Bryan Flannery, instilled in them a love for coffee from a young age. Having owned and operated a successful coffee wholesale business since 1989, Bryan was laying the foundation for his sons' pursuit of quality coffee and entrepreneurship. In 2007, Matt took over the wholesale business. He spent those first few years navigating the financial struggles of the time. In his words, "there was a period of literally just surviving… it was a matter of keeping your head above water." When George joined the business in 2012, the brothers worked together to grow what was in front of them.
Expanding to bigger warehouses and sourcing more products, the conversation turned towards roasting their own product for wholesale. In 2020 when the pandemic struck, they were presented with the opportunity to turn these conversations into a reality. "We were literally looking at each other in the office," Matt says, "there were no orders coming through… no emails. We said now is our opportunity to start roasting. We'll never get a better chance.`` They spent that year gaining a better understanding of the dynamics of coffee roasting, and Geometry Coffee had begun.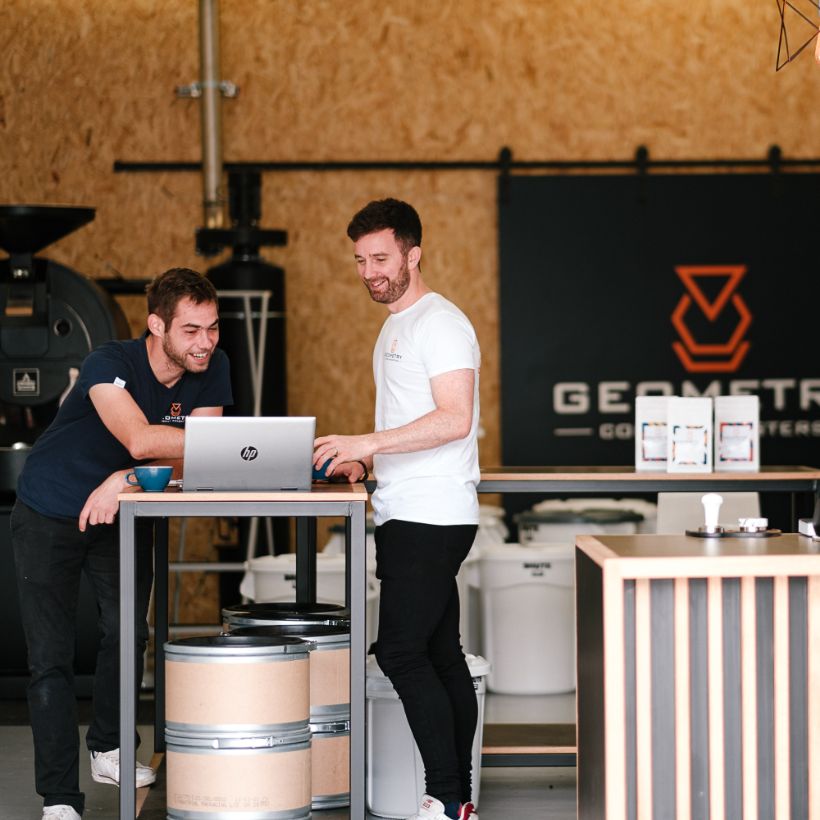 The name 'Geometry' has a bit of a double meaning. Referencing the mathematics of coffee production, 'Geometry' seemed fitting to the brothers. To achieve a great cup of coffee, precise variables and equations need to be taken into account. "We kinda say it's our angle on specialty coffee…" Not only that, but the word itself can be written by using parts of their own names. 'Geo' from George, 'met' from Matthew, and 'ry' from Bryan. "Those are the three people behind the idea."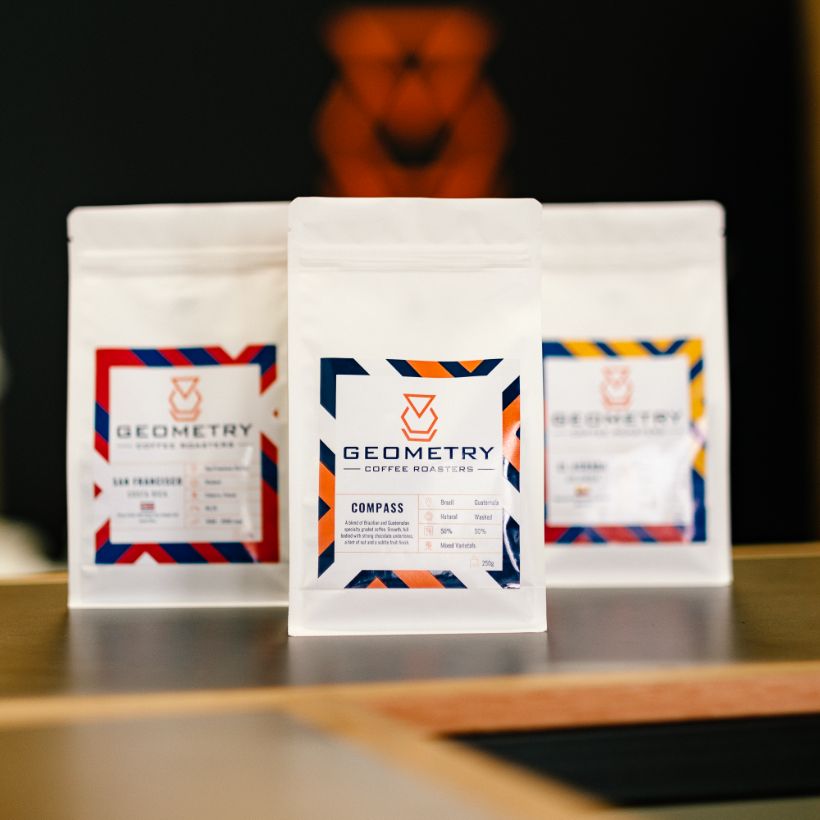 Through trial and trading notes with other roasters, they were able to create the high quality coffee roasts we know and love today. Geometry Coffee's origin emphasises the importance of supporting local business. Based in Tuam and supplying wholesale to cafes in the West of Ireland, Matt hopes that their coffee sparks that sense of community and conversation. "We hope to open our doors and encourage customers or people who are interested in coffee to come in, grab a coffee, have a conversation and see the process happening right in front of them."

Geometry Coffee is available in these Galway cafes; Plámás, Melt'd, Rúnda, POTA, and Seahorse. You can also buy retail at McCambridges and Ground & Co. "We're family run, and when you talk about Galway, we are absolutely local…The focus for the future is to continue to grow. We're loving the journey."
Photos by Ciarán MacChoncarraige
Published on Updated on