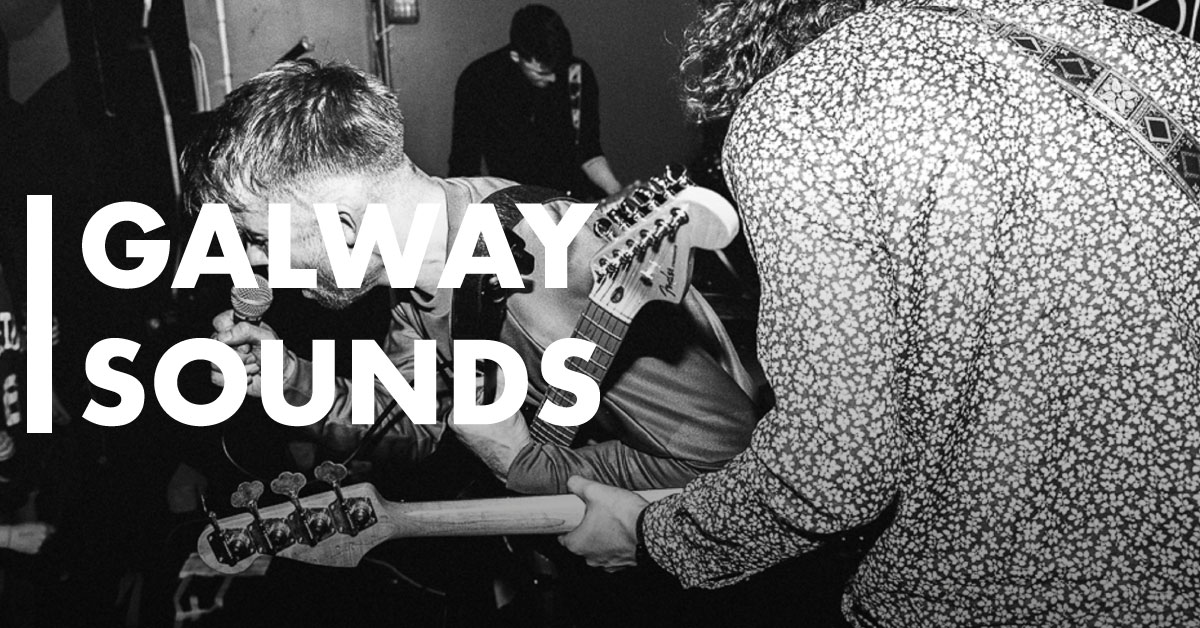 Galway Sounds: December
Every month, Galway Sounds brings you closer to the best Irish music playing in our beautiful county. Have a read and help support the artists that will appreciate it most!
It's starting to feel a lot like Christmas, but that doesn't mean you have to just listen to Fairytale of New York on repeat for a month. There's a whole pile of fantastic Irish music to be enjoyed around town this December, with a charity show thrown in to make sure you still get those warm, fuzzy Christmas feels. Read on, and make sure you don't miss out on these cool gigs.
The Clockworks // Róisín Dubh // Fri 6th December
We are so excited about this gig! One of the best bands to come out of Galway in decades are flying home for Christmas and treating you all to a show while they are here. There aren't many more compliments that can be paid to The Clockworks other than what has already been said HERE. But, take it from us, they are absolutely class and you simply have to go and see what all the fuss is about. Everybody is buzzing for this one. Punk fans especially, you need to see this! MORE
For fans of: The Clash, The Streets, IDLES
A Citóg Records Christmas // The Black Gate // Fri 13th December
Local legends, Citóg Records, are developing a habit of putting on great shows for great causes. This year, for their annual charity Christmas show, they will be bringing five acts to The Black Gate to raise funds and awareness for The Melting Pot Luck. This wonderful charity group put on bi-monthly pot-luck style dinner meets, bringing together the local community and people with experience of forced migration and direct provision to share food, culture, music and stories. Always committed to bettering the community, Citóg Records want to help ensure these wonderfully inclusive events continue to provide a platform for acceptance and kindness. So, if you want to help support that mission, you should attend! For just €5 you will be treated to music from the créme de la créme of local artists; New Pope, Katie O'Connor, Kieran O'Brien, Touché and The Curly Organ. What a line-up! Read more HERE.
For fans of: Neutral Milk Hotel, Daniel Johnston, Fionn Regan
The Whileaways // The Black Box // Fri 20th December
After last year's sell-out show, The Whileaways return to The Black Box for this very special, fully-seated, intimate gig. The Galway band boast some of the finest vocal talents in the land, and certainly know how to weave a spell over any audience. Their songwriting has long been celebrated among the country's folk followers and this is your chance to see it in action. The Whileaways sees three distinct voices combine to weave a beguiling tapestry of harmonies and beautifully crafted original songs. Their sound is true, their delivery is undeniably engaging. With plenty of special guests on the night, and a newly-released Christmas single, prepare to get festive with The Whileaways! MORE
For fans of: Iron & Wine, Fleet Foxes, The Staves
ASIWYFA // Róisín Dubh // Mon 30th December
This is a special Christmas gift to any fans of And So I Watch You From Afar! To celebrate ten years of music, the band will be touring the country to perform their debut album. This award winning record represents a hugely significant moment in the lives of this gang of punk-come-art-rockers and was the beginning of a journey that has seen the north coast foursome play tours from the USA to Russia, Asia to Australia, Europe to UK and everywhere in between. Long famed for their genre-twisting albums and incendiary live performances, the band decided to celebrate this special 10-year anniversary the only way they knew how and in the venues where it all began. This will be your last chance to hear this album and experience one of their famed live shows, full of fiery instrumental performances and wild, raucous crowds. MORE
For fans of: Explosions in the Sky, Russian Circles, Girl Band
NYE with Lankum & Junior Brother // Róisín Dubh // Tues 31st Dec
Here's a great alternative for those of you who hate the thronged madness of New Year's Eve. These two Irish folk bands have both had a very successful 2019. Junior Brother and Lankum have released highly acclaimed albums (Pull The Right Rope on Strange Brew and The Livelong Day on Rough Trade, respectively). Impressive live shows have seen these alt-folk acts produce a real buzz among music lovers. Their dark and sinister music may have been a deterrent to some listeners in the past, but a string of incredibly powerful shows and charmingly earnest conversation has won them a lot of fans. Their unique approach to the art of folk music and the sounds of the land is truly magical and will spell-bind the audience, leaving you to finish the year on a high note. MORE

For fans of: Planxty, The Dubliners, Bon Iver

Cover Photo by Nicholas O'Donnell