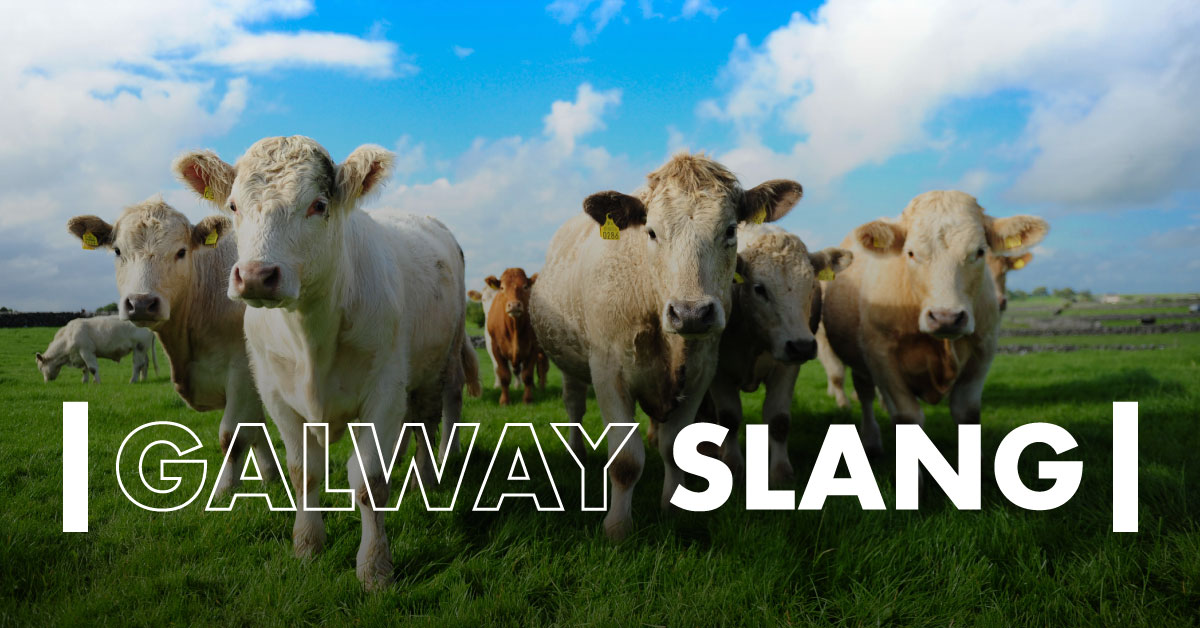 GALWAY SLANG FOR DUMMIES
We are sure that there are many amongst us who haven't a clue what half the population of Galway do be chatting about most of the time. It's a very high-brow lingo – an extensive vocabulary that goes over the heads of many. Because we are the soundest people perhaps on the planet (or so we keep saying), we have decided to put together a little crash course on Galway slang. As the saying goes, if you want to walk the walk, you've got the talk until the feckin' cows come home.
GO AWAY! (OWRA DAH)
Presumably, if you hear this exclamation you can be sure that you have just said something extremely shocking. Maybe you said "They're doing €4.00 pints of Guinness in town". Disbelief ensues…
I WILL, YEAH
You most certainly will not. A lot of our phrases are heavily drenched in a layer of sarcasm, so remember to take everything with a handful of salt.
BEURE
A beautiful, elegant, fair lady. Someone whose appearance is incredibly easy on the eye. When 'beure' is preceded by 'scauldy', the phrase takes on a whole other meaning. A scauldy beure is partial to downing cans of off-brand cider, listens to questionable techno and loves nothing more than a matching tracksuit set. Are you a scauldy beure?
SHAM 
Any man, woman or child you may be addressing. Likely roots lie in Tuam, or as it is known colloquially, Sham City.
ARAGH SURE LOOKIT
When a conversation has come to its natural conclusion, there's only one way to draw a line under it. It's an Irish full stop, some might say.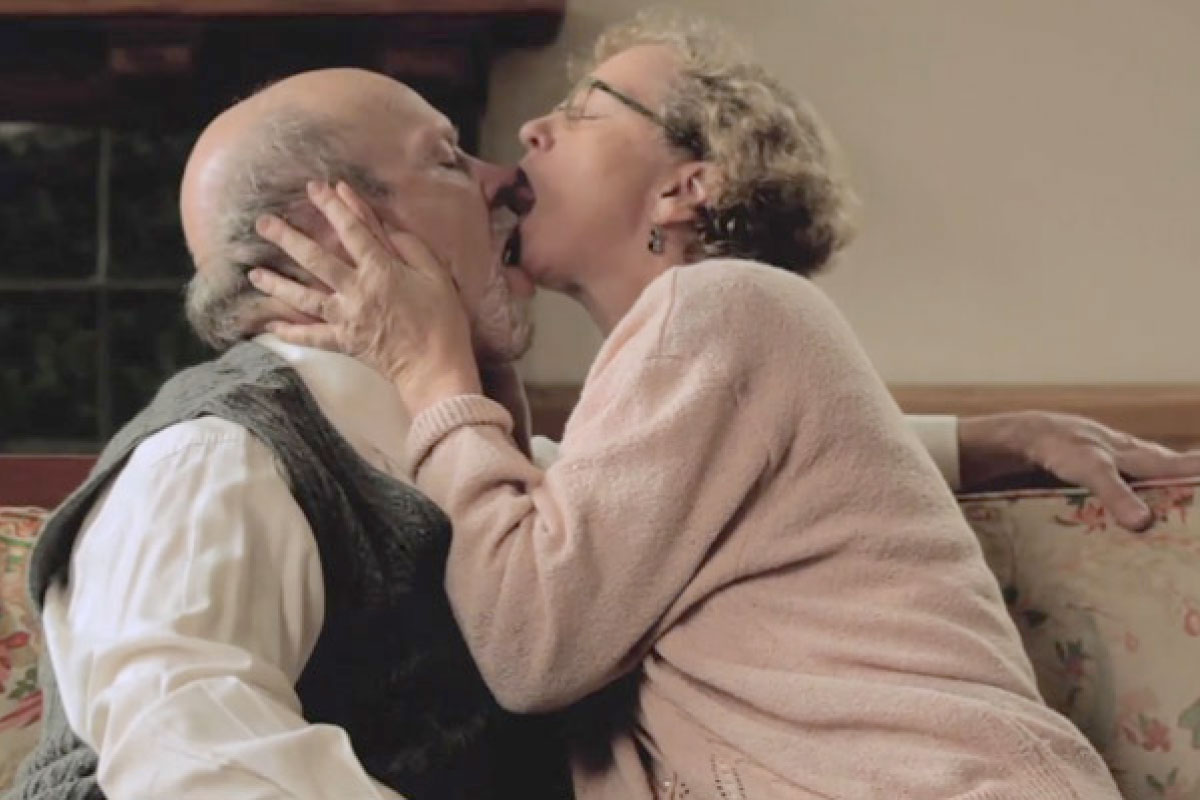 SHIFT
Straight out of a romance novel, this charming word illustrates the romantic act of kissing. Doesn't it just given you goosebumps? In some circles it's also known as wearing the face off someone. Ah, the poetic allure of passion.
FECK ALL
Very little, if any at all.
SAVAGE
Unreal, brilliant, outstanding! For maximum impact, prefix with any number or variety of swear words.
TAKE HER HANDY
Don't go getting too boisterous now! You've an early start and a reputation to maintain, so keep a good old Catholic head on your shoulders.
FEW CANS BE GRAND
Because, pray tell, when are a few cans not grand? Literally never. They're all the more grand when stored in a big bag and enjoyed with the lads.
YOU'RE SOME MAN FOR ONE MAN
If you hear this you can die happy. You've done your mother proud. The height of praise indeed.
YOU DID, YEAH
We all know you didn't, so stop making this harder than it needs to be. Galway folk are incredibly shrewd, so don't waste your breath on tall tales. It just kills the buzz.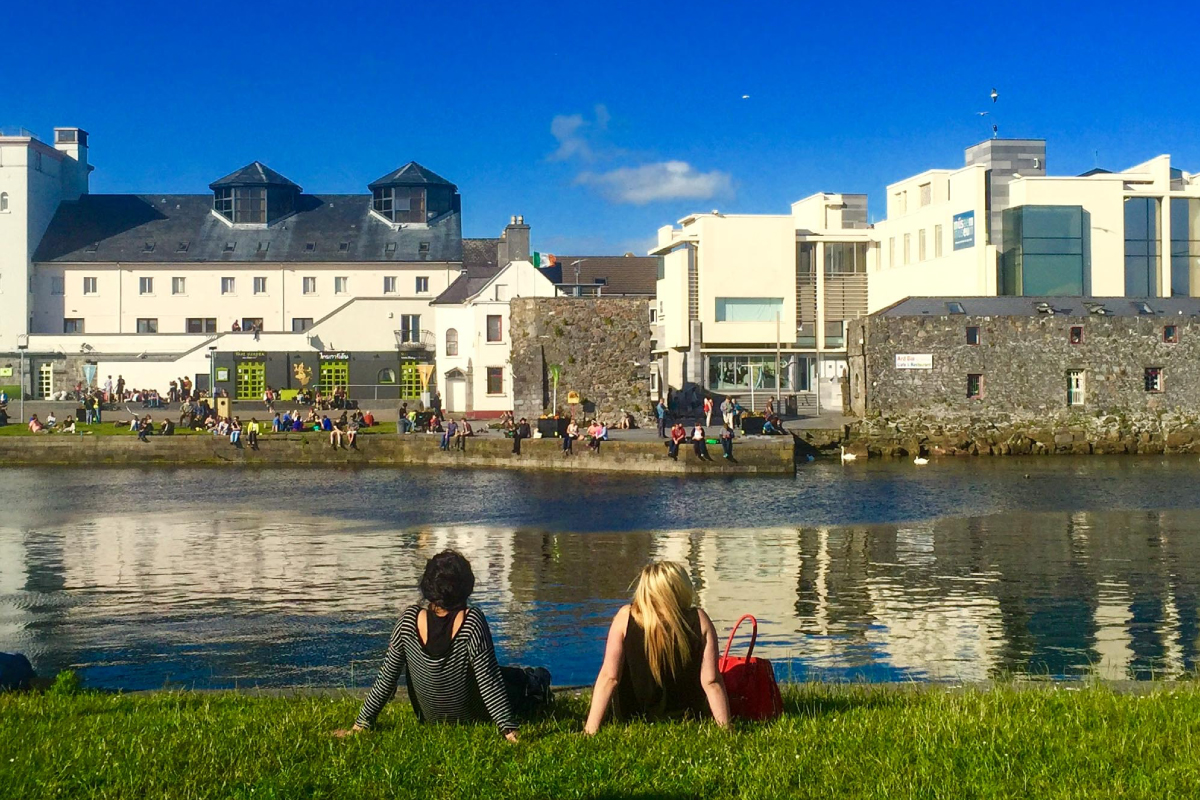 SPARCH
Who in their right mind has the time to say every syllable of Spanish Arch? The people have Galway are all about efficiency. No point wasting time describing the place when we could be soaking up the views of this prime can-drinking location. Contractions make the English language so much more exciting, don't ya think?
HA?
WHAT? You'll have to speak up.
PRINKS
Another fine contraction, bringing together 'pre' and 'drink'. Pre-drinks are, if you will, a session before the session. A few beverages on the cheap before heading into town. Many are partial to a good old fashioned pre-pre-drinks, because why the heck not? Refer back to 'few cans be grand' if you're experiencing any confusion.
DRY
Absolutely no craic. Likely insult to be received if you refuse to drink your 12th pint or think the better of climbing the pole outside Supermacs. To be called dry would be to disappoint your ancestors. A shame on your extended family.
CRATÚR
A mad aul fellow with something about them that just leaves you scratching your head. They're on another wave length entirely, so it's best to just brand them a 'cratúr' and move on with your life.
SHTOP
Another exclamation of disbelief. 'Shtop!', when used as a response to an explosive story, usually means 'keep going, for the love of God!'.
STALL THE DIGGER
*see 'SHTOP'*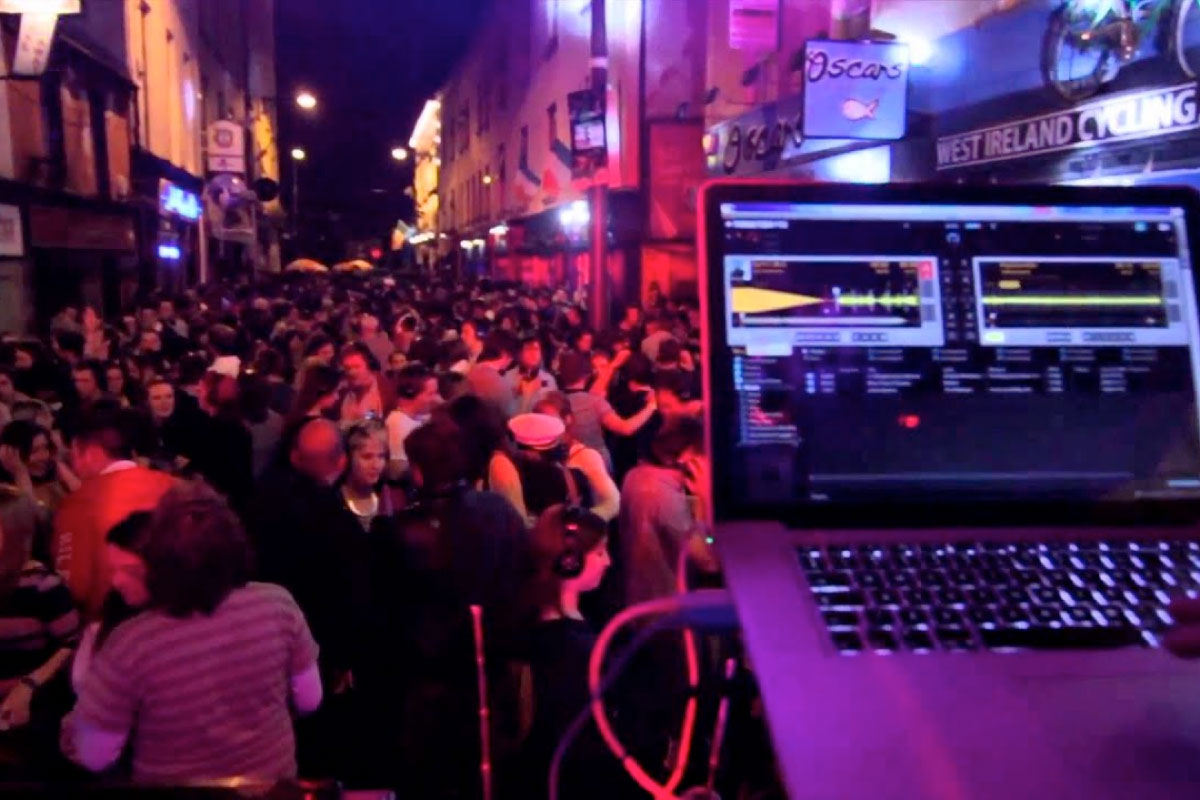 COME FOR A BOP

Get ready to shake your tail feathers and bust some moves because you've just been chosen to take it to the dancefloor. Nothing too crazy please, fist pumping and shoulder shaking only. Jiving must be kept to a minimum at all costs.

SHOOK AS A HAND AT MASS

This one's niche. Perhaps you're struggling to find a word to describe just how wrecked you are after a long day in the office or an even longer night on the town. You're simply shook as a hand at mass, undoubtedly the most shook thing in existence come Sunday morning.

TOME

Just feckin' class. Someone that has gone the extra mile into total legend territory. Nice one!

Aragh sure lookit that's it… bye bye bye bye bye