Galway has a long history of distillation and brewing but in recent years there has been something of a renaissance in this particular field, as proven by Galway's recent performance in the World Drinks Awards! Both Ahascragh Distillery and Micil Distillery took home fabulous awards for their Gins and we're certainly not surprised - they're divine.
Micil Distillery took home the outright prize for Best Contemporary Irish Gin for their classic Micil Irish Gin at the World Gin Awards 2022. This award follows previous wins at the San Francisco Spirits Awards and the World Gin Awards. Head Distiller Jimín Ó Griallais has worked on perfecting his craft ever since taking over the distilling reins at Micil. The gins and other Irish spirits he's producing at Micil just keep getting better and better.
Micil Irish Gin is a luxury  Connemara gin made using 17 botanicals including four hand-picked Connemara flowers and herbs: bogbean, bog myrtle, Heather and Hawberry.  It has a fragrant citrus nose, with hints of heather and bog-myrtle, which gives way to classic juniper and sweet liquorice notes, warm spice and a silky, lasting finish. Tap here for more, Micil Irish Gin is also available McCambridges of Galway, Joyces Supermarkets, The Celtic Whiskey Shop, Online at IrishMalts.com and through a wide array of independent off-licences.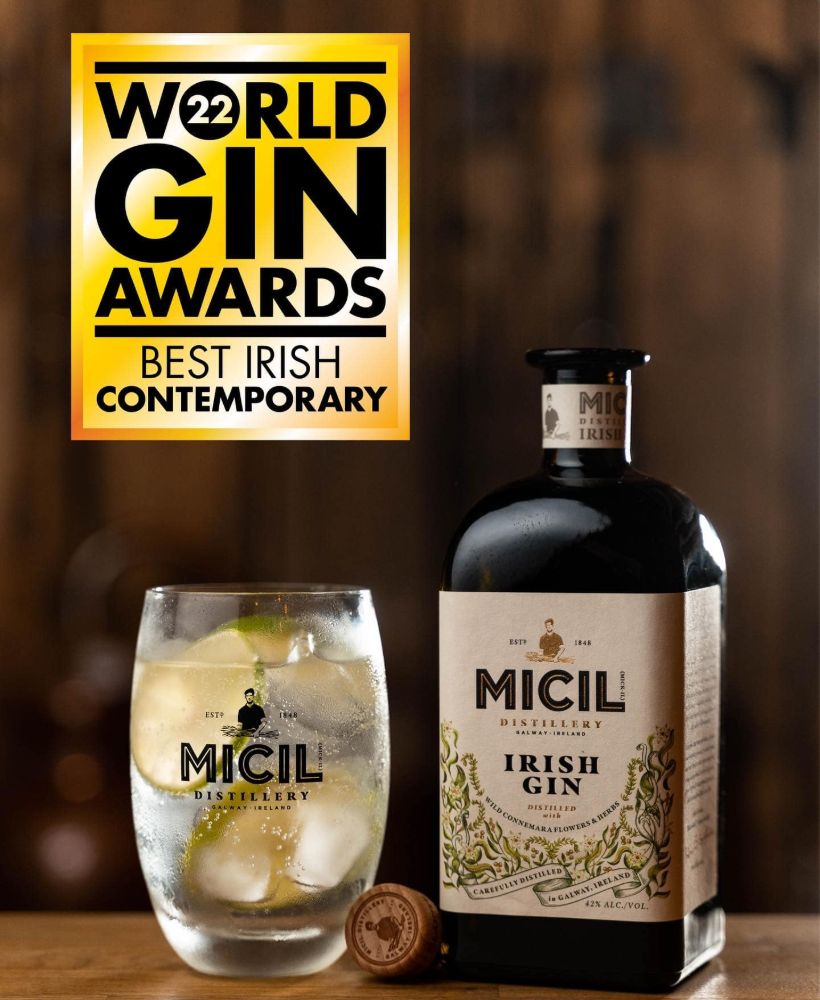 Ahascragh Distillery's Xin Gin won a Bronze Medal at the World Gin Awards for Best Contemporary Irish Gin. Co-Founder and Managing Director of Ahascragh Distillery, Michelle McAllister said; "We are delighted that Xin Gin was selected as a favourite in this year's World Gin Awards. The recipe and design is inspired by my passion for cooking using both Asian and Irish ingredients. I'm very proud to see it standing alongside some of Ireland's finest spirits, less than a year since its release."

Xin's creators, Michelle and Gareth McAllister, have Irish blood, and Asian hearts. After spending many years in Asia, they wanted to merge what they loved about their two homes. 'Xin' (pronounced shin) means 'heart' or 'feelings' in Mandarin. The design of the bottle, with ancient celtic swirls contrasted with a modern eastern aesthetic reflects the liquid inside – a perfect balance of European and Oriental botanicals. The cross shaped label represents a promise to stay connected and a crossing point of the two cultures.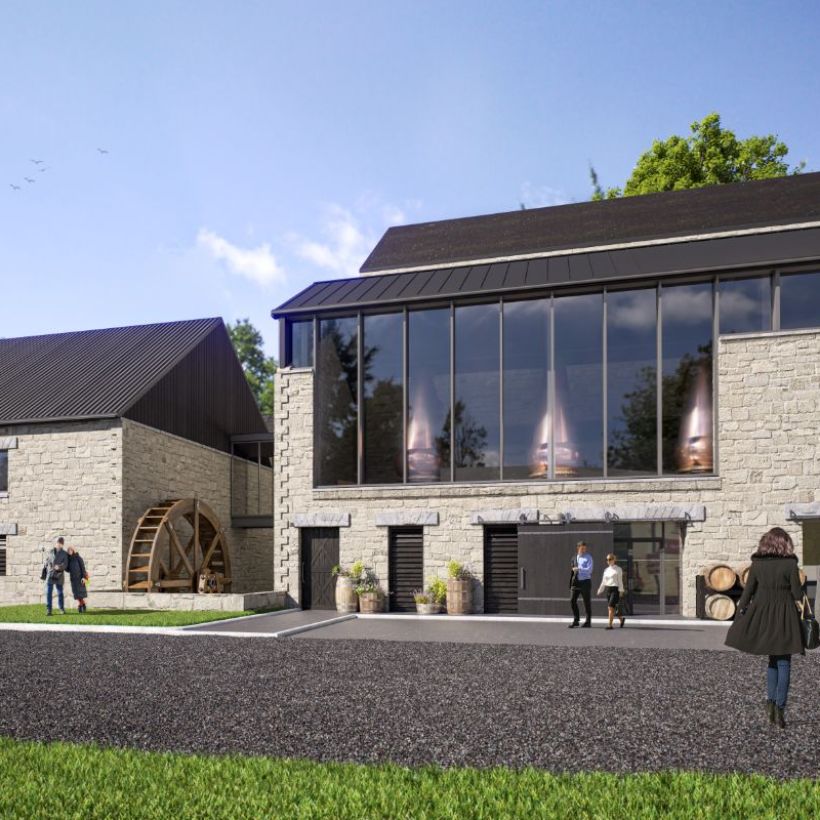 Michelle McAllister has created a juniper-led dry gin with fresh citrus notes of orange zest and lemongrass held by an earthy, herbaceous undertone. The exotic Asian fruit, Persimmon adds a sweet honey flavour and cinnamon, a touch of spice. Xin Gin is silky smooth with a subtle kick. Tap here for more, Xin Gin is also available to purchase in McCambridge's of Galway, Celtic Whiskey Shop, IrishMalts and all good stockists.
Published on Updated on