Galway pop-rock band, The Opacas, are launching their debut album 'Carpe Diem' with a show in the Róisín Dubh on Friday 29th of September. This show will also mark The Opacas' third birthday, which has seen the members - Steve Talbot, Peter Tobin, Pat Boyle, Joe Treacy, Mike McLoughlin and Leeds based guitarist Mark Raynor - transition from being a solely virtual band, born of the 2020 lockdowns, into a live touring and performing band.

'Carpe Diem' will feature the essential Opacas mix of pop, rock, blues, and Americana. It will also showcase new material from the band, as well as all of their singles to date - from debut release, 'Out Of My Mind' to the recent 'Shine On', which was recorded with the Moycullen Musical Society.
The Opacas were formed during the Covid lockdown in March 2020 when all live music performances were suspended. The band used simple apps on mobile phones to compose and share music with each other, and only finally got to meet in person when recording the video for 'Out Of My Mind' in a Salthill pub in September 2020. This began a slew of singles from the Galwegians, accompanied by imaginative and inventive videos, often recorded in collaboration with other performers from various fields. Singles such as 'She Walks Away' and 'We Won't Look Back' featured story-based videos with actors from the Knocknacarra Amateur Theatre Society and Athenry Drama Group.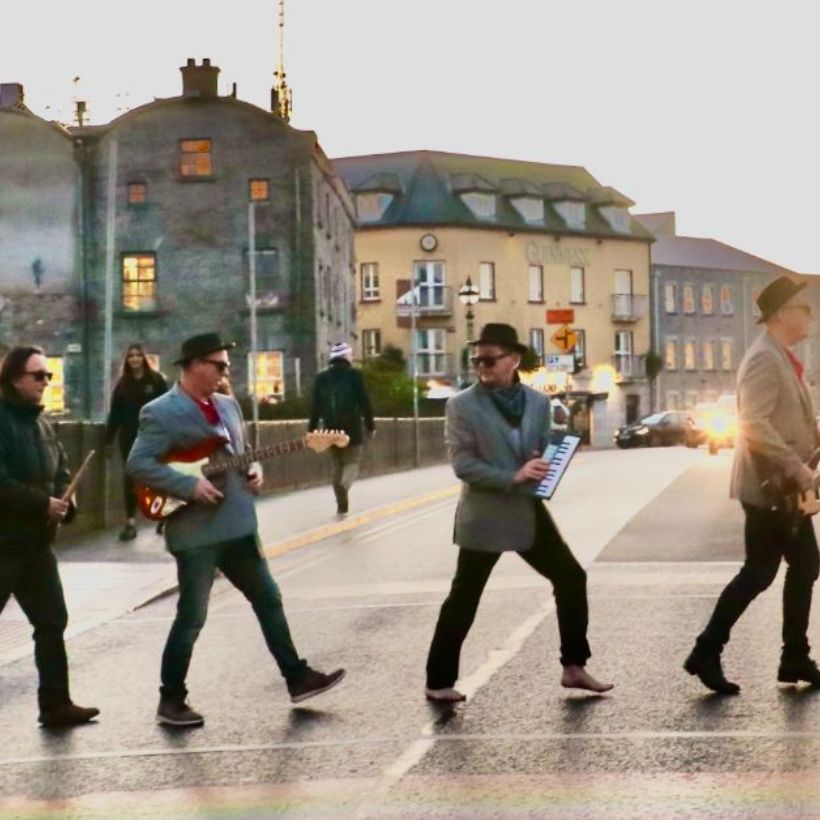 The band have also created, stripped down, piano-only versions of their songs, with videos displaying works by visual artist Aoife Dowd and Patrick Kenneally, and by photographer, Dr Chaosheng Zang. This commitment to collaborate with other creatives is a hallmark of The Opacas. "It's not just about us," says lead vocalist Steve Talbot. "We wanted to use our music to showcase local artistic talent."
This collective approach has endeared The Opacas to a wider audience, as they delve into themes of love, loss and a sense of humanity that unites us. Crossing the spectrum from the comedic to the chaos in life, they use their own life experience to explore its challenges, and celebrations, through song.
The Opacas most recent single 'Shine On' is a tribute to a close work colleague who died suddenly in 2019 at the age of 42. The melody is a call to the universe for his spirit to shine on, as the lyrics encompass the need to embrace the transience of life. The creation of the song, and its debut performance in Galway's historic St Nicholas' Collegiate Church, was captured by emerging Galway filmmaker Greta Thornton in a documentary screened at the Eye Cinema in April.
The launch of 'Carpe Diem' in the Róisín Dubh and the band's third birthday celebrations marks the start of a new chapter in the life of The Opacas, and an invitation to all music fans to 'seize the day' and join in the fun!
For the event, admission is free and the gig starts at midnight. Support is from singer-songwriter Tomás Ó Cáinte who released his debut single, 'Grand Canyon' this month. Get your free ticket here and for more information see www.opacas.com
Published on Updated on