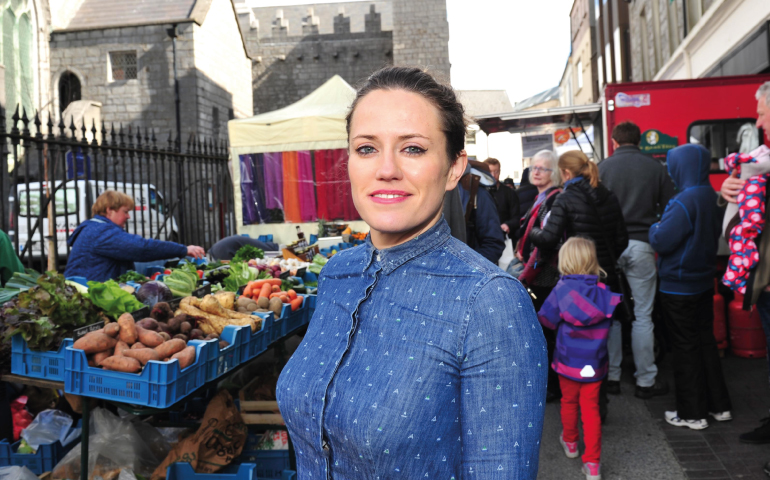 Food Tours Galway
Things to do in Galway
Food Tours Galway – "Around the Market Place".
I started running my Food Tours just over a year ago. My original idea was to introduce my French compatriots to delicious produce from local Producers who make amazing foods – from cheeses to beers to chocolate to sushi, pastry etc.,
and letting them know that we are so much more than just a Nation of potatoes and cabbage, Cheese Singles, and Fish & Chips.
I quickly remarked that there was an equal interest in this concept from locals and non-french tourists and so was born Galway's first food tour – " Around The Market Place".
I really think it's a great way to visit a city and Galway has long been a place where locals and tourists mingle while eating and drinking their way around the sights and sounds of the city. The West is alive right now and the food scene in the city is better than you'll find anywhere in the Country.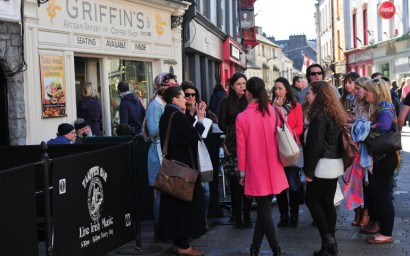 I also work in "Kai Café" alongside Jess & Dave. This, in itself, is an amazing experience – working with such passionate folks in this field.
My Tour will bring you to meet the people that you would never get a chance to meet unless you know where to go. I will guide you along the streets of Galway were you will meet Artisanal Producers and sample their products, while soaking up the atmosphere of the West.
Tours running – Thursday – Monday: you will sample the finest Cheese's, the freshest oysters and sushi, the sweetest treats, hoppy beer, flavoursome coffee and so on and so forth!