There's certainly no lull when it comes to things to do throughout each season in Galway. We've put together a list of fun activities for you and the whole family to enjoy this Halloween Midterm.

Halloween is just around the corner, and as the autumn air settles in and the leaves turn and change, we want to make sure you know about all the exciting events happening around Galway!
Get in the Halloween spirit this year with these family fun activities happening all over Galway..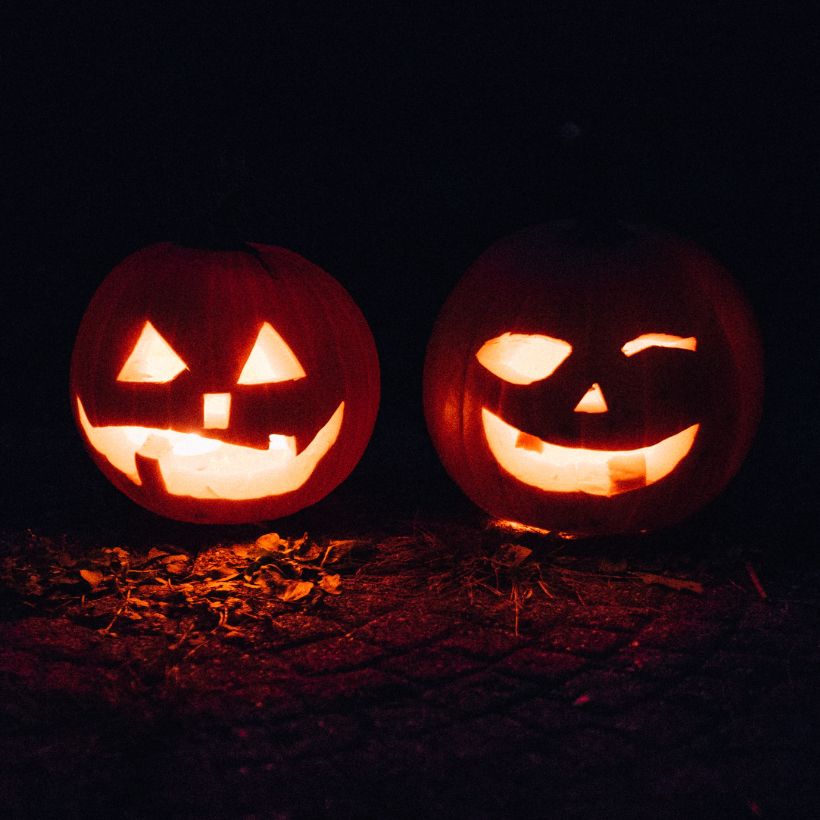 Pumpkin Carving
Start the season off right by picking up some pumpkins for the carving! Jack-O-Lanterns are deeply embedded in Irish myth and lore… before pumpkin carvings, there was the chiselling of chilling faces onto turnips. So, this season, it's only fitting that you carve some pumpkins yourself. This is a great way to spend the day, make memories, and get creative. There are a number of shops around the city that provide the materials necessary for this D.I.Y. activity, like Ernies in Galway's Westend. With fresh and decorative pumpkins on display outside, this is the perfect spot to pick up a pumpkin or two and carve out a whimsically creepy face.
Trick or Treat!
One of the best parts of Halloween is the sweet treats we get to indulge in. Be sure to check out Aunty Nellie's Halloween Treat Hamper this year to get your fixin' of all the goodies. This festive and goulish gift selection is filled to the brim with halloween treats. Sure to impress anybody, it's a perfect edition to pick up for this Midterm break. Click here to get your very own Halloween treat hamper.
A Spooky Treasure Hunt…
Make your way to Brigit's Garden this Halloween to embark on a fantastically spooky treasure hunt. From October 29th to November 6th, kids are encouraged to dig up their costumes and embark on the Ghastly Ghouls Spooky Treasure Hunt. Enjoy the spooky treasure hunt at no extra cost with normal garden admissions. Find even more information here.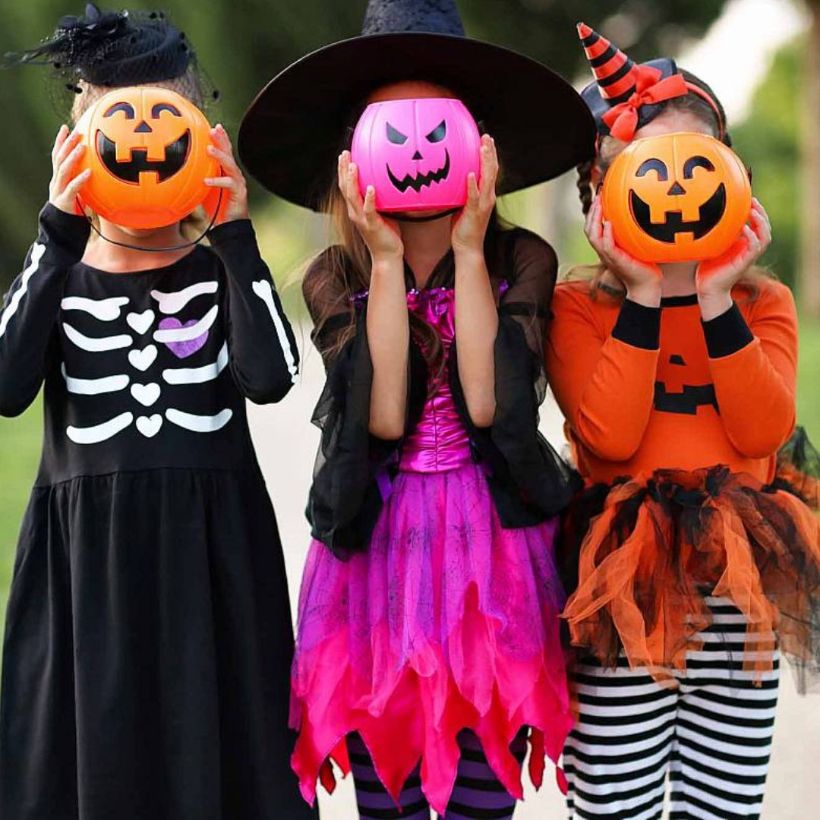 Family Halloween Festival 
There's something about a festival that just draws you in. Especially this Family Halloween Festival happening at the Slieve Aughty Centre. Complete with ghosts and goblins galore, haunted houses, Halloween tricks and treats, scary stories, horses and ponies to pet and ride, and arts and crafts, there will be something for everyone at this spooky event. Happening from October 29th to November 6th, this festival is a must see this Halloween season. For more information, click here.

Take a Trip to the Silver Scream!
If you're feeling brave enough, Pálás Cinema will be screening a whole array of the classic scary movies we all know and love. From October 15th - 31st Pálás will show the classic horror movies from Hollywood's golden era including Dracula, The Mummy, The Bride of Frankenstein, Creature from the Black Lagoon, and many more. To book tickets be sure to visit the Pálás website here.
Bring the kiddies out for a hilarious dining experience
Sunday 30th of October will see Galway Comedy Festival present the All-Ages Matinée Show for the Fawlty Towers Dining Experience. When the audience become diners in the 'Faulty Towers' restaurant, pretty much anything can happen – because 70% of the show is improvised. The fun starts as guests wait to be seated. Expect the unexpected! Get your tickets here.
You are Invited to the Party!
On October 31st, Lough Rea Hotel and Spa want to invite you to their festive and fun kids Halloween Party! Starting at 2.30pm there will be a magic show, kiddies disco, balloon art, and some tasty treats. This is a perfect way to spend this Halloween and is guaranteed to be packed with so much excitement. If you want to see more about this event, click here.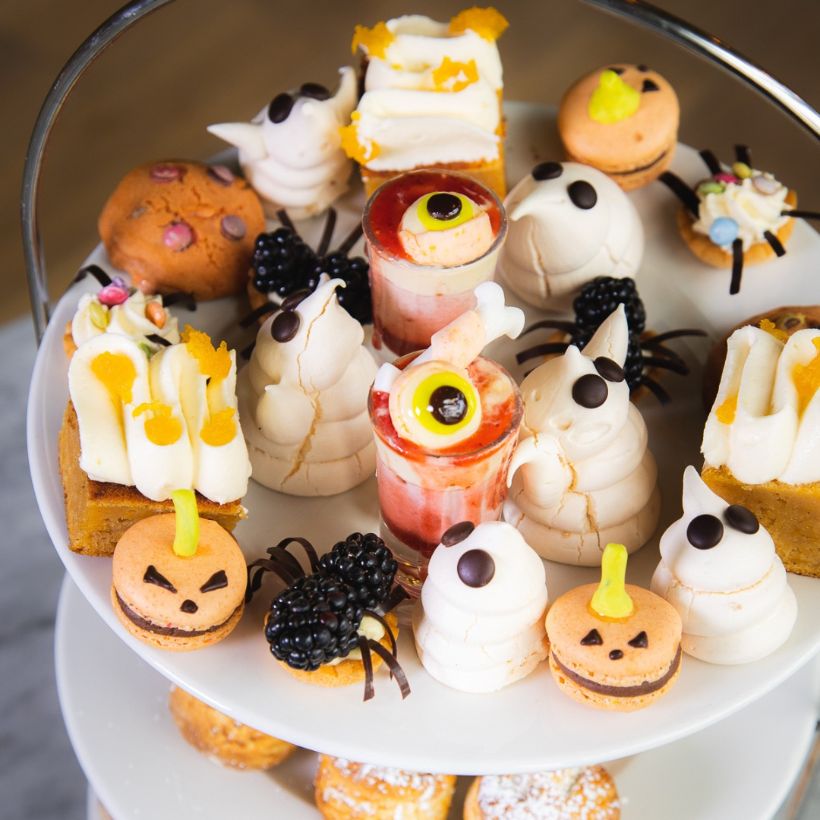 Book your Halloween 'Get Away'
With all of these spooktastic activities happening all around Galway, we want to make sure you know about all the great offers coming from Galway's hotels. There are a number of hotels around Galway getting into the Halloween spirit this year. Complete with special packages, events for the whole family, and the luxurious feeling of a staycation there's definitely something for everyone to check out this Midterm break.
The Connacht Hotel has a number of wonderful events and exciting Halloween specials to entertain everybody. For the Midterm holiday the hotel will have everything from live music in the evenings, to family Halloween themed afternoon tea. To entertain the kiddos there's access to a complimentary kid's club. Check out these deals and more on their website.
Make a break for the Clifden Station House this Halloween to check out all of their family fun autumn offers. You won't want to miss these offers, where packages include a 3-course gourmet evening meal in the Carriage Restaurant or Signal Bar for the adults. To see more about their offers, tap here.
We can't wait for this Halloween and all the wonderfully spooky events coming to Galway. We hope you have a great Midterm and get the chance to check out these activities. To stay up to date on all things Galway, make sure you follow us on our Facebook and Instagram. Happy Halloween!
Published on Updated on