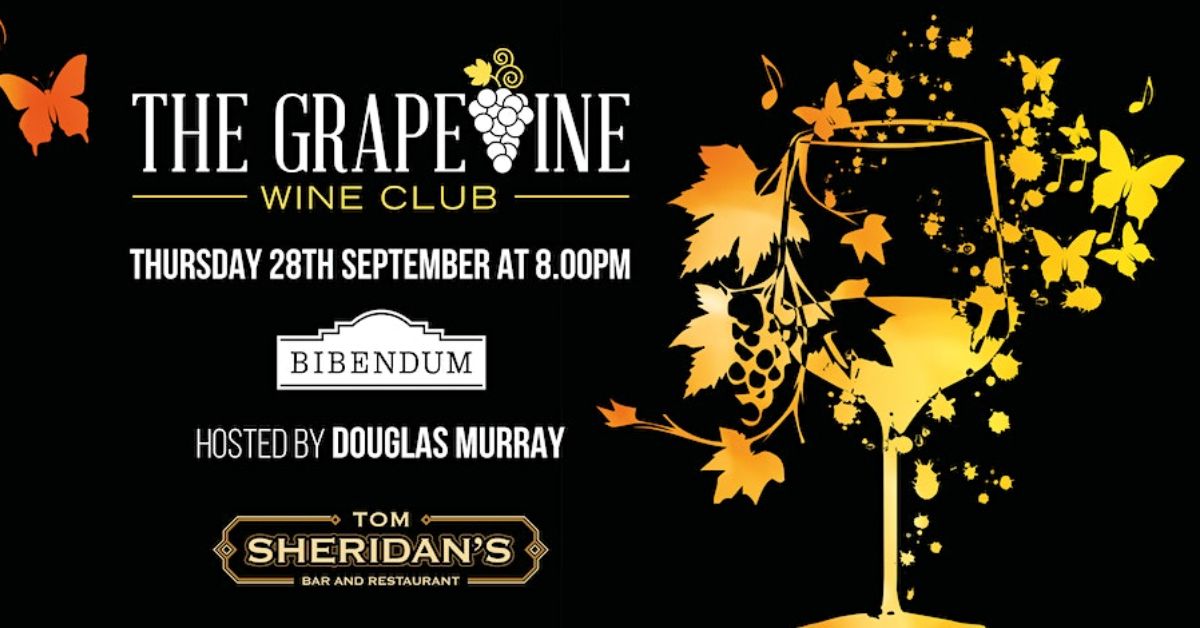 The Grape Vine Wine Club at Tom Sheridans Bar
If you love wine, then you have to join Tom Sheridans for The Grape Vine Wine club. The next date is Thursday 28th September.
-This exclusive event will be held at Tom Sheridan's, Clybaun Road, Galway, where you'll be surrounded by the beautiful ambiance of the venue.
-Indulge your taste buds as they take you on a journey through a variety of six exquisite wines, 3 reds and 3 whites, for sampling on the evening. Our expert host, Douglas Murray, will guide you through the tasting, sharing his knowledge and passion for the grape.
-As the evening draws to a close they will ask you to take a vote, rating your favorites, they will use this vote to select their next wine of the month.
-A selection of finger food will be provided by the fantastic culinary team.
Whether you're a wine connoisseur or simply enjoy a glass now and then, this event is perfect for all wine enthusiasts.
Don't miss out on this incredible evening! Grab your friends and join them at The Grape Vine Wine Club for an unforgettable experience. Cheers!
Event Date
28th September 2023 - 28th September 2023
Event Time
20:00 -
Event Category
Venue
Tom Sheridans Bar
Location
Knocknacarra
Explore More Events in Galway...
Enjoy the best of Galway
This is Galway's newsletter gives you the inside scoop on everything happening in the city.