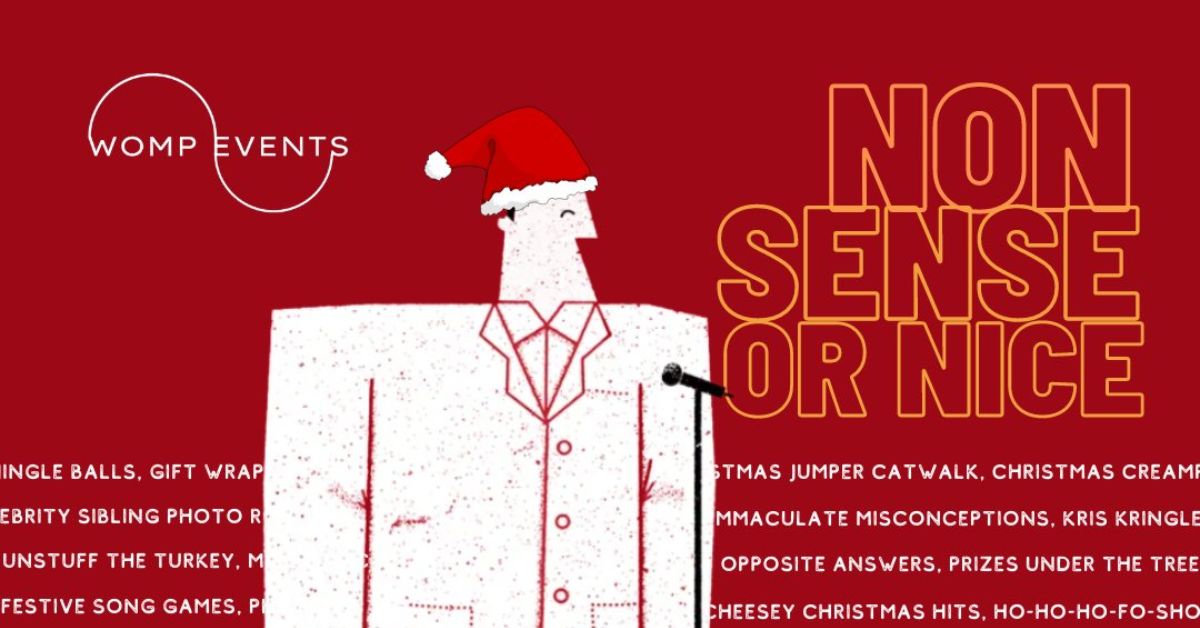 Nonsense or Nice with WOMP Events
Join WOMP events for a Night of Nonsense or Nice at Massimo bar, hust in time for your festive celebrations.
A festive night blending a pub quiz with interactive rounds and plenty of prizes… whether you're naughty or nice.
There will be prizes aplenty for the teams with the most points – earned through quiz rounds and by taking part in the craic rounds throughout the night.
Christmas Craic – Jingle Bells, Gift Wrap Battles – Christmas Kraken Rum Cocktails, Christmas Jumper Catwalk, Pass the Parcel, Spin the Wheel and many more
You know it's going to be Christmas Craic when the WOMP team are involved. Book now.
Event Date
14th December 2022 - 14th December 2022
Event Time
19:00 -
Event Category
Venue
Massimo
Location
Galway's Westend
Explore More Events in Galway...
Enjoy the best of Galway
This is Galway's newsletter gives you the inside scoop on everything happening in the city.