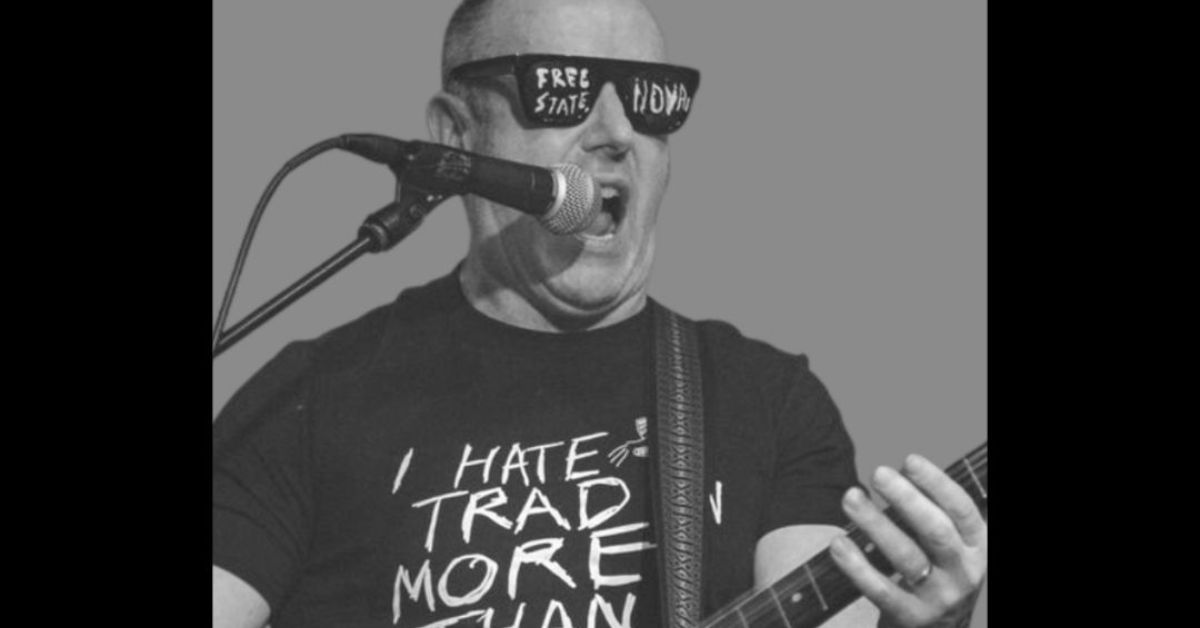 Jinx Lennon w/Ursidae & DOGS at Galway Mechanics Institute
On June 9th The Black Gate brings one of modern Ireland's greatest songwriters and showmen to the historic Galway Mechanics Institute for an evening of raw punk-folk poetry, drum-machine ballads and cutting social commentary.
There can be no doubt that Jinx Lennon is one of a kind, a living legend and a beacon of artistic integrity in contemporary music. Uplifting, honest, funny, personal and, at times, scary, a Jinx Lennon show switches from sample beats to acoustic guitar, bass and bass drum with recorded dialogue played over a tape machine between songs as a barrier to "ego inflation", or what Jinx calls THE CONTRARIAN ELECT. He sings songs about the times we live in, social issues and the struggle to retain sanity and integrity in the 21st century.
Jinx has been writing and recording music since 1980 in bands including Novena Babes, Silver Seeds, Zen Emeralds, and Sneaky Pete And The Ostrich. He has performed throughout Ireland and the U.K. as well as Europe and America. He has 13 acclaimed album releases and has supported The Fall and toured with John Cooper Clarke.
Jinx's new album Walk Lightly When the Jug is Full is a full on assault course through the world of open tuned guitar and punk folk attitude, with lyrics dealing with teenage pregnancies, the incel community, police brutality and noisy terraced house living.
Event Date
9th June 2023 - 9th June 2023
Event Time
20:00 -
Event Category
Venue
Galway Mechanics Institute
Location
Latin Quarter
Explore More Events in Galway...
Enjoy the best of Galway
This is Galway's newsletter gives you the inside scoop on everything happening in the city.