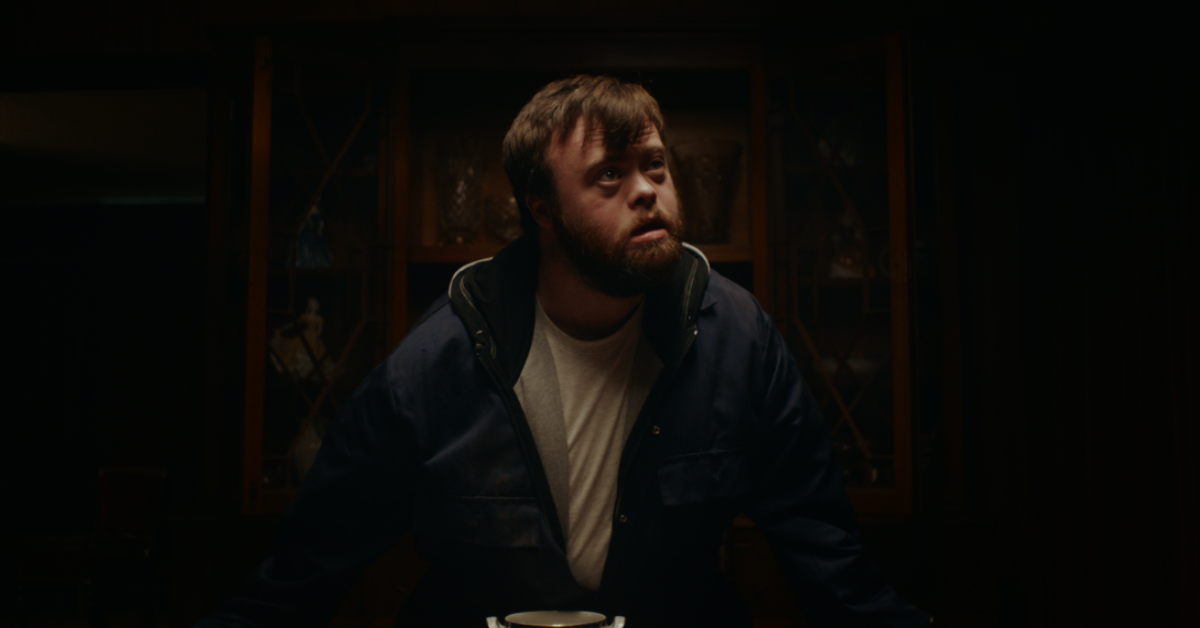 Galway Film Fleadh: Irish Talent – New Shorts 5&6, Fiction
The Galway Film Fleadh is back with inspiring and entertaining films & events in Galway from July 5th to 10th!
The 34th Galway Film Fleadh will feature Irish Talent: New Shorts 5&6, Fiction at Town Hall Theatre.
Irish Talent: New Shorts 5, Fiction at 10am
This selection of live-action shorts explores themes of avoidance and escapism, but ultimately the feeling of satisfaction when you stop running and face the truth. Please note, this programme touches on the topics of sexual assault and domestic violence.
Films –
Croí (Heart) – Two explorers from an ill-fated expedition in the Antarctic find shelter as they face one last, impossible leg of their journey to safety, and reveal the truth of what happened out on the ice.
Ready? – Grace needs help with an audition, but the only person available is her Man Utd loving dad, John. Tensions arise when a combination of John's well-intentioned but misguided efforts and some triggering material rake over some partially healed wounds for Grace.
Not my Sister – When Chris comes home to Cork for her sister Zara's 13th birthday, a buried family secret begins to find its way to the surface.
A Runner – Every night, Fionn, a troubled teenager, evades questions of worth, as well as the dangerous atmosphere of his broken home, by going on gruelling night-time runs. Fionn routinely runs along the concrete path of his local beach. Running is his therapy.
Superhuman – After being rejected from professional football and diagnosed with Retinitis Pigmentosa, a degenerative eye disease, an African-Irish leaving cert student is guided towards para-athletics; all while learning to deal with his new identity.
An Irish Goodbye – Estranged brothers Turlough and Lorcan reunite following the untimely death of their mother. As Turlough prepares care arrangements for Lorcan, who has Down syndrome, the pair's turbulent reunion is interrupted by the discovery of their mother's unfulfilled bucket list.
Irish Talent: New Shorts 6, Fiction at 12pm
This selection of eight shorts ranges from modern drama to horror, and from comedy to films celebrating the cinematic convergence of individual art forms. This programme features student films and work from more established filmmakers. Please note, this programme touches on the topic of suicide.
Films –
Dispensary of Death – Kevin is having a bad day. He's been bitten by one of those strange, shuffling creatures that suddenly seem to be everywhere. Perhaps the friendly people at his local pharmacy can help?
Snuff – Returning home for a clandestine tryst, Noelle discovers her wife making a snuff film in the middle of their living room.
Homebird – Set against the backdrop of the Northern Irish coast, Homebird explores the relationship between an emotionally-reclusive father struggling to re-connect with his estranged gay son during a night at the seafront amusements.
Departure – Fiona's life now revolves around her fading mother Mary's care. As Mary grows weaker, Fiona accepts she must contact her estranged brother Mark to allow him to say goodbye.
Baths – An intimate anthology short, with each chapter thematically centered on someone taking a bath at a turning point in their life.
Red Lake – Estranged sisters Jess and Maddie return to Red Lake, mourning their father's death. As tensions rise and the night unravels, Jess discovers that some legends are real and resentment can indeed breed a monster.
Simon – A desperate call for help pushes Simon to the edge.
You're not Home – When an ominous mould appears in their room, two refugee brothers seeking asylum are faced with a dark entity lurking within their direct provision centre.
Event Date
8th July 2022 - 8th July 2022
Event Time
10:00 -
Event Category
Venue
Town Hall Theatre
Location
Woodquay
Explore More Events in Galway...
Enjoy the best of Galway
This is Galway's newsletter gives you the inside scoop on everything happening in the city.