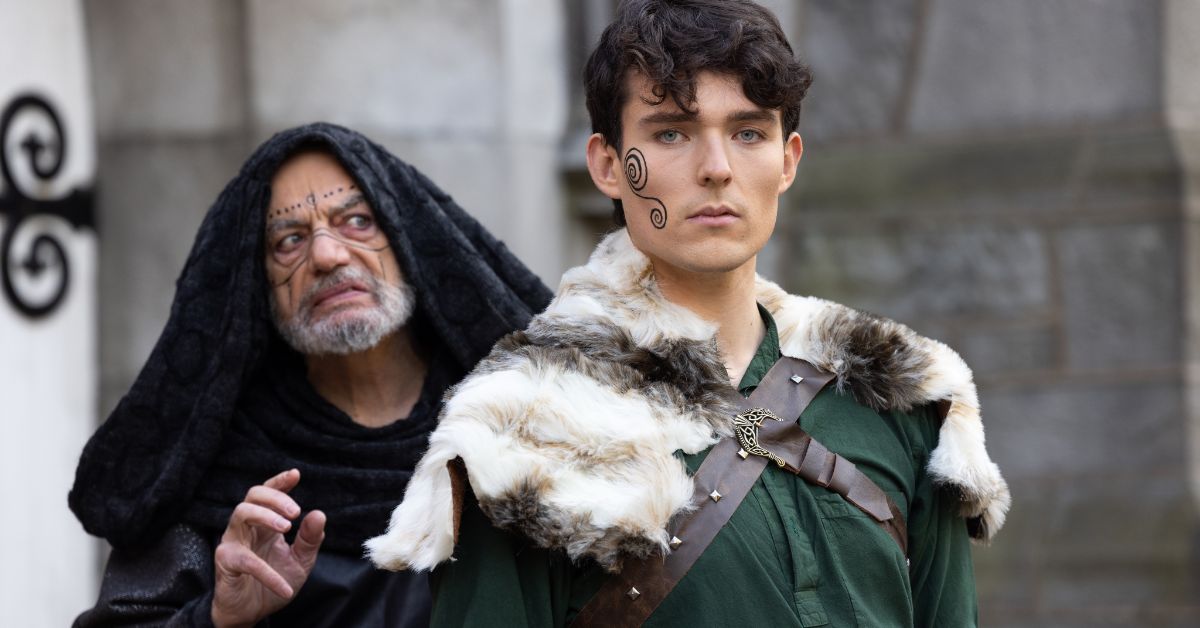 6th December - 16th December | 14:30 - 21:30
Fionn and the Salmon of Knowledge sa Taibhdhearc
Fionn and the Salmon of Knowledge
By Bridget Bhreathnach
Join us for Fíbín sa Taibhdhearc's Christmas pantomime as we travel back to ancient Ireland for a magical adventure with Fionn agus an Bradán Feasa (Fionn and the Salmon of Knowledge).
Fionn Mac Cumhail is destined to be the leader of the Fianna. But he'll have to defeat his father's enemies first and the ever-so-slightly unhinged poet, Fionnéigeas! How will he do this when he's still only a boy? Luckily Fionn has some friends in his corner – the absolutely brilliant druid Bómall, (seriously, she knows all the magic) and the mind-bogglingly good warrior Liath Luachra (she didn't pay me to say that, honestly!). Brave heroes, crazy poets and an extremely clever fish, meet them all this Christmas for a hilarious madcap adventure!
Shows at 2.30pm and 7.30pm
Photo by EmJCamera
Event Date
6th December 2022 - 16th December 2022
Event Time
14:30 - 21:30
Event Category
Venue
An Taibhdhearc
Location
City Centre
Explore More Events in Galway...
Enjoy the best of Galway
This is Galway's newsletter gives you the inside scoop on everything happening in the city.