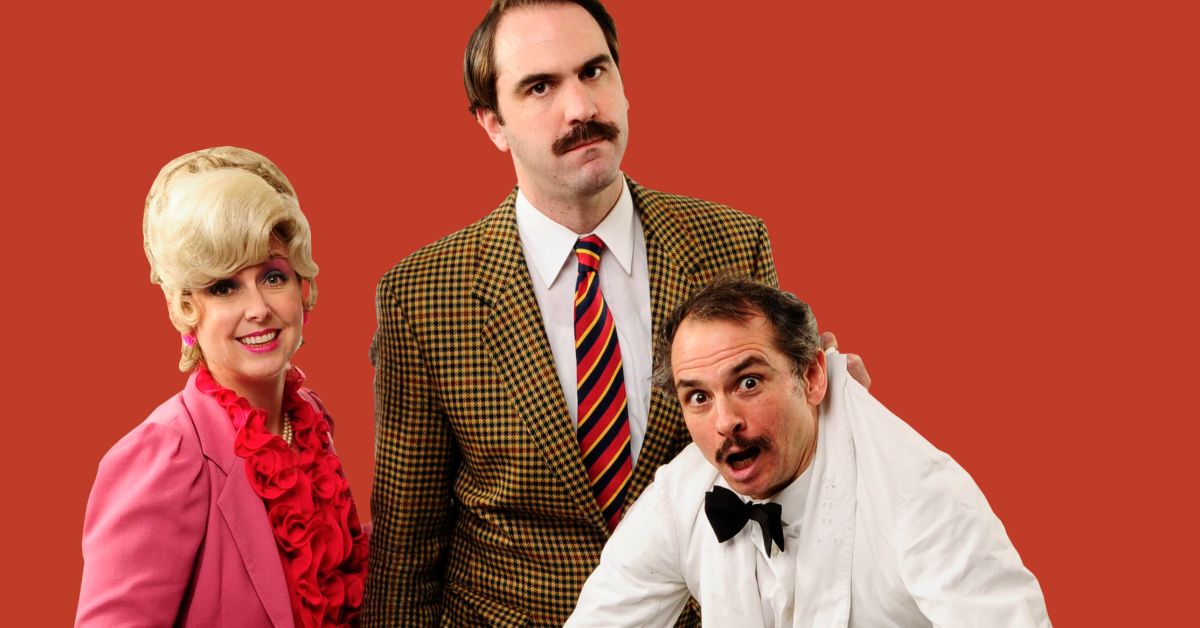 5th April - 10th April | 19:00 -
Faulty Towers: The Dining Experience
Róisín Dubh Comedy presents…
Having played over 500 sell out shows in Ireland (20 in Galway City alone) during the last ten years – Basil, Sybil and Manuel return with their feast of comic delights. Some familiar, some off the cuff but all with a "Faulty" seasoning and a guarantee to keep you laughing all the way to the dessert. Basil is manic, Sybil domineering, and Manuel, of course, Manuel. Everything that can go wrong, does, in some beautifully controlled chaos.
Is it dinner? Is it theatre?
It's both but it's so much more! This is organised chaos bundled into two hours of "fat-wobbling, gut-busting, face-aching laughter". Prepare yourself to be harangued by snobbish manic Basil, condescended to by his domineering wife Sybil and served by the hopeless, language challenged waiter Manuel. All your favourite scenes are recreated here while you enjoy a fine dining experience.
This is an internationally acclaimed show presented by Interactive Theatre Australia, with great food, exceptionally talented actors and you. Just don't mention the war!
Show times & Prices:
Tues 5th April – 7pm (€54)
Wed 6th April – 7pm (€54)
Fri 8th April – 7pm (€59)
Sat 9th April – 7pm (€59)
Sun 10th April – 12.30m (all ages show €54 for ages 13+/ €45 for kids under 12)
Please note: Price includes the show and a 3 course meal
Dinner is served at 7:30pm/1pm. please arrive at least 30 minutes before.
Event Date
5th April 2022 - 10th April 2022
Event Time
19:00 -
Event Category
Venue
The Galmont Hotel
Location
City Centre
Explore More Events in Galway...
Enjoy the best of Galway
This is Galway's newsletter gives you the inside scoop on everything happening in the city.