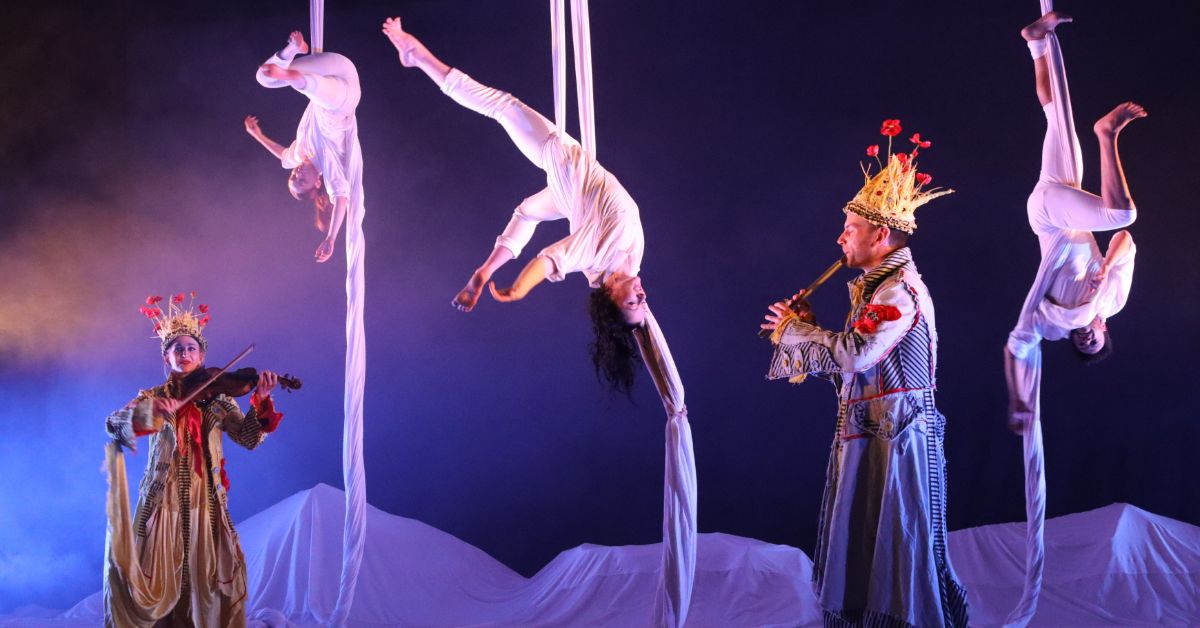 13th October - 22nd October | 10:00 -
Baboró International Festival For Children 2023
Baboró International Arts Festival for Children returns with an assembly of enthralling, hilarious and thought-provoking shows and exhibitions, brought to you by extraordinary artists and entertainers from Ireland and around the globe.
Get ready for an unforgettable journey into the world of creativity and imagination as the 27th annual Baboró Festival is set to take place over ten days this Autumn, from Friday 13th to Sunday 22nd of October. Baboró will unfold across various venues throughout Galway city and county, promising an exhilarating lineup of entertainment and engagement for families and individuals of all ages.
Expect a new show from Fidget Feet and Ceol Connected, two leading production companies currently operating in Ireland, creating high-quality and engaging work that has toured Ireland and internationally. Since 2011 Ceol Connected has produced shows, festivals, events, albums, and other art experiences for children that draw inspiration and intrigue from the world of traditional arts. Since 1998 Fidget Feet have created, established, and nurtured the aerial dance sector in Ireland while touring nationally and internationally with their work for young audiences. Festival favourites Fidget Feet have enthralled Baboró audiences previously with Strange Feathers, The Evles and the Shoemaker and Catch Me. These Irish companies will perform alongside world-class international theatre for older children by Australian company and festival favourites, Slingsby. Also from Australia, an engaging visual art exhibition will invite Galway families to be part of the exhibition in Galway Arts Centre.
This year's festival boasts an eclectic mix of performances, exhibitions and workshops that are sure to captivate and inspire attendees. Devoted to children and families, Baboró enables them to experience the transformative power of creative arts with an annual week-long schedule offering dance, music, visual arts, literature, creative workshops and loads more.
photo by Jym Daly
Event Date
13th October 2023 - 22nd October 2023
Event Time
10:00 -
Event Category
Venue
Various
Location
Galway City & County
Explore More Events in Galway...
Enjoy the best of Galway
This is Galway's newsletter gives you the inside scoop on everything happening in the city.