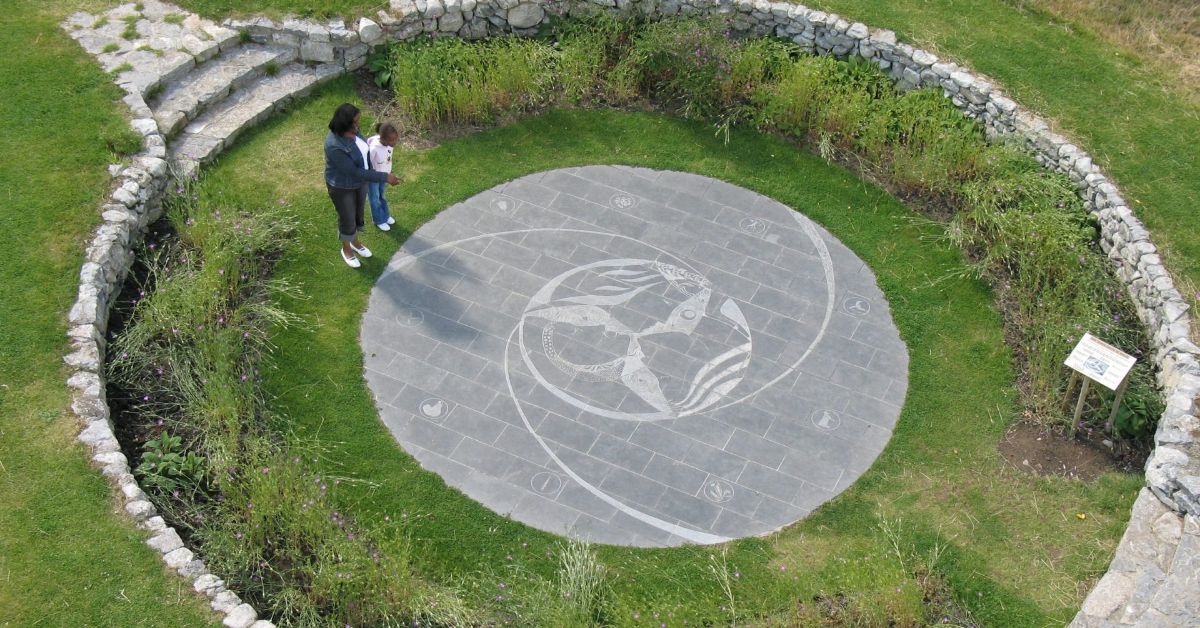 4th February - 5th February | 11:00 - 13:00
Celebrating Brigit and the coming of spring 2023 at Brigit's Garden
You are warmly invited to celebrate Brigit's Day, Lá Fhéile Bríde, the Celtic fire festival of Imbolc and the traditional start of spring in Ireland at Brigit's Garden.
Brigit as both goddess and saint still speaks to us today through her role as a healer and her deep connection to the land and nature. We will invoke the symbols of the Brigit's cross and the sacred fire, and reflect on the story of Brigit's cloak and our own connection to the natural world.
The weekend will include songs, stories, a guided meditation, making a collective Brigit's cross and sharing a live fire from Brigit's Garden. We aim to make it as interactive as possible, creating a sense of global community with the opportunity to meet others in breakout rooms.
Brigit's Cross-making and Brideog Workshop
Saturday 4th January at 2pm and 3pm
Two free workshops to celebrate Brigit and the coming of spring. Come and make a Brigit's cross or a Bridóg (Brigit doll) out of rushes to take home. The two workshops will be the same – choose whichever time suits you!
Forest Bathing Walk
Sunday 5th February 2023, 11-1pm
Celebrate the arrival of spring (Imbolc) with a Forest Bathing Walk at Brigit's Garden.
Imbolc, an ancient festival marking the beginning of spring and the start of the preparations for the sowing season. Imbolc means "in the belly" and is a time of pregnancy in sheep and marks the start of lambing season, snowdrops and daffodils peeping through the soil, catkins appearing on the Hazel tree and new life heralded by Goddess Brigit.
The festival of Brigit has a strong focus on fertility, health and good fortune. It is a time of growth, power and awakening. On the Forest Bathing Walk you can reflect on these themes. You will slow down and connect with the natural world and prepare our intentions for the year ahead.
Although very subtle, the days are getting longer and there is a return of sunlight. This enables the seeds to grow and bloom. What is growing deep within you, and what do you wish to see bloom this year?
Event Date
4th February 2023 - 5th February 2023
Event Time
11:00 - 13:00
Event Category
Venue
Brigit's Garden
Location
Roscahill
Explore More Events in Galway...
Enjoy the best of Galway
This is Galway's newsletter gives you the inside scoop on everything happening in the city.