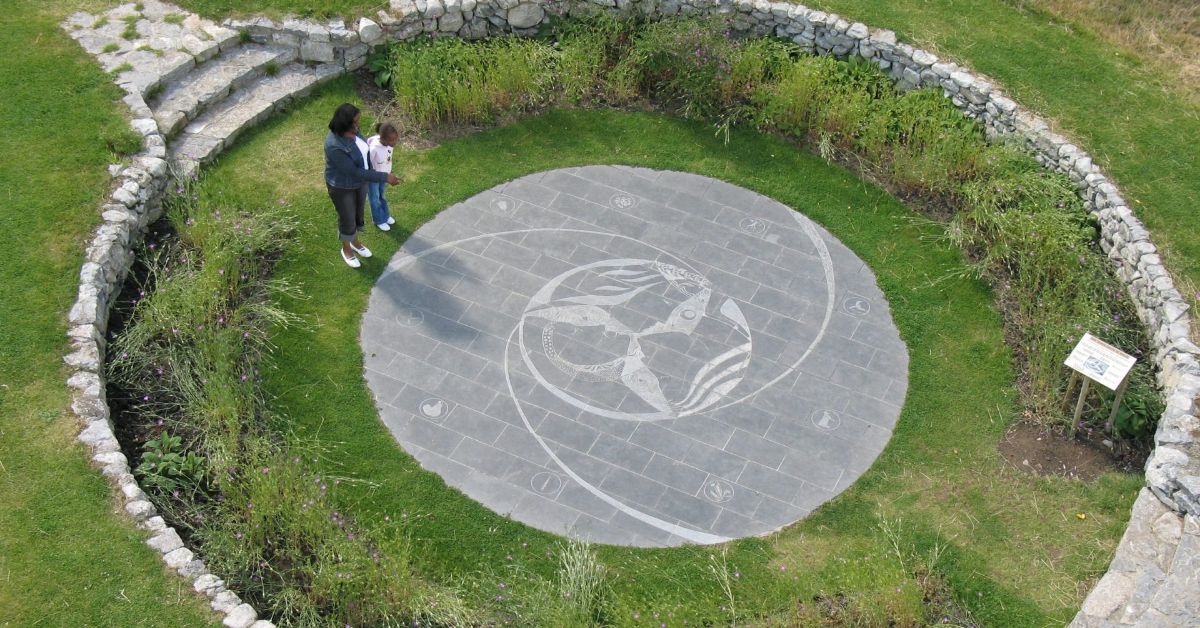 29th January - 6th February | 19:00 - 15:00
Celebrating Brigit and the coming of spring 2023 at Brigit's Garden
You are warmly invited to celebrate Brigit's Day, Lá Fhéile Bríde, the Celtic fire festival of Imbolc and the traditional start of spring in Ireland at Brigit's Garden.
Brigit as both goddess and saint still speaks to us today through her role as a healer and her deep connection to the land and nature. Brigit's Garden will invoke the symbols of the Brigit's cross and the sacred fire, and reflect on the story of Brigit's cloak and our own connection to the natural world.
They've got three amazing events planned to celebrate Brigit and the arrival of Imbolc/Spring 2023. For global friends they have a zoom event complete with a live fire from Brigit's Garden. For those closer to home we have an "in-person" event – a very special afternoon themed on  'holding the vision of a healed earth'. And on the bank holiday Monday – the first of its kind in Ireland – they are offering free workshops on how to make a Brigit's Cross/Brídeog.
Celebrating Brigit and Imbolc – by Zoom
Sunday 29th January 7-9pm (Irish time, UTC)
The evening will include stories of Brigit, the symbols of Brigit's Cross, Brigit's Cloak, and sacred fire, and their relevance to us today. They will share songs and a guided meditation as well as offering intentions and making a collective Brigit's cross. Weather permitting, it will finish with a live fire from Brigit's Garden. Brigit's Garden aim to make the event as interactive as possible, creating a sense of global community. After the main celebration ends at 9pm the Zoom room will be kept opened informally for sharing poems, stories and reflections around the fire.
All proceeds support Brigit's Garden as a resource for the community. Standard contribution €15; Supporting contribution €20; Concession rate €10. More info
Celebrating Brigit and Imbolc – in person
Sunday 5th February 2 – 5.30pm at Brigit's Garden
With the theme 'holding the vision of a healed earth' Brigit's Garden will explore the stories and symbols of Brigit, have an opportunity to make Brigit's crosses and Brídeog dolls and share some reflective time. They will also participate in Brigit traditions including calling in Brigit, passing through the Crios Bríd (Brigit's girdle), laying the Brat Bríde outside, and finishing with a fire (weather permitting). There will also be music and song, and a mid-afternoon break with tea/coffee and cakes (included). After the main event finishes at 5.30pm, people are welcome to stay and share songs, poems and stories around the fire.
Please book in advance. Standard contribution €35; Supporting contribution €40; Concession €25. Book here
Brigit's Cross-making and Brideog Workshop
Bank Holiday Monday 6th February, workshops at 2pm and 3pm
Two free workshops to celebrate Brigit and the coming of spring. Come and make a Brigit's cross or a Bridóg (Brigit doll) out of rushes to take home. The two workshops will be the same – choose whichever time suits you! No booking required.
Event Date
29th January 2023 - 6th February 2023
Event Time
19:00 - 15:00
Event Category
Venue
Brigit's Garden
Location
Roscahill
Explore More Events in Galway...
Enjoy the best of Galway
This is Galway's newsletter gives you the inside scoop on everything happening in the city.