The 8th Annual Croí Night Run, in aid of Croí, the heart and stroke charity, took place on Friday, October 7th, with a huge number of participants running and walking the promenade at nightfall, raising thousands!
Organisers were also impressed with high numbers taking part in the virtual event, across all counties, which was continued this year due to demand.
"Over 2000 people signed up this year, we are delighted to welcome everyone back to the beautiful promenade here in Galway after a 2 year gap due to restrictions. It's a special evening for everyone and the buzz and team spirit has been wonderful! The night run is one of our favourite events of the year and it's great to see all our Croí friends out running and walking in support of people living with heart disease," says Christine Flanagan, Croí's Director of Fundraising.
With special thanks to Croí's Night Run sponsor Irish Life Health and media partner, iRadio, 100% of the proceeds will go directly to supporting Croí services. This includes supporting Croí's significant programme of work, across prevention and support initiatives for patients and carers, including Heartlink West (a free community phone line) and the Croí Courtyard Apartments, free to families in need while their loved ones receive heart or stroke care.

Edel McDermott – Key Account Manager, Irish Life Health commented, "We are delighted to once again partner with Croi on this wonderful event as we are focused on helping people live healthier lives. We hope everyone really enjoyed getting out to run, walk or jog the 5k with friends, family or colleagues. A huge thank you to the 2,300 people who joined our MyLife challenge and tracked their walk or run. Thanks to their efforts, we are delighted to announce that together with MyLife, Irish Life Health are donating a further €5,000 to Croí."
Save the date for next year, Friday October 6th, 2023! For more information on Croí, please visit www.croi.ie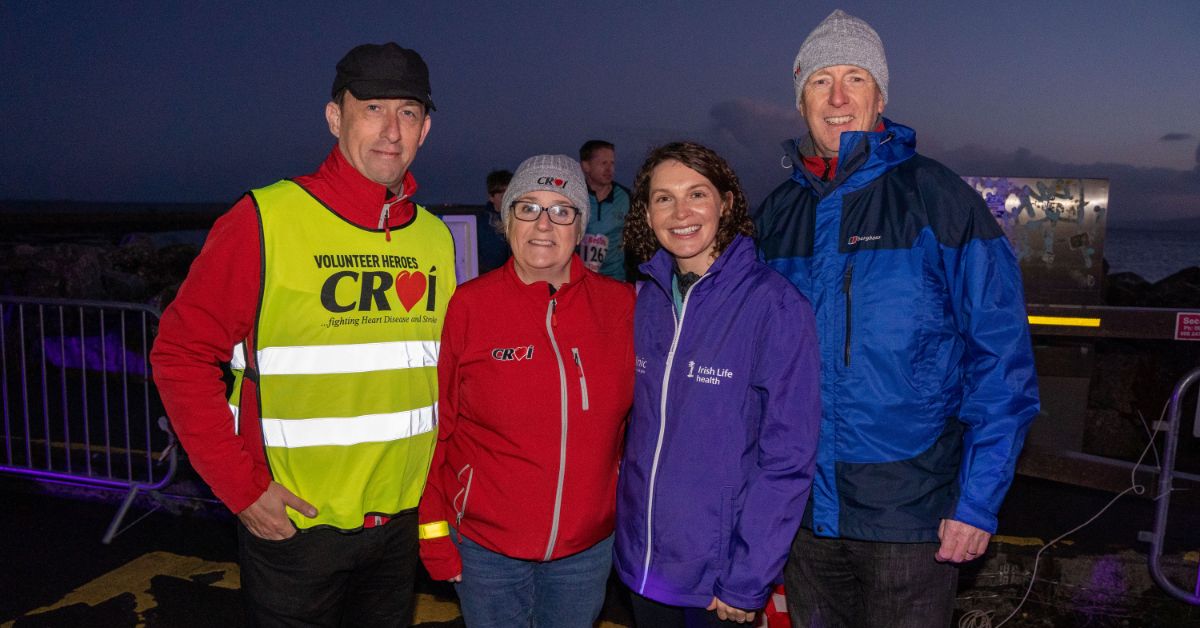 Photos by Boyd Challenger.
Published on Updated on