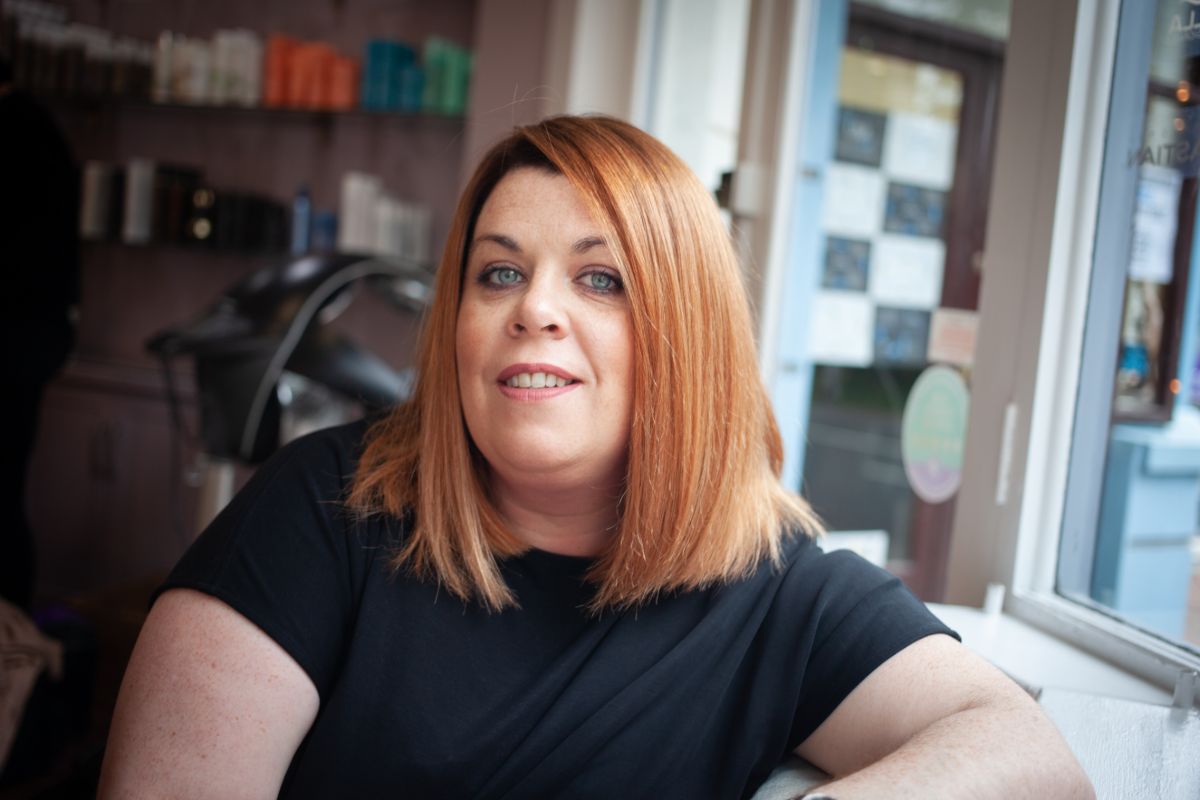 Comhrá: The Sarah Mason Story
COMHRÁ is a new series of chats with the people of Galway. Our city is full of creatives, makers and storytellers; our aim is to highlight some of those talented people.
"I was born with the craft in my hands."
Senior stylist, artist, educator, judge, business owner, mentor, multi-award winner, mother and wife; where do we begin? Sarah Mason has always been destined for a career in the limelight. From the tender age of six, she discovered her talent for braiding hair, and as word spread throughout the community, Sarah began to practise her hair skills at the local ballet and drama school. At sixteen years of age, the aspiring stylist made the decision to leave her schooling aside and focus on her new career venture. With full support from her parents, she began her apprenticeship in Zeba's Hair Salon. Passionate and eager to learn, after training, Sarah was offered a role in management in one of the busiest salons in Swords.
With a couple of years experience under her belt, she decided to explore a more hands-on role in David Murray of Chamelion. Motivated by her peers and driven by her own creativity, it wasn't long until Mason was crowned with her first national title as 'Irish Hairdresser of the Year 2008.' With many other accolades to her name, Sarah went from strength to strength in all aspects of her career.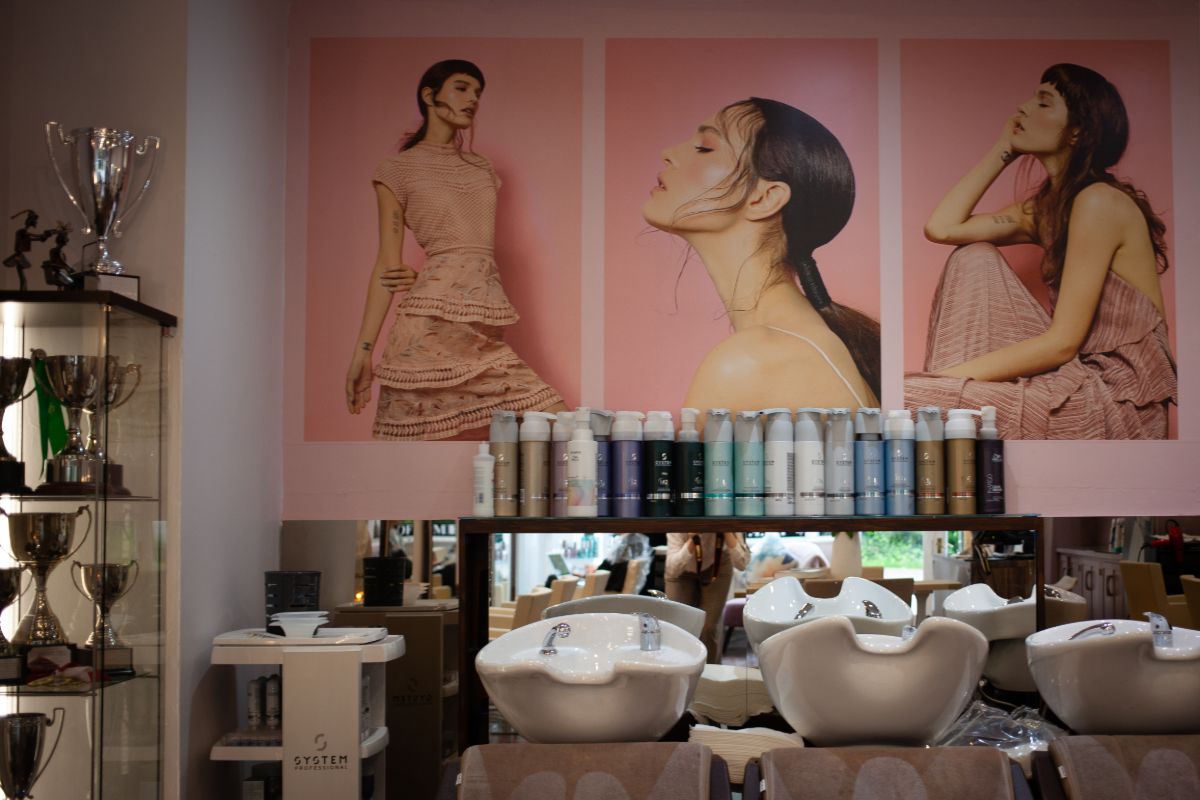 Entering into a new chapter in her life, Sarah and her husband, Shamus, made the move to Galway with their growing family in tow. Settling into her new home and surroundings, it wasn't long until her loyal client list started to grow, and so too did her ambitions. After years of hard work and dedication, in 2016, Sarah Mason Professional opened its doors. Her empire was born.
"Opening the salon was a dream come true, my whole career had been leading up to this point"
As word spread about the new salon in town, SMP quickly became a brand known for its excellent service and expertise. With such a loyal customer base and so many supportive friends, it was only a matter of time before business began to bloom. Inspired by her previous roles, Sarah curated a business that ran like clockwork, splitting her time between training, judging, mentoring and creating new collections. Although she loves the madness of all the national and international shows, her salon here in Galway will always be her number one.
"When someone sits down in that chair, they're in our care. We meet so many people from all walks of life, the stories are just incredible… some days we'll have the best craic with clients and other days, we're there to provide comfort at their most vulnerable times, we really become a part of our client's lives and we just love it. The connections run a lot deeper than just a colour and a cut."
As Dominique Wilkins once said "you're only as good as your team", and for Sarah Mason, this certainly rings true. Dedicated to her tribe, Sarah helps her team to expand their skills and grow their ambitions through education and training. With two decades of knowledge and expertise, Mason encourages her team to dream big and achieve their goals.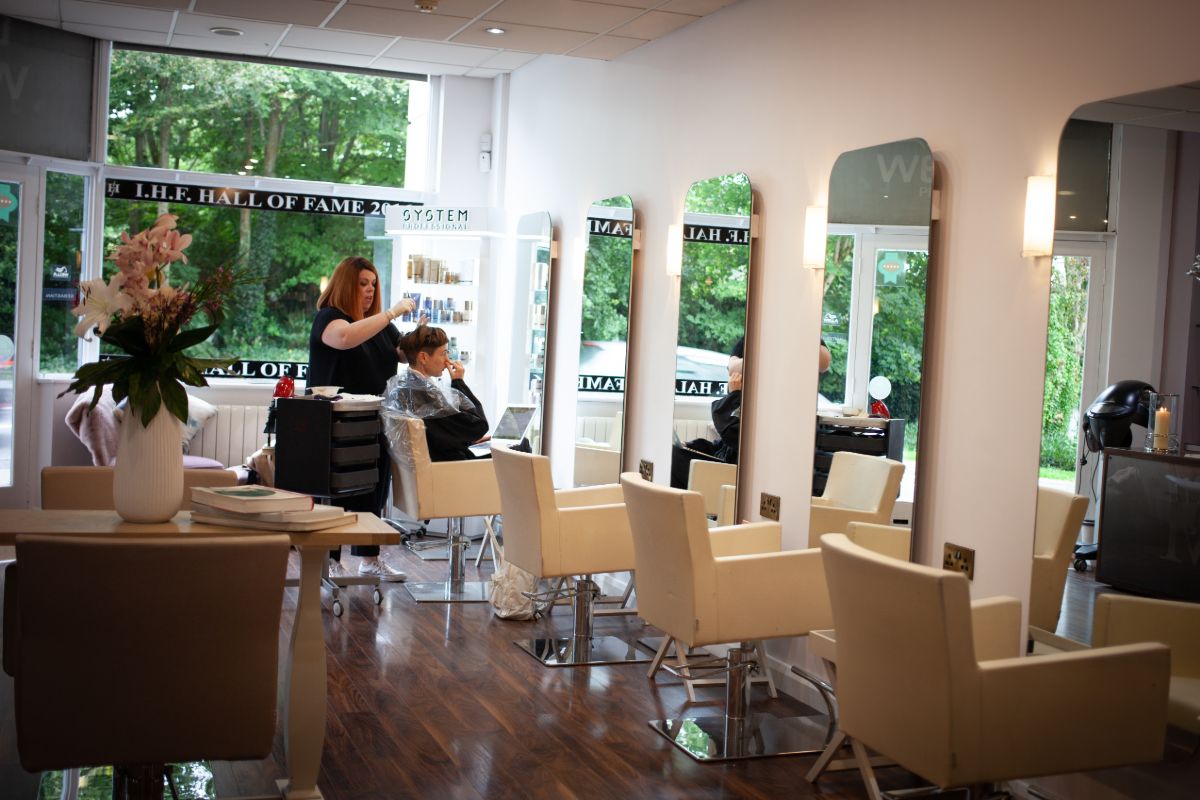 "We're surrounded by such talent here in the West, we really need to celebrate it. I'm always delighted when I hear of a local salon winning an award or seeing my own team at live competitions, it's all about support and encouragement. I couldn't be more proud of my team, they're achieving their dreams and I'm just delighted to be part of that."
So how does this superwoman keep it all together? From London Fashion Week to Wella Professional live events, it's no secret this lady thrives on her fast pace life, but by god, does she love it. Running on adrenaline, Mason runs an organised ship with the help of her supportive husband, Shamus, and salon team.
"I drive on adrenaline. I have a passion that needs to be fulfilled. The dream is to continue to work around the world and build my empire…I'm not ready to slow down just yet."
Flicking through any fashion magazine, you're sure to stumble upon a Sarah Mason creation. As an artist and educator, Sarah has highlighted the West of Ireland as a place for innovation and creativity. Over the past four years, the SMP team have won countless awards, competitions and yet, are always striving for more. We've no doubt the next four years and beyond will be just as exciting. Watch this space.