Perched along the famous Salthill promenade, the welcoming Brazilian restaurant Chef Laura Rosso's open door gives an insight into its cosy interiors and delicious offerings. For a taste of authentic Brazilian cuisine with the touch of an authentic Brazilian chef it has to be Chef Laura Rosso..
From the moment we stepped in the door, the warm aromas from the kitchen and chatter of friends from around the tables set the restaurant's atmosphere to utmost cosiness.
In order to learn a bit more about this gorgeous eatery we sat down with Owner Chef Laura and her husband and partner from the very beginning, Lucas.
Cooking has always been a passion of Laura's, Laura fondly recalled; "My grandmother, she always cooked. I learned so many things from her as she had these good hands for baking. When I was fourteen, I baked chocolate truffles at school because I wanted to make some money and I started from this." When Laura entered her first profession as an engineer, she never forgot her love of cooking, she went on to open a tapioca trolley on the beach and her life as a chef only grew from there.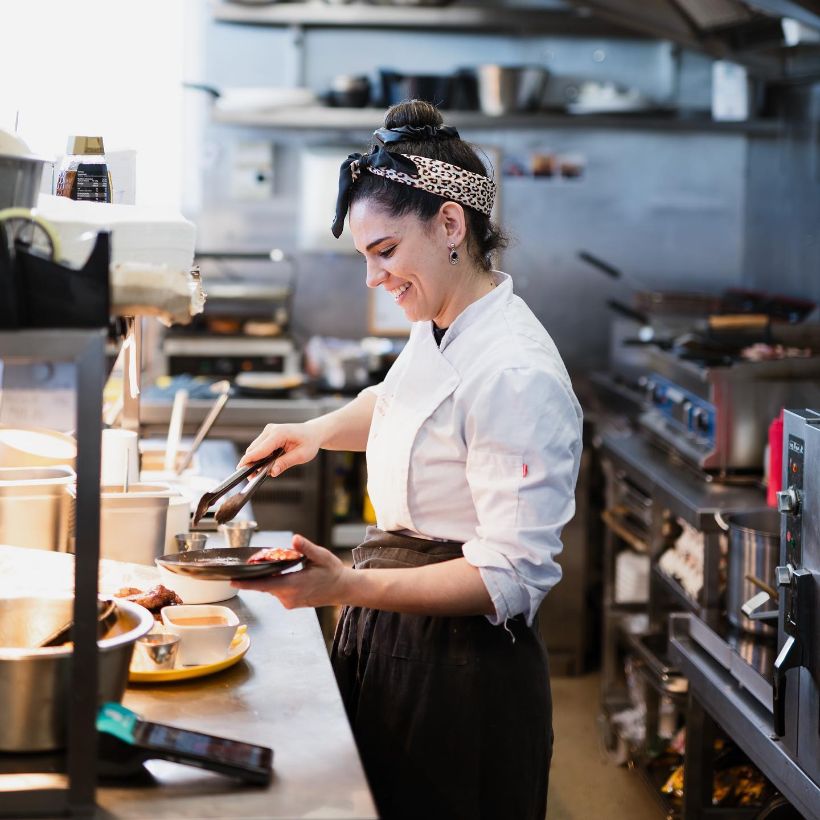 When Laura and Lucas moved to Australia, she found herself cooking for others every opportunity she got. It was here in Australia that Laura got her first taste of life as a professional chef. But Laura wasn't done there. Following this they moved to Italy where Lucas and Laura got their citizenships and continue to grow their knowledge in the kitchen. Never missing the chance to make delicious food for her family and friends, it was clear to Laura that cooking was meant for her. In 2019, the couple moved to Galway and Laura joined a course in GMIT to officially become a professional chef.
The company Chef Laura Rosso opened during the pandemic as a takeaway and thanks to the support of Galway's Brazilian community it quickly began to flourish into the business we know and love today. A year later they found the current Chef Laura Rosso location and began the necessary renovations to transform the space before officially opening at their Salthill restaurant with their special feijoada weekend on the 9th of October.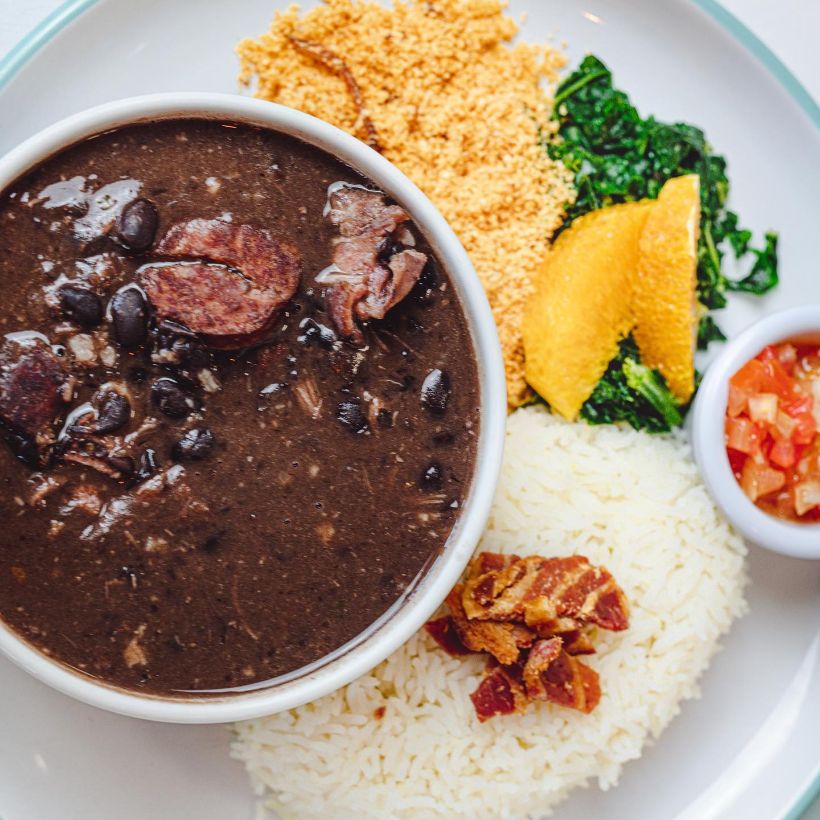 As word grew about the deliciousness of Chef Laura Rosso's cuisine, life at the restaurant has been nonstop. Laura commented; "We have a different taste than everyone. We use a lot of garlic and seasoning because we cook as we cook at home." Each of the dishes you'll find served at Chef Laura Rosso has been made with love as a professional chef Laura wanted to share the homely experience of cooking good food for her family with her customers. "I care about everything I put in the food", Laura explained.
For anyone who is new to Brazilian cuisine, Chef Laura recommends their Brazilian Lunch; "if I have something to recommend for someone who has never had Brazilian food it is the Brazilian lunch. That will give you the full experience of Brazil". The menu at Chef Laura Rosso is filled with delicious tastes and authentic Brazilian flavours, with a new menu on the way at the beginning of 2023, we can guarantee your taste buds are in for a treat no matter what you order off the menu.
Only a year following the opening at their Salthill location, Chef Laura and Lucas opened their sister business Pear Tree Café & Bistro at The Nest Boutique Hostel. If you're looking for a spot to sit and relax amongst the beautiful Salthill surroundings with a warm cup of specialty coffee and a fresh pastry, look no further.  For more information on Pear Tree Café & Bistro tap here.
Chef Laura Rosso is open seven days a week. 8am to 4pm on Monday to Fridays and 9am to 5pm on the weekends. The first weekend of every month Chef Laura and her team host their special feijoada weekend. Feijoada is a traditional slow cooked pork and black beans stew. Served with rice, vinaigrette, cassava flour, cabbage and pork cracklings. Vegan feijoadas are also available so don't miss out!
The restaurant will be closing for their winter break from the 17th of December to the 16th of January, be sure you mark the dates down in your calendar so you can plan your visit to this Brazilian restaurant asap. Stay up to date on the latest Chef Laura Rosso news by giving them a follow on their Facebook page and Instagram page.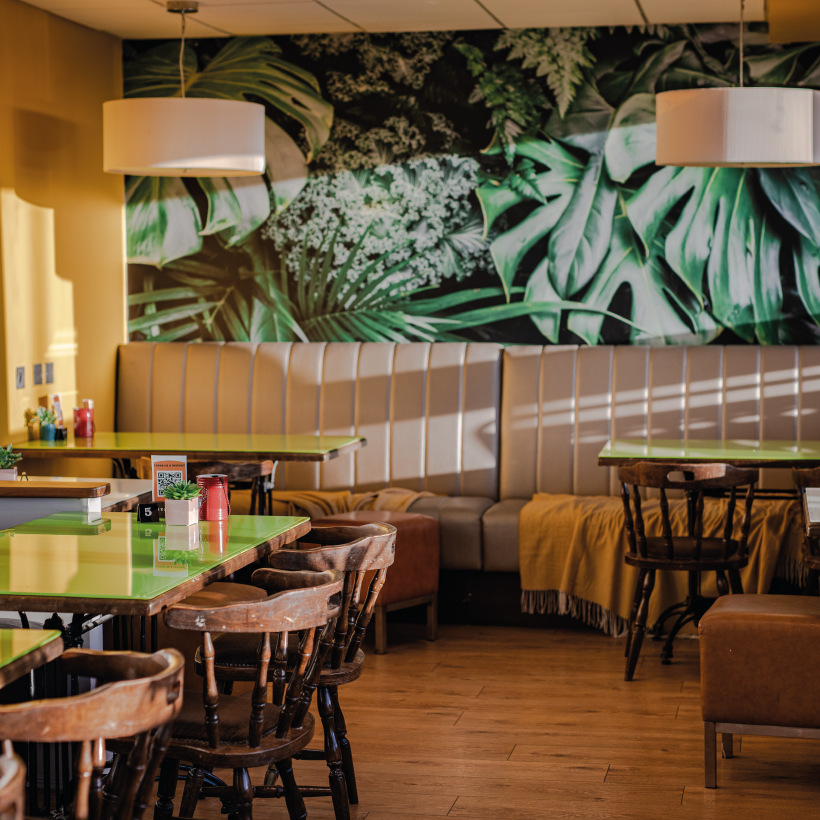 Published on Updated on