As iconic landmarks all over the city are lit up green in celebration of St. Patrick's Day, it's high time we held a proper celebration to mark the end of winter. Here's how to raise a glass or two to this annual national festival in Galway...

Fill the long weekend with exciting events, delicious food and drinks, sure look - don't you deserve it?
Lá Fhéile Pádraig sona daoibh!!!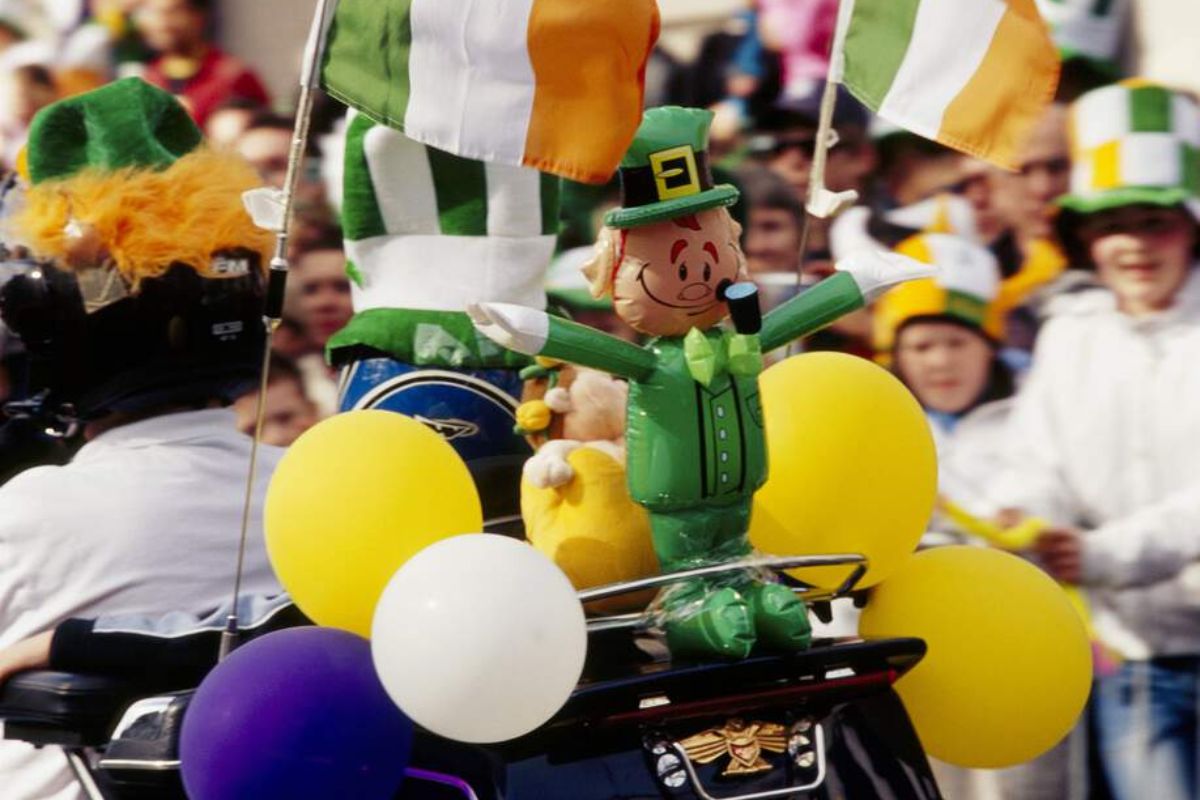 St. Patrick's Day Parades 
This year Galway city's St. Patrick's Day parade will bring together over 1,500 local participants as Macnas, Galway Community Circus, Get Rhythm and many others in a community carnival of colour, music and spectacle. The parade will begin at 11.30am on University Road before making its way through the city centre to Prospect Hill. In East Galway, Athenry's parade will follow the same route as previous years, beginning at 11.45am, the parade will showcase stunning displays by local groups. In Loughrea, the St. Patrick's Day parade kicks off at 1pm from Barracks St Car Park. It's going to be a colourful array of performances by local organisations following the theme of this year's parade is "Legends" "Loachra." For the Moycullen 2023 parade, 50+ members of the St. Patrick's Brass band from Galway will be leading the parade through the village with some fantastic music. A spectacle not to be missed!
Hole in the Wall Festival Party 
Taking the party to another level, Hole in the Wall in Woodquay, are going all out for Paddy's Day. Featuring live music all day, Irish Dancers, a Magician, Face Painting, green craft beers, and introducing a brand new Caravan Stage. Don't miss it. Tell your friends and get in early so you get the best seats in the house. Discover it all here.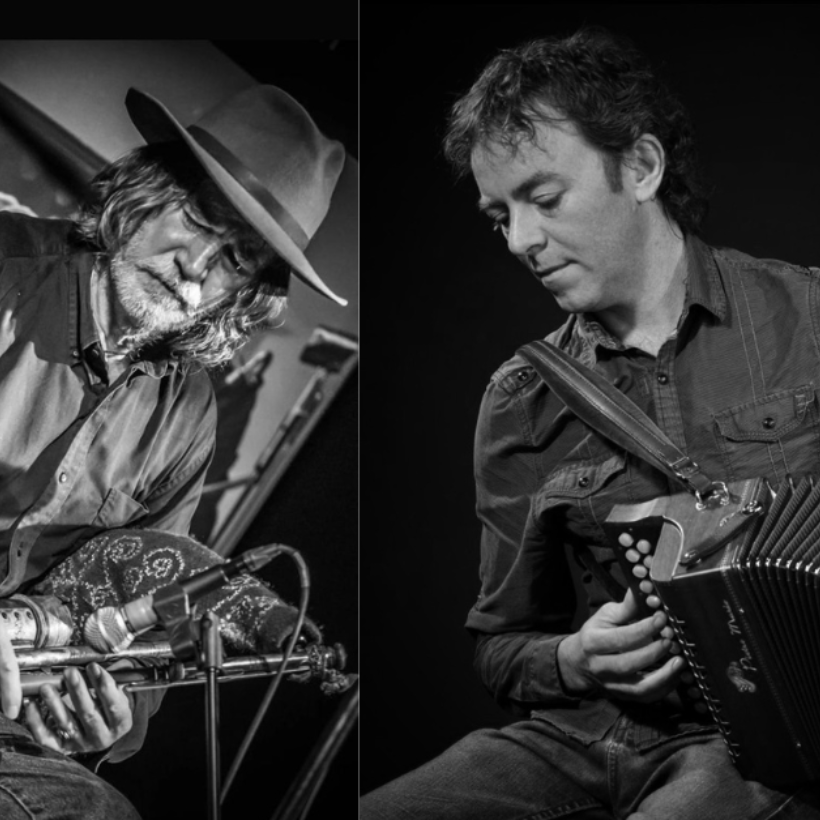 Féasta Ceoil an Spidéil '23 - Stiúideo Cuan : Paddy Keenan, Dermot Byrne & Alan Burke
There's nothing like celebrating Patrick's Day like experiencing a bit of traditional Irish music. On Friday and Saturday, as part of the Féasta Ceoil an Spidéil '23 at Stiúideo Cuan, Paddy Keenan, Dermot Byrne and Alan Burke will be performing together a range of phenomenal Irish music. For more information on these Irish talents and to get your tickets for either shows tap here. For a pre-show meal, pop across to the neighbouring Búilín Blasta and avail of their pre-concert offer of a mixed local Cheese & Charcuterie sharing plate with a select bottle of house wine for 2 people €45. More information here.
Check out the lineup for Paddy's Weekend at Quays Bar
The team over Quays Bar have an epic weekend lined up. On Thursday, begin your long weekend with the amazing All Folk'd Up. On the big day itself, live music performances start from 2pm until late, with performances by Billy and the Sundance Kids, Sum Craic, The Half Landing and Big Generator. There will also be Irish dancing live on stage. On Saturday visit the Quays to watch the match on the big screens in the Music Hall and stay on for incredible performances from The Mindbenders from 9.45pm. For more information on these events tap here.
Eye Cinema's 18th Birthday 
It's a big weekend for celebrations across the city as Eye Cinema mark their 18th birthday this Paddy's Day. For this milestone birthday they are offering €8 tickets all day on Friday (including the Luxury Screen) and on Saturday 18th they will be broadcasting live on the big screen the final Irish game of the Six Nations Ireland vs England at 5pm. Tickets for the event are free of charge. There is an amazing array of film screening over the long weekend so make sure you and your pals book in for a day at the movies and help the awesome team at Eye Cinema celebrate their big day. More here.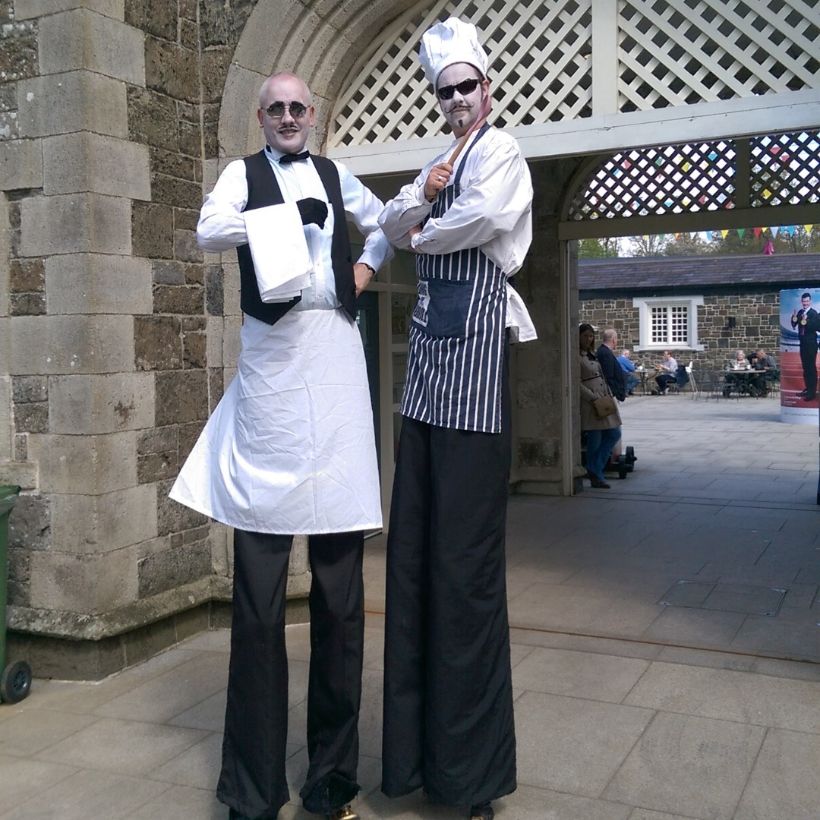 Family Fun all Weekend at Wildlands
Wildlands have a huge lineup of activities taking place from 9am to 7pm on Friday to Sunday. On Friday, they will be giving out spot prizes to guests dressed up for St Patrick's Day and on Saturday they have festive face painting from 11am-4pm and stilt walkers from 12pm-3pm. For more information and to book your next Wildlands adventure, tap here.
St. Patrick's Day celebrations with Ol' Times & more at Róisín Dubh 
Come and celebrate St. Patrick's Day with Róisín Dubh in Galway's Westend. On the day the party will be provided by Ol' Times and more… Hailing from Galway City, Ol' Times is a classic rock outfit that's on a mission to bring rock n roll back to the forefront of music. The band draws inspiration from legendary acts like Led Zeppelin, The Doors, and The Rolling Stones while putting their own spin on the genre to create a sound that's fresh and exciting. Their performance begins at 4pm so get your tickets here and prepare for a night of nonstop fun.
St. Patrick's Day Eve Party at Coyotes 
Warm up for all the craic of Paddy's Weekend on Thursday night at Coyotes. Music will be provided until the early hours by the amazing DJ and saxophone duo Cafolla and Engel. Free shots for the first 50 customers. Get your tickets here.

St. Patrick's Weekend's 3 Days of Free Music on Eyre Square
This St Patrick's Day will see the return of the Music Programme in Eyre Square. Three-days of free outdoor concerts will take place in the festival village from Friday to Sunday, featuring an array of local musicians and artists. Each day will begin with a youth band from the Music Generation Galway City programme. The full line up is as follows;
March 17th - Colm Seoighe & na hEasógaí, Drumadore, MacDara and BackWest.
March 18th –Telebox, The Rosecaps, Anna Mullarkey and Curley Organ & The Catharsis Collective.
March 19th - Livefeed from Music Generation, Tracy Bruen & Band and Moondance Jazz Band.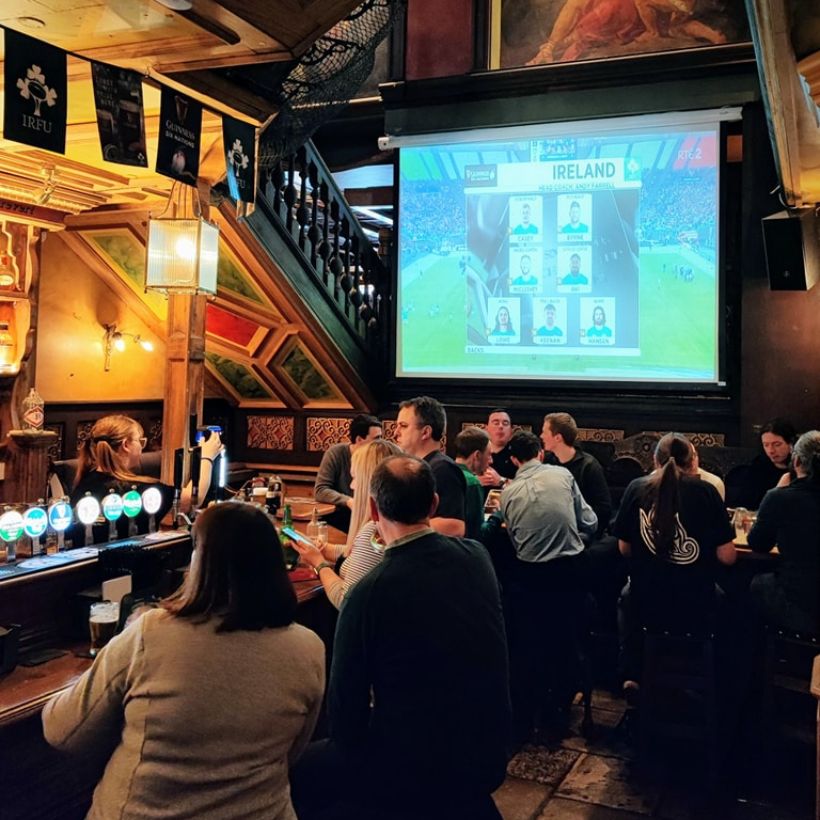 The Skeff's Party Plans 
In the perfect location for a bitta after parade banter, The Skeff on Eyre Square have a killer lineup planned for this St. Patrick's Day. Open from early, you can watch the parade passing from their outdoor Bulmer's Orchard. The live music will then kick off from 1pm until late to bring you a collection of local musicians and performers. On Saturday Come along in time to watch the 6 Nations as Ireland x England go head to head. You could get one of their Free Pint of Guinness Vouchers by splitting the G on the Guinness pint glass in one sip during the game. For more information on that, tap here.
The Lark in the clear Air at The Mick Lally Theatre
This Saturday March 18th, The Mick Lally Theatre presents a beautiful programme with Soprano Helen Hancock, pianist Annalisa Monticelli and clarinettist Berginald Rash. The programme will include Schubert's hugely popular "Shepherd on a Rock" for soprano, clarinet and piano at its centrepiece. The trio will also present Arnold Cooke's Songs of Innocence. To round off the evening there will be a selection of Irish airs in honour of St. Patrick. Get your tickets here.
Sean-Nós Dancing Workshop at Galway City Museum
How would you like to learn some sean-nós dancing? Closely associated with the Connemara Gaeltacht, sean-nós ('old style') is a relaxed form of traditional Irish dance that focuses on the individual style and expression of each dancer. Join award-winning sean-nós dancer and teacher Emma O'Sullivan for a fun introduction to the old-time steps that were once popular in the rambling houses of Connemara. No experience required. Places are limited so advance booking is advisable: email museum@galwaycity.ie or call (091) 532460.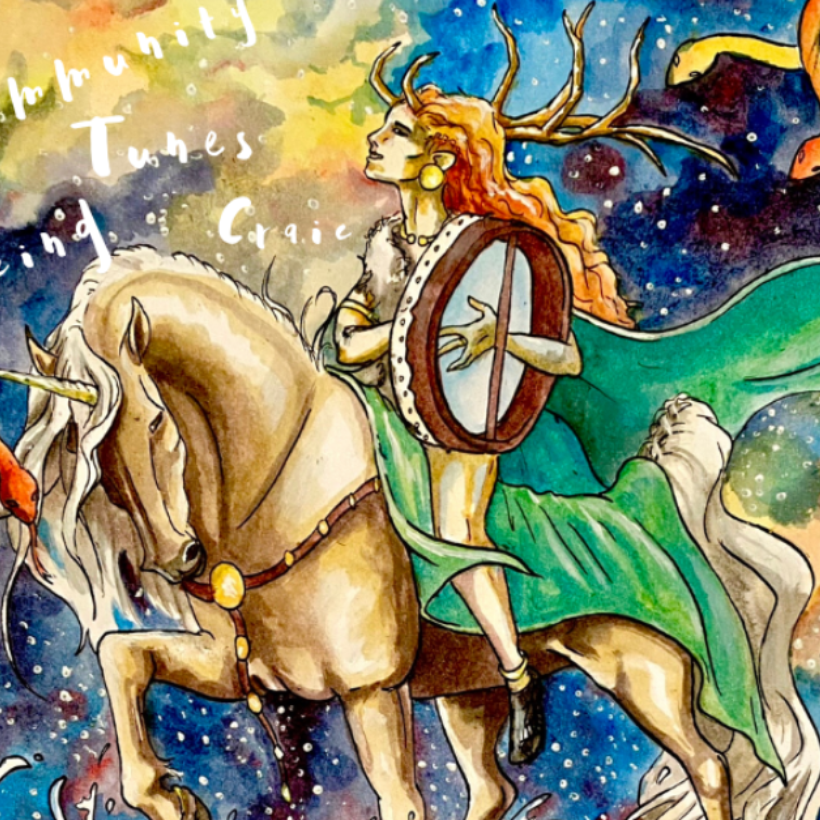 YAWLAG St. Paddy's Saints & Snakes All Day Party at Cookes Thatch Bar
Let the YAWLAG crew & friends take care of you this Paddy's day with an exciting lineup of amazing music, production & stage design. They have moved up a gear after five successful gigs, and the community is growing with the tunes oozing. Join them at Cooke's Thatch Bar from 4pm 'til late for an unforgettable experience. They have secured the reputable duo Malleus & Incus, along with resident DJs and special guests, including the local superhero Paddy Hogan, who has played alongside International heavy hitters such as KETTAMA, Sally C, DJ Haus, Lone, X CLUB & Krystal Klear. With two areas, they are excited to take you on an "All Day Journey". Get in early to show your support for Galway talent. Don't miss out on this opportunity to party with the YAWLAG crew & friends! Tickets available here.
Wishbone Disco Brunch 
Wrap up the St. Paddy's festivities by catching up with your pals over delicious food at Wishbone Galway. Brunch, Cocktails & Disco Tunes with DJ John Murphy. That's what we like to call a match made in heaven. Join Wishbone this Sunday 19th March from 12:30pm for a chance to win some fab prizes and enjoy their yummy food. More here.
Cinephile Paradiso presents… The look of the Irish 
In association with The Silent Cinema and Pálás Cinema, Cinephile Paradiso presents.. 'The Look of the Irish'. You are all invited to come along to watch the earliest representations of Ireland on screen. Drop in to the Silent Cinema on the 17th to watch the Kalem Film Company exhibition which will be screening all day – this includes a selection of the first Irish short films. If you miss them, catch them in Pálás Bar the next day! For more information and full schedule visit www.silentcinema.ie.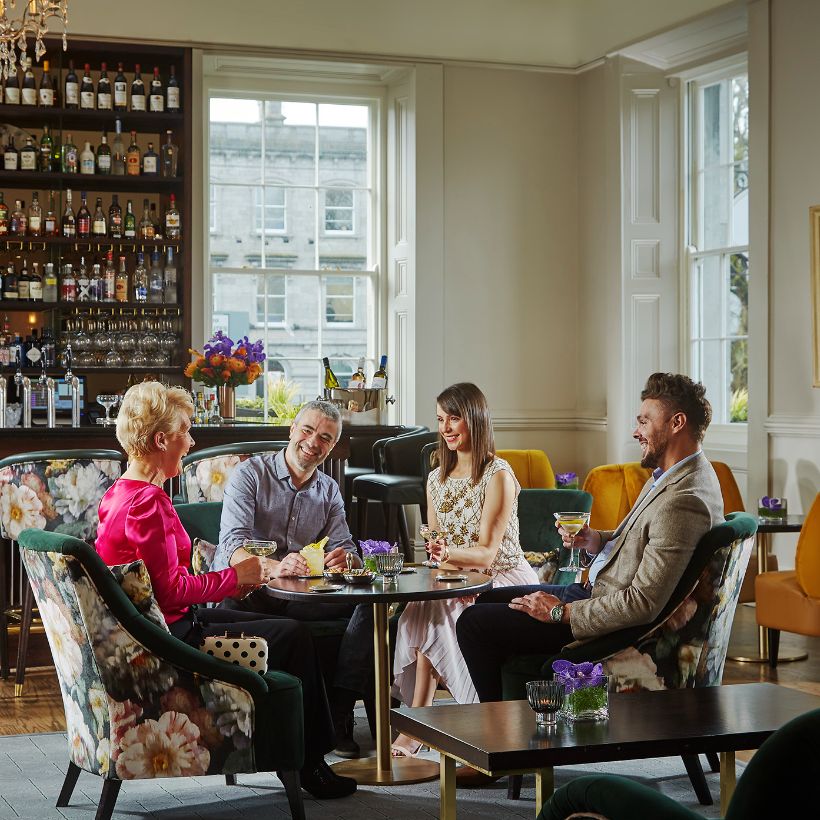 Final Reminder for Mother's Day!
Before you start all the partying, jot this down in the diary because Mother's Day is happening this Sunday 19th and if you forget it shure you know she'll never let it go (and she would be damn right not to!) From laundry loads to homemade meals, it's highly likely that your mammy has been keeping you fed and watered well into adulthood. Providing pearls of wisdom, words of warning and a good harsh dose of reality whenever it's needed - your mother's always got your back. Show her how much she means to you this year and spend this Mother's Day making new cherished memories with her. Find our Mother's Day gift guide right here and get her a lovely pressie.
Feature photo by Boyd Challenger 
Published on Updated on