We caught up with Niamh Regan to talk about her debut album, awards, social media and more. Read the interview here...
With beautiful vocals and lyrics, singer-songwriter Niamh Regan is no stranger to Galway's vast music scene. She has long been lauded as one of Ireland's most promising folk talents, and she proved just that with the release of her debut album Hemet which has since been nominated for an incredible award.
She's been captivating audiences for years and, at last, her highly anticipated debut album was released on August 10th. It was the long awaited arrival of her truly immense talent. Speaking about the release of her album Niamh said, "I was going for that sense of letting go of yourself, like when you realise you're not really that important, just a part of everything. I was going through that sense of feeling really low and not significant but then recognising that this is actually great. It's a great power to understand that you're just this small speck but you are important".
With all the mayhem of 2020 Niamh was faced with a mountain of worries when release day came for her album; "I was so ready to cap these songs and move on, I've been with them for so long and working on them for so long it just felt like I had to get them out despite the pandemic".
The first few days after her album's release were hectic; "I was just nervous because the social media thing was the only outlet we had so my head was glued to the phone the whole time. I didn't really enjoy that because if you were normally releasing it you would be working on getting your shows together and I hadn't any shows bar the one in The Black Gate that we live-streamed, which was great to work on but there was no 'I can't wait to go on tour' so that excitement was gone. It was weird. You get the buzz, the dopamine kick, when a few people like it or share it or say positive things but you feel very empty after it. It doesn't feel real, that's the whole social media catch isn't it?"
Not just a social media frenzy, the release of her debut album was met with glowing reviews and has been nominated for 'Album of the Year' at the RTÉ Folk Music Awards. "I'm very very happy to be nominated", explained Niamh. "I got a call asking would I play on the show because it being on the radio, it won't be on Vicar Street this year due to Covid and this was before they announced any of the nominations so I was just like 'Oh Class! I'll be on the show as a filler' and then like two days later I was nominated, I was so shocked. I was just really happy to be on the show not even being a participant in that sense".
"It's just really nice when you put so much work into something for it to be recognised, especially when I didn't think it would be in that way."
Her album has been played across the country on various radio studios and this December Niamh Regan takes part in Other Voices' 'Bringing It All Back Home', a five day digital festival. With a beautiful collection of Irish performers being live streamed for listeners to enjoy from home. Marking it the highlight of her year, Niamh had been applying to Other Voices since she was fifteen. "It was always one of those big milestones so it was just really really exciting to get that email. It's going to be all online but we're heading down to Dingle anyway and we'll have the full band to record and that'll be exciting because it'll be the first time we'll have the full band. They have the room and Covid regulations and everything so we can actually have more than two people on the stage so it's going to be very exciting".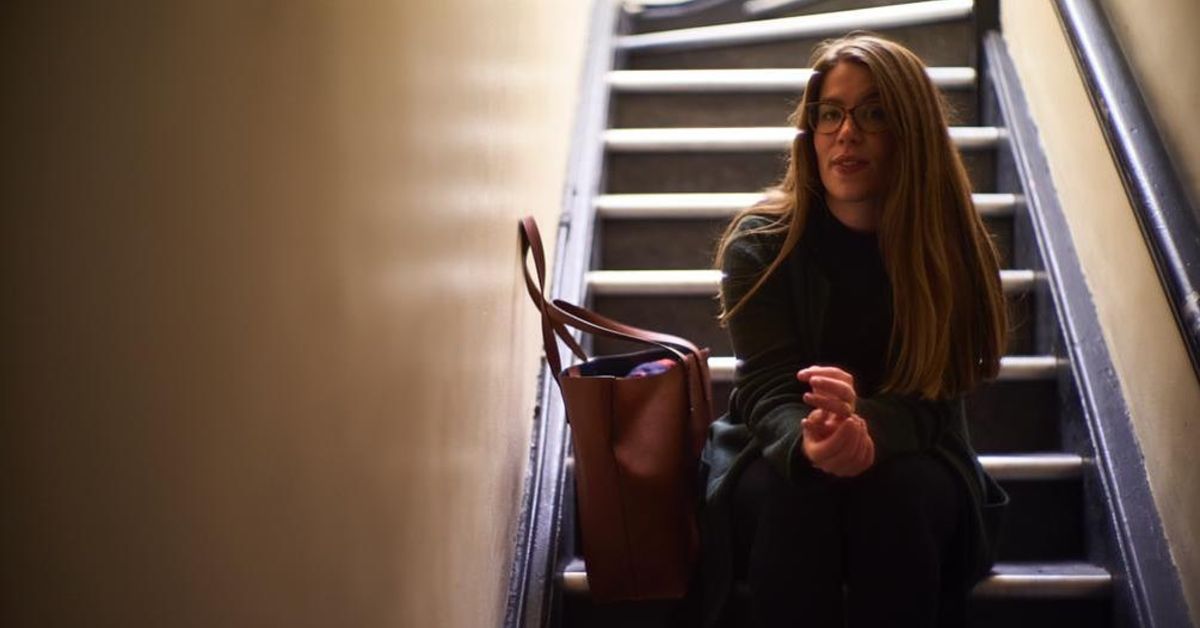 "I think it's nice that it will be captured online and stuff that we can actually capture that moment that we're playing for the first time not to a live audience but together live. It would be nice to have a good memory"
While she was releasing her album, Niamh was busy attending lectures and working on her placement. She is currently completing the Hibernia for Primary School teaching. Looking forward to next year she said: "I'm graduating in March, I still have to get through my final teaching placement. So my head will be down January and February getting that done and getting the thesis handed in. After that I hope to do as many gigs as possible". She continued, "I have quite a lot of livestreams in December booked after that I'm only going to try to do things on the weekend, in January and February. Then hopefully things will be a little bit better in March and gigs will be back to normal and they will be a vaccine or something happening that'll give us a little bit more leeway. Then hopefully we'll do the tour, whenever we get the nod that it is safe to do so we'll be doing it".
Check out Niamh's music for yourself on Bandcamp HERE and keep an eye on her Facebook page for the latest updates on her creative projects. The RTÉ Folk Music Award ceremony will be broadcast live at 8pm on RTÉ Radio on 1 on the 26th November.
Photos by Anders Nikita.