New release from Salthill native Karl MacDermott tells the tale of a sit-down nobody trying stand-up comedy and hits shelves this week. Find yourself a copy in Charlie Byrne's Bookshop or Dubray's on Shop Street.

Roddy Bodkin is forty-three. He has recently lost his job. His long-term girlfriend is tiring of him. He feels he is getting old and life is passing him by. Can things get any worse? Absolutely, because now he thinks he can become a successful stand-up comedian.
Set in Galway, 58% Cabbage chronicles the hapless adventures of a middle-aged everyman as he grapples with both a sense of loss and a loss of sense while attempting to pursue his comedy dreams. Calamity and hilarity accompany Roddy Bodkin on his odyssey through funerals, sex, friendship, part-time employment, memory, family and Ireland.
Serving as a re-examination of the writer's life through his alter ego, Roddy Bodkin, 58% Cabbage analyses the question; would things have been different if he had stayed in Galway, instead of opting for a life in the big smoke? You'll just have to pick up a copy to find out.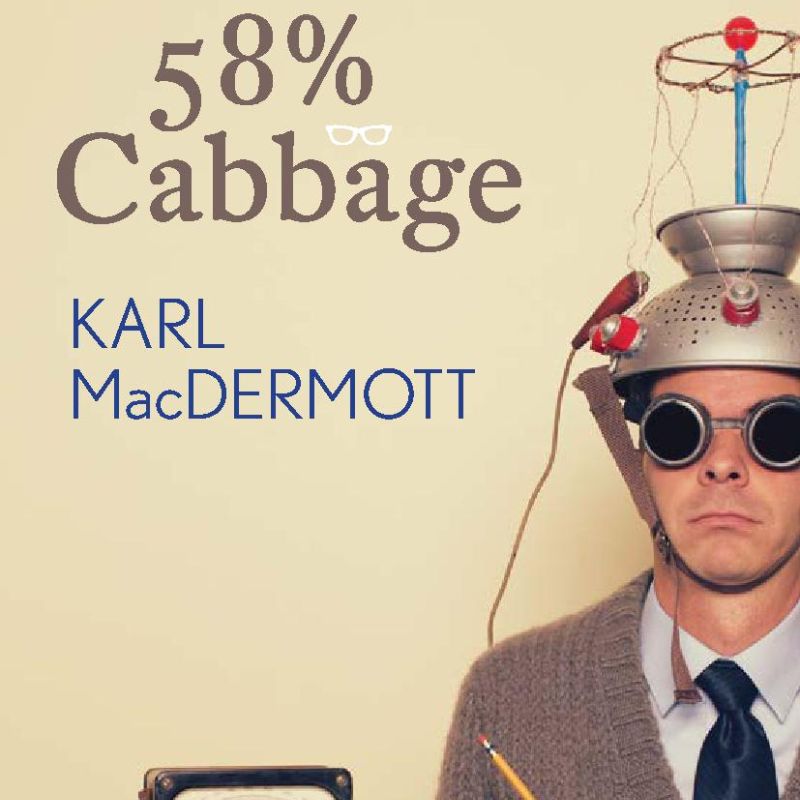 Published by London-based Black Spring Press Group, this is not Karl MacDermott's first foray into the world of writing. Having written both radio sit-coms and TV dramas for RTÉ and the BBC, as well as the well received short comic fiction book, Juggling with Turnips, he's got his fair share of experience.
Growing up in Galway informs much of the book, with plenty of familiar names and places appearing throughout. Equipped with a background in stand-up comedy - he helped co-found The Comedy Cellar at The International Bar in Dublin with Barry Murphy, Ardal O'Hanlon and Kevin Gildea in the '80s - this work of fiction is very much grounded in reality.
To find out more about Karl MacDermott, click HERE, or to buy your copy online, click HERE.
Published on Updated on