Galway really is booming with fabulous events each month! In order to give you the chance to attend the best festival and events, we have decided to put together a guide which highlights 10 of the best events taking place in the month ahead. Enjoy!

Please note; Below is just a snippet of everything Galway has to offer event-wise in the month ahead. If you would like a full and inclusive look at everything Galway has going on, please check out our website at; https://thisisgalway.ie/events/.
1.Galway Comedy Festival
24th-30th of October // Venues around Galway City
Galway is once again becoming Ireland's Comedy Capital, with the nation's biggest comedy festival taking over the city's pubs and theatres for seven nights of laughter, mischief & merriment. This year's festival is shaping up to be an absolute whopper, with this early announcement of a stellar array of solo shows from Jim Jefferies, Panti Bliss, Jimeoin, Omid Djalili, Rhys Darby, Reginald D Hunter, Mama Na Obrotach, Rich Hall, Serena Terry, Al Porter, Emma Doran, Enya Martin, Danny O'Brien, John Colleary and Elena Gabrielle, along with the return of a much-loved GCF favourite…Fawlty Towers: The Dining Experience. Check out the full lineup here and our festival top picks here.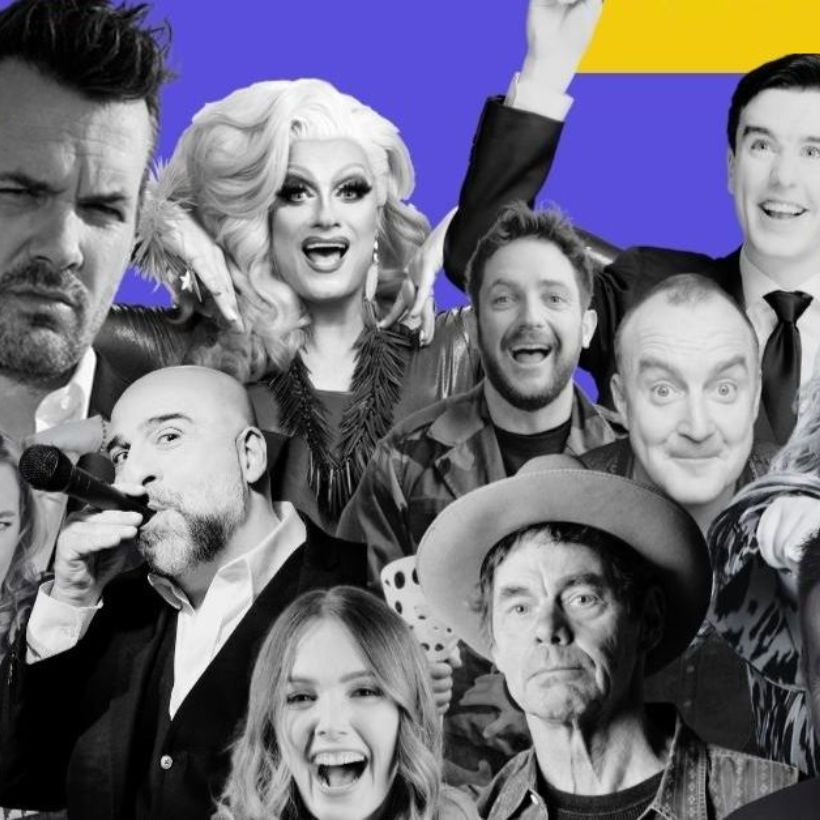 2.Baboró International Arts Festival for Children
13th-22nd of October // Venues around Galway City
The children's arts festival is returning to the City of Tribes with an assembly of enthralling, hilarious and thought-provoking shows and exhibitions, brought to you by extraordinary artists and entertainers from Ireland and around the globe. Get ready for an unforgettable journey into the world of creativity and imagination as Baboró unfolds across various venues throughout Galway city and county, promising an exhilarating lineup of entertainment and engagement for families and individuals of all ages. Check out the full programme here.
3.Macnas Parade
29th of October // Streets of Galway
After years without it, we are truly delighted to see that the world class Macnas parade is returning to the streets of Galway this Halloween Bank Holiday Sunday. With a new artistic director at the helm, James Riordan, this year's parade promises to bring a new myth to life. The title of this year's parade is 'Cnamha La Loba.' Cnamha, meaning bones in Irish, and the story of La Loba being derived from Slavic and South American folklore. Check our interview with James in our new This is Galway magazine online or in print now.
4.Josh Ritter & the Royal City Band
19th of October // Leisureland
Get ready for the performance of the month as Josh Ritter & the Royal City Band – performs the album 'Hello Starling' in Galway. Josh and band will celebrate the 20th anniversary of Josh's 2003 breakthrough record, 'Hello Starling', with a very limited European headline tour, playing the album in full (plus more music). Get your tickets here. Also, check our interview with Josh in our new This is Galway magazine online or in print now.
5.Mystery Food Tour with Galway Food Tours
26th of October // starting from McCambridge's
This year Galway Food Tours is celebrating Halloween in their own unique style with a mystery food tour throughout Galway City. The exact venues will be kept secret but will be in walking distance throughout the city centre and around the Westend area. At the four mystery venues, it will be a celebration of local foods and of course there will be plenty of tasty tipples to whet your appetite throughout the evening. Book your spot on the tour here.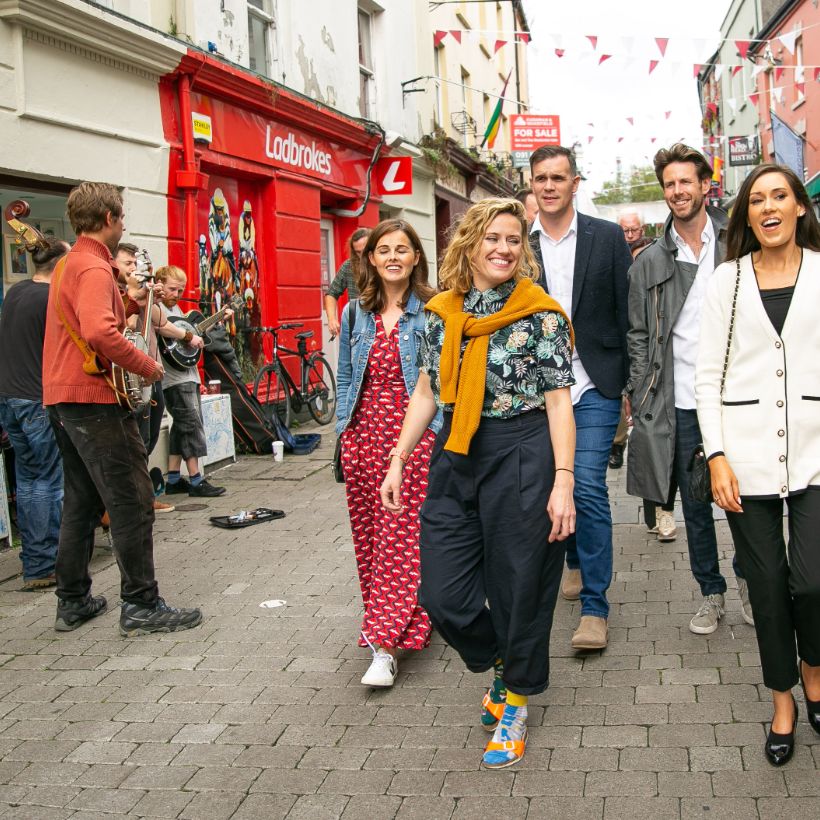 6.Róisín Stack: No woman is an island
4th-7th of October // Bank of Ireland Theatre
No Woman is an Island is a meditation on geographies of the Self. A play on the performance lecture, the wry fragmented text explores the worth and nature of 'doing' and who we are when finally left alone. Three years ago, a theatre maker (Róisín Stack) set out to investigate a woman's tireless pursuit of alone time. She presents her findings, veering between texts by great female thinkers, banal thoughts about crockery, and intimate vignettes from a marriage. Get your tickets here for its preview in Galway before it transfers to Dublin Theatre Festival. Get your tickets here.
7.Spectacular Connemara Photography Workshop
23rd-27th of October // Clifden Station House Hotel
Are you a photography enthusiast eager to enhance your skills and capture the mesmerising beauty of Ireland? Immerse yourself in the art of photography during this exclusive expedition, led by the esteemed professional landscape photographer Gareth McCormack. In this extraordinary photography course, you'll not only develop technical proficiency but also immerse yourself in the soul-stirring landscapes of Connemara. Join them for a 4 night workshop of photography, learning, and camaraderie in one of Ireland's most picturesque regions. Let your creativity soar and capture moments that will stay with you forever. To book your place on this course please tap here.
8.Pink Brunch
14th of October // Queen Street
Get your gal pals together for an afternoon filled with cocktails, DJ hits, and pink-tastic fashion. Taking place between 1pm-4pm, you will enjoy two expertly crafted pink (of course) cocktails made with the premium spirit Grey Goose, a delicious brunch dish sure to satisfy any cravings, a Grey Goose masterclass, and DJ hits from legendary John Murphy. Attendees are encouraged to wear pink to show their support for the charity - National Breast Cancer Research Institute. Get your tickets for the event here.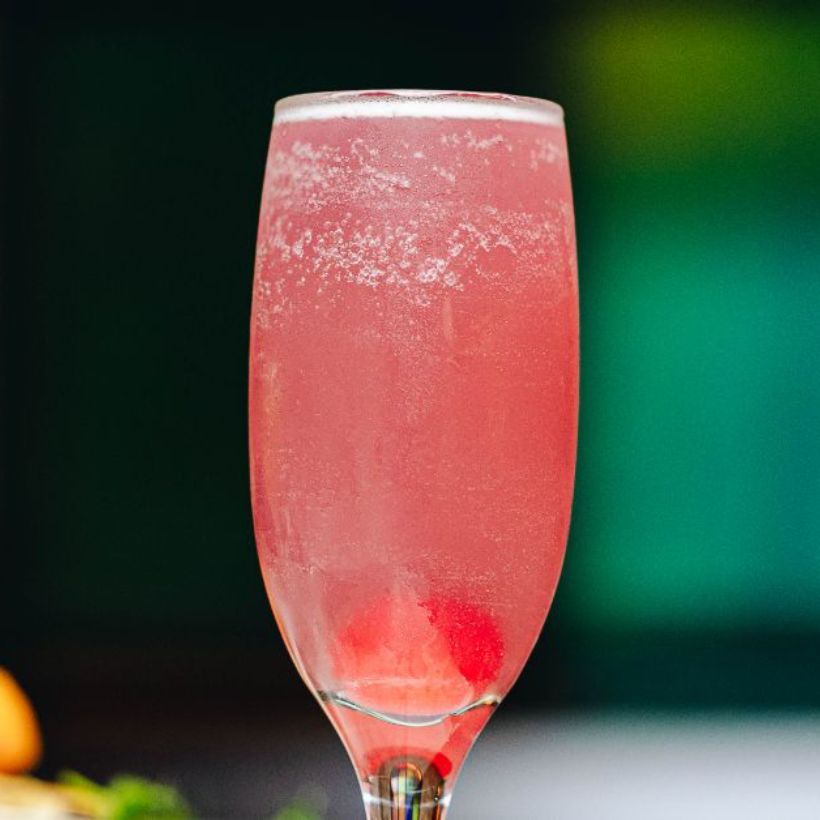 above: photo by Gabriela-Széplaki
9.Champagne and Sabrage Dinner
6th of October // The Twelve Hotel
In partnership with The Confrérie du Sabre d'Or, The Twelve are hosting a very special five-course tasting menu paired with Champagne in the award-winning West Restaurant. The evening will begin with a Champagne reception where Fergus O'Halloran, general manager and head sommelier at The Twelve and conferred Chevalier of the order, will sabre a magnum of Confrerie Premiere Cru Champagne as an appropriately celebratory start to the evening. At 7.30pm dinner will commence, offering the opportunity to taste the finest Champagne paired with a selection of standout dishes from West's menu. Members of The Confrérie du Sabre d'Or will be dressed in full regalia and guests are kindly asked to follow a black tie dress code. For more information and to get your tickets please tap here.
10.Jezahel
8th of October // Róisín Dubh
After selling out on their opening night performance at The Blue Note, Jezahel is returning for night number two at the Róisín Dubh. Jezahel is an original play 30 years in the making that would make Roger Corman turn in his grave…if he was dead. Come along on the night and discover if a band of ageing ravers stay up past their bedtime one more night to try and save the day?
Feature photo by Ciarán MacChoncarraige
Published on Updated on