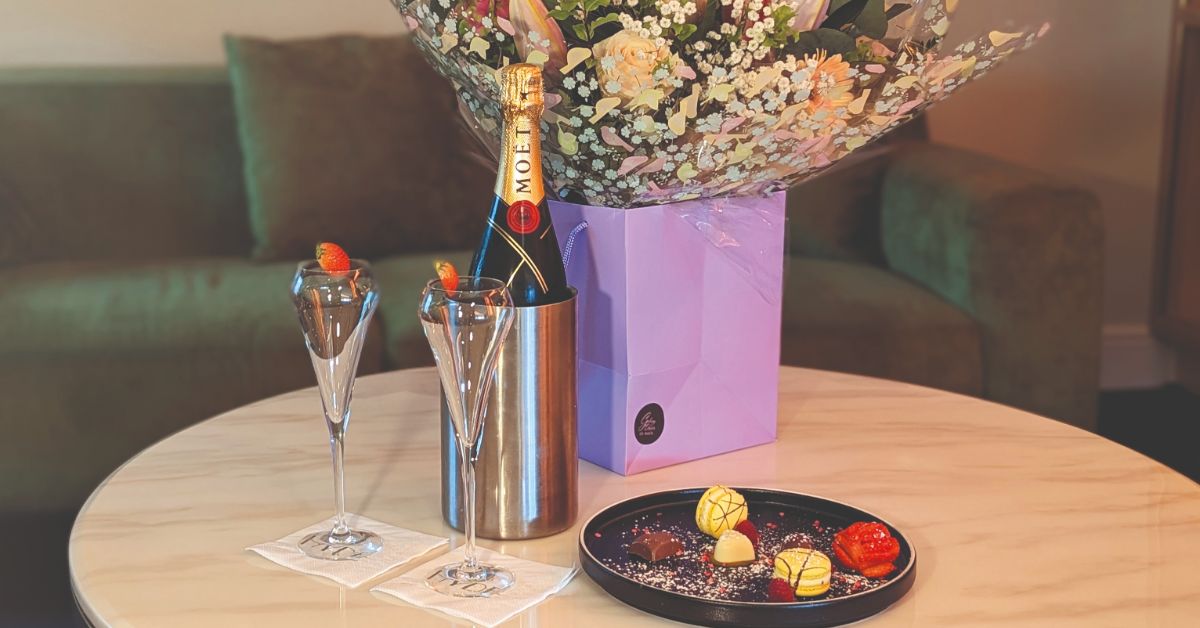 Embrace Your Inner Notions at HYDE Hotel
Have you ever wanted to just embrace your notions and go with the flow of an upscale breakaway? HYDE Hotel, located on Forster Street just off Eyre Square, invites you to elevate your next hotel stay with their 'Notions' offering.
You'll be able to treat your loved one to a romantic stay at the chic and stylish HYDE Hotel, meaning you'll be surrounded by Insta-friendly décor, eye-catching furnishings, and superbly refined boho-inspired design features.
More importantly, you'll be able to experience the deliciously fab cuisine – like authentic Irish seafood, Italian-style pizza, and light bites – served by culinary experts, Plus, you'll get to savour the craft cocktails made with panache by the hotel's talented mixologists – after all, who could say no to a Coco Margz?
HYDE Hotel's Notions offering includes a room upgrade, bottle of Champagne, a sweets plate, and a breathtakingly glamorous floral arrangement awaiting you in your upscale and magnificent hotel room.
The room you'll be staying in is the wow-inducing Deluxe Suite which features a Super-King bed, complimentary snack tray, plus all the enhancements you need to enjoy a truly relaxing stay – including bathrobe and slippers.
The Deluxe Suite also includes a private dining area, ideal for when you want to relax with room service – while a 50" television means you can snuggle up with your other half as you both enjoy your favourite Netflix show.
HYDE Hotel's Notions package is the ideal way to wow your partner as you whisk them away on a well-deserved stay in gorgeous Galway. You'll relax with a few glasses of bubbly, enjoy a dreamy night's sleep, and have the freedom to discover all the very best that Galway has to offer.
There's no time like the present, so make sure you check out HYDE's Notions package and give in to your luxury preferences.
Visit HYDE Hotel's website, email reservations@hydehotel.ie, or phone 091 564111 for more information.
Find more offers and packages in Galway
Enjoy the best of Galway
This is Galway's newsletter gives you the inside scoop on everything happening in the city.