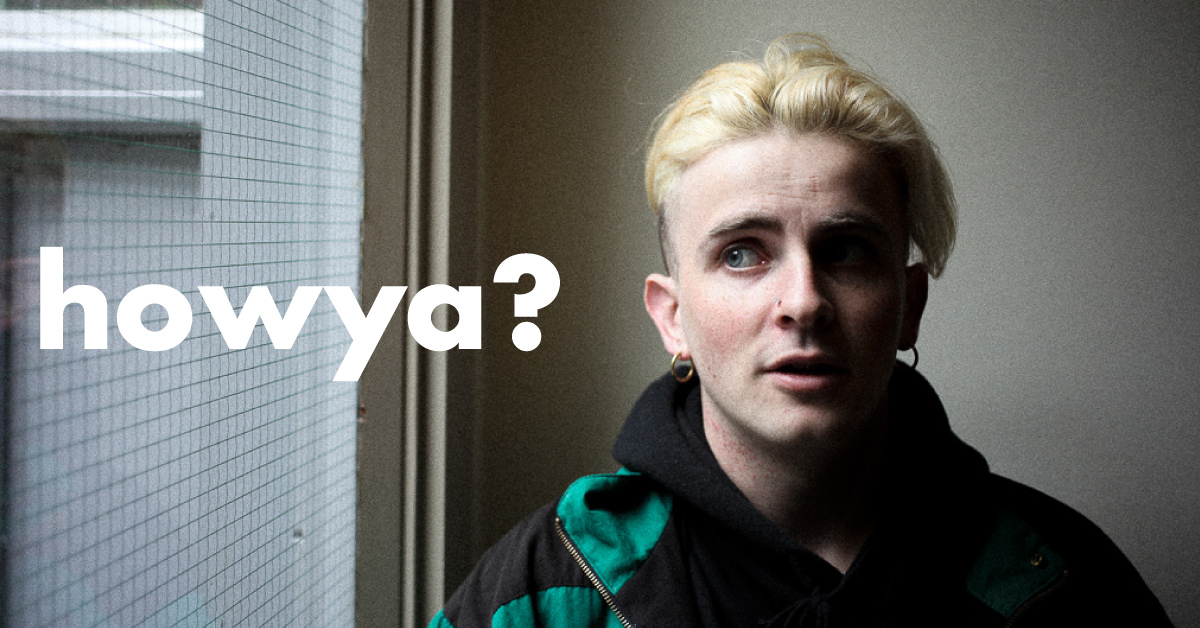 HOWYA? SHAMPAIN
We're having the chats with some familiar faces around town. This time up it's the lovely Cóilí Collins AKA Shampain.
Who are you and what do you do?
My name's Cóilí Collins and I DJ under the name Shampain, which is a little shout out to Galway lingo. I also work in Pleasure; the record shop/café and do a bit of writing for magazines in my (rare) spare time.
What's your favourite breakfast spot in town?
Cupán Tae near Sparch probably, it's not really intended for breakfast I don't think, but if I'm leaving the house for it, I'll usually want something intensely sweet, which their pancakes are. The tea is also very nice, as is the vibe inside.
Favourite spot for a drink in town?
McGuire's Daybreak is a good spot for a can of BPM. A stroll up the canal with it in hand after would do you no harm at all.
What's your favourite time of year in Galway?
It varies from year to year, but usually around December/January when it's cold but dry (that part being very important). You can wear nice jackets then and not have to change them every time you step outside. Also the canal is particularly serious during this period.
What's Galway's best-kept secret?
Me, but I'm not much of a secret anymore, so I'd probably have to say Rory O'Neill's abilities behind a camera. He's the next one up.
How would you describe your sound for anyone you isn't familiar with it?
I find it particularly hard to describe but I think that's my own brain trying to make me feel more important and unique than I really am. In a nutshell, I'd probably say it's like rave, techno and bass music wrapped up together, but you didn't have enough wrapping paper so there's an excess of masking tape used to make sure none of the loose ends are peeking out.
Who are your major musical influences?
The Prodigy, Mumdance, Tommy Holohan, Public Enemy, Mall Grab, Odd Future, Emeli Sande, Hodge, Skepta, Special Request and Slowthai.
Favourite place to be on a rainy day in Galway?
On the couch with my girlfriend watching very, very bad reality TV or YouTube.
What's your favourite part of your job?
In terms of DJing, it's probably just that buzz when you totally forget about everything going on outside of the booth and are just in this weird wormhole within your headphones. In the shop, it's definitely when someone's at the listening booth and I leave a couple of records beside what they've already got and they pick one of them up after.
What's been the greatest moment in your career so far?
Getting to guest on Mall Grab's Rinse FM show for sure as I listened to it almost every week since he was first on, but personally it was getting to play at Electric Picnic – obviously loads of people play at it, but more so the fact that myself, Evan (KETTAMA) and Tommy all got to play on the same day and all be on the same buzz together. It felt like the work we'd been doing (Which has obviously visibly paid off for them two already) was paying off, and that we'd started a little movement together in front of a huge crowd of people.
If you had the power to erase & abolish one musical genre, which one would you abolish for all eternity?
People probably think I'd say disco or disco edits, but that definitely has its deserved place in dance music obviously. At the moment, my gripe really lies with indie, not so much the music, but the translucent spot it holds amongst other genres. I think it's the most vanilla music ever and the only reason it derives any popularity is because it doesn't offend or provoke extreme reactions from anyone.
Dance music has such a bad name with older people and you can clearly see that because there isn't a single electronic event across the whole Galway 2020 programme, even though I sold Electric out myself and it's been packed to crowds of young people dancing to everything from house to techno every single week. The place is overrun with students that're going to Life Festival, Forbidden Fruit, Electric Picnic, Boxed Off, yet we're the European capital of culture showcasing classical music? Young people don't expect older people to go to see DJ Haus and Lone, but we're expected to want to listen to a modern rendition of Vivaldi's Four Seasons? That's probably a bit extreme, but they just sort of whitewash young people's interests by packing things like 2020, the Arts Festival and anything with a bit of funding full of 'cool' indie acts that're commercially hyped, but not really hyped at all by people on the streets.
Are there any upcoming music events in Galway you would recommend?
My club night, VSN, celebrates its 3rd birthday in Electric with a hero of mine, Special Request, headlining, plus myself on support! Inside room 2 (Factory) there'll be two of my fave DJs in the town at the moment in Fionn O'Higgins and Hannah Hession. It's also the first time we officially celebrated a birthday so hopefully I get to throw a cake at someone like Steve Aoki.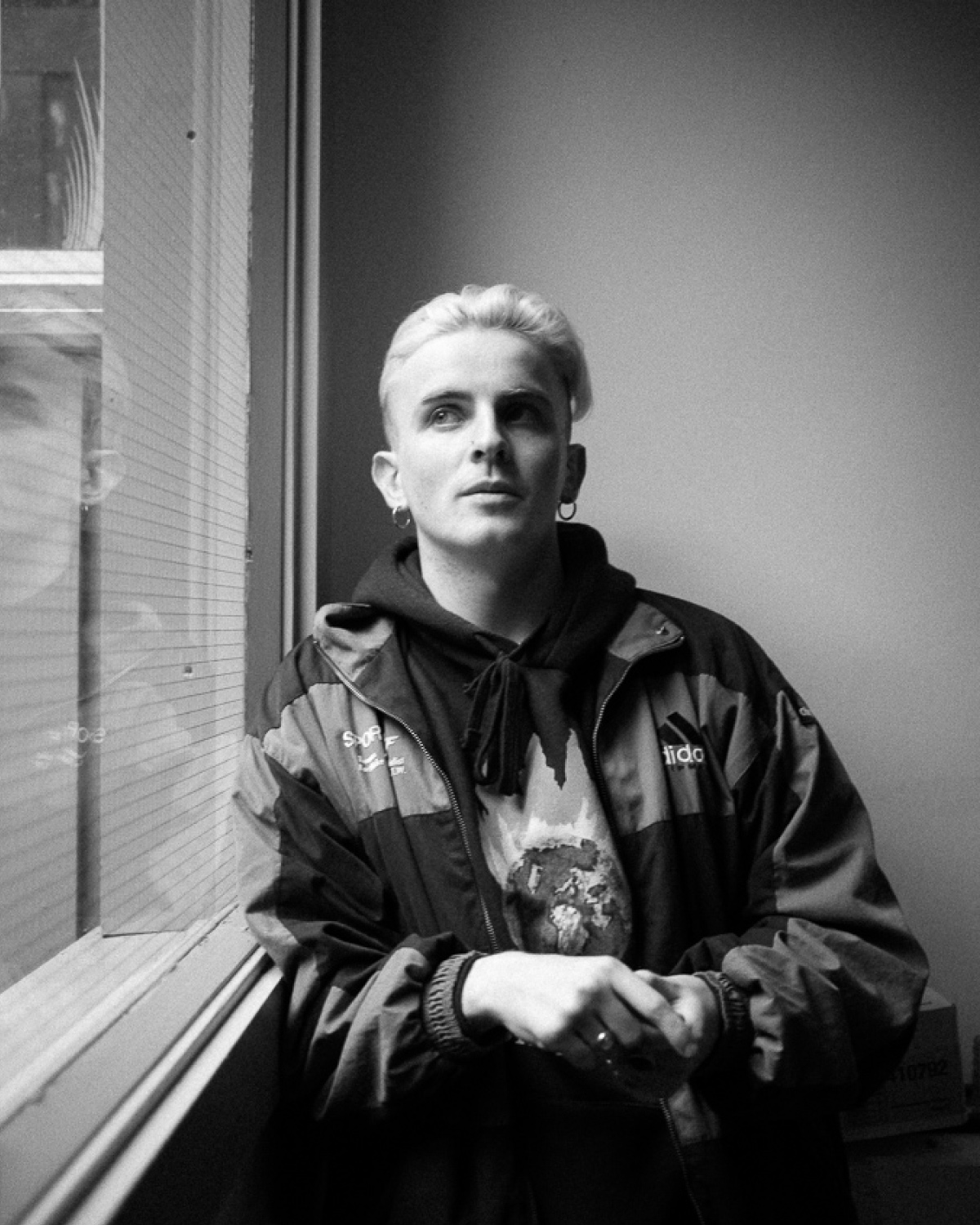 Photos by Lisa O'Brien