Real love, baby. That's what we're all about here at This is Galway. Time well spent is time well loved, so we put together a list of date ideas for you and your partner to check out in Galway.
Shed any current cynicism you might have and embrace the escapade of true love with this list of date inspiration in Galway.
Coffee and Chats
Whether it be a first date or a rendezvous of the well acquainted, a coffee date is a swell way to spend an afternoon with somebody. Galway has some of the cosiests and unique cafés, so there is no shortage of places to get to know someone over a delicious cup of coffee.
Coffeewerk + Press in the Latin Quarter is one of the most well known Galway coffee stops, and the seating upstairs in their cosy gallery is a great spot for coffee and a chat. Serving up specialty coffee, every cup is delicious!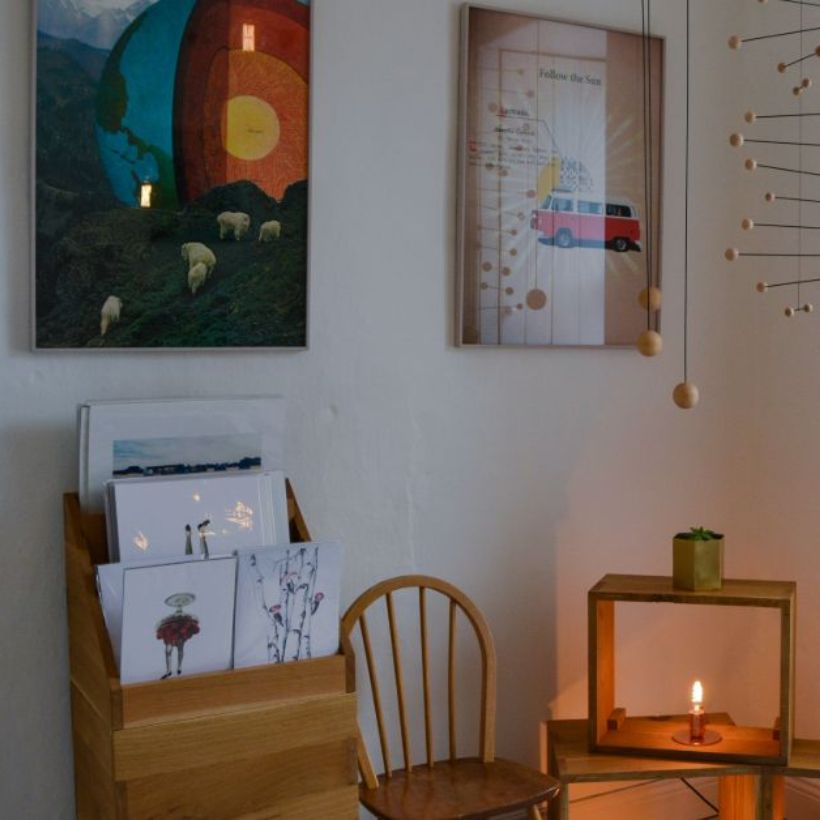 Kali Coffee Bar is a snug and welcoming little coffee bar located in Salthill. Serving up delicious silky drinks, this is a perfect place to pop into after a romantic stroll on the Prom. You can even share a coffee flight, a fantastic multi-beverage experience, with your special someone!
Urban Grind is another fabulous coffee shop that has an incredible atmosphere, and delicious brunch! Found in Galway's Westend, Urban Grind is a chic spot that's perfect for the first date, or the hundredth. Their covered patio seating in the back is a gorgeous backdrop for love!
If you're looking for even more suggestions on where to go, we have a curated list of the best cafes in Galway right here!
Dinner and Drinks 
Galway is home to an endless list of amazing bars and restaurants. No matter where you are in your voyage of love, there's a place with just the right mood, setting, and ambiance for a perfect night.
For Dinner… 
If you want to spend a candlelit evening in a subterranean Venetian escape, Il Vicolo is the place to go. This Italian restaurant is incredibly atmospheric and is complete with a delicious dinner and drinks menu. This is just the perfect balance of sultry and soothing.

Deli La Tasca is a delicious tapas restaurant located in Galway's Westend. Complete with candlelight, an abundance of Spanish wines, and shareable tapas boards, this is a cosy and intimate setting. You and your other half are sure to be feelin' the love here.

For a more casual but equally inviting setting, Seven Bar and Restaurant has you covered. With a delicious food menu, and fabulous cocktails, this is a top notch but friendly place to have dinner and drinks with someone you care about.
For Drinks…
The Skeff Bar is an institution of Galway! Found in Eyre Square this is a fabulous place to go for drinks with that special someone. With a stunning interior, delicious cocktails, and live music this is a welcoming and electric place to spend an evening.
The Blue Note is described as the 'beating heart of Galway's Bestend.' So it's only fitting you explore what your beating heart wants here! A night spent here is guaranteed to foster deep and meaningful connection with you and your partner (on the dancefloor or otherwise.) A spinning disco ball and tunes that can't be beat, The Blue Note is a place where you can let all the nerves go!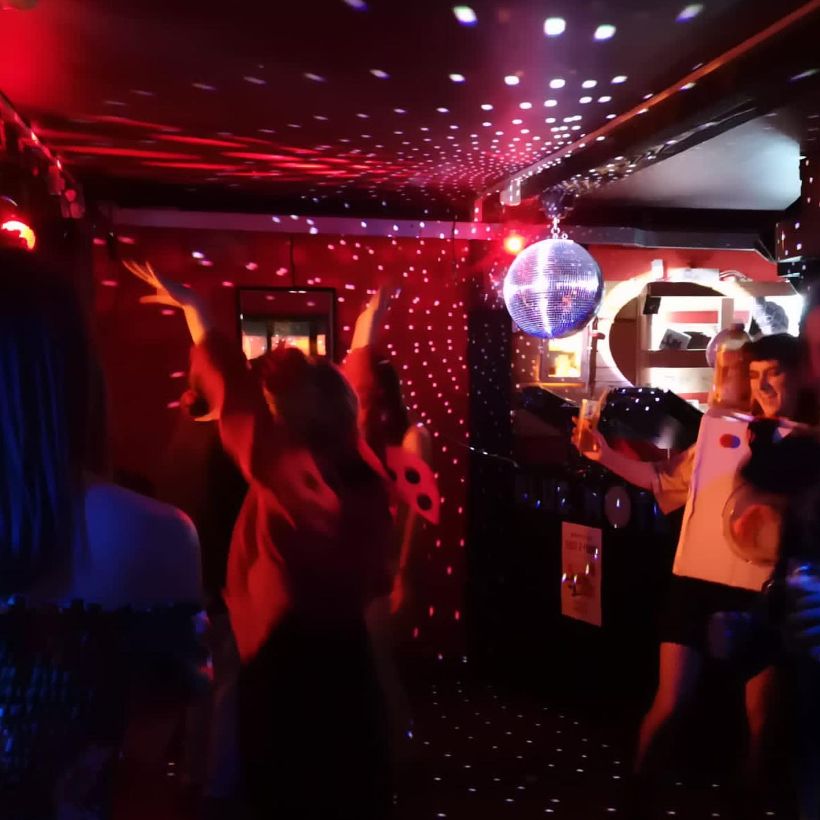 Bierhaus has an aura of authenticity, as well as a long list of international and local craft beers. The pub is also home to some seriously delicious cocktails. That seems to be a pretty good combination for date night! What more could you ask for? A contemporary classic, Beirhaus has an easy-going atmosphere that is perfect for a romantic evening in Galway.
An Evening at the Cinema
Lights, Camera, Love! Sometimes, a cosy movie date is all you need. Cuddle up to your loved one and watch a film on the big screen! There's always something good playing in Galway's cinemas!
Pálás Cinema is a unique retro escape with some seriously good films playing. Host to special screenings of classics, new releases, and independently shot local films, this is a perfect date night spot. The upstairs bar is also an amazing spot for you and your loved one. An evening at Pálás is an idyllic one, sure to spark up passion.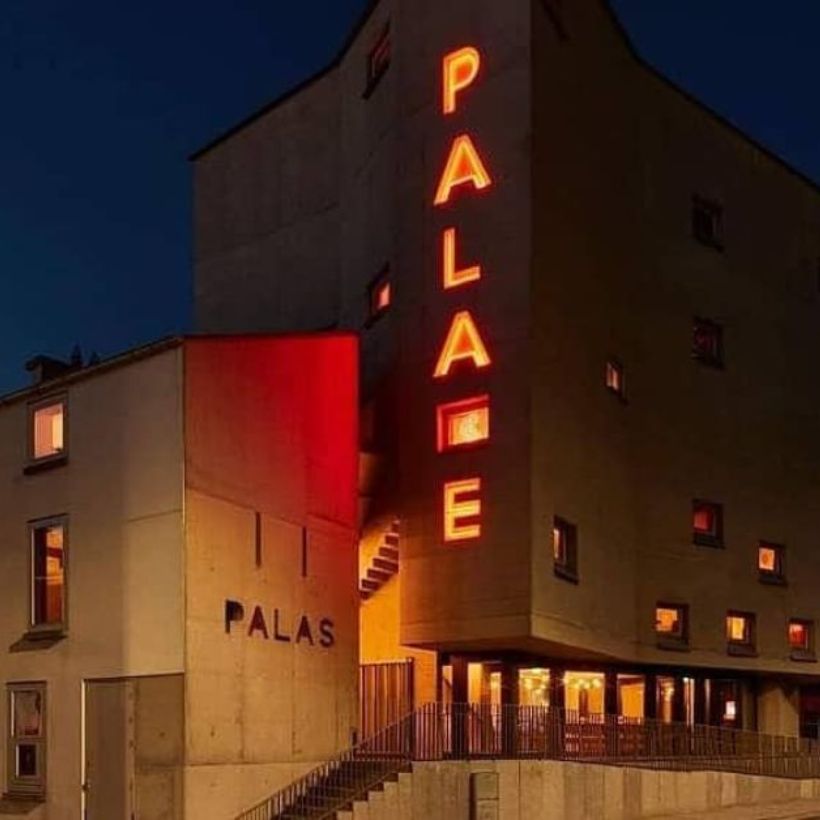 Eye Cinema in Wellpark has an amazing selection of films and screenings. A classic movie experience, made even better by the modern cinema! Cuddle up to your partner, and a large popcorn for two perhaps? Better yet, check out what's dubbed as 'The Ultimate Date Night' offer from The g Hotel and Eye Cinema. Treat yourselves to a delicious meal at The g, and then make your way over to Eye Cinema to see a film of your choice! To see more of this offer, follow this link here.
Published on Updated on