Creating a harmony of mind, body and soul, yoga provides the tools to achieve your goals. If you've been meaning to join a class, Yoga With Misha will make unrolling your mat and taking that first deep breath something to look forward to. Teaching her students in the physical practice while maintaining positive mindsets, Misha makes your well being a top priority.

"I practiced yoga all my life without even realising it was yoga. I was always really into sports, training and stretching... Working in the corporate world for over 10 years made me realise I would be a better yoga teacher in terms of helping others - this is in my nature, this is who I am. A year ago I decided to change my career path and become a yoga teacher."
A naturally charismatic person who always tries to make those around her feel their best, becoming a fully qualified yoga instructor was the perfect fit for Misha. Valuing diversity and the varying energies her students bring to each class, Misha tells us that her group is made up of anyone from students and teenagers to mothers and grandmothers. "These classes are designed for all fitness levels. Everyone is happy being there on their mat enjoying the breeze or the sunshine. These classes are for all ages, all genders, all shapes and sizes."
Taking place on the green by the Blackrock Diving Tower (weather permitting), practicing yoga in the great outdoors began back in the chilly month of November 2020, with each student tucked up in big puffer jackets! Spurred on by spectacular feedback and a high demand for more classes, Misha has returned with a schedule that ensures there's always room for anyone who wants to give it a try.
Running each Saturday and Sunday and costing just €12 for an hour-long session, you can join the ranks at Blackrock Diving Tower. Just bring your own yoga mat, bottle of water and change for coffee if you fancy a chat. Some students will go for a dip in the ocean after the class, so maybe bring your swimming suit, just in case.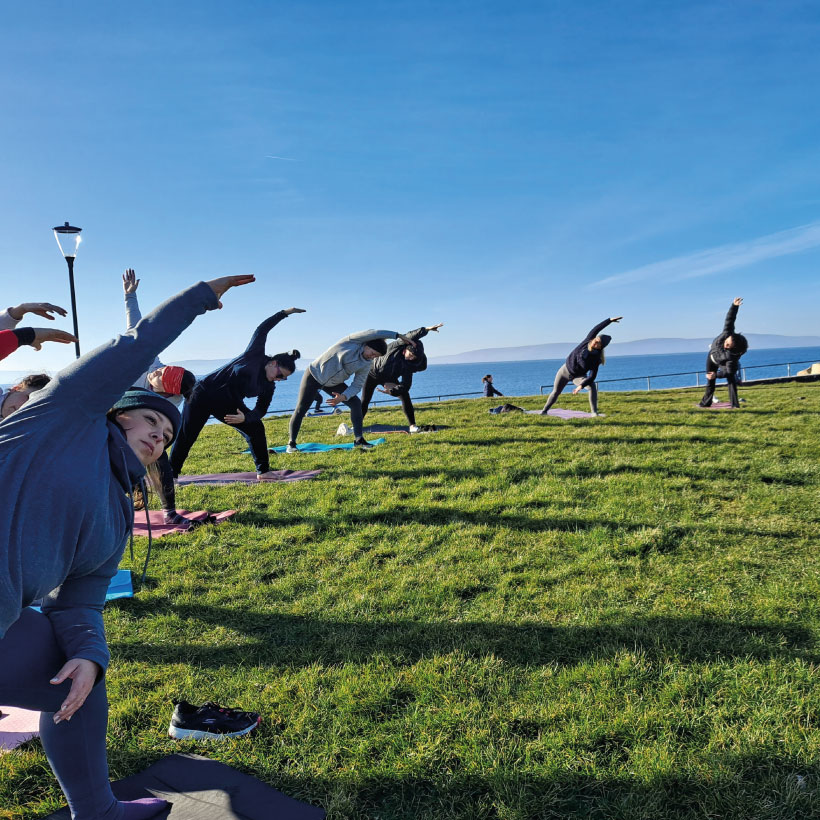 Always willing to hang back after class for a dip in the sea or a chat over coffee, Misha will be there to help you with every element of your fitness or mindfulness journey. Trained in plant-based nutrition, you can get some sound advice on clean eating, water intake and supplementation, while also equipping you with an understanding of how to build muscle and focus on mental wellness throughout your practice.
"Yoga, for me, is a lifestyle. Everything from stretching to good nutrition and, more than anything, being kind. To others, to yourself and to your body. A big part of what I want to do is inspire people to find the best version of themselves. At the end of class I always encourage everyone to say out loud or in their heads, well done. Well done to myself. Well done for joining this amazing group!"


Misha set up her new yoga studio at the start of 2022 where she holds a number of different types of yoga. Vinyasa Flow is perfect for people who love their fitness. Gentle Bliss Yoga is simply a hatha yoga practice that is perfect for all  levels, shapes and ages – beginners are welcome. Yoga and Relaxation is a slow flow vinyasa for strength and flexibility, finished with lovely relaxation. Pregnancy Yoga is designed to support mothers-to-be on their individual pregnancy journeys, from 2nd trimester all the way to birth. Find out more about each of these studio classes on her website.
Book your next session of Yoga with Misha here. If you are interested in joining - whether you're an experienced yogi or brand new to the practice - make sure you check out Yoga with Misha on Facebook and Instagram for regular updates.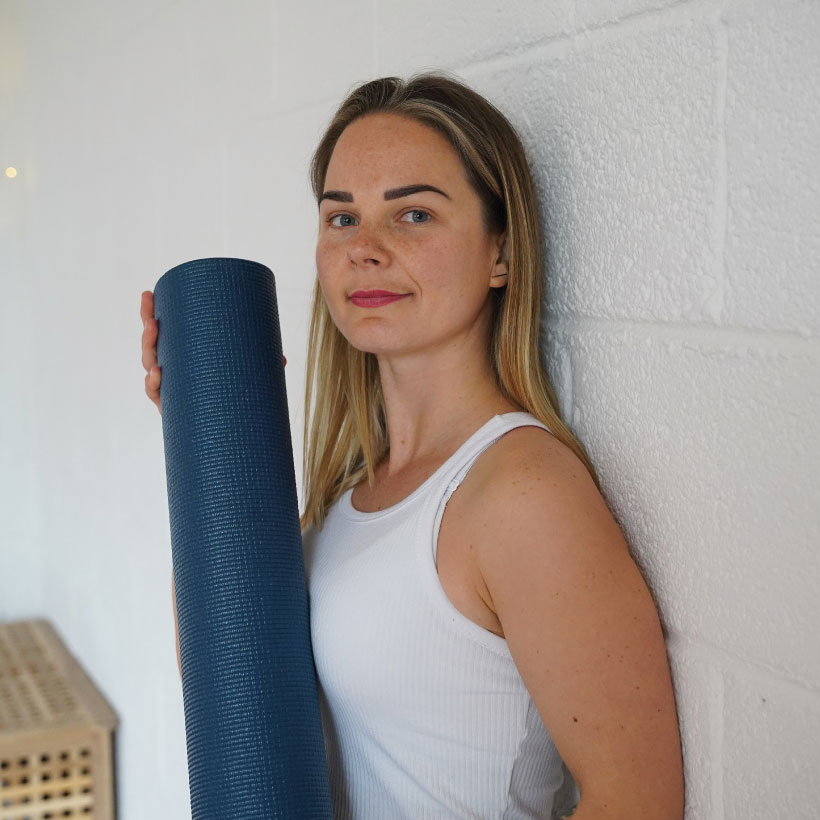 Published on Updated on