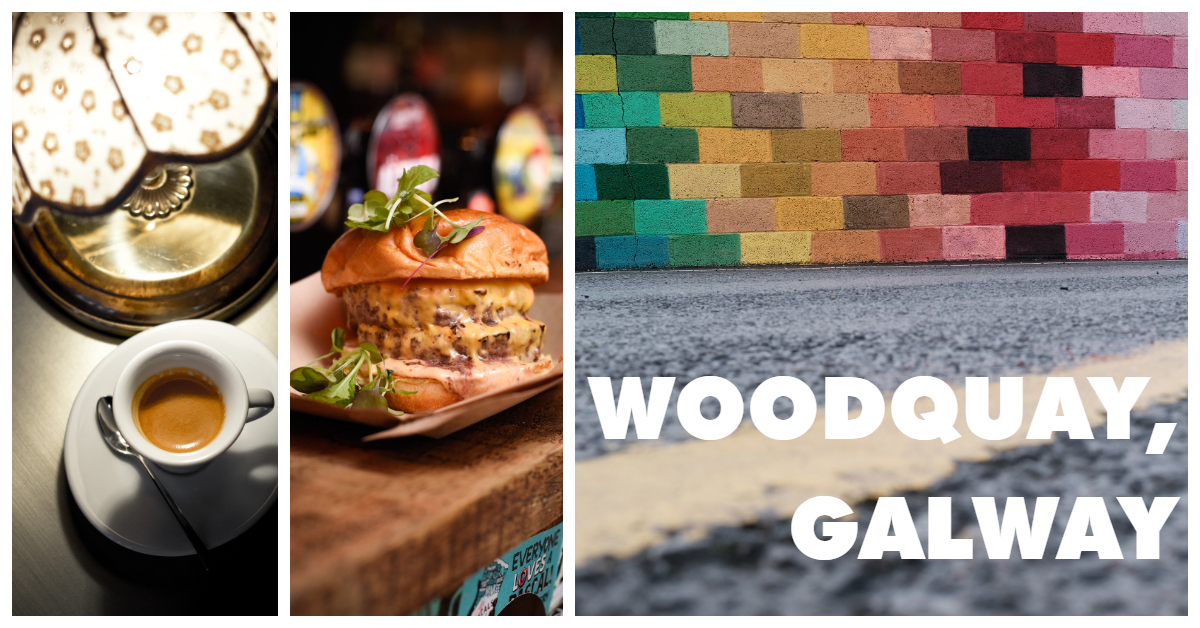 Explore Woodquay: Galway's hidden gem of a neighbourhood
Despite being just a shout away from Eyre Square, the neighbourhood of Woodquay feels tucked away — but it's bursting with great food, pubs, shops and a buzzing nightlife.
In early days (say, eight hundred years ago), the area was actually a collection of small islands outside the medieval city walls, taking its name from the wooden quay erected on one of the islands. The islands sat between now-forgotten branches of the River Corrib and a mote along the old city walls.
Now, all that separates Woodquay from Galway's shopping district is a turn or two off the beaten track. Here, you'll find a bustling area full of great food, busy pubs and independent shops. It's where locals go for an after work drink, away from the madding crowds, and where college students go for a cheap pint and a laugh. You'll find everything from trad music, craft beer bars and coffee shops to wood-fired pizzas and Italian pastries. There's an awful lot packed into a small corner of Galway in Woodquay, and we want to help you explore every bit of it!
EAT, DRINK & SLEEP IN WOODQUAY
Whether it's weekend brunch, a meal and a quiet pint or a late night out, Woodquay has it all! You can even find a place to lay your head right in the heart of it all.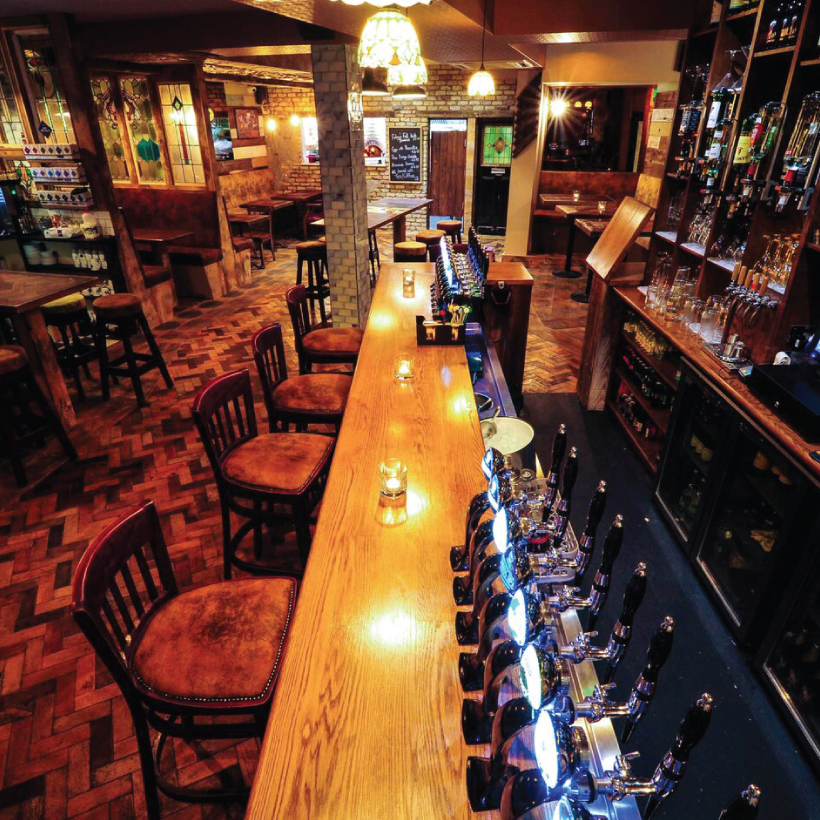 McGinn's Hop House
First thing that strikes you about Mc Ginn's Hop House is the most wonderful interior with a mix of reclaimed wood & metal from around the world. After that is the Fáilte Mór from the friendly staff! The parquet floor is reclaimed from the world famous Harland and Wolfe shipyard in Belfast where the Titanic was built; the ceiling from a farmhouse in Oklahoma; and the food is both local and lovingly prepared in a wood-fired oven. For the beer connoisseurs among you McGinn's Hop House is a must. They boast one of the most extensive ranges of craft beers in Galway and 24 draught taps and bottles to match. Following all sports, it's a great place to watch any match with a special Grá for Glasgow Celtic.
They serve breakfast and lunch menus from 11am, evening menu till 10pm and their famous wood-fired pizza till 11pm every night. They also have an extensive selection of wines & spirits to complement any meal or occasion. They have a cracking pint of Guinness and a lovely Galway Hooker at the end of the bar. A must if visiting Galway and a super local if you're fortunate enough to live in Galway!
19 Woodquay, Galway // more here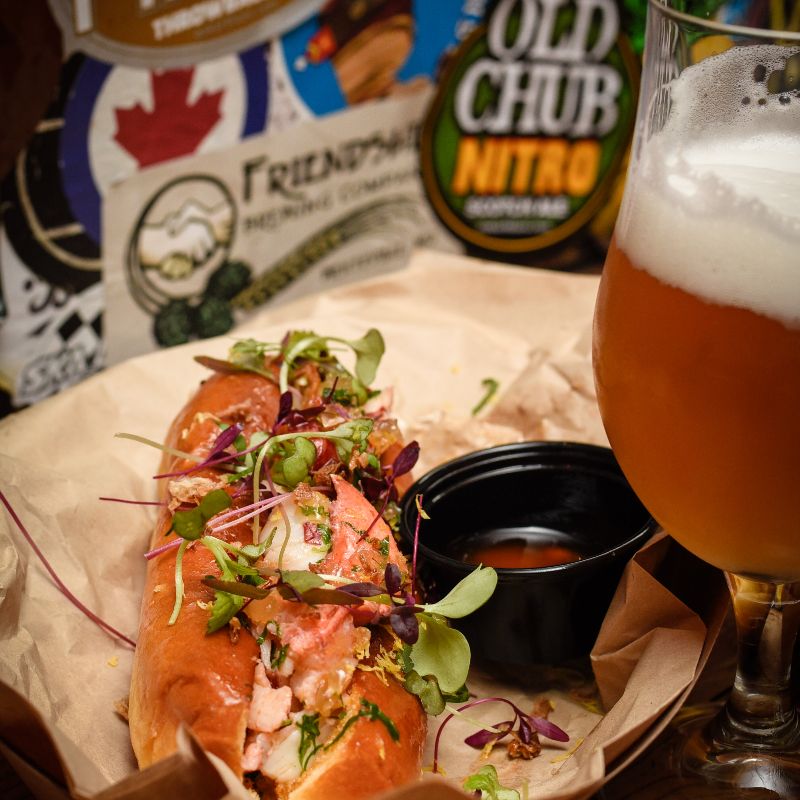 Caribou
Caribou pitched up in Woodquay in late 2016 and swung its doors open on a Tuesday evening that November. The new kid on the block hit the ground running, helmed by Mullingar lads Shane Clifford and Hugh O'Farrell who, having cut their teeth managing successful bars in Dublin, decided to bring their passion and enthusiasm out West. Awarded Irish Craft Beer Bar of the Year at the Sky Bar Awards in August 2018, Caribou boasts an eye-popping selection of craft ales from around the world, satisfying both those in the know and new to the game.
As well as the ever-present bags of Meanies and Mighty Munch, the perfect accompaniment to Caribou's impressive beer line up is Kiwi Guilmartin's to-die-for pub grub, which marries fresh, locally sourced produce to wildly creative recipes, resulting in seriously satisfying soakage. Not content with just looking after the beer lovers of Galway, Caribou make great use of an extensive gin and whiskey range in their recently rolled out cocktail menu.
Whether it's pints and the match, a catch up with cocktails, or nerding out over the beer selection, Caribou's knowledgeable, friendly and up-for-the-craic staff have got you covered.
Woodquay, Galway // more here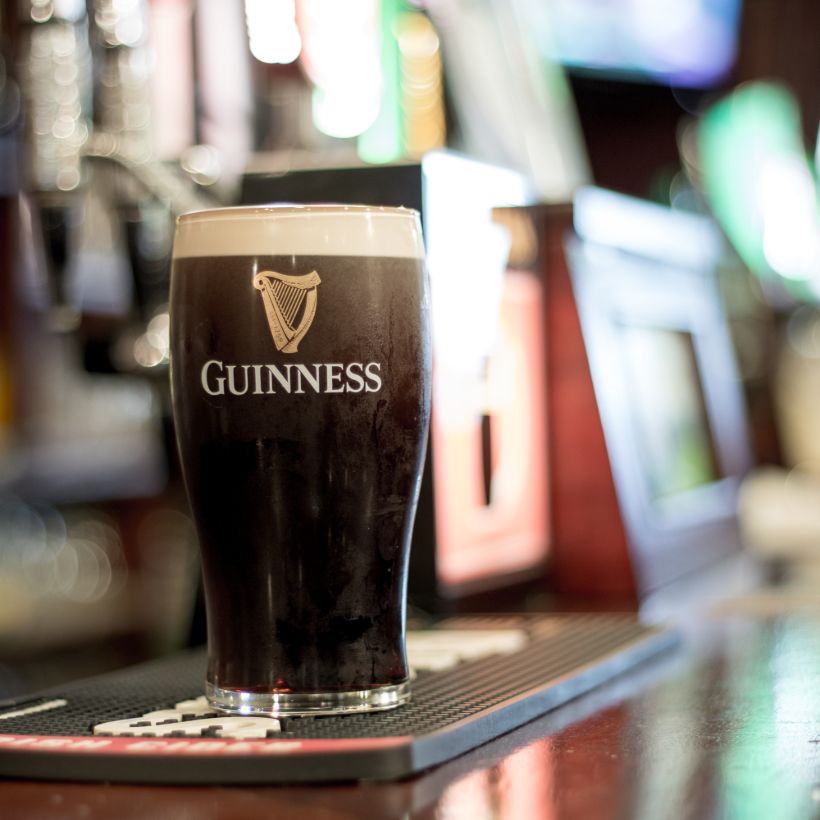 Hughes Bar
Hughes Bar has been a stalwart in Woodquay, beloved for its charm and its perfect pint of Guinness since 1969 and earlier. That year, Michael Hughes began leasing the pub from its former owner for £25 per week; three years later, he bought it and made it his own. Hughes prided himself on keeping the price of the pint down, refusing to join the Vitners Association. The pub became renowned for its Guinness, reportedly once selling more Guinness out of two taps than any other pub in Ireland. Michael himself continued running the pub until the mid-nineties, when his son Pat took over. In the years since, Hughes' great reputation has attracted famous visitors such as Jack Charlton, Richard Dunwoody and more recently Cillian Murphy. During the Galway International Arts festival it's very much the place to be.
The pub continues to enjoy success under the direction of John Hughes who now manages the business. Hughes' Bar has a rich family tradition with Liam Mellows GAA, and the pub is a great place to watch a match with something always on the telly. They will be celebrating 50 years in business this year, so expect a big birthday bash in 2019!
14 Woodquay Street, Galway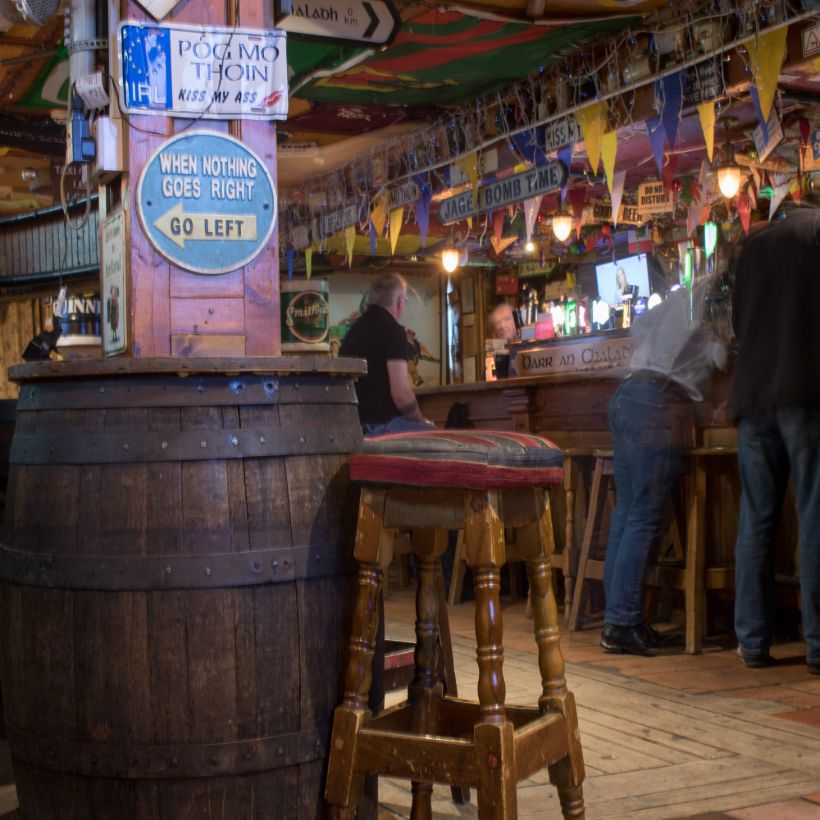 Barr an Chaladh
Located in the heart of Woodquay, the first inhabited village of Galway City, you will find a country pub called 'Barr An Chaladh'. It's listed as one of the 'Top 10 Best Pubs' in Ireland by Fodor's travel guides in 2017!
Barr An Chaladh is classed as Galway's liveliest Irish music pub, featuring the finest of live Irish bands seven nights a week.
Bursting at the seams with character and keeping true to itself with its wonderful old world charm and décor, Barr An Chaladh is a perfect intimate place to meet and to make good friends as it attracts a lovely fusion of old and young clientele. They have a fantastic selection of beers, stouts, wines and spirits which you can enjoy with friends and family, or while chatting to our many friendly locals.See you at Barr An Chaladh, where the fire never goes out and the atmosphere is always on tap!
3 Daly's Place, Woodquay // +353(0)91 895 762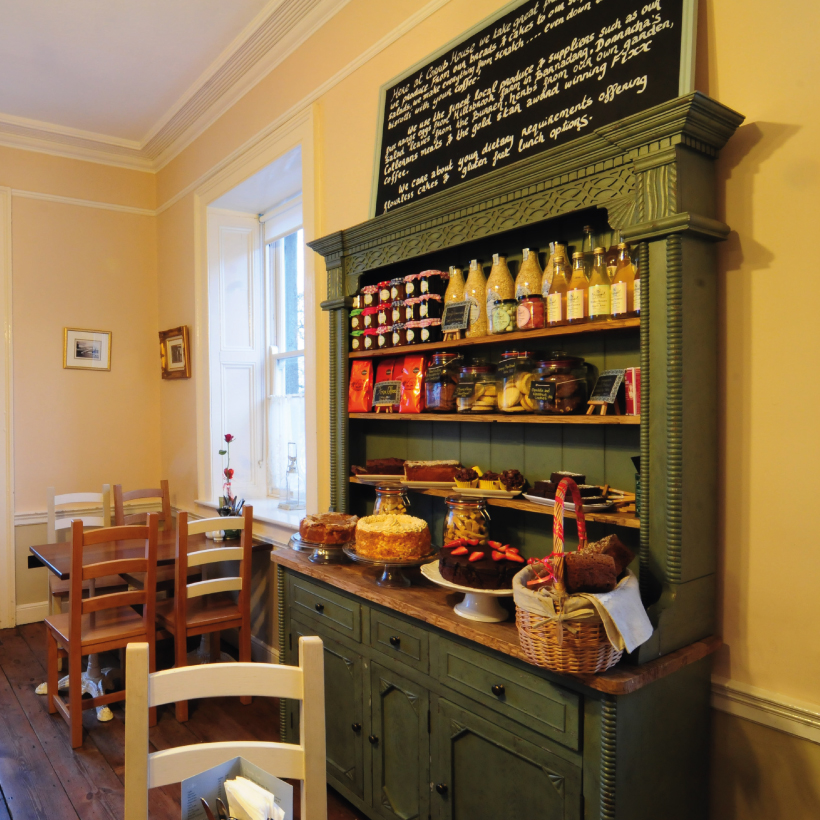 Corrib Tea Rooms & Accommodation 
Corrib House is a calm oasis in the heart of Galway City. Overlooking the River Corrib and Salmon Weir, it is the perfect place to unwind and relax with great food and stunning views.
Their unique tea rooms offer a delicious range of weekday breakfast & lunches, a weekend brunch menu, home-baked cakes and treats with speciality teas and gourmet coffees. Corrib House also offers luxurious boutique guestrooms, each individually styled in a traditional manner with modern facilities. They were recently awarded "Ireland's Best Breakfast Award" at the Georgina Campbell Irish Breakfast Awards 2017 In Association with Fáilte Ireland for 2017 in the Bed and Breakfast category.
The emphasis at Corrib House Tea Rooms is on fresh, simple and reasonably priced dishes created using the finest ingredients sourced from local suppliers. The daily changing menu reflects this, with everything made in-house each morning. While the guest house aims to provide guests with a truly warm welcome while enjoying the luxury accommodation and character the house has to offer.
3 Waterside, Woodquay // more here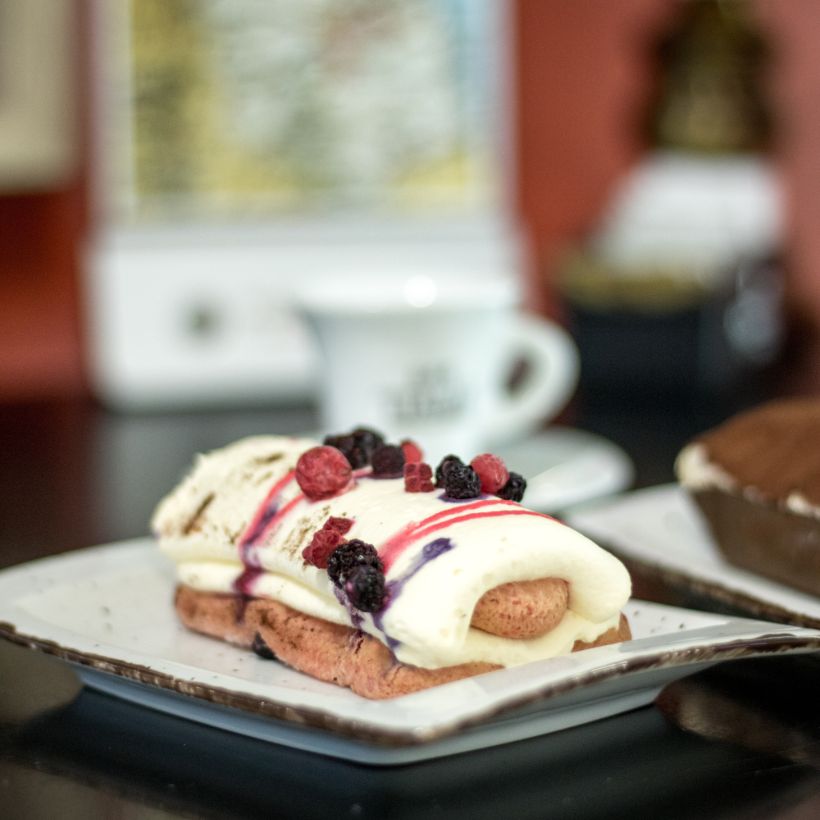 Ciarlantini 
Welcome to an authentic Italian experience in the bustling Woodquay area of Galway. Bar Italia Ciarlantini have created a cosy, warm atmosphere that offers so much more than excellent Italian coffee. 'Wow' is a common reaction from first-time visitors when they feast their eyes on the lovely displays, offering mini and maxi treats, including classic Tiramisù, cannoli, and other decadent Italian desserts! Visitors are immediately immersed in the sounds and flavours of Italy, right down to the Italian radio station. It has become the go-to place for people to order and collect incredible cakes, tarts and gluten-free sweets or platters of mini treats, for small and large celebrations. They also offer a delivery service to restaurants, pubs and coffee shops, supplying their own delicious coffee, cakes and pastries!
7 Daly's Place, Woodquay // +353(0)87 449 2359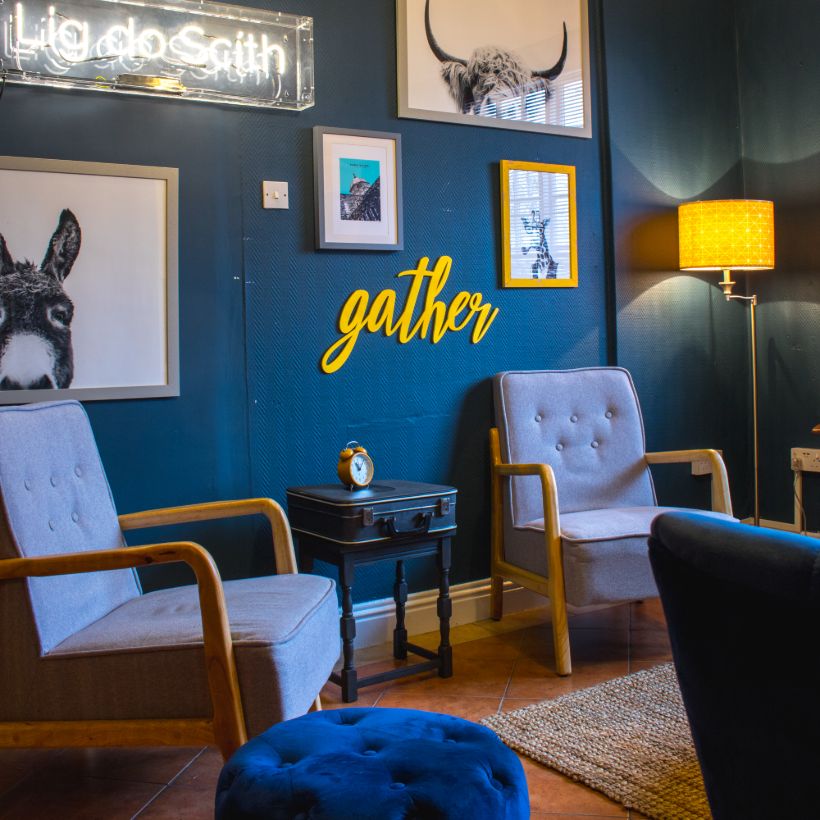 Woodquay Hostel
Welcoming guests to the Woodquay area is nothing new to Woodquay Hostel, it was St Ann's guest house many years before it was a hostel.
As travelling trends changed, the building became a hostel in 1991, being one of the first few hostels in the city. Whilst owners have changed (Cathal McLoughlin recently took ownership of the Hostel, having worked there for several years) Woodquay has always been about
a traditional Irish welcome and a home away from home vibe.
The Woodquay hostel is excited to be part of the business and residential community in the area and look forward to the continued regeneration of the area. They are planning a refurbishment of their own with upgrades to hostel facilities taking place in 2019.
23/24 Woodquay // +353(0)91 562 618
SHOP & DO
Spend a day exploring the lovely shops and culture available in Woodquay!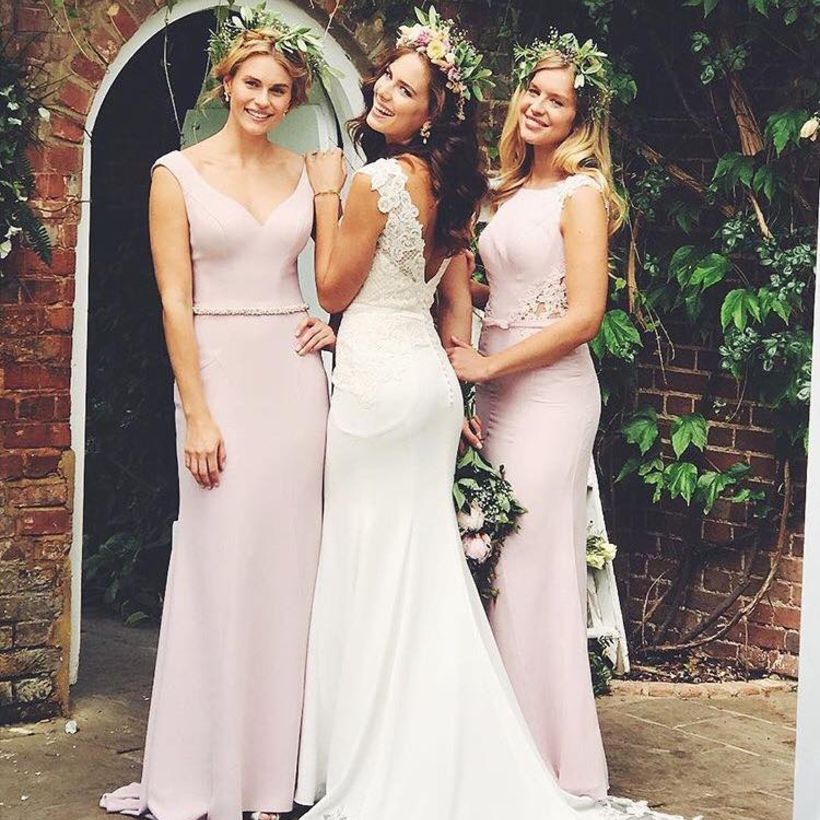 Ellie & Dal
Ellie & Dal is Galway's exclusive bridesmaid boutique, where beautiful dresses, experienced stylists and one-on-one, personal attention help bring wedding day dreams to life.
Their exquisite Woodquay boutique features a stunning bridesmaid dress collection from international brands available in 20 different colour choices and a variety of sizes and styles. Whether classic, edgy or boho, sequins, strapless or wrap, each of their distinctive bridesmaid dresses are infused with romance, glamour and grace for the ultimate in wedding day elegance.
Their dedicated and friendly stylists specialise in helping you create a flawless look that reflects your tastes and personality. Relax in a private appointment and explore their sample designs while a stylist guides you on colour choice, form and a fit that suits your bridesmaids.
Visit their exclusive boutique for bridesmaid dresses in the heart of Galway city and discover what makes Ellie & Dal so special. They are open Monday 10.30am to 5.30pm or by private appointment Tuesday to Saturday. To book your appointment, please contact them on 091 567 511.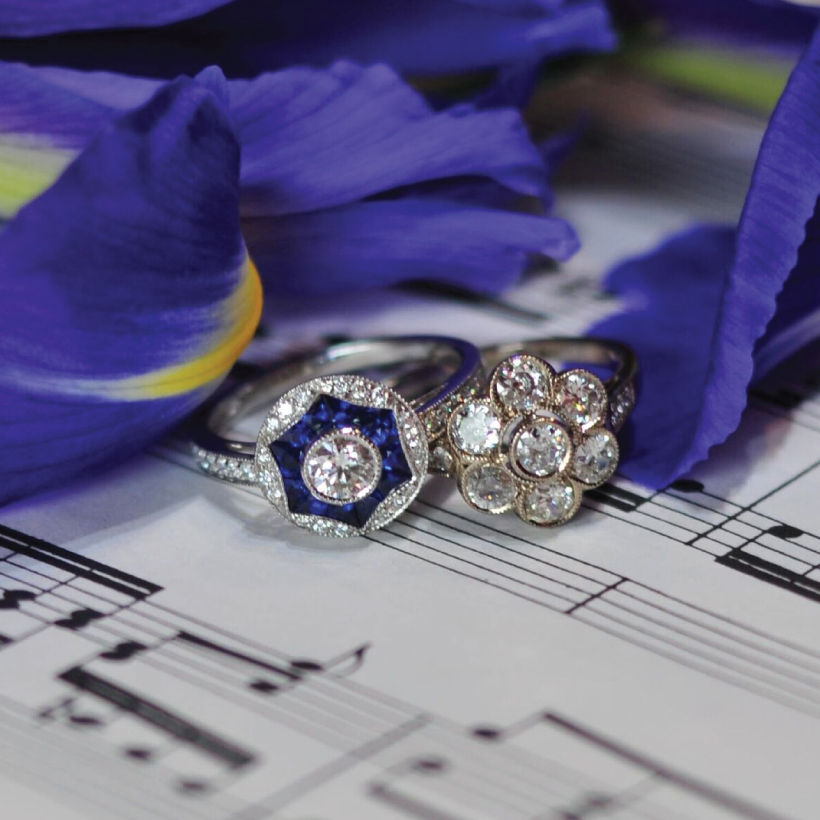 Antiques Room
The Antiques Room is a jewellery shop located in the heart of Woodquay. Their reputation for supplying quality jewellery, together with unparalleled customer service, attracts customers from all over Ireland and beyond to this little shop. They specialise in diamond rings, vintage and modern diamond jewellery, and always carry a large selection of art deco, vintage, estate and antique pieces.
You will find a comprehensive selection of their jewellery online at www.theantiquesroom.com and in their shop, where you are always welcome to come and browse their collection. They're open Tuesday – Saturday 10.30am to 5.30pm.
11 Woodquay, Galway // more here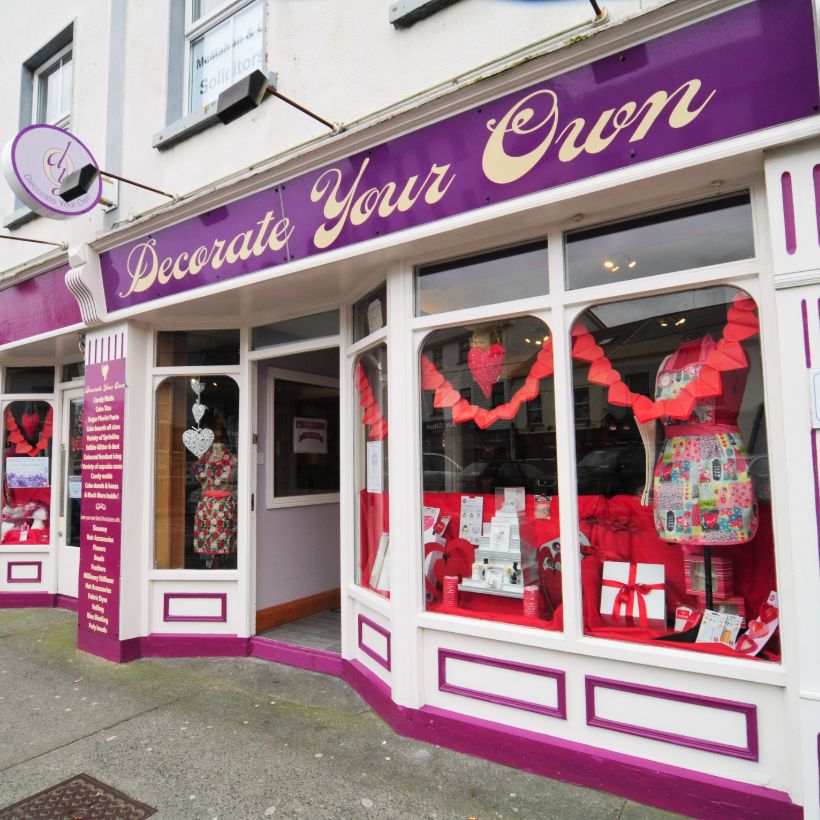 Decorate Your Own 
This bright and cheery shop supplies all you need to dive into a new hobby! They specialise in millinery, baking, cake-decorating, and beading. They also offer regular courses to get you started. Their friendly staff are always on hand to give a bit of support, too!
28 Woodquay, Galway // more here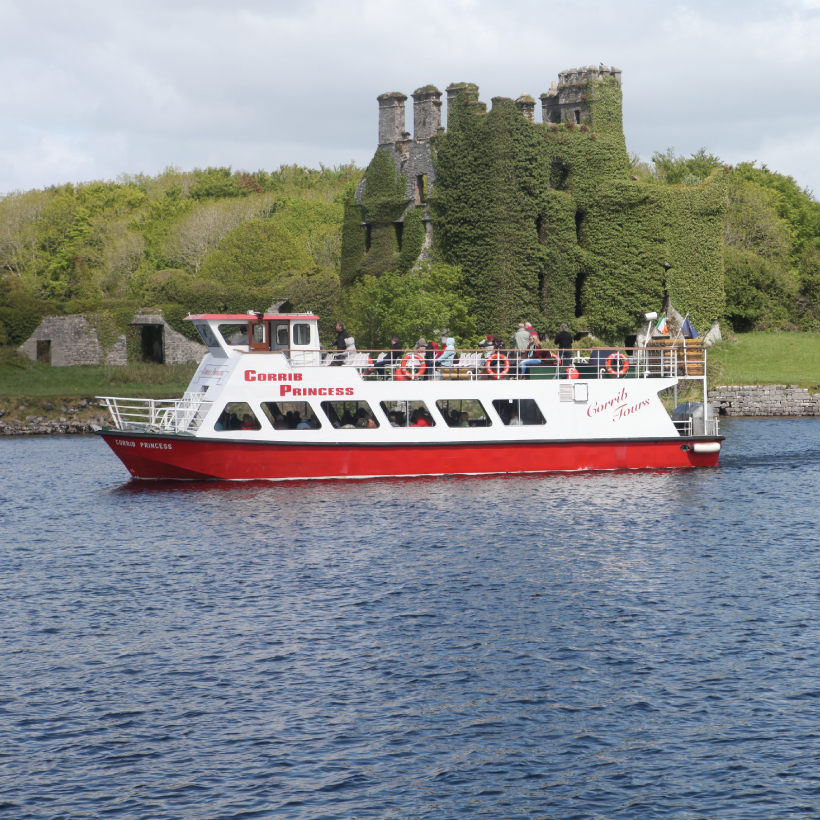 Corrib Princess

See a new side to Galway from the top deck of the Corrib Princess! They operate boat tours along the river and through Lough Corrib from April through October. They also regularly host special events onboard, from club nights to barbecues. Whether you're touring the city or planning a special party, the Corrib Princess offer a fabulous day or evening out.

Waterside, Woodquay, Galway // more here 

Rowing Club

Home to some of Galway's best parties, including Galway International Arts Festival events, galleries and fundraisers, the Rowing Club in Woodquay is a hidden gem of a venue. Overlooking the River Corrib, it has a full bar, plenty of space for dancing, and an outdoor deck for warm weather. Book it for private parties, events, dance classes, weddings and more!

Woodquay, Galway // +353 (0)87 121 3752