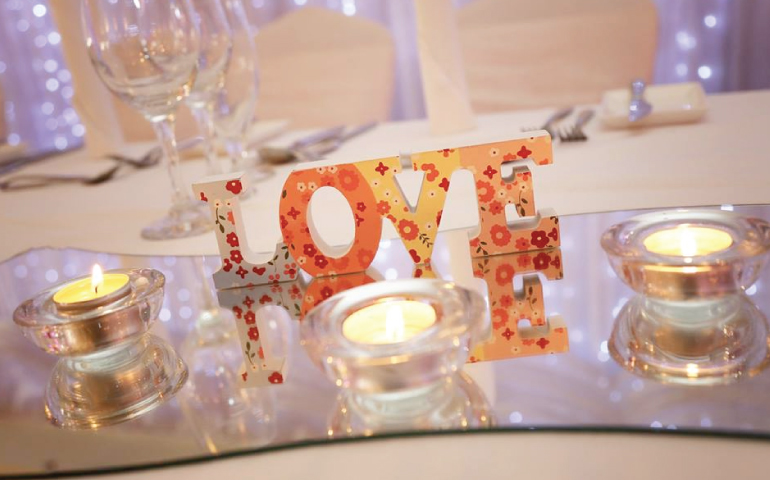 Where to wed in Galway
Everyone can get married now – So where to wed in Galway?
Following from the historic referendum last May, as of next week, any two consenting adults can marry in Ireland.
The final step in ratifying the marriage referendum will take place on Monday, November 16th, when Minister for Justice and Equality Frances Fitzgerald will sign the commencement order for the new Marriage Act 2015, which allows same-sex couples to marry.
Gender and sexual orientation are irrelevant to the matter at last. All that's important is that you're both up for it and you're both sober!
If you spent your lifetime believing that Ireland would never enter the modern age and that there was no point in imagining your own big day, you might have a lot of wedding planning ahead of you all of a sudden.
This is Galway are here to help!
All of these fabulous venues are now open to tons more people in Ireland. There's gonna be a lot of competition for the best spots!
Galway City:
One of Galway's most iconic hotels, the Meyrick Hotel combines stunning fairytale architecture with a superbly convenient location – the delights of Galway City are right on the doorstep. With timeless sophistication dating from 1852, the building is steeped in history, charm and romance; it is the perfect setting for the most perfect day.
Hotel Meyrick provides your own personal wedding advisor, who will guide you through every last detail to ensure that your wedding day is perfect. The Gaslight Bar & Brasserie, with fantastic views of Eyre Square, can cater for your pre-wedding tipple. The Meyrick is also a licensed Civil Ceremony venue, so it's a great choice for a non-religious ceremony.
For further information on weddings at Hotel Meyrick or to arrange a visit, you can contact Paula on 091 564041 or email weddings@hotelmeyrick.ie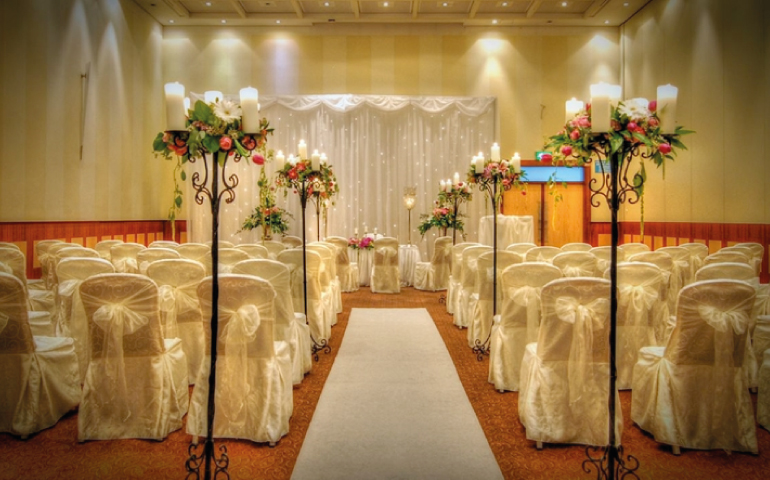 With a wealth of experience and a reputation for elegance and style, the magnificent Radisson Blu Hotel is situated in the heart of this vibrant city of Galway, and offers breathtaking panoramic views of Lough Atalia and Galway Bay. The hotel is registered for Civil Ceremonies in a number of beautiful locations throughout the hotel, and their special wedding planner will create the perfect package to suit your number of guests.
Some of the complimentary extras included for your day include menu tasting with the wedding planner and executive chef, a complimentary luxurious bridal suite with a Champagne breakfast, and free accommodation for parents of the bride and groom, as well as special accommodation rates offered to wedding guests. To top it all off you also get an overnight stay on your 1st anniversary with candlelit dinner in Restaurant Marinas.
Spirit One Spa also offers some great Bridal Beauty Packages, with a free make-up trial for the bride and complimentary Elemis taster facial for the bride and bridesmaids.
I wonder whether it's double the freebies if there are two brides? Why not call the dedicated wedding planner on 091 538530 or email sales.galway@radissonblu.com to find out!
The Salthill Hotel is one of Galway's premier wedding venues, priding itself in providing a unique, memorable and fantastic wedding day for you and your guests.
The hotel also has many vantage points throughout the hotel offering panoramic ocean views that are the idyllic romantic backdrop to your special day. Facilities include the elegant and welcoming ambiance of the modern wedding reception area, the versatility and luxury of its banqueting suites, the spaciousness and comfort of its guest accommodation and the superior quality of food and variety of menu options.
The hotel's professional events team will assist you with every aspect of your wedding day, making sure you have an easy journey throughout the planning stages right up to your wedding day, and beyond.
Call one of the hotel's designated wedding organisers now on 091 522711 or email events@salthillhotel.com.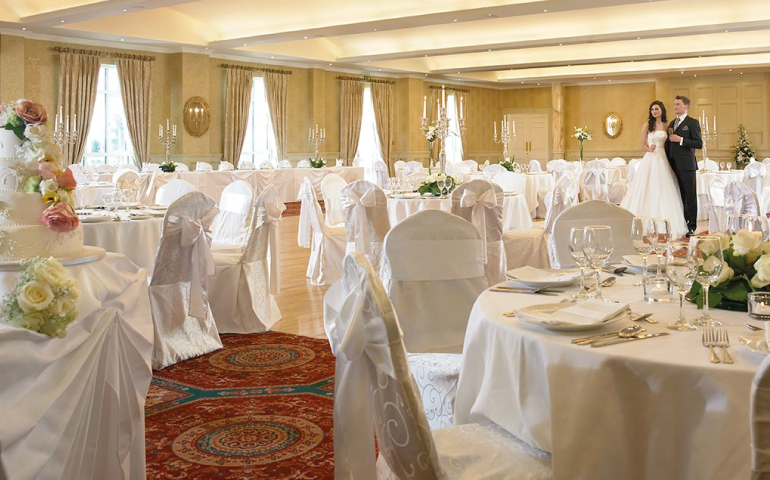 An air of elegance and romance is guaranteed when you choose Galway Bay Hotel for your big day.
Located on the doorstep of Connemara with spectacular views over Galway Bay and the Clare Hills, this venue provides the opportunity for beautiful and unique wedding photographs.
As an HSE-approved venue, you can choose between several rooms for your Civil Ceremonies, all of which are tastefully decorated with a fairy light backdrop, red isle carpet with tall lanterns, chair covers with sash and tall silver candelabras. You can even select the music of your choice, or hire a floral archway and other decorations at competitive rates from the hotel's supplier.
Galway Bay Hotel will take care of you every step of the way, from your red carpet welcome and your pre-wedding reception to your four course meal and private bar.
You can contact the hotel's wedding co-ordinator on 091 520 520.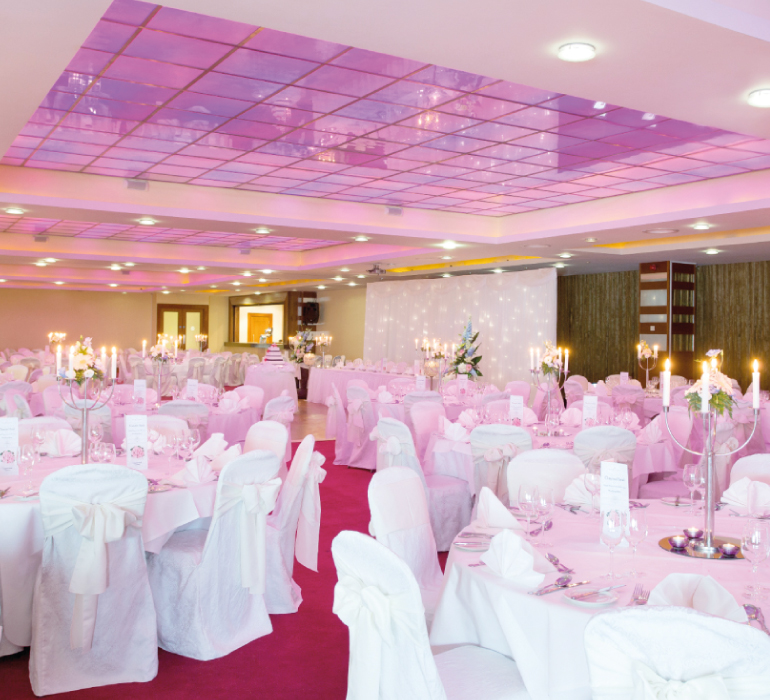 Awarded Wedding Hotel Venue of the Year Connaught 2015 and Wedding Venue Co-Ordinator of the Year 2015, weddings really are a specialty of the Clayton Hotel in Briarhill. From small intimate gatherings to large traditional weddings, they have a range of packages that can be tailored specifically to suit your needs.
Designed to impress, the hotel is chic, fashionable and contemporary. Featuring marble floors, panoramic windows adorned with icicle chandeliers, a grand piano and a sweeping staircase leading up to our beautiful, spacious first floor ballroom, it's the ideal backdrop for both your arrival reception and of course, those all-important wedding photos.
Located on the outskirts of Galway City you will be dazzled by the professional, friendly service and attention to detail as your family and friends enjoy the ambiance of the modern, contemporary hotel. With Wedding Co-Ordinator Karina Duffy on hand, an expert management team and superb facilities catering for up to 450 guests, we offer the attention to detail and personal touch, which will ensure you have a day to remember.
A wedding here offers stunning surroundings in the Philip Treacy designed 5 star hotel.
With incredible cuisine, inspiring décor and seamless service, the g Hotel caters for both intimate and larger weddings, welcoming up to 180 guests.
The Executive Chef creates menus with a difference using local and artisan suppliers, and the hotel's experienced wedding planner is happy to develop bespoke and unique packages for each bridal party.
The g Hotel & Spa is a proud supporter of Equality Weddings in Ireland and hold regular civil weddings in our g suite for up to 180 guests as well as more initimate ceremonies in the Linda Evangelista Penthouse Suite overlooking Lough Atalia.
Contact Wedding Specialist Rachel on rshanaghy@theg.ie  or telephone 091 788454 to get in touch..
Galway County: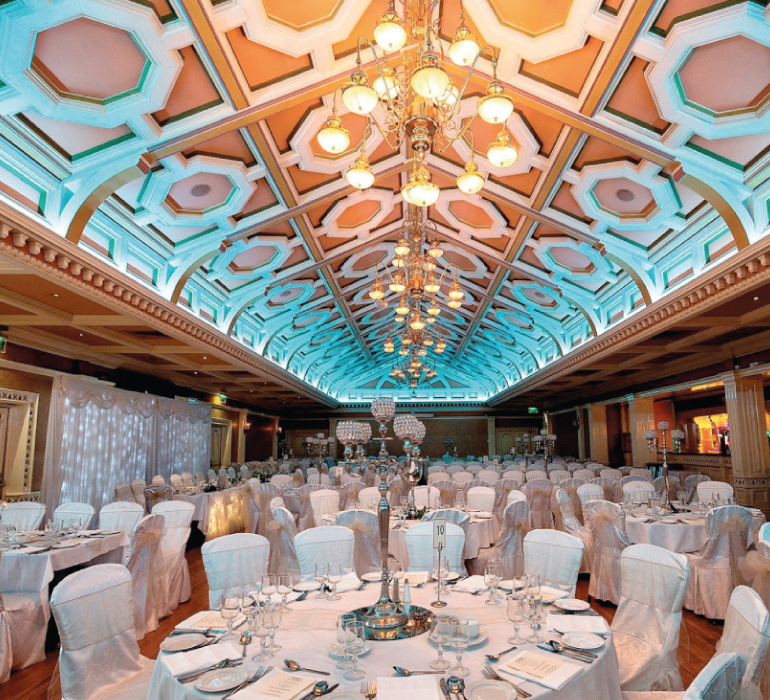 Situated in the picturesque town of Gort, Co. Galway and surrounded by historical and local attractions, where better to spend your special day than in the architectural splendour of the Lady Gregory Hotel?
A location of unrivalled beauty for your wedding, the Lady Gregory Hotel has captured the hearts of over 600 happy couples on their special day since it first opened its doors.
The hotel is renowned for its devoted and experienced staff which are the foundation for all wedding couples' expectations being exceeded.
Quality is the recipe upon which the Lady Gregory Hotel is continuing to grow, creating a unique experience for the bride, groom and wedding guests alike, catering for up to 300 at any one time, but with no wedding too small.
Contact this gorgeous venue at 091 632333 or you can email manager@ladygregoryhotel.ie.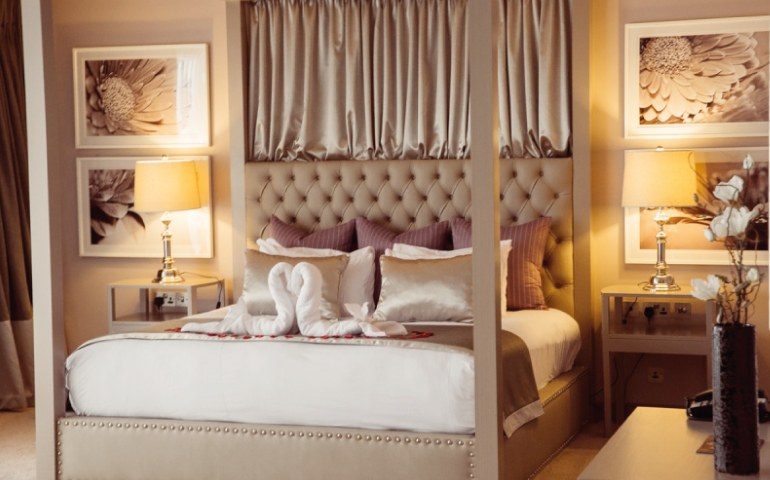 An intimate, boutique sanctuary just 10 minutes from Galway city, The Twelve Hotel in Barna provides all the stylish luxury, attentive service and vibrant location your guests and wedding party would ever need. Catering is provided by West at The Twelve, one of the finest Galway restaurants, presenting local seasonal cuisine and a presentation to help make your wedding event truly memorable.
Other great reasons to have your special day at the Twelve include the renowned service, the beautiful setting, Voya seaweed baths, chic rooms and of course 'Ireland's sexiest suite: X11'.
This hotel is ahead of the game, having already become one of Ireland's top venues for hosting civil ceremonies and civil partnerships in Galway. For those looking for their big day to be 'Intimate, Special and Very Different', The Twelve hotel has captured the hearts and minds of many.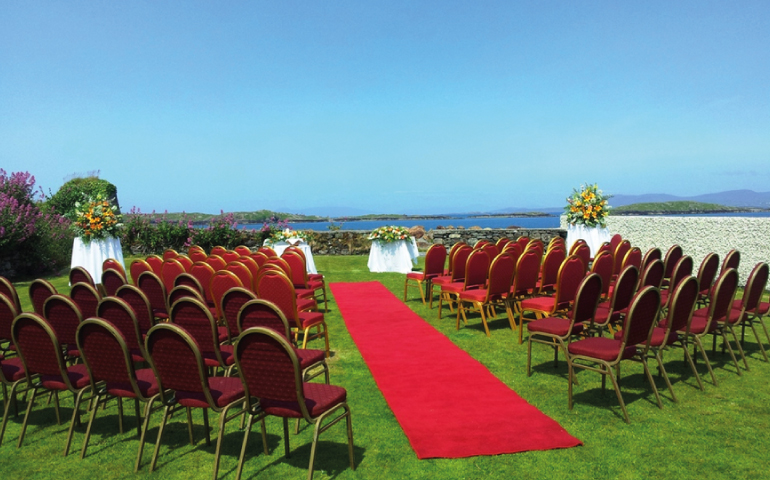 Renvyle House Hotel – Connemara
From the moment you enter the gates of Renvyle House and meander down the avenue and into the welcoming warmth of this old country house, you'll realise just how special this place is.
Renvyle House is a magical place, an historic hotel on the Atlantic shores which has been looking after guests for more than 130 years.In fact, W.B. Yeats and his wife actually came on their honeymoon to Renvyle House and returned to stay many times afterwards.
With award winning food and service, it is the ideal place for your wedding. The hotel is also an authorised wedding venue for Civil Ceremonies so it can host your whole day, from start to finish. Exclusivity of Renvyle House for your ceremony guarantees complete privacy of the house and grounds on your special day, creating a beautifully relaxed atmosphere for you to enjoy your special day. Every tiny detail will be looked after for you, which leaves you time to catch up with friends and family.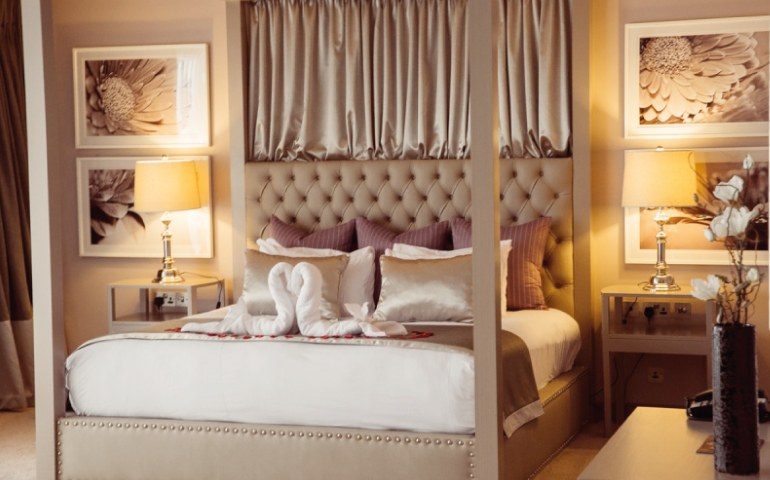 With trademark charm and hospitality, the Lough Rea Hotel & Spa is the ideal romantic location to begin your journey towards wedded bliss in style. The Piano Lounge, glittering chandeliers, opulent styling and gorgeous table centrepieces make it a venue that is hard to beat.
As the big day approaches, you might want to treat yourself to a relaxing massage or facial. A visit to the Shore Island Spa is the ultimate treat for you and the bridal party, to prepare and pamper yourself in the lead up to the wedding.
The hotel is more than delighted to host civil partnership and civil wedding ceremonies. The Slieve Aughty suite is the perfect place to exchange your vows. It has a panoramic backdrop of the lake and distant mountains, a capacity for up to 80 seated guests, and can even be decorated to your own personal taste.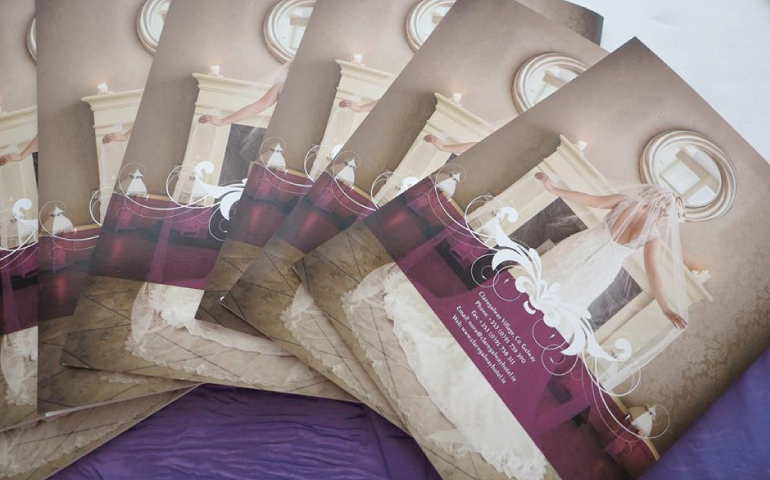 Claregalway Hotel is a premier award-winning wedding venue in Galway. As a registered venue for civil ceremonies with a capacity of up to 280 guests, they can cater for the smaller more intimate weddings as well as larger receptions.
The hotel is located in the heart of the very picturesque Claregalway village and just across the Clare River from the historic Claregalway Abbey, which is available for your bridal party wedding photographs.
Dedicated Wedding Coordinator Nora Gill has extensive experience, having hosted a large number of civil ceremonies for all different sizes of parties. The Claregalway hotel can cater comfortably for all your guests in the Waterdale Suite and also includes a beautiful white carpet aisle walkway and an altar for your special day. In addition, bride and groom Preparation Rooms are available for before the ceremony.
A really cool tool provided by this hotel is free access to Moposa, an award winning online wedding planning tool. Moposa helps you share more of the experience with your friends and family, simplify the wedding planning process and save time and money along the way. Once you login you will find a host of exciting and helpful tools such as a free wedding website, seating planner, music planner, guest manager and budget planner.
For something different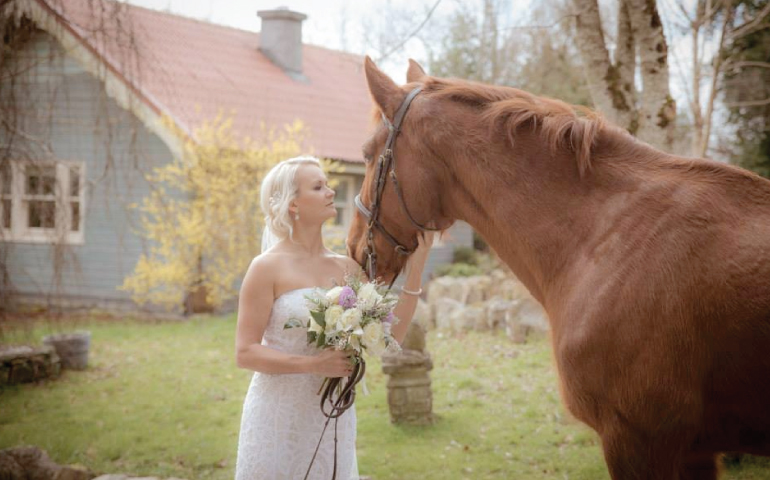 The Three Towers Eco Lodge – Loughrea
Why not be one with nature with a wedding day in the mountains of rural Galway? The Three Towers Eco Lodge in Loughrea is a venue with a difference.
Situated next to beautiful hills and deep forestry, the Eco lodge provides a homely, relaxed, nature-lovers' venue for your special day. With strong Eco values, this venue is not wasteful, and they can organise your day to suit your tastes, budget and requirements.
Complimentary accommodation is provided for the wedding couple in the Bridal Suite with en-suite bathroom and access to a shared balcony with views over the hills and fields.
Whether you want an all weekend mini-festival styled celebration, a themed 'wedding in wellies' or anything else for that matter, these are the team to speak to! From elegant to country, at Slieve Aughty Centre anything goes and they are always open to new and kooky ideas.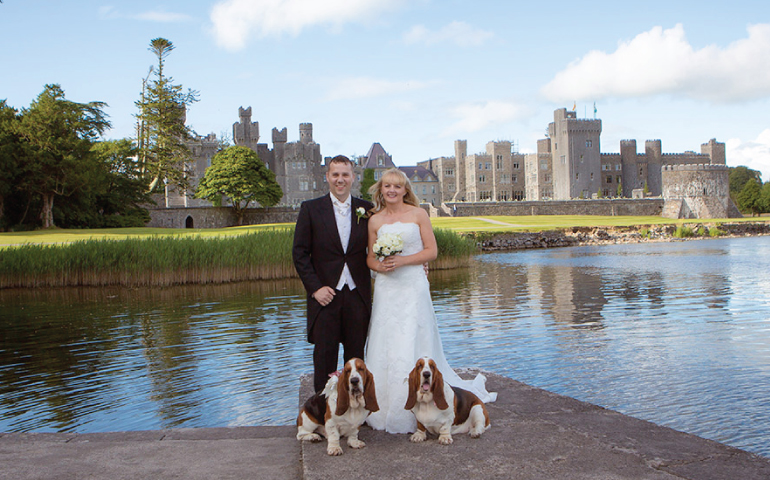 It's not strictly in Galway, but it was recently voted as the best hotel in the world, so we can hardly leave Ashford Castle out of a list of the best wedding venues in the Wesht. A wedding here would be one of the most idyllic and romantic experiences imaginable – who hasn't dreamed of getting married in a castle?
A chic and elegant sanctuary just outside the charming village of Cong, Ashford Castle rises effortlessly to every grand occasion, while retaining a homely and welcoming feel.
An entirely personal approach, each and every wedding here is bespoke, down to the last tiny exquisite detail. The dedicated staff are there to ensure every moment of your day is delivered with consummate efficiency, meticulous grace and style.
Personally, I would recommend going for the helicopter arrival too. If you're going to go big do it right!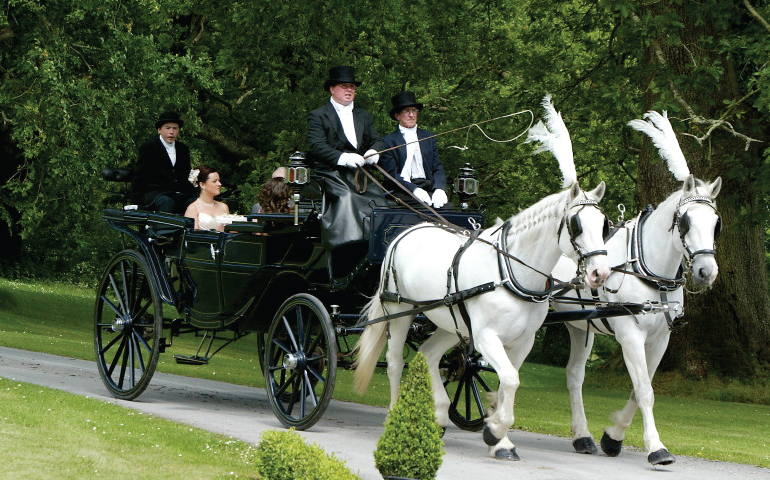 Located in South Galway, Lough Cutra Castle is an exclusive location for the hosting of your wedding celebration.
There is great flexibility in organising your day, with staff offering suggestions and guidance to help you make decisions about your wedding.
As it is a private residence in house-catering is not available. However, you can hire caterers of your choice and make use of the castle's own facilities.
What you will get with this venue is beautiful scenery all along the mile long driveway.The four main reception rooms offer unparalleled comfort and style to small and large parties alike, while the grounds are great for anyone who wishes to explore a little further.
You are supplied with a list of suggested caterers, florists, bands and other useful contacts, all who have worked at recent events in Lough Cutra Castle and satisfy the highest standards set by the castle. With such freedom to tailor a wedding plan specifically to your needs, there is no way you will be left less than delighted with your day.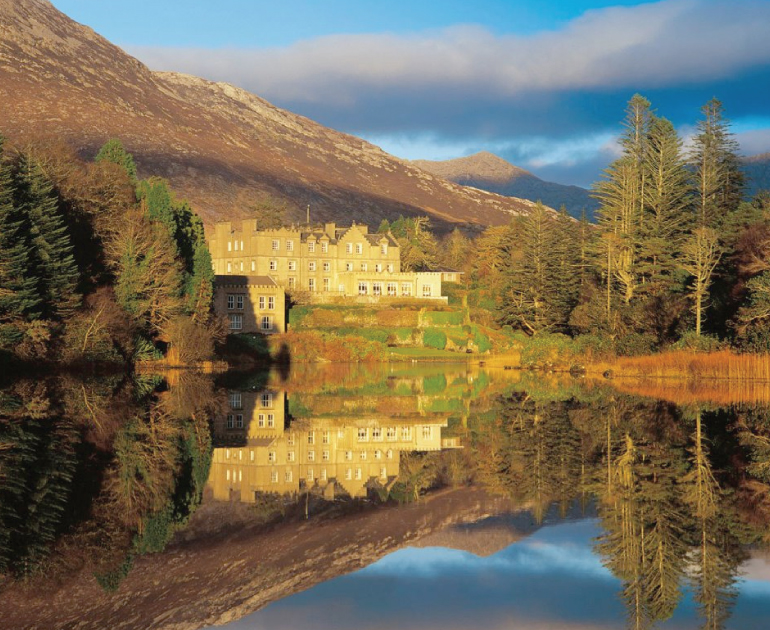 Ballynahinch Castle – Connemara
Celebrating your special day at Ballynahinch Castle is a real statement.
Catering for very few weddings each year, events here have an exclusive feeling reminiscent of the great house parties of a time gone past.
All weddings at Ballynahinch Castle are individually designed with you to reflect the style and atmosphere that you wish to create.
You and your guests will have exclusive reign of the whole castle, with private use of the Hunts Room, inter-connecting Morning Room and access to the hotel gardens. Winter-time is a particularly stunning time, with the castle decorated beautifully for the Christmas.
The venue is also suitable for intimate civil or partnership ceremonies with a small number of close friends.
Cloghan Castle is an exclusive, self-catering venue which is ideal for that fairytale wedding reception.
Although some couples may be put off with the prospect of having to arrange a wedding in a self-catering venue, it is very do-able and with astonishingly beautiful and unforgettable results!
The owners provide an invaluable information pack with details on services that have been recommended to help you in the co-ordination of your event.
With that little bit of extra effort, you can be Kings and/or Queens of your own castle for the day, and enjoy a truly authentic medieval experience in the lap of luxury. It sounds more than perfect.
by Isabella De Luca for This is Galway