Feeling peckish? Here are the tastiest, most irresistible dishes that you can order right now from What's For Dinner?
What's for Dinner is Galway's finest Irish-owned, local delivery service that brings food, drinks, groceries and household essentials directly to your door. Their fantastic team set up the company way back in 2003, long before Just Eat or Deliveroo came to Ireland, and they are still going strong. Fast, friendly service combined with exclusive offers and the ability to order from different restaurants and supermarkets makes it the best way to get what you want. Click HERE to find out more about how to sign up and order.
Now let's talk about the FOOD.....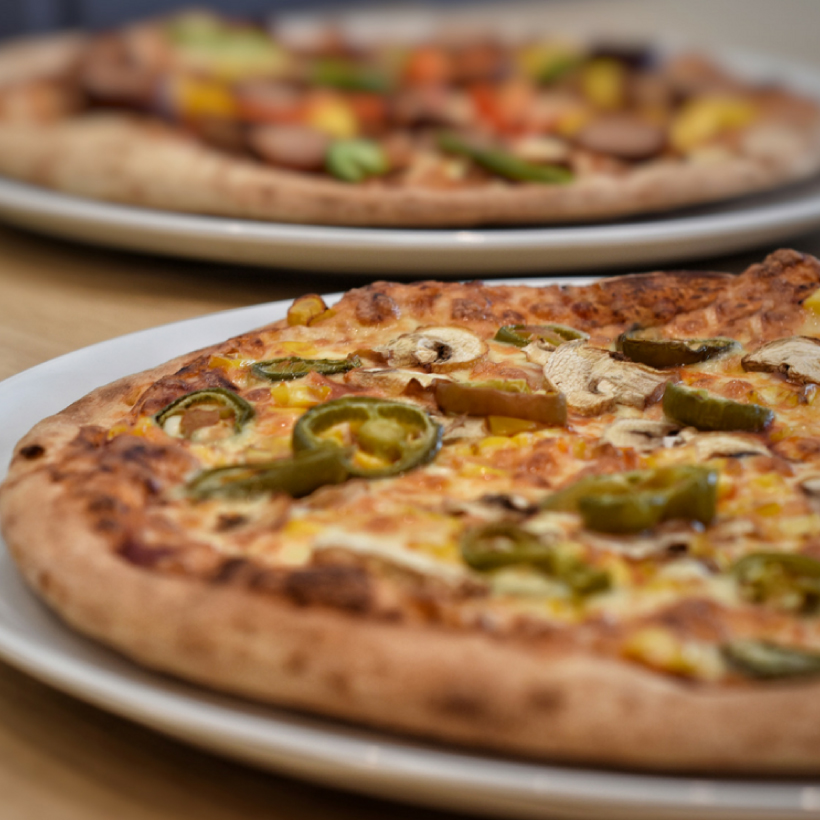 Mizzoni's Pizza
Let Mizzoni's take care of the grub for you this evening. They have been serving authentic Italian pizza to the people of Galway for over 15 years, using a recipe handed down through 4 generations. So you know it's going to be good! And the proof is in the pudding, or in this case the pie...You can top your crispy, fluffy dough with zingy, fresh ingredients such as tomato, pepperoni, cajun chicken, jalapenos, sweetcorn and more. Oh and, of course, oozy, stretchy cheese! You can also treat yourself to their yummy sides, such as Garlic Bread, Wedges or Loaded Fries to really finish off the meal perfectly. They are open late 7 days a week, for collection or delivery to anywhere in Galway city.
Eyre Square // Pizza // ORDER HERE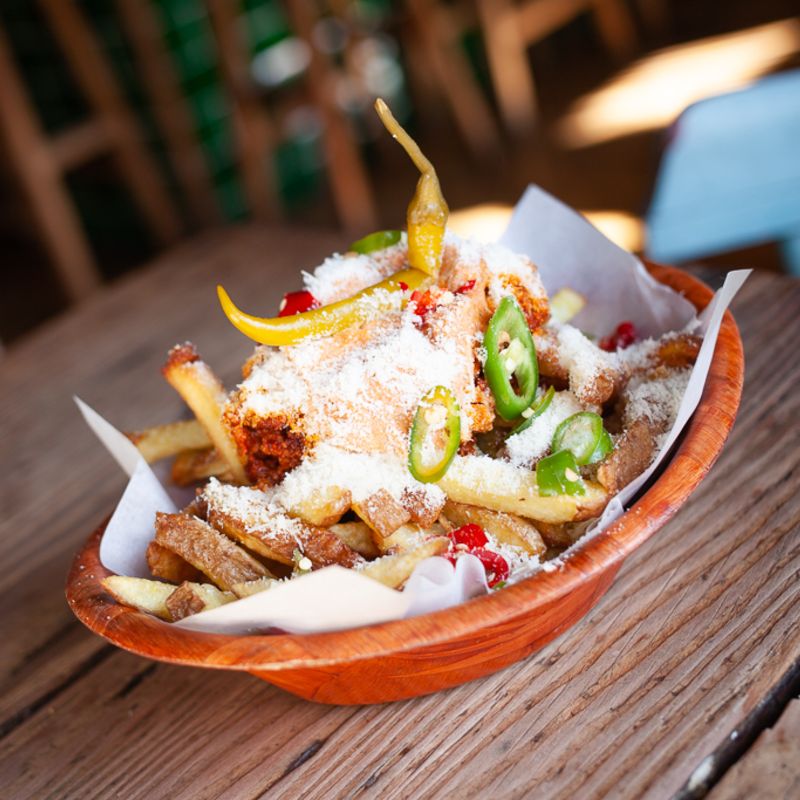 Caribou
If you've been keeping an eye on our giveaways lately, you would have laid eyes on the beautiful glory that is Caribou's Food & Drink takeaway menu. They've got gooey, delicious pub grub such as rich Bacon Jam Fries or crispy chicken burgers. There are some amazing veggie options too like the Spiced Jackfruit Burger, an explosion of tandoori flavours. You can add a mini-keg of Irish craft beer to your order to make for a really good time, or if beer isn't your thing they've got freshly-made, bottled cocktails that pair beautifully with the food. How can you resist that?!
Woodquay // Bar Food // ORDER HERE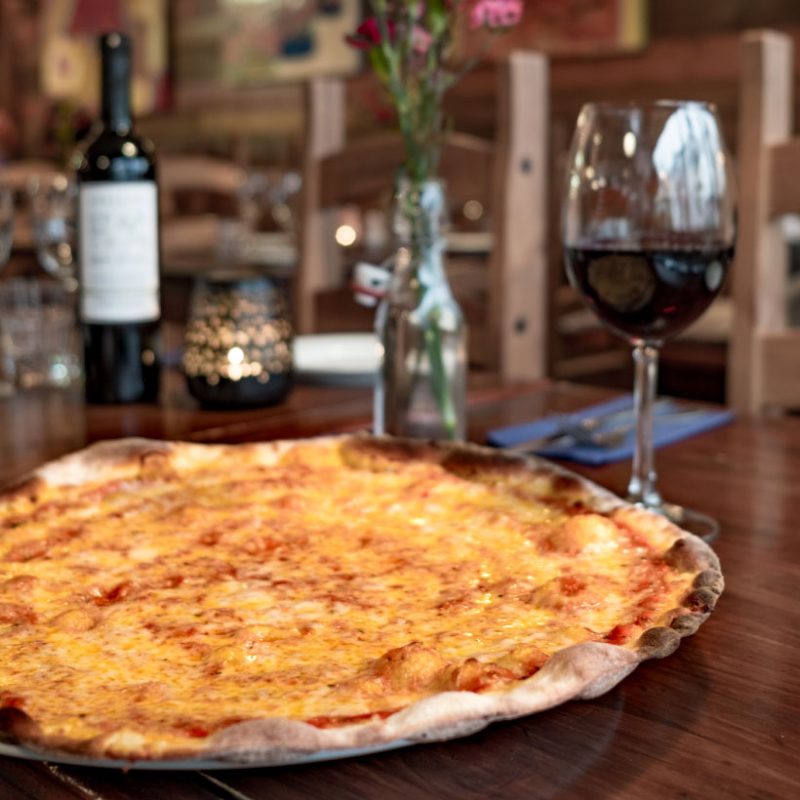 Mona Lisa Café & Restaurant
One of Galway's best kept secrets, Mona Lisa serve top quality Italian cuisine made with love and passion. You can order an array of crispy pizzas with fresh, juicy toppings or if you feel more like some pasta they have an incredible range of hearty Meatballs, Bolognese, Lasagna, or seafood dishes that will soothe your soul. And, better yet, if you order through What's For Dinner they are offering FREE delivery on every order! Sure you practically have no choice, but to order...
William St West // Italian // ORDER HERE
Kashmir
If you prefer the heat of an Indian, there are loads of options to choose from on the What's For Dinner app. But, if you ask us, it's hard to beat Kashmir. They have been serving up spicy Kashmiri, Indian and Nepalese dishes for years and have always been a firm favourite with locals. You could treat yourself to a creamy Chicken Tikka Masala and rice that will blow your mind, for just €11.95. For an extra special date night you could get the Meal for 2; a selection of beautiful starts to share, Chicken Tikka Masala & Lamb Balti, Bombay Aloo Side Dish, Pilau Rice and Naan Bread. We wonder can one person order that?
Claddagh // Indian // ORDER HERE
TGO Falafel
Quite simply, TGO are pioneers of vegan food in Galway. They've been creating stunning falafel for 15 years and you can taste the years of experience in every bite. The crispy falafel, tasty tofu and seitan are the main events but their homemade sauces and pickles just take it all to the next level. For anybody who doesn't believe that vegan food can be delicious, you just have to try their Vegan Spice Bag with crispy "not chicken" strips. It's amazing
Mary Street // Vegan // ORDER HERE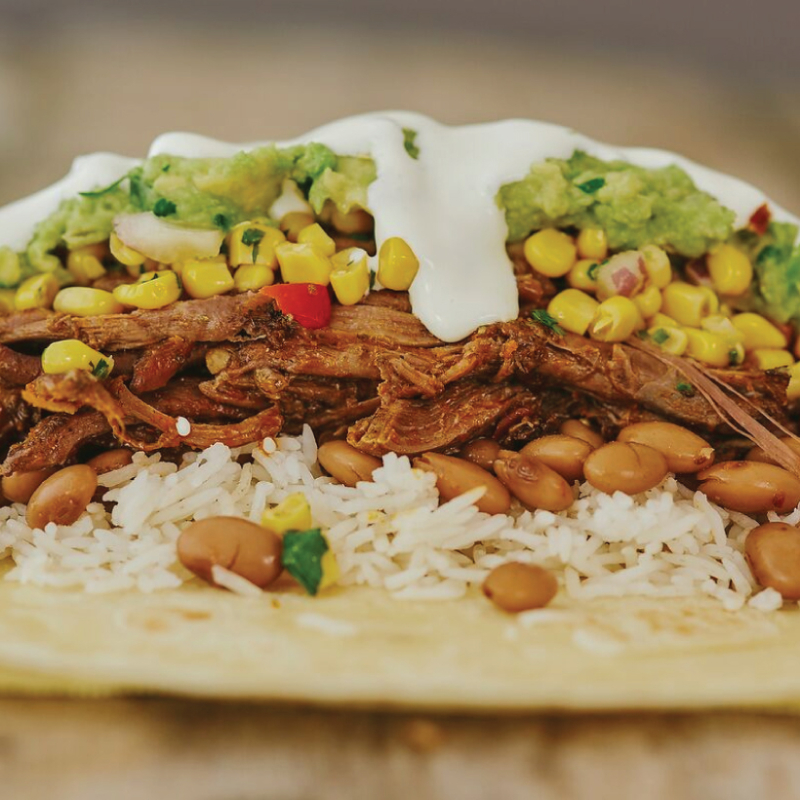 Boojum
There's a very good reason that Boojum regularly sees scores of hungry Galwegians lining up outside to grab a bite! One of the longest-running Mexican burrito bars in Ireland, Boojum certainly know how to pack the flavour into their juicy, tasty grub. Pulled Pork, chicken or beef, beans, with a variety of salsas, sour creams, fresh veg and cheese all wrapped up in a snug fajita wrap. It's a masterpiece..
Spanish Arch // Mexican // ORDER HERE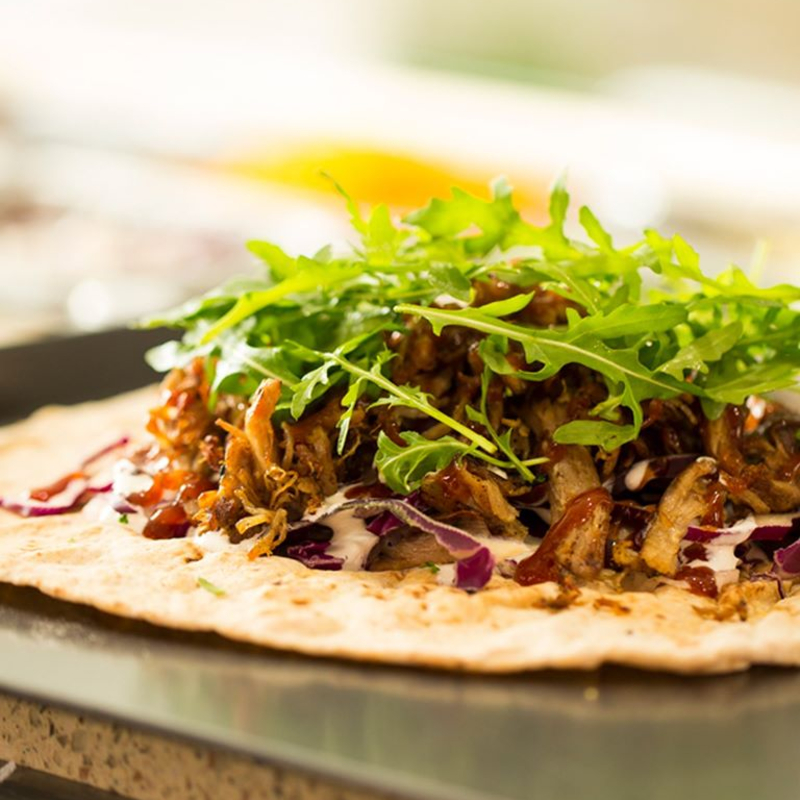 Abrakebabra
Remember the late night joy of stuffing your face with taco fries and a kebab in Abrekebabra after a few pints? Well what was once the pride of Eyre Square's takeaway scene, is back open in Newcastle! That's right, you can once again chow down on the Original Doner; Spit Roasted Lamb, ABRA Original Slaw with Chilli Sauce, Tomato & Onion Sauce & Garlic Sauce. We're salivating just thinking about it...
Newcastle // Kebabs // ORDER HERE