The team behind Birdhouse are excited to announce they are expanding as they are set to take over the kitchen at Pálás with a new offering under the guise of Doghouse @ Pálás! Find out more here...
From Friday June 3rd, you can get your hands on custom gourmet Hot Dogs with a choice of sauces and an abundance of colourful garnishes along with delectable sides. Husband-and-wife team, Fraser and Orla Scott have an extensive background in hospitality and innovative menu creation, specialising in authentic recipes that incorporate the best of local ingredients. Commenting on the new venture, they said; "we believe we have brought new ideas to the food scene in Galway, born and bred in the lockdown years, and can't wait to serve a wider audience at Pálás. It's perfect casual food for the bar and a pre or post cinema treat!"
Birdhouse @ Carroll's Bar has proven to be a huge hit over the last year with the 'Stars of the Show' being the delicious range of homemade sauces which will feature on the new menu. "We're thrilled to be working with the Doghouse team, it's a match made in cinema heaven and an exciting addition to our offering here at Pálás," said Ruta Vitosiene, General Manager of Pálás.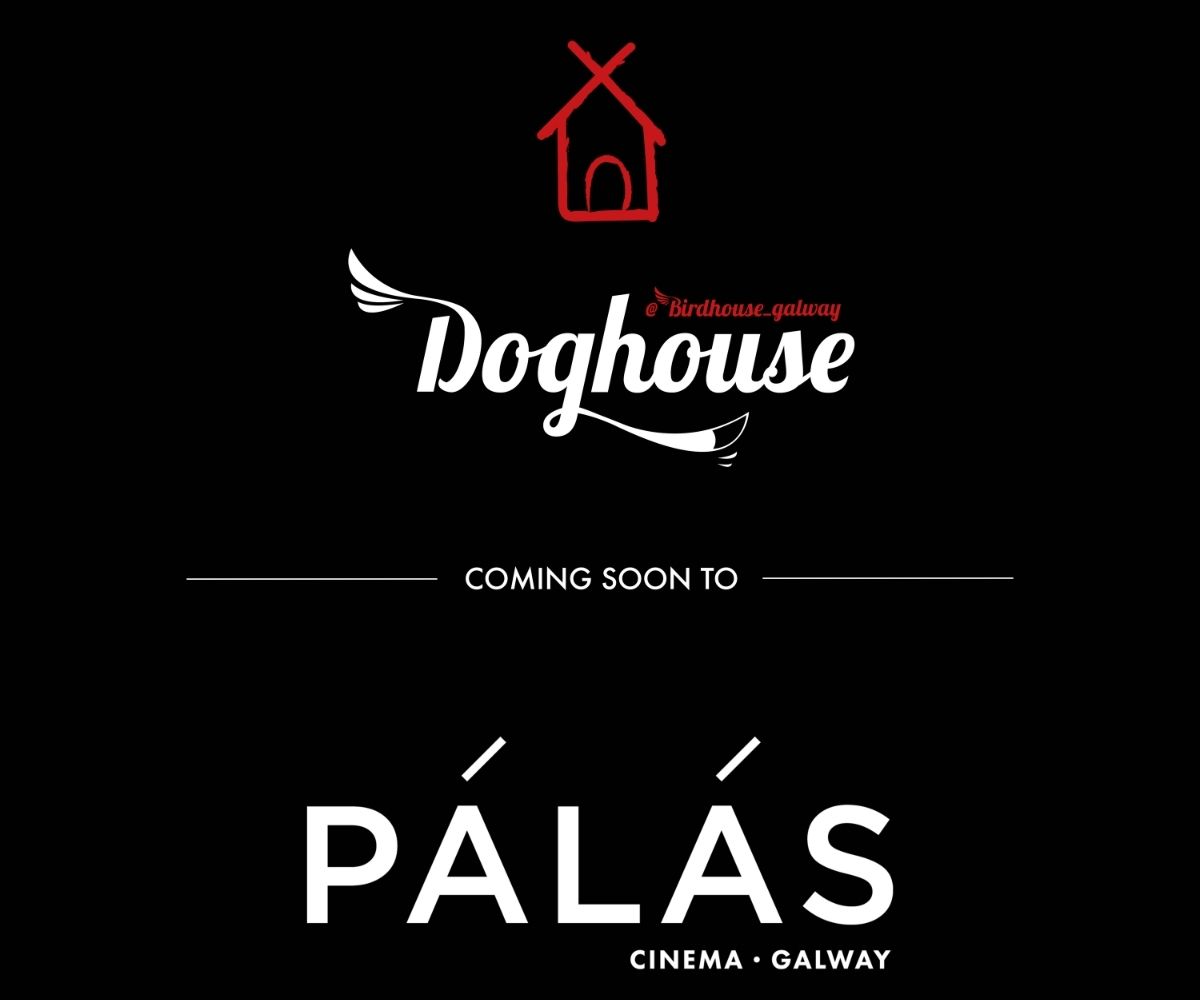 The menu will comprise of custom Hot Dogs (the sausages sourced from, Connemara's finest, McGeoughs!) as well as a vegan option, and as ever using the very best local suppliers including Cork's cheddar from Hegarty's and mustard from The Lodge Barna. Fraser hopes to expand the offering over the coming weeks but, for now, whether yours is a Buckie BBQ, Teeling Whiskey Bacon or a Bum Burner – there's something for every taste on the menu!
Opening hours will be:
Wed & Thurs 5pm-10pm
Friday 3pm-10pm
Sat & Sun 1pm-10pm
To celebrate the arrival of Doghouse @ Pálás, cinema tickets will be €5 all day long on Friday 3rd of June - keep an eye on their website for tickets! Follow Pálás on Instagram, Facebook and Twitter for screening times and special evens. Follow Birdhouse on Facebook and Instagram for updates on hours, menus and special offers and events.
Published on Updated on