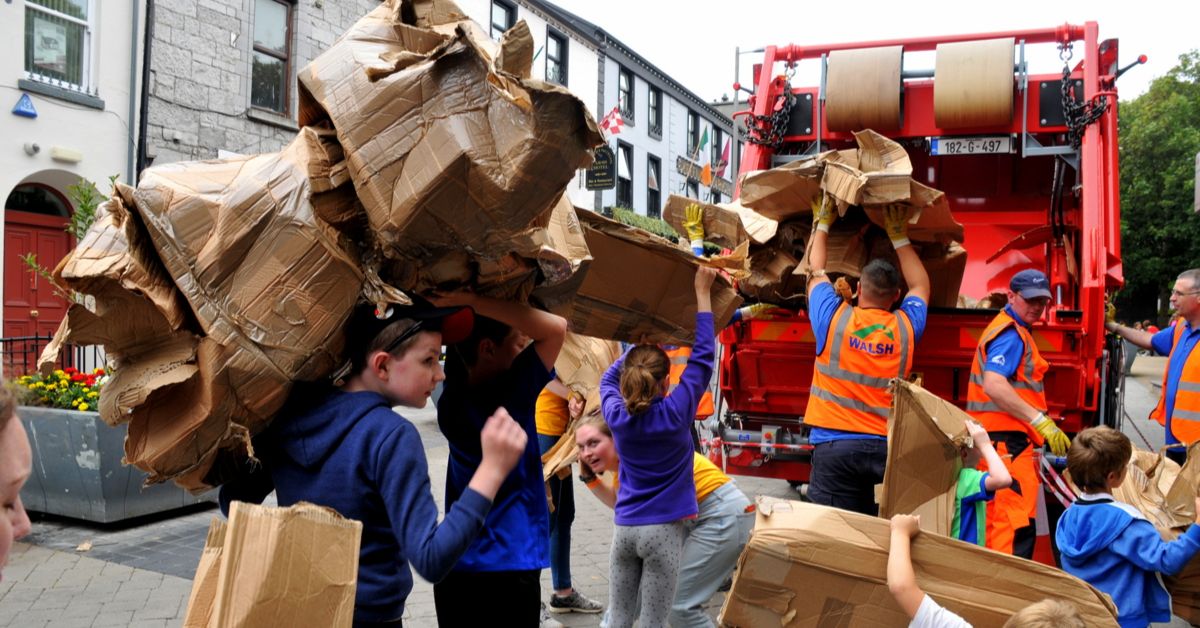 Walsh Waste sustainable approach to Galway International Arts Festival
This summer, Walsh Waste are going above and beyond to make this year's Galway International Arts Festival as environmentally friendly as possible with the introduction of new sustainable practices.
Walsh Waste has been an integral part of the festival since supplying the first ever bin in 1978. Over the years, the festival has grown massively in numbers, welcoming thousands to the Heineken Big Top every year. Walsh Waste have extended their services and now also provide portal toilets for the two-week festival. This summer, GIAF organisers have made a conscious effort to introduce the use recyclable cups for the Heineken Big Top.
The Galway Waste and Recycling company have been great supporters of the 'People Build' project since 2017, not only providing thousands of cardboard boxes to the installation but also recycling 100% of the materials after the project.
"We are a long-time festival recycling partner and are committed to ensuring all waste is recovered or recycled. Walsh Waste moved away from using landfill as an outlet for mixed general waste / residual waste in 2011," explained Managing Director of Walsh Waste, Gerard Walsh.
Now in 2019, Walsh Waste will again support the People Build, after it won the hearts of Festival audiences in 2016 & 2017, French artist, Olivier Grossetête, returns to Galway International Arts Festival with The People Build, a spectacular architectural event that has captured the imagination the world over. Encouraging a sense of community whereby the public can get involved, The People Build will see hundreds of volunteers creating a large-scale and highly ambitious structure solely from cardboard. It will take place from July 19-21 and is entirely free.
This year Grossetête and his team, together with hundreds of volunteers, will help transform cardboard boxes that will replicate an iconic Galway building and will be erected on Eyre Square.
This structure will be assembled on Friday July 19 and Saturday July 20 and as per last year, they will be demolished the day after on Sunday July 21.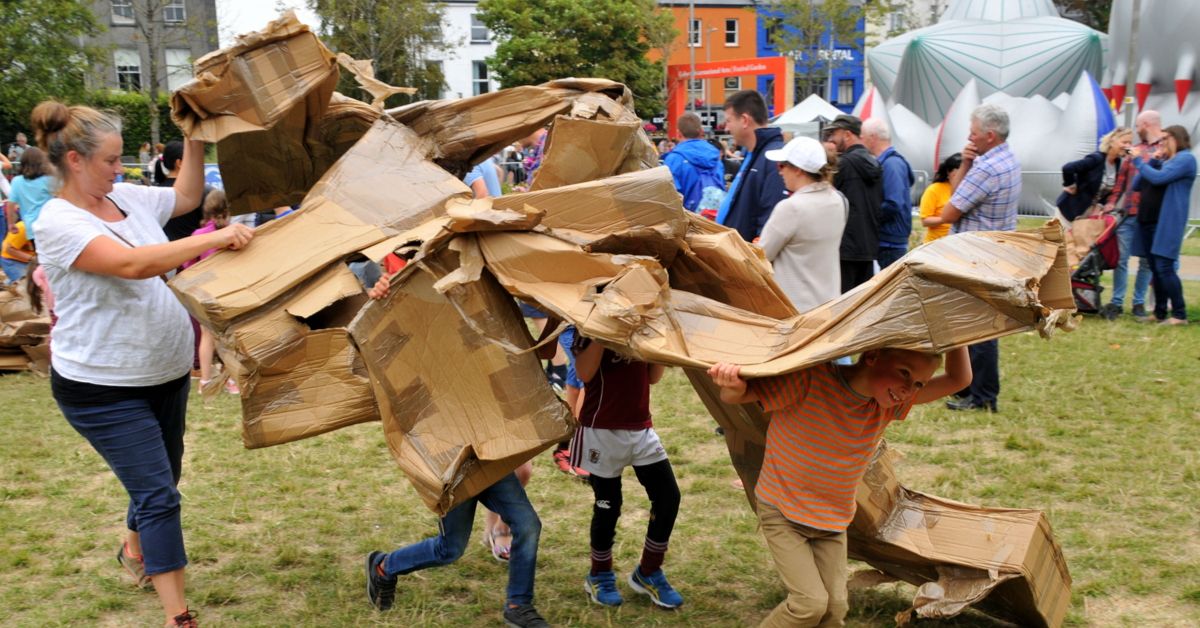 "The thousands of cardboard boxes following the demolitions, everyone will be delighted to hear that 100% of the cardboard is recycled. It is our vision to continue providing our customers with the most sustainable recycling options, and in doing so change the way they think about their own recycling practices. We will achieve this through utilising only the most environmentally sound sources of disposal in the market. We are committed to achieving business success while leaving a positive imprint on society," said Gerard.

It's estimated that almost 2 tonnes of cardboard will be used across the build. Once the structure has been demolished, Walsh Waste & Recycling will be on hand to take away the crushed cardboard to be recycled.

The 42nd Galway International Arts Festival is Ireland's leading international arts Festival and runs from 15-28 July 2019. See more at www.giaf.ie or at https://www.walshwaste.com/.