The 16th annual Galway Memorial Walk in aid of Galway Hospice, which honours those who are no longer with us, is taking place on Sunday 12th September.
This year, Covid-19 once again means we can't all come together to walk The Salthill Prom, so Galway Hospice is asking you to walk somewhere special with family and friends on 12th September, commemorating those loved ones who have passed away while raising much-needed funds for a vital service here in Galway.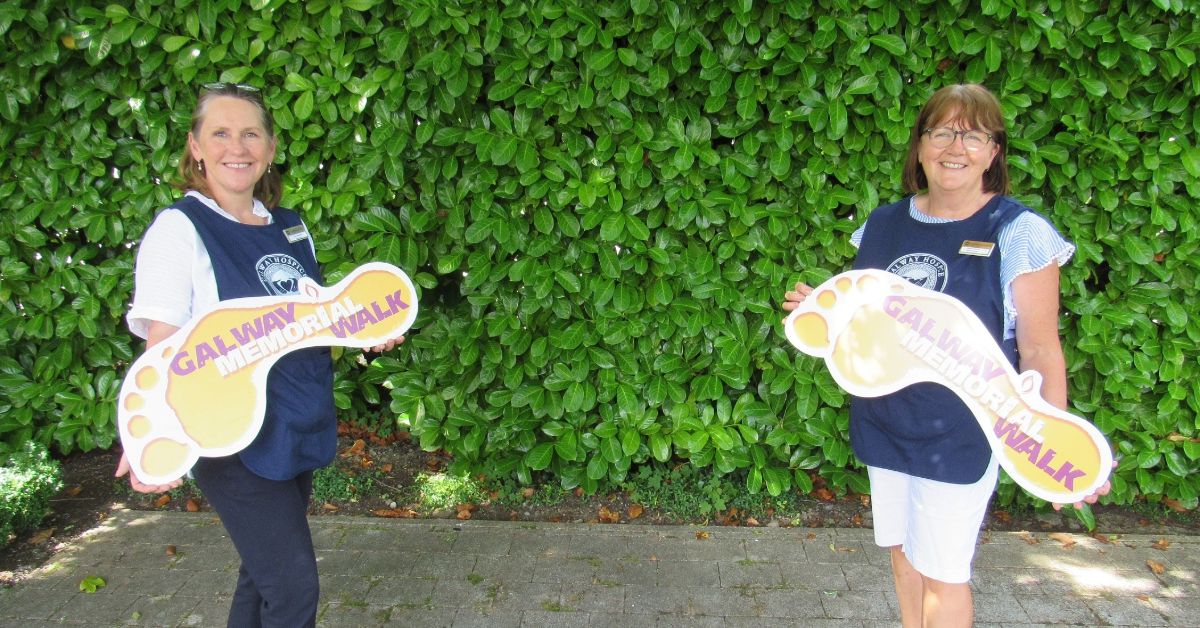 Galway Hospice Volunteers Lana Murphy and Maura Cooney
Galway Hospice has continued to provide care throughout the global pandemic and it needs your support now more than ever! Make it a walk to remember by registering now for the Galway Memorial Walk. Register before Friday 20th August to receive a personalised t-shirt with the name of your loved one!
"This walk is so special for us and for people each year. It means we can have a day when we all come together and honour those who have been lost from our lives. Seeing people walking in memory of their family, friends and loved ones and celebrating their lives is always so poignant in Galway on the second Sunday in September. It allows us all to come together as a community to remember and to raise vital funds for other people who will need our help throughout the coming year," said Mary Nash, Chief Executive of Galway Hospice.
Featured Photo features Galway Hospice Occupational Therapists Emer Organ & Vanessa Mooney.