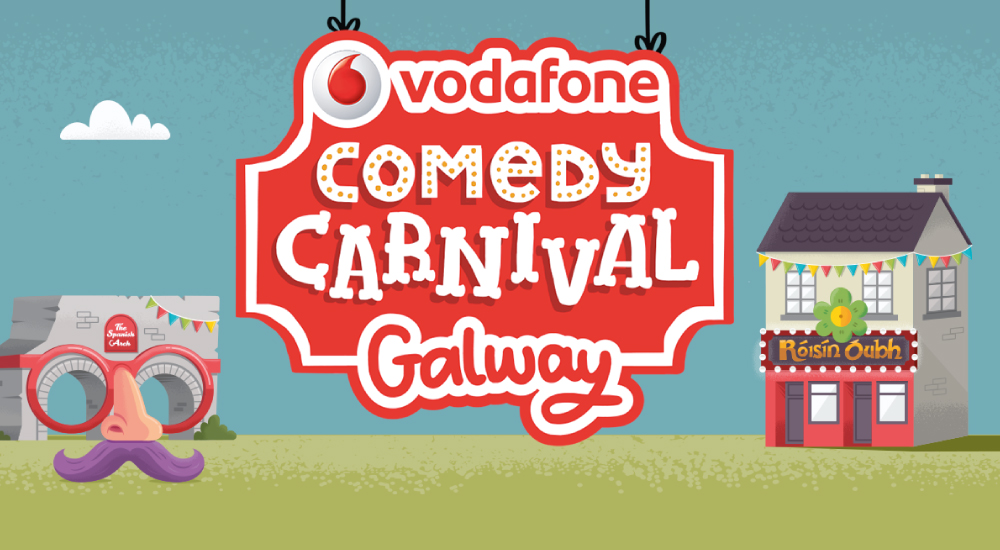 VODAFONE COMEDY CARNIVAL ATTRACTS THE WORLD'S BEST-LOVED COMICS
The Vodafone Comedy Carnival, running from the 22nd to the 28th of October, is one of the main events in Galway's cultural calendar. For 14 years, it has been bringing the best-loved and biggest names in comedy from right across the globe to Galway. This year's programme looks bigger and better than ever with over 100 acts across 18 of the city's best venues. But the real excitement comes when you take a glance at the amazing list of headliners. Have a read on to find out more…
John Bishop – Work in Progress
The Liverpudlian legend is on his way back to Galway for a Work in Progress show. Cheeky, charming and oozing with natural talent, John Bishop is a true comedy superstar. His broad grin is infectious and sure to leave your sides aching from laughter. This is a rare opportunity to catch John in a venue smaller than a football stadium. John's first TV appearance was back in 2007 on RTE's The Panel which led to 8 out of 10 cats, Live at the Apollo, Mock the Week, Have I Got News For You and of course, The John Bishop Show.
OCTOBER 22 & 23 // Leisureland
Ross Noble – Humournoid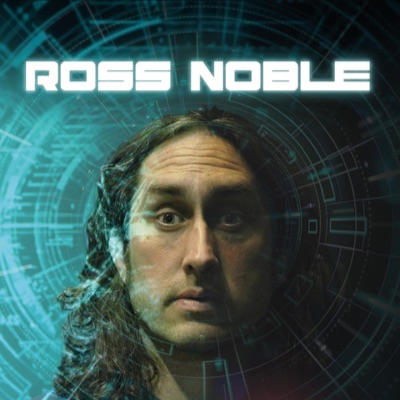 What happens when pure comedy takes human form? What happens when a creature is created and bred to do stand up? Nobody knows because that isn't a thing. Ross Noble doing a comedy show is a thing, however, and now is your chance to come and see it. Eccentric, mainly improvised and surreal; Noble's unique style of delivering his random and bright-eyed stream of consciousness will leave you filled with wonder as you cry with laughter. A truly (weirdly) entertaining performer.
OCTOBER 26 // Black Box Theatre
Jason Byrne – Wrecked But Ready (Irish Premiere)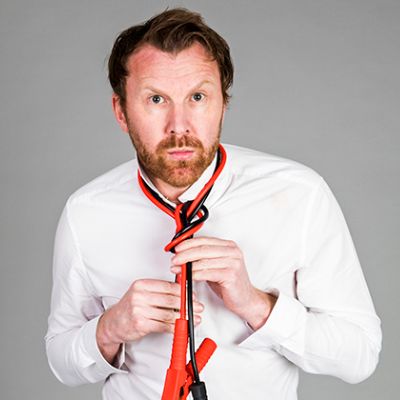 The Star of 'Ireland's Got Talent' has had a hard year. But he doesn't want to talk about that. He's wrecked but ready. Ready for a laugh. This show is a celebration. A celebration of triumph over adversity. A celebration of the fact that everybody's got their own crap going on and they don't need to listen to someone else moaning about their problems. So, leave your worries at the door and find out why The Times described Jason as "The Outright King of Live Comedy".
OCTOBER 27 // Black Box Theatre
Reginald D Hunter – Facing the Beast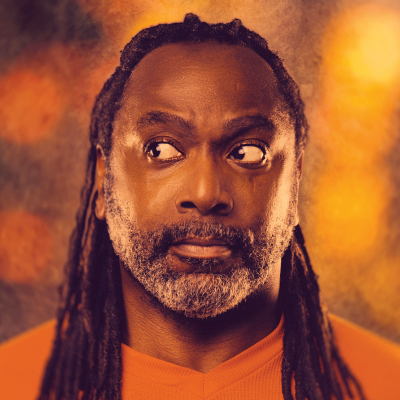 Reginald D Hunter returns to Ireland in 2019 with his highly anticipated brand new show. After twenty years of gifted storytelling and effortless dark humour, Facing the Beast showcases this gentleman southerner at his controversial and hilarious best. Reginald's searingly honest material has garnered him a popular fan base that spans generations. He is one of the few performers to have been nominated over three consecutive years for the highly coveted Perrier Award.
OCTOBER 25 // Town Hall Theatre
Ardal O' Hanlon – The Showing Off Must Go On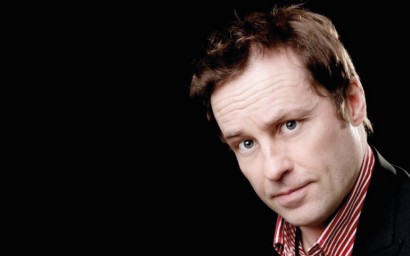 Where Ardal comes from (small-town Ireland) there is nothing worse than showing off. Yet he is a professional 'show-off' who continues to do stand up comedy for money. A very shy show-off (and as a result conflicted) but a big show-off nonetheless (i.e. a disgrace to his family). So why does he do it? Who knows? But one thing is for sure, he has consistently proven himself to be one of Ireland's greatest living comedians.
OCTOBER 26 // Town Hall Theatre
Omid Djalili – Work in Progress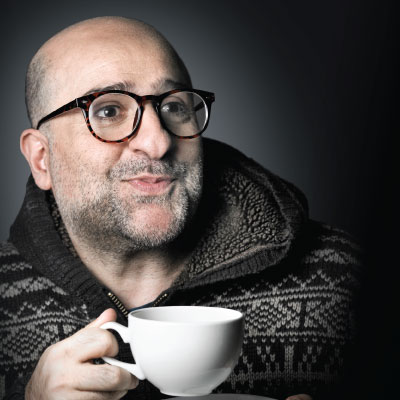 Legendary festival favourite, stand-up comedian, film & television star Omid Djaili returns to Galway. Intelligent, sometimes provocative and always entertaining, Omid's stand-up is a hugely energetic and captivating comedy masterclass. He has been described as one of the most joyfully smart, stimulating and entertaining comedians. Omid has appeared in movies like Gladiator, The Mummy, Mamma Mia 2 and on Celebrity Apprentice. He is soon to star in His Dark Materials.
OCTOBER 24 // Town Hall Theatre
Dermot and Dave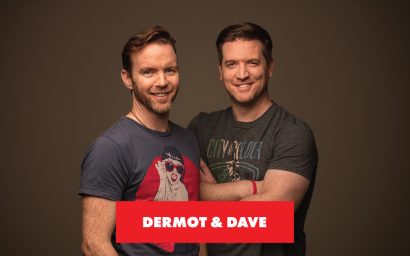 Two of Ireland's favourite radio hosts, Dermot and Dave present yet another ridiculously funny show. Every year, Today FM stalwarts Dermot Whelan and Dave Moore sell out just as quickly as many world famous acts – they're just that popular! Dermot Whelan said: "Imagine a bonkers radio show that grows legs and arms and a head and starts firing out craic and waving its arms like an angry King Kong in that movie. That's not even close!". Dave Moore commented: "It's all our listeners' favourite characters, stand-up, improvised comedy, music and an interactive gardening segment – what's not to love?!"
OCTOBER 24 & 25 // Black Box Theatre
The Two Johnnies – Live Podcast and Book Launch with very special guests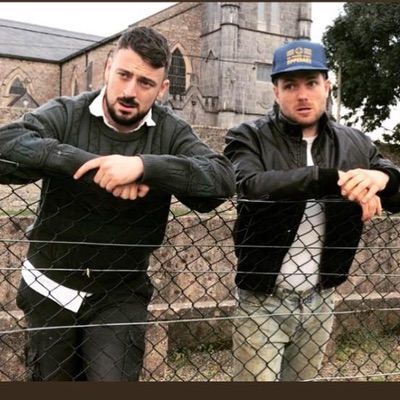 The Two Johnnies present the world's leading podcast in the niche areas of riding, gaelic games and parish news. This unlikely global success story is the combination of Johnny B & Johnny Smacks. Producer Maura, Lauren and of course, Noel Furlong, has catapulted them to the No.1 position in Irish Podcast Charts every week for over 80 weeks! On top of that, these lads have racked up 10 million views on YouTube and have hundreds of thousands of followers and subscribers across social media. So this is definitely a show you want to catch if you want to keep up to date with the latest, on-trend craic.
OCTOBER 25 // Leisureland
BINGO LOCO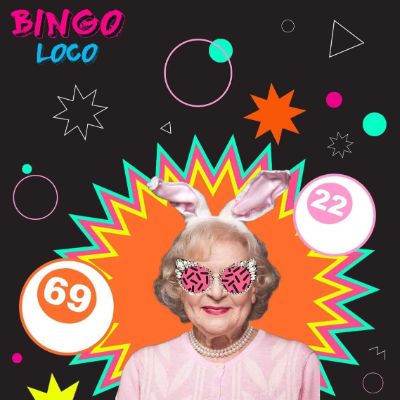 If you thought that Bingo was a boring game played solely by grannies, pensioners and incels then think again. Bingo has evolved – and how!! With sold out shows across Australia, Ireland and the UK, Bingo Loco has taken audiences by storm. They've flipped traditional bingo on its head and thrown in a few conga lines, dance offs, rave rounds, lip sync battles, glow sticks and prizes like vacations and cars! (or sometimes, even, lawnmowers)
OCTOBER 24 & 25 // The Galmont Hotel
Waterford Whispers News Live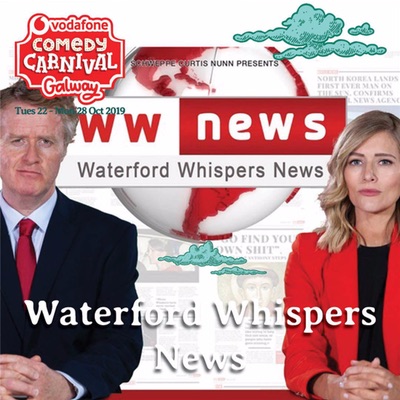 Your favourite daily fake and funny news source is now a brilliant live show The hilarious show from the outrageously popular satirical website Waterford Whispers News comes to Galway this October as they celebrate ten years online. In a stunning live show, set in the WWN Newsroom, two TV news anchors – Áine Ní Lása and Les Duggan –deliver a rapid-fire, subversive rollercoaster of a production complete with video reports, in studio interviews and spoof adverts. This unique show will have you in stitches and questioning every news broadcast you see from then on.

OCTOBER 23 // Black Box Theatre