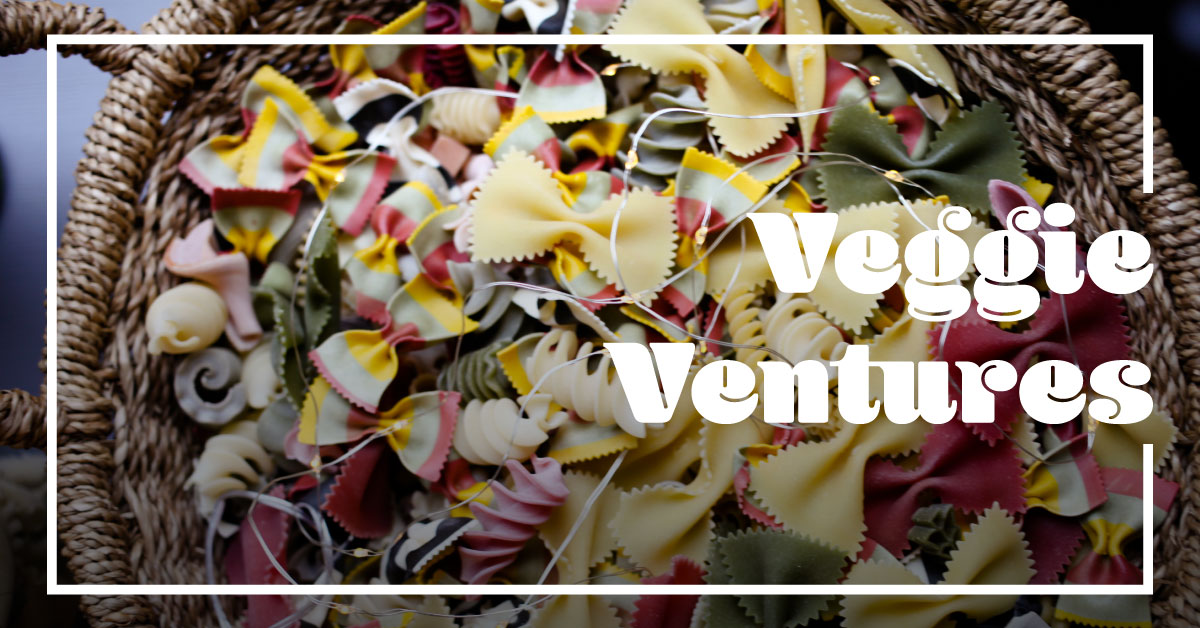 VEGGIE VENTURES
While we know that many of our carnivorous readers enjoy a good meaty feast, there are an abundance of vegan and vegetarian folk out there just waiting for the inside scoop on where to get all of the veggie goodness in Galway.

You may be surprised to hear that it's not all celery sticks and hummus – you can get all your favourite dishes with meat-free substitutes and dairy-free delights while maintaining the delicious taste. Sure look – at the end of the day, we're all trying to save the planet and the way you eat is a great place to start. Eating meat and dairy-free for a couple of days a week can make a world of difference, so pop along to any one of these fine establishments for a feed…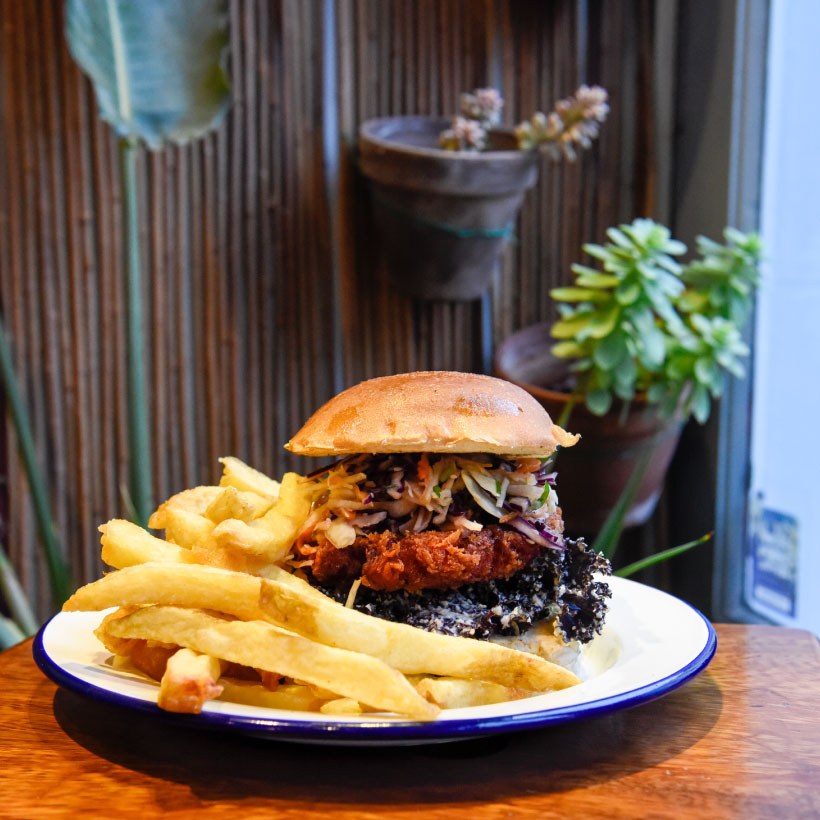 The Gourmet Offensive
From Market stall to Mary Street, Floris Wagemakers has helped shape Galway's street food scene for over fifteen years. Rolling back to 2005, Flo introduced the good people of Galway to the middle eastern delicacy, falafel, with his new business venture, The Gourmet Offensive. As TGO quickly became a locals favourite at St. Nicholas' Market, in 2015, The Gourmet Offensive took the plunge and moved into their permanent home in No.11 Mary Street. From traditional falafels to TGO style spice bags, they've taken a healthier spin on quite a few diner and takeaway staples. If colourful salads or wholesome curries are more your thing, don't worry, they've got you covered! And did we mention their very own homemade tofu. Yes, we said homemade. For affordable, flavoursome food, look no further than the humble TGO.
11 Mary St // more here
Café Temple
Since 2016, Galway's favourite social café, Temple Café, have been providing vegans and vegetarians alike with some of the best grub in town. From breakfast to lunch and everything in between, Seb and the gang have created a plant-based paradise right in the heart of Galway's Latin Quarter. For breakfast, test out their vegan fry, served with homemade beetroot sausages and sweet potato & black bean hash, or if you're feelin' fancy, their pink buckwheat pancakes are always a treat. For lunch, you're spoilt for choice all year round with healthy salads, beetroot burgers and amazing soups, made fresh everyday. Still have room for more? If your sweet tooth is getting the better of you, treat yourself to one of their crumbly vegan muffins or cheeseless-cheesecakes alongside a tasty vegan hot chocolate. Remember, your body's a temple too!
The Cornstore // more here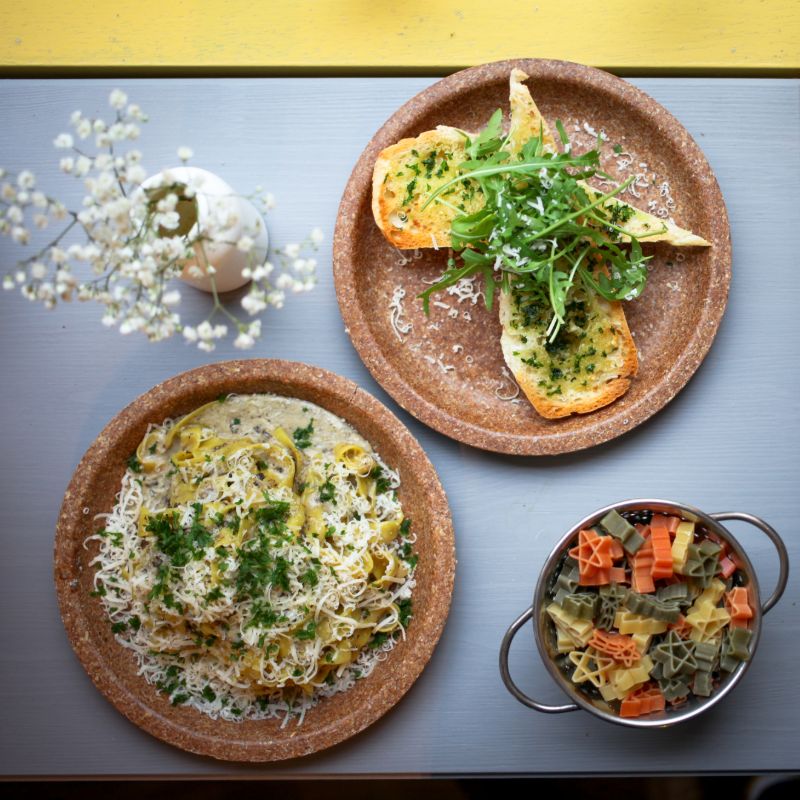 Pasta Factory
Did someone say vegan pasta? Pasta Factory has been dishing out some of the best homemade pasta since day dot. An ultimate family favourite, Tom and his team have created a vegan-friendly menu fit for any health-conscious people. With a strong focus on supporting local suppliers, their menu changes weekly, pairing seasonal flavours along with their signature homemade pasta. Inspired by Italian classics, enjoy a wholesome bowl of vegan ravioli or test out some vegan lasagna – and the high-quality vegan cheeses will ensure you won't miss the meat. Make sure to try their staple vegan special; vegan pasta alongside a bottle of refreshing kombucha and a slice of vegan heaven chocolate cake. And if you're still hungry (which we highly doubt) don't forget, you can even eat your plate!
<13 Mary Street // more here
The Lighthouse Café
A vegetarian paradise, The Lighthouse Café is the perfect spot for a quiet catch up and wholesome food. Midweek, their bountiful breakfast menu includes homemade veg pudding with smoked tofu scramble, bowl-a-granola with fruit compote and plant-based yoghurt or overnight oats. Not stopping there, Lighthouse Café's healthy and hearty lunches will keep you fueled all day long. From blue cheese and mushroom toasties to cauliflower pakora salads to their humble homemade soups, vegetarian food has never tasted so damn good! Not to mention their exquisite array of delightful vegan friendly cakes and desserts, and if you're looking for the ultimate vegan brunch, pop in on Sundays from 12-4pm.
8 Abbeygate St Upper // more here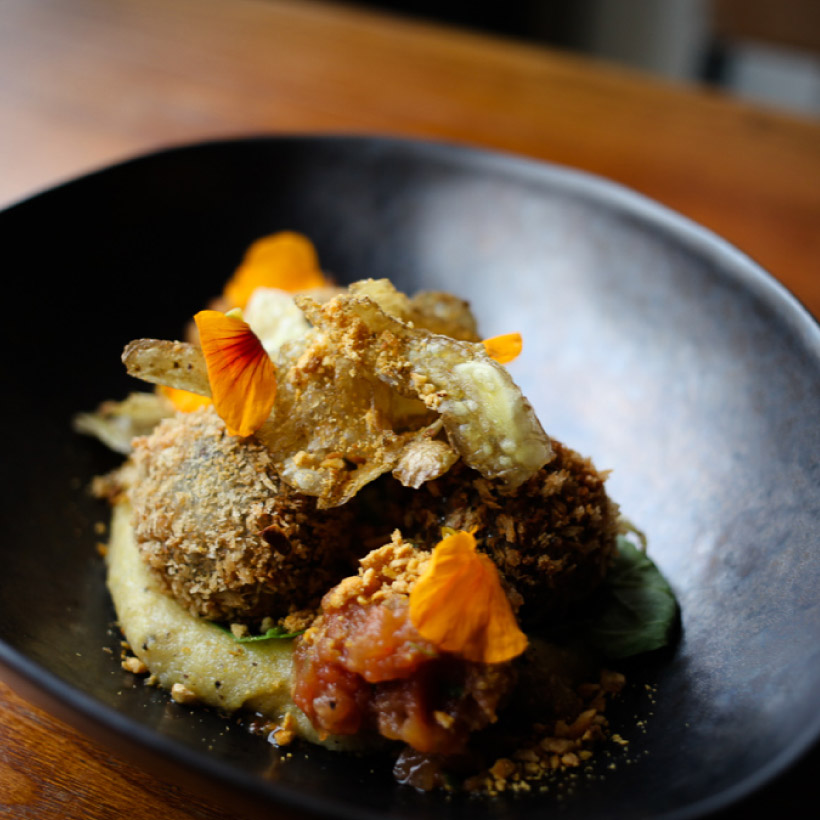 Greens & Co
Galway's West End has gotten a little greener with the addition of Greens & Co – a 100% plant-based eatery serving fresh, original food and drink. This Veganuary the team promises to transform the way people see plant-based food by appealing to all those looking to eat meals that are more sustainable, better for the environment and their own health. Throughout the month they'll be running a range of events that look after your mind, body and soul. Kicking off with yoga, breathing and brunch with Dermot Ryan yoga. Followed by a fermentation 101 workshop with Rerooting The Future, and whilst we're on the topic of fermentation the lads from All About Kombucha are giving a talk and tasting on gut health. To close out the month a vegan wine tasting from the French Market with plant based canapés as part of the 'Meet The Supplier' series.
4 Henry St // more here
Delight
Fueling the good people of Renmore for over 14 years, this neighbourhood favourite joined the well known Ground & Co café tribe last summer and boy have they blossomed. Kevin, Steph and all the team have brought Delight to life with its vibrant interiors and warm welcome. As always, Delight offers plenty of options for vegans and vegetarians, with veggie wraps and colourful salads appearing on the menu. If you're in the mood for a boost, check out their dreamy smoothie menu – they've something to tickle everyone's taste buds. And of course, no trip to Delight is complete without one of their gourmet coffees. With enough plant-based milk options to beat the band, you can easily enjoy your almond latte in the comfortable surrounds of Renmore.
Renmore Ave // more here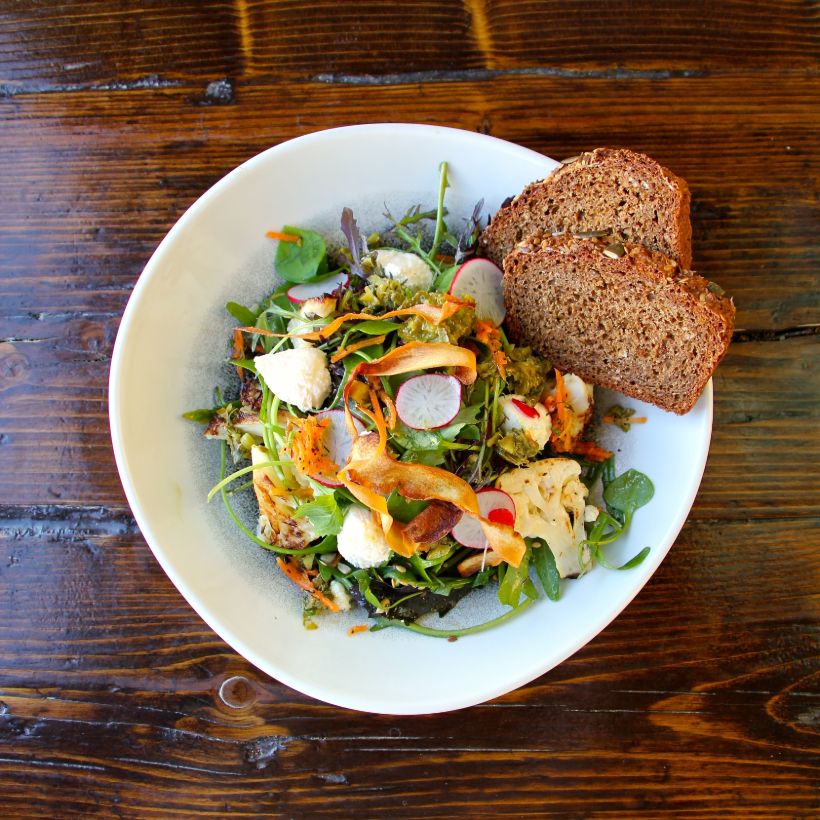 Gather
Vegan and vegetarian options are so much more than an afterthought at Gather Restaurant. Head Chef Siobhan Flaherty shows her passion for plant-based foods as she not only creates vegan and vegetarian options, but also creates an experience of flavours. As a proud supporter of local suppliers like Sloehill Farm in Abbeyknockmoy, Gather Restaurant change their menu seasonally, working with locally sourced, fresh vegetables. Using gorgeous ingredients like chestnut, burrata, vanilla blackberries, roasted celeriac, crispy sage and hazelnuts, Siobhan and her team have a vision to create vegan and vegetarian food with a difference. If you want our advice, try their dreamy pumpkin and swiss chard lasagne – made with premium vegan cheeses and a whole lotta love. For a cosy meal served with excellent service, gather the troops and head to Tuam.
High St, Tuam // more here
Jungle Café
A true oasis residing in the east side of the city, this jungle themed outdoor café is ideal for those breakfast catch ups or time-out lunches. With the winter weather still in full swing, a warm cuppa and a cosy couch make for the perfect pairing as the rain beats down. From breakfast right through to lunch, Jungle Café have plenty of flavoursome vegan and vegetarian dishes to choose from. Passionate about cooking, the team cook everything from scratch using locally sourced produce. Vibrant salads, wholesome sandwiches and hearty soups are just some of our meat free favourites from Galway's outdoor café and if your sweet tooth is aching, treat yourself to one of their delicious vegan cakes or cookies. Paired with a plant based milky coffee and you're in for the ultimate treat.
<29 Forster St // more here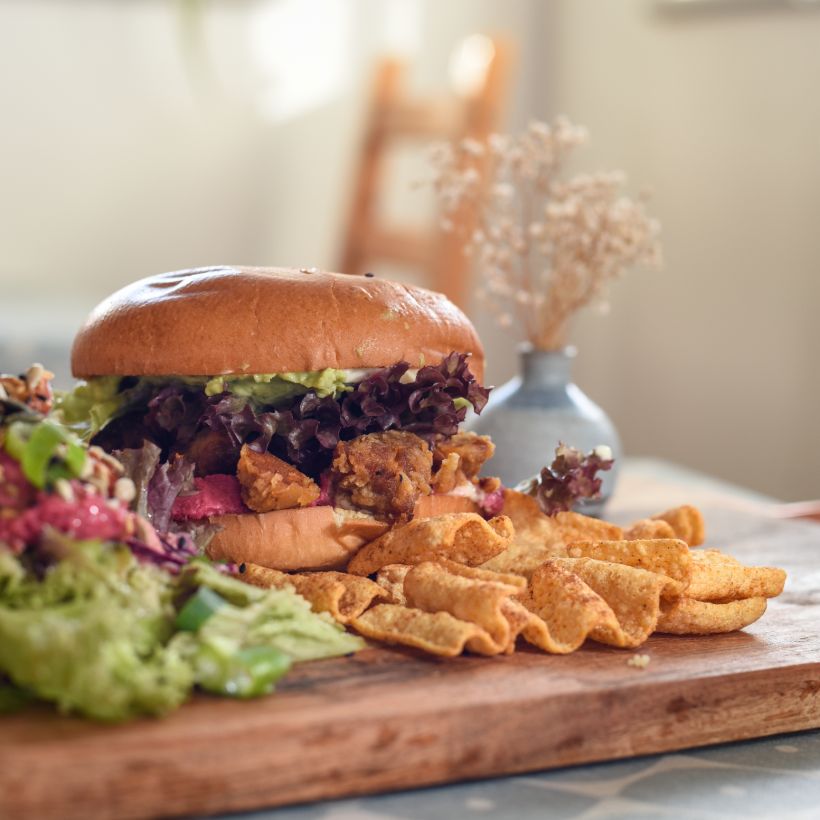 Sweet Nothings
Having started learning about vegetarianism and veganism nearly four years ago, the folks at Sweet Nothings café have always tried to put an emphasis on living clean and as sustainably as possible. Their menu is 100% vegetarian, nearly all of which have a plant-based vegan option. They've even got vegan, wheat and refined sugar free desserts that they've been selling at markets for the last three years. Connemara has taught them that simplicity and living in harmony with nature is the key to everything and that's evident in their simple, wholesome, healthy food. With a 'no plastic' policy, Sweet Nothings make as small an environmental footprint as possible by using carton bags, boxes, forks and biodegradable cups only. Feel free to bring along your own tupperware, if you fancy.
Ballyconneely // more here
Builín Blasta Café & Bakery
Builín Blasta is a friendly kind of place. It offers a truly Irish Céad Míle Fáilte to everyone who graces through their doors. Their café & bakery is open to everyone, with wheelchair access and a family-friendly atmosphere, you can even bring your dog for a visit too. They offer award-winning vegan options such as their Lentil Spaghetti Bolognese with cashew "parmesan" and their super tasty vegan sandwich with chermoula, roasted mushroom, tomato & caramelized onion on homemade sourdough rye bread. If you're looking for a sweet fix, treat yourself to one of their delicious vegan desserts, perfectly paired with a warm cuppa. And, of course, they've loads of dairy-free milk alternatives for your post-meal teas and coffees too. Focusing on wholesome, homemade food, Builín Blasta is the perfect pitstop for any Wild Atlantic Way explorer.

Spiddal // more here