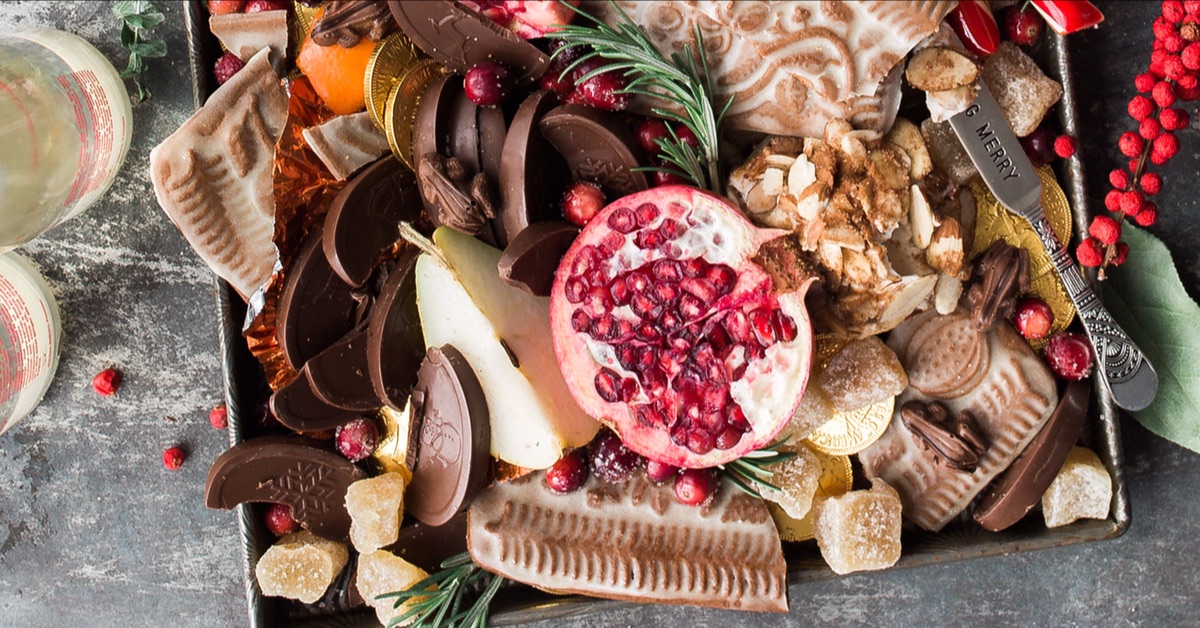 ULTIMATE GALWAY CHRISTMAS HAMPERS
Rejoice and celebrate! Christmas time is here and brings with it joy and festive cheer, but most importantly allows for big tasty food hampers to come back into our lives. Praise!!!
If you're stuffing your face this Christmas, make sure you're stuffing it with the highest quality treats. An ideal gift for friends, family or colleagues. We have handpicked the best hampers Galway City has to offer – happy eating!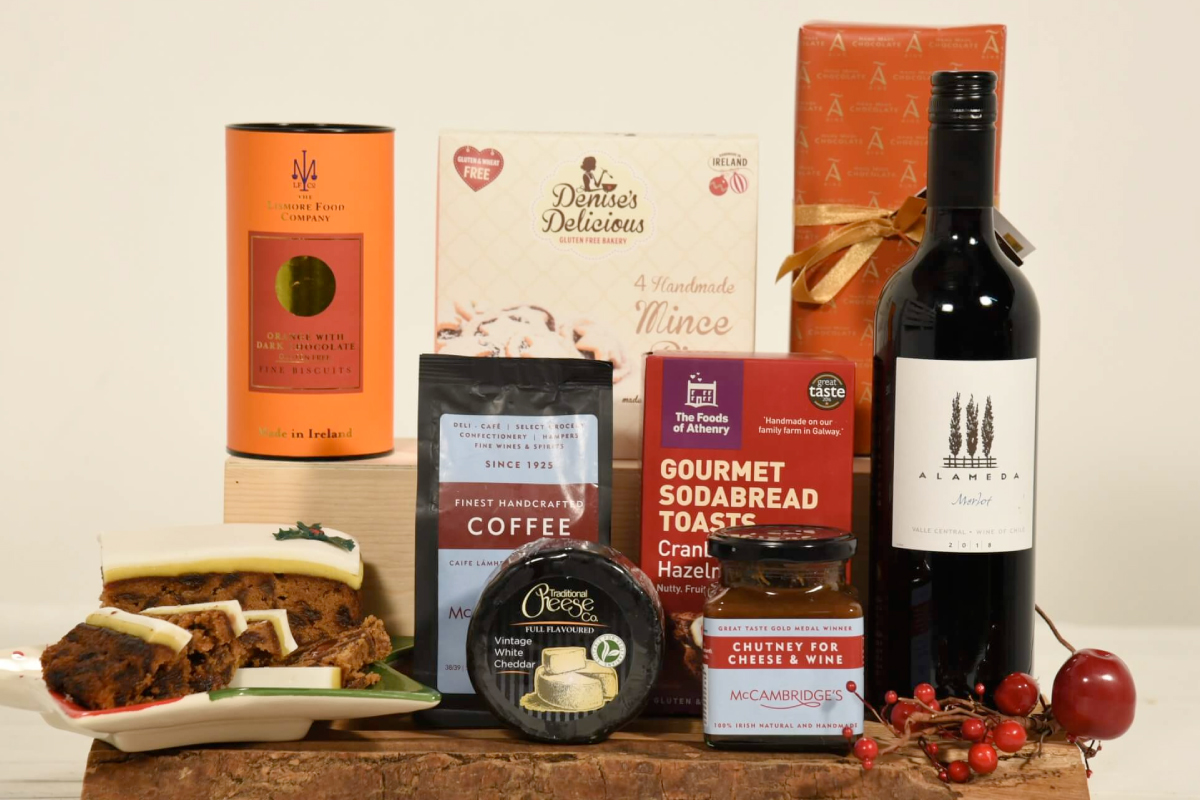 IS IT REALLY A GALWAY CHRISTMAS WITHOUT A HAMPER FROM McCAMBRIDGE'S?
There is nothing better than uncovering a basket brimming with the finest gourmet treats and goodies ready for a mighty Christmas feast. Lined with some of the most delicious locally sourced grub there is around, McCambridge's go above and beyond to ensure that there is something for everyone in their handpicked hampers, they've even put together some delicious gluten-free, non-alcoholic and vegan hampers. All of which are sure to make a fantastic addition to any of your Christmas celebrations. With a mixture of sweet and savoury treats from salted crackers to mince pies, they are really rather luxurious. Drop into the store on Shop Street or order online today to have it in time for Christmas.
McCambridge's of Galway // Shop Street //  More Here
CHRISTMAS TIME, BIG FAT BOX OF CHEESE AND WINE… CLOSE ENOUGH
Sheridan's are well known for their extensive collection of beautiful cheeses and what better time of year to splash out on the good stuff than at Christmas. With some of the best handpicked seasonal cheeses, matured to perfection you'll have the cheese board of your Christmas dreams. With prices starting at just €12.50 there's no excuse not to drop down to Sheridan's. It's time to eat your weight in cheese as if we have to ask you twice?
Sheridans // 14 Churchyard Street // More Here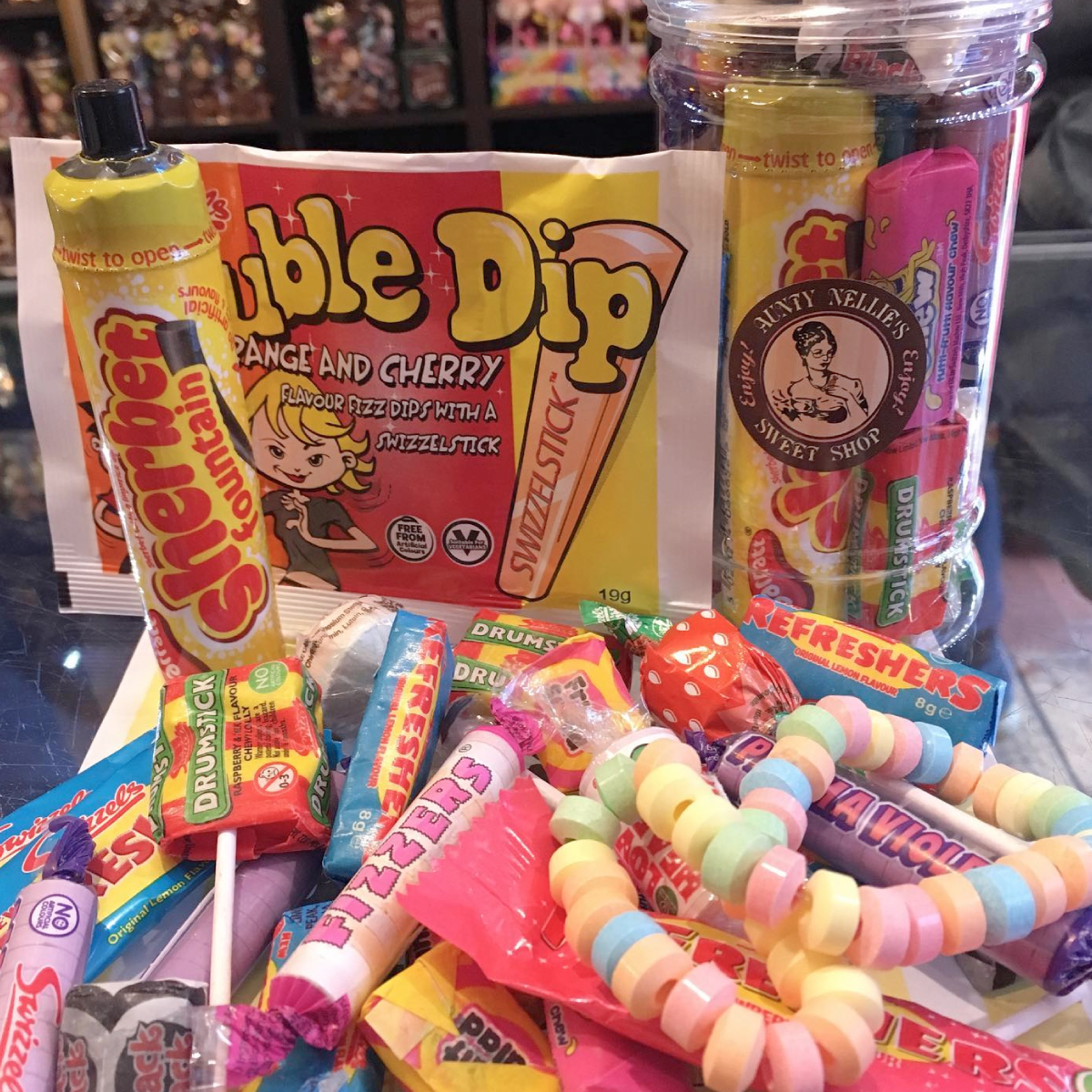 FOR ALL YOU SWEET THINGS
Someone in the family with a serious sweet tooth? Then check out Candyland's ultimate sweets hampers. From Reece's pieces to a vegan-friendly creation, their hampers bring the tastes of American candy to Galway city. With prices ranging from €28–€35, give the gift of the ultimate sugar rush this Christmas. If you're looking for something a little closer to home with some more local sweet flavours, check out Aunt Nellies! They have created the ultimate Super Retro Party Hamper to bring some Christmas childhood memories flooding back from the dead. Filled with old-time favourites such as Dip Dabs, Nerds, Refreshers and stingers, your taste buds will be tingling with the taste of fond memories.
Aunt Nellies // Latin Quarter // More Here
TRUFFLES, TRUFFLES AND MORE TRUFFLES
Christmas is about many things, but chocolate is definitely one of them. Butlers Chocolates understand our needs and have most definitely answered our prayers with a very special selection of Christmas hampers full of everything our heart desires. Offering alcoholic, nutty, fruity, dark, white, gluten and dairy free. They also give you the option to customize your own hamper and fill it with all your favourite pieces. Give us all the dark chocolate please!  Do you know someone who has been on Santa's good list all year? Why not reward them with all the chocolate they can eat.
Butlers Chocolates // Shop Street // More Here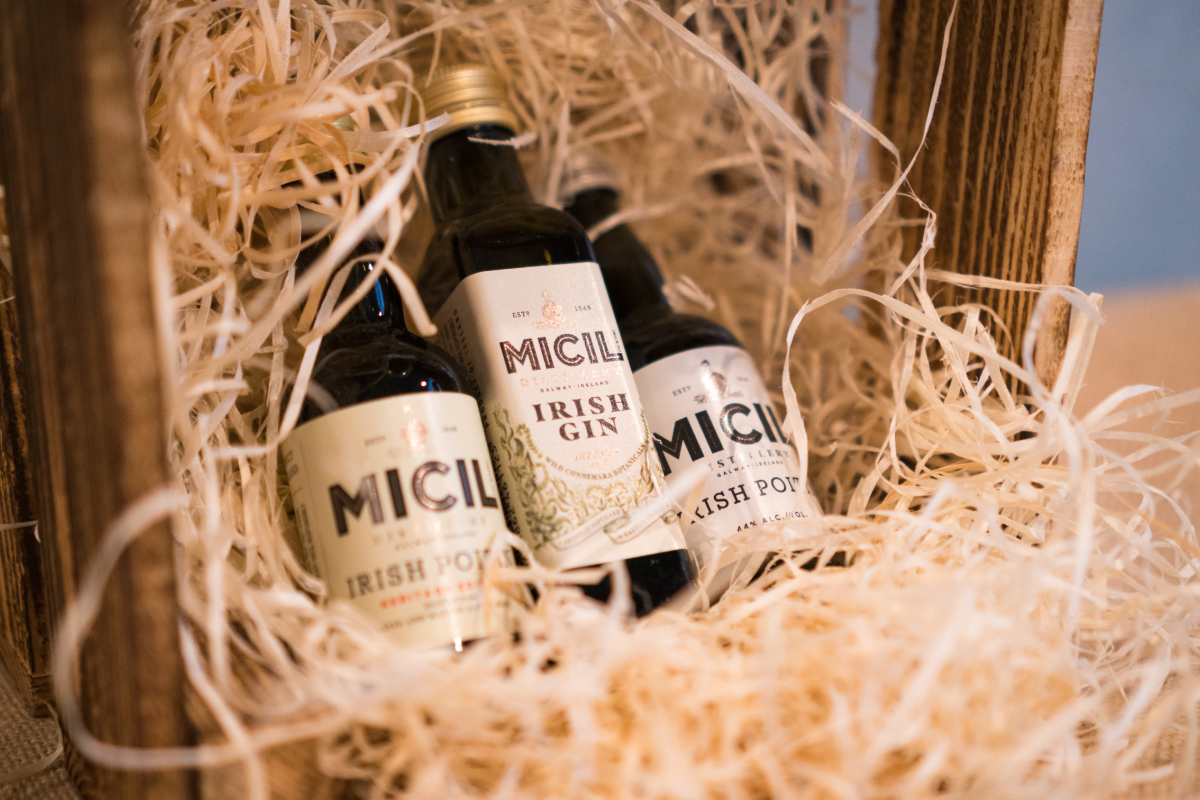 HAVE A DRINK ON MC CAMBRIDGE'S
With Silly Season right around the corner, it's time to start thinking about what tasty beverages you want to wash down your turkey. McCambridge's are back at it again with the quality selection of drinks hampers. They have everything from classic wines to Micil's Distillery's signature gin selection. Throw in a bottle of bubbly for good measure. Who doesn't love a boozy game of scrabble? It won't be long until you are starting to feel in the Christmas spirits… if you catch our drift. Let's hope you don't topple when you have a little tipple.
McCambridge's of Galway // Shop Street //  More Here
GIVE THE GIFT OF GATHER
The girls at Gather in Tuam, have just launched a delicious range of Christmas Hampers! Enjoy the taste of Gather from the comfort of your own home with their line of tasty, homemade relishes, salsa verdes and wait for it… their very own gingerbread cookie mix! From craft beer to wine and cheese, Gather are offering their festive favourites from as little as €25. G'wan, get yourself down to Tuam and give the gift of Gather this Christmas!
Gather // High St, Corralea West, Tuam // More Here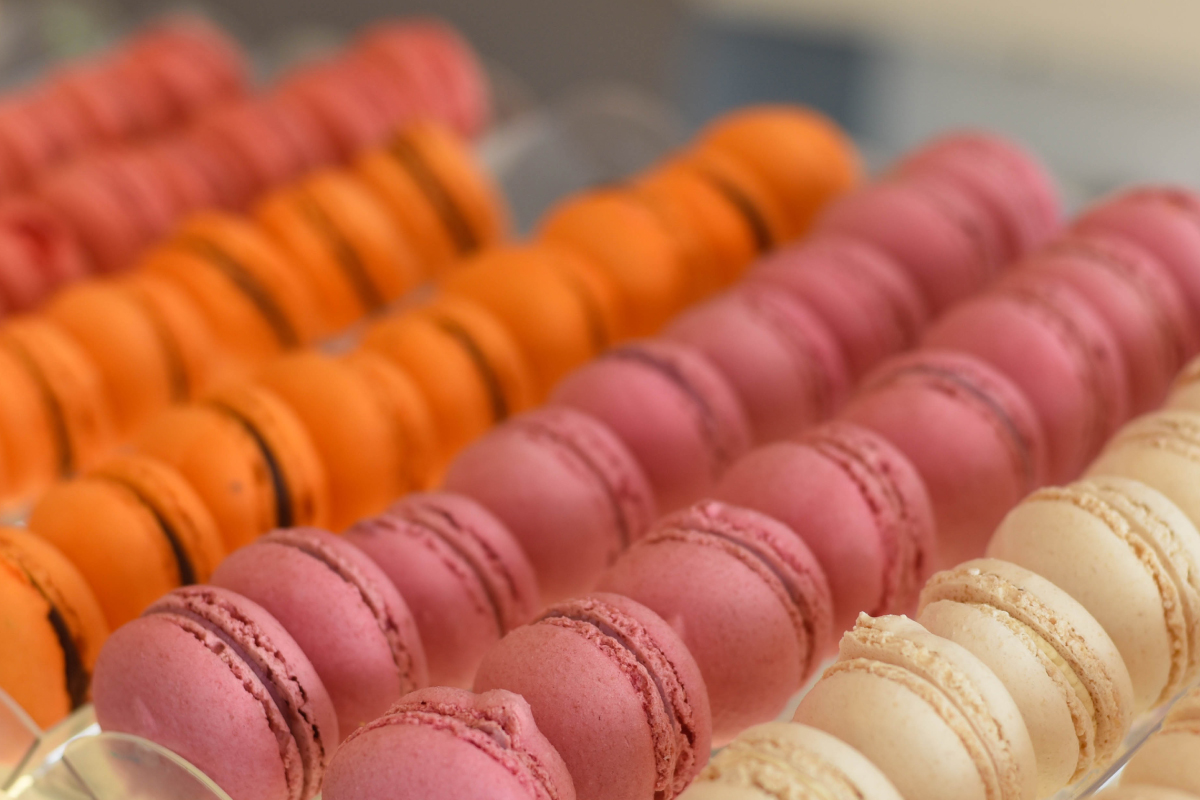 GOURMET TART OFFERING A CHRISTMAS SLICE
Gourmet Tart Co have just released a wonderful selection of Christmas hampers that have got us feeling all kinds of festive. They are packed with fresh macaroons, Christmas cake, cookies, chocolate brittle and all the deliciousness that we've come to love from Gourmet Tart. Plenty of moreish treats to satisfy any craving, all tied up with a bow! Freshly wrapped and packed for ultimate freshness. Ranging in price from €50 to €100, there's something for every budget.
Gourmet Tart Co // Jameson Court, Salthill // more
FILL YOUR STOCKINGS AT THE STATION
The Filling Station Galway have got you covered if you're looking for an ecofriendly pressie with their beautiful selection of zero waste hampers! They have something for everyone in your life that's sustainably savvy with their beginner's pack, bathroom essentials, beauty kit and vegan treats! With their wrapping being made from completely biodegradable plastic, there is nothing but a joyful feeling handing over one of these ingenious parcels. 2020 is coming and she's looking a little green.
The Filling Station // Abbeygate Street Upper // More Here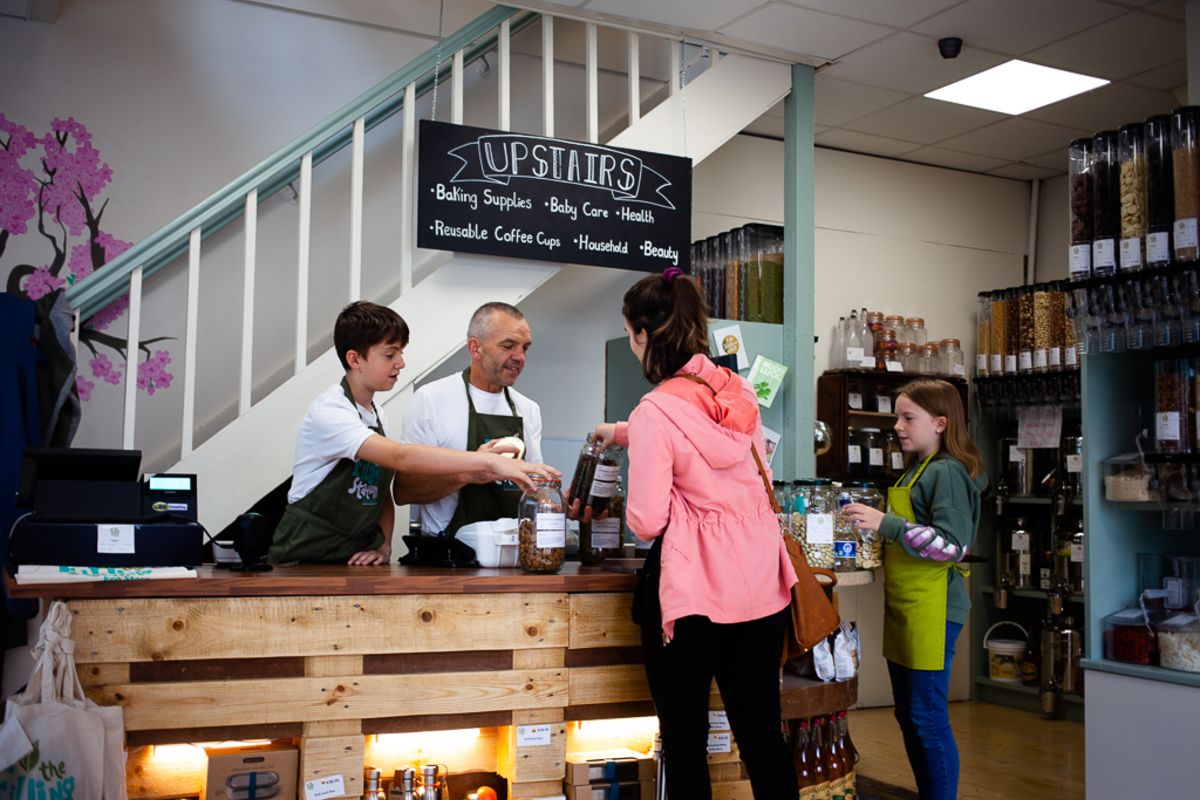 Words by Ciara Brennan