They say that every purchase is a vote for the kind of world you want to live in, so why not make every cent count by shopping local and supporting the community around you? On what would usually be a Black Friday driven by frenzied consumerism, with hoards of people grappling to secure a good deal, the Green Friday movement is encouraging people to spend the 26-28 November bolstering the businesses around them through positive reviews and making some online purchases.

Small businesses are plentiful here in Galway, and are the first port of call for many when it comes to getting Christmas presents sorted. The shopping experience within the walls of these local shops is unrivalled by larger retailers, providing valuable service and a human connection you won't find anywhere else. While you may not be able to browse the shelves and bat the breeze with the owner this Green Friday, you can still show your support by making an order or leaving a review. It's guaranteed to send a ripple of good will around the community so check out some Galway stores below..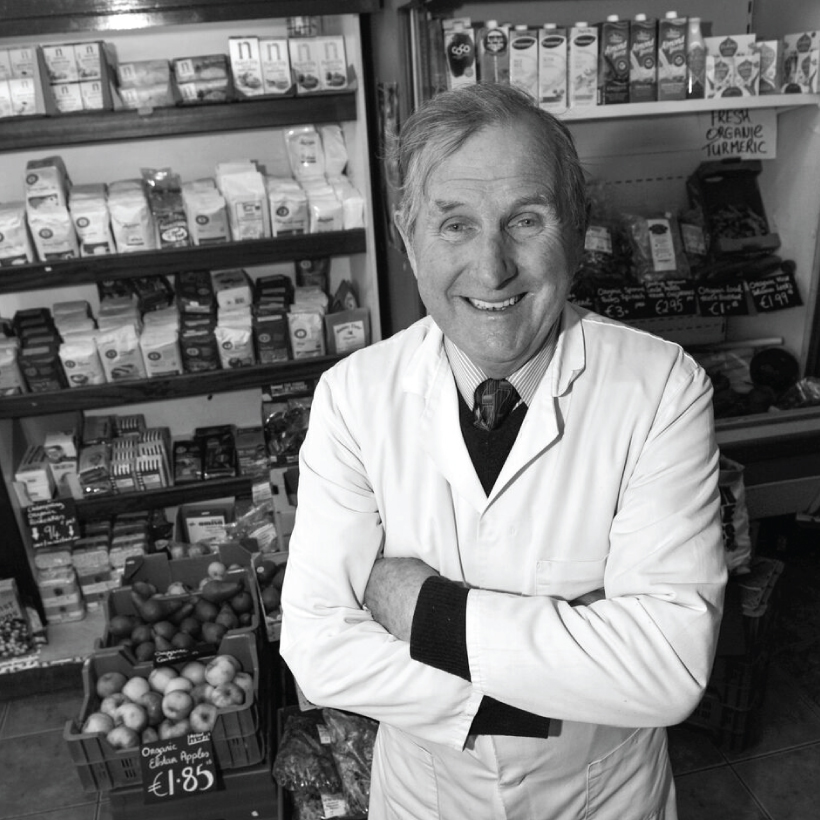 An incredibly positive movement that has the power to fuel creativity, support entrepreneurship and encourage a sustainable lifestyle, Green Friday is fostering a mindset that can lead to global change. Unifying small businesses and breeding a culture that will enable greater employment, sure why wouldn't you want to get involved?
STANDÚN
Standún is a Galway business that has been welcoming locals and wide-eyed visitors to their stores in Spiddal and Oughterard for decades! Get your hands on their gigantic range of high-quality Irish craft and design by ordering for delivery online or calling into them in person to explore their range of goodies available in store. From crystal homewares to pretty candles, leather handbags to wool sweaters and pretty much everything in between, you're guaranteed to find the perfect gift when you browse through Standún's physical and online stores.
Support Local... Shop HERE

MISHNÓC
Famous for their premium leather offerings, there are so many reasons you should pop a Mishnóc bag, purse or wallet into your basket. They've also got passport covers, belts, sketchbooks and notepads to choose from, all handmade to the highest standard in their Athenry workshop. For a beautiful product that will last for years, choose Mishnóc.
Support Local... Shop HERE
IRISH SOCKSCIETY
Socks are an essential of every outfit! Let your feet do the talking with a pair of colourful, craic-filled Irish Socksciety socks. Their 'feck it' design is really speaking to us lately because, honestly, feck it! They've just launched a brand new range of winter wooly hats and Galway socks to keep us happy all through the darker seasons...

Support Local... Shop HERE
ARAN SWEATER MARKET
The Aran Sweater Market has grown from being a cornerstone of the small Island community of Inis Mór, to one of the country's leading suppliers of Authentic Aran Knitwear. With a long history in the craft industry, you can now purchase a piece of that Irish tradition for yourself in person or online. If it's good enough for Taylor Swift, it's good enough for you. An Aran Sweater is the perfect jumper for snuggling up on the couch this winter.
Support Local... Shop HERE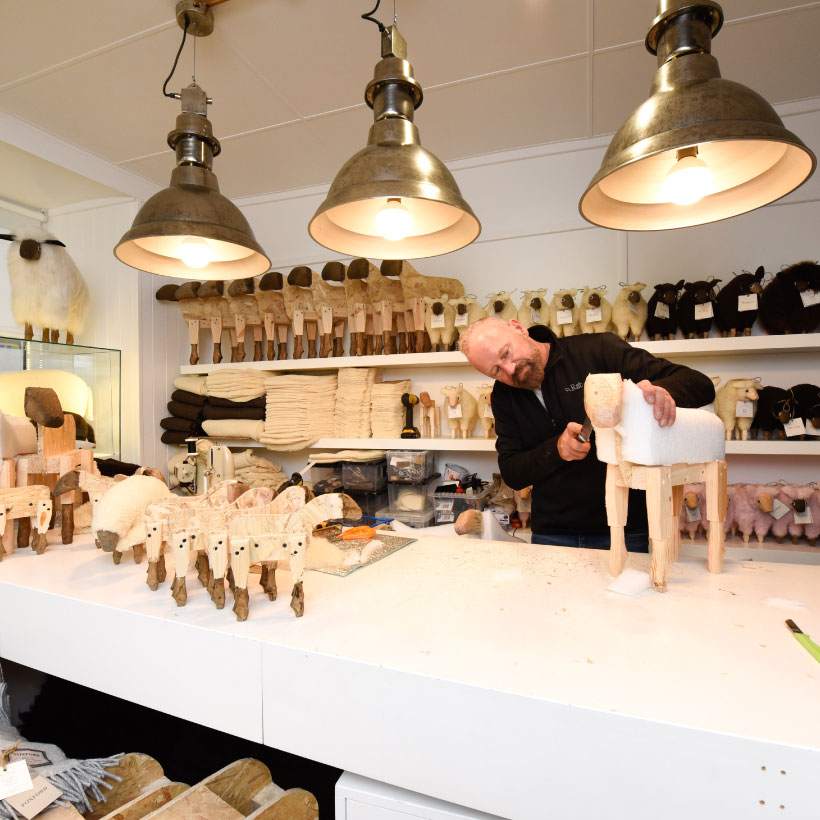 THE SHEEP
In need of a cuddly friend this winter? Gift yourself a cute little lockdown buddy from The Sheep, they have luxurious little sheep carefully hand carved and covered in a soft Irish sheepskin coat that make for a really eye-catching addition to any home. Order your wooly pal online or call instore and pick out the perfect sheep for you. You can also snuggle up in one of The Sheep's beautiful lambswool scarves which are ideal for your short brisk walks out of the house.
Support Local... Shop HERE
If you're dreaming of enjoying a little break away as soon as possible, you'd never go wrong with a weekend in the west. Even if you're Galway born-and-bred, you can enjoy all that our wonderful city has to offer. Buy a gift voucher from The Hardiman Hotel, right in the heart of Galway City. Oranmore Lodge Hotel have an incredible range of winter offers that never fail to disappoint. Or head out even further west to the idyllic Clifden and book yourself a gorgeous weekend away at Alcock and Brown Hotel.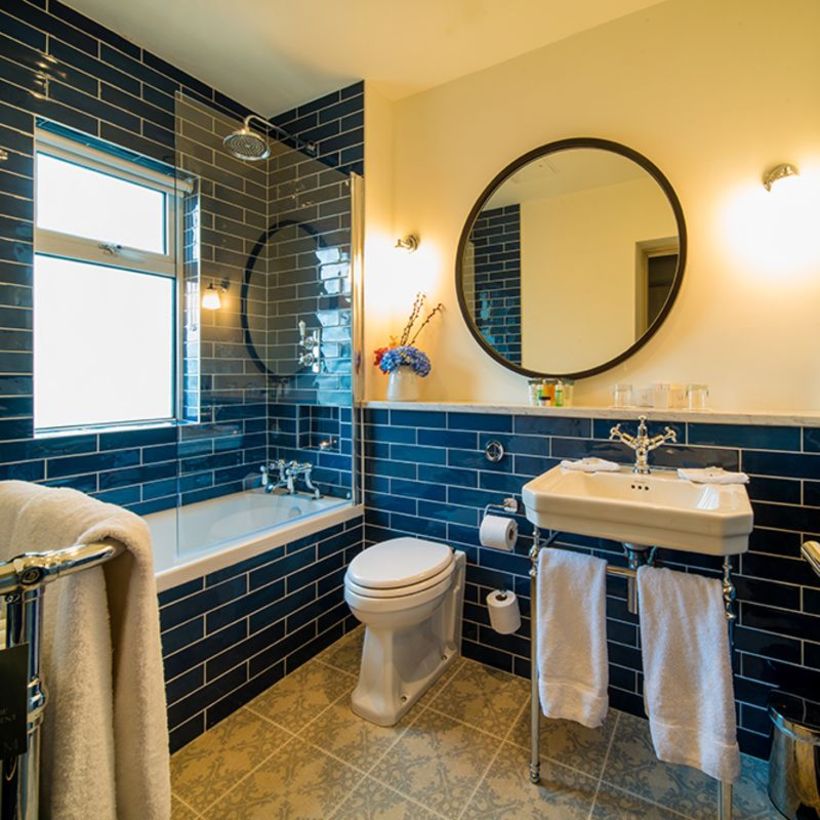 Show your love for local this weekend by putting your money back into your local economy and check out the Green Friday Ireland website right HERE.