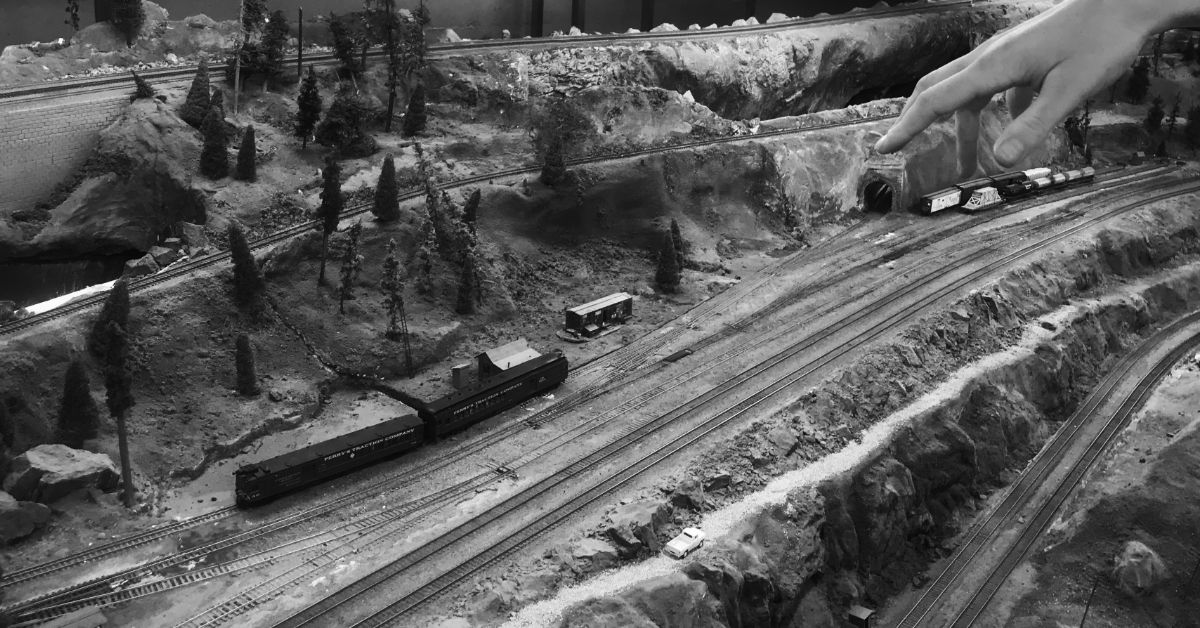 TULCA to launch programme of events for Galway 2020 European Capital of Culture
TULCA Festival of Visual Arts and Galway 2020 European Capital of Culture presents UnSelfing; a programme of exhibitions, performances and encounters with visual art taking place in Galway and across the country, this year.
The programme takes as its theme Iris Murdoch's concept of 'UnSelfing'; the idea that in order to find truth, it is necessary to seek outside of one's self; to be attentive to the world, to be curious about the people, places and ideas that surround us.
UnSelfing/Arrivals is a dynamic launch event featuring a newly commissioned performance by Isadora Epstein entitled 'Weather Gods'. This performance will take place on a moving train, travelling between Galway and Gort, highlighting UnSelfing's theme of interior and exterior journeys.
UnSelfing/Arrivals will begin with a gathering at Ceannt train station in Galway. Attendees will board the 1.45pm train and be treated to Weather Gods, a new show by Isadora Epstein which combines a mythological weather report with a train trip on the Great Western Railway. Epstein's performance will be accompanied by musicians Davy Kehoe, Daniel McAuley and Ailbhe Nic Oireachtaigh. On arrival in Gort, guests will enjoy a reception and the official launch of TULCA's 2020 UnSelfing programme at Gort Library, with performances and readings from Iris Murdoch and speeches followed by transport by bus back to Galway city at 5pm.
Speaking about UnSelfing/Arrivals, Lucy Elvis and Josephine Vahey co-chairpersons of TULCA said:
"Arrivals is an exciting way to launch this red-letter year for TULCA. Like audiences at this special performance, and those who will meet our exhibitions taking place across the island of Ireland for 2020, TULCA has been on a journey of discovery and development these past 18 years, attending closely to Galway City and County to find ways of sparking and enriching civic conversations about questions that matter. We're excited to be commissioning 'Weather Gods,' this new performance piece on the Galway to Gort train. This performance brings audiences from the city and county together for a truly unique experience."
Speaking about the overall programme of events for TULCA as part of Galway 2020, Kate Howard, cultural producer said,
"It is very exciting that TULCA, Irelands leading festival of visual arts turns eighteen this year! Galway 2020 European Capital of Culture are delighted to be working with TULCA on commissioning a year-long programme of exhibitions and performances presented both here in Galway and across Ireland, featuring very exciting Irish and European artists".
The inaugural exhibition of the UnSelfing Programme Deep States opens on Friday 6th March at 6pm at Nun's Island Theatre. The exhibition is curated by Helen Carey and runs until the 27th March 2020. It features Irish artist Dominic Thorpe working with international artists Veronika Merklein, Eunseo Yi, Andrej Mircev and Nikoleta Markovic to create a series of installations and performances that will explore the complex states of freedom and responsibility. Deep States will examine how these tensions are articulated, understood and inform social norms, impacting the personality and character of both individuals and society. The exhibition asks 'what' and 'where' are the boundaries that define an individual's freedom, whether corporeal, spatial or mental.
Performances and events at the end of the exhibition will pursue the open questions left in the space over the time of the exhibition.
UnSelfing/Arrivals: Official Launch of UnSelfing – TULCA Festival of Visual Arts' Programme for Galway 2020 European Capital of Culture

THE DEETS
When: Saturday 29th February 2020
Where: 1.15pm at Ceannt Train Station, Galway
Tickets: €10.00 (booking essential) find tickets here