TULCA Festival of Visual Arts, in partnership with Galway 2020 European Capital of Culture, have just launched a fantastic new free print publication and online exhibition, curated by Gregory McCartney.
The two cultural bodies are delighted to announce Nothing to Look Forward to But the Past, curated by Gregory McCartney. This online exhibition and free print publication considers the journey of humanity as a species, and explores an imagined evolutionary path that mixes aspects of animal and human nature to produce something potentially unknown and new.
The original Nothing to Look Forward to The Past concept was, of course, written well before the Covid-19 Pandemic, but it somewhat eerily articulates the sudden change in everyday life and behaviour as well as our sense of being, which the virus has perhaps caused us to reassess. It is also a continuation of the Abridged obsession with actual and metaphorical viruses. Recent issues have had titles including, Wormwood, Contagion and Relapse.
Speaking about the project, TULCA said: "The Board of TULCA Festival of Visual Arts are delighted to launch "Nothing to Look Forward to but the Past" online exhibition and publication as part of our UnSelfing Visual Arts programme in collaboration with Galway 2020 European Capital of Culture. This programme has been reimagined and updated to comply with Public Health guidelines. We are delighted to have this opportunity to bring such inspiring artwork and an evocative publication to our audiences in this way."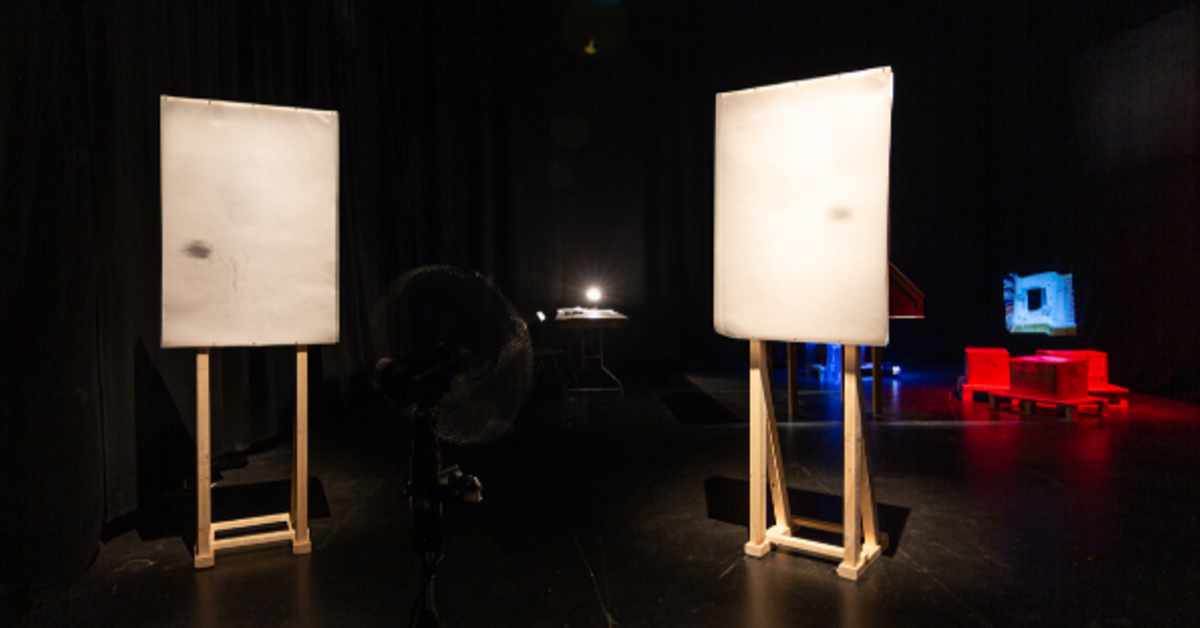 Marilyn Gaughan-Reddan, Head of Programme for Galway 2020, was incredibly impressed with the festival and the artist's ability to adapt and provide such thought-provoking pieces in a difficult time. She said "The agility and determination of TULCA to reimagine the project, in light of the pandemic is remarkable, and believe that it's concept and content is more relevant than ever, given the challenges we're facing in 2020. We are looking forward to the presentation of a memorable exhibition, with incredible artists that global audiences can experience. "
This post lockdown re-imagining of the project sees the exhibition element move online to the abridged website HERE. Working with four artists, Stuart Cairns, Nadege Meriau, Daniel Seiffert and Tara Wray, the online exhibition will be accompanied by a series of essays by academics, poets and writers exploring various aspects of the concept of personal and societal collapse: an attempt to make sense of this recent upheaval in our society and think about how this pandemic will change our journey forward and outlook for the future.
Along with the online exhibition there will be a publication, with a print run of 500. Featuring essays and more, including artworks from the exhibition plus poetry from Charlie Baylis, Peter Boyle A time of endings, Moyra Donaldson, Colin Dardis The Year of Non-Resistance, Keshia Starrett, Liam Bates, Aisling Bradley, Clare McCotter, Susannah Dickey, Yvonne Blomer, Lydia Unsworth, Soso fragments, Stephanie Burt, Stuart Cairns, Adam Crothers, Maria Finch, Jess Mc Kinney, Sharon Young, Dylan Brennan, Maroula Blades An Ancestor Guards, Anna D'Alton, Eva Griffin plus fiction from Maeve O'Lynn all responding to the Nothing To Look Forward To The Past theme.
Pending Covid restrictions, copies of the Print Edition will be available in Galway, Derry and Belfast plus a limited amount from Abridged.
Published on Updated on