It's amazing to see so many of Galway's best eateries, cafés, restaurants and takeaways re-opening and offering takeaway services to keep the people of Galway fed. If you are craving a particular meal, or just don't feel like doing the dishes again, we are helping you decide where to order from with our extensive list of what's on offer...
We'll be updating this list regularly, as local businesses adapt their practices to suit the current climate, so keep an eye on it.... If your business has re-opened to serve takeaway food of any kind, let us know HERE.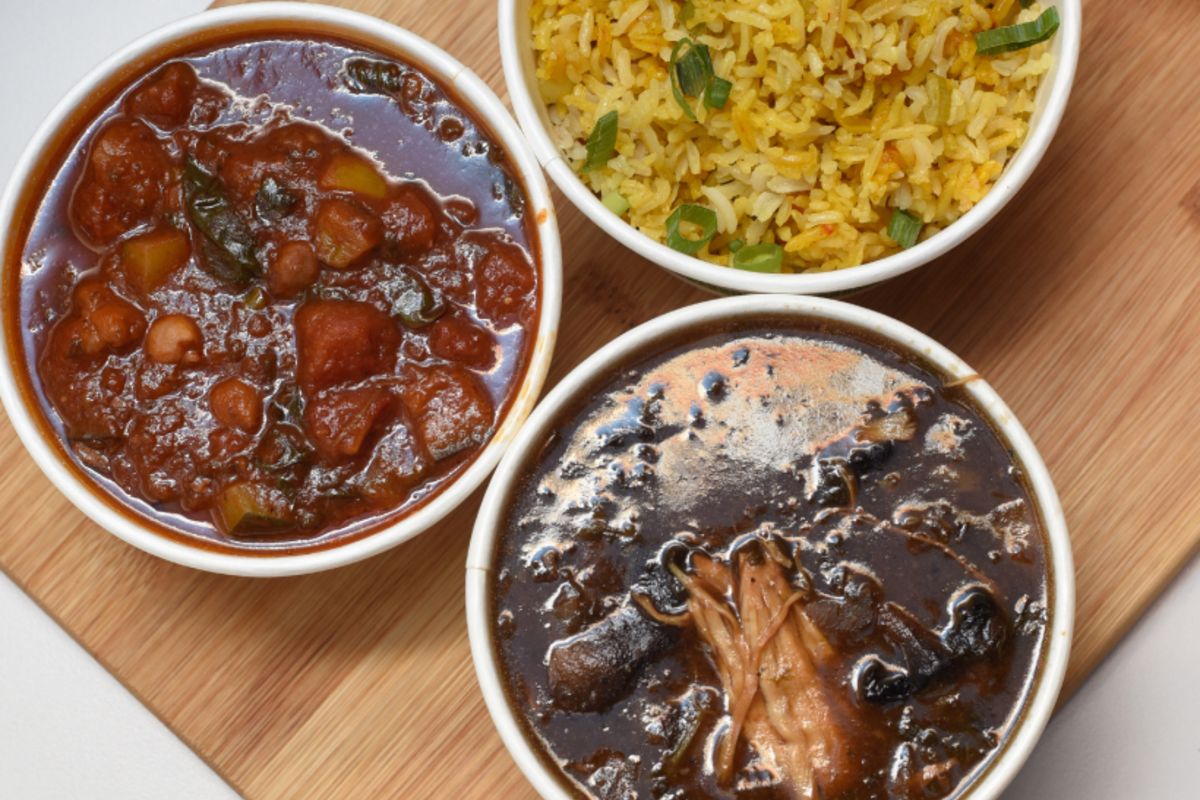 Gerona Café & Deli
This wonderful lunch spot is back, just in time to warm you up a the weather seems to turn a bit colder. Gerona's gorgeous menu of hearty, soothing hot pots like Butterbean & Kale or Thai Red Beef Curry are just the pick me up you need when you're having a tough day. They've also got a huge range of pies, baguettes, soups and sandwiches for lunch or dinner. Always served with piping hot tasty coffee and a smile.
Augustine St // 091 331 200 // ORDER HERE
Urban Grind
One of the coolest cafés in The Westend, Urban Grind has adapted perfectly to the current situation. They have converted their whole dining area into an open space for queuing and waiting, so it's easier than ever to place your order and take it away. They've got some seriously tasty treats such as Pear & Hazelnut Brownies, Chocolate & Raspberry Tarts and more that will go down so well with their delicious coffee. Or if you're after something a bit more substantial, you can order the likes of their Grilled miso ginger chicken wrap or BLT.
William St West // 091 375 000 // ORDER HERE
Osteria da Simone Italiana
Now that Osteria da Simone is open for takeaway, you can tuck in to rich, authentic Tuscan cuisine such as Caprese Salads, Tortelli Porcini, Raviolli, Lasagne and, of course, their deliciously rustic pizzas. They've also got a great range of vegan dishes such as vegan pizzas and 'doughballs' made from beetroot dough, zingy tomatoes and fresh basil. Head chef, Simone, wants to bring the tastes of his childhood spent in a medieval Italian town into your home. And we reckon he has achieved that!
Francis St // 091 564 850 // ORDER HERE
Wholly Cow
We are so excited to see Wholly Cow finally re-opened for takeaway. One of Galway's finest burger spots, it has earned itself a huge following of devoted burgeristas by using the best of locally-sourced ingredients. Aged beef from Gort is topped with Cashel Blue cheeses, Dubliner cheddar, juicy pickles, homemade relish and placed on Galway-made brioche buns. And don't even get us started on the mouth-watering loaded fries, we'd be here all day!
Newcastle Road // 091 586 888 // ORDER HERE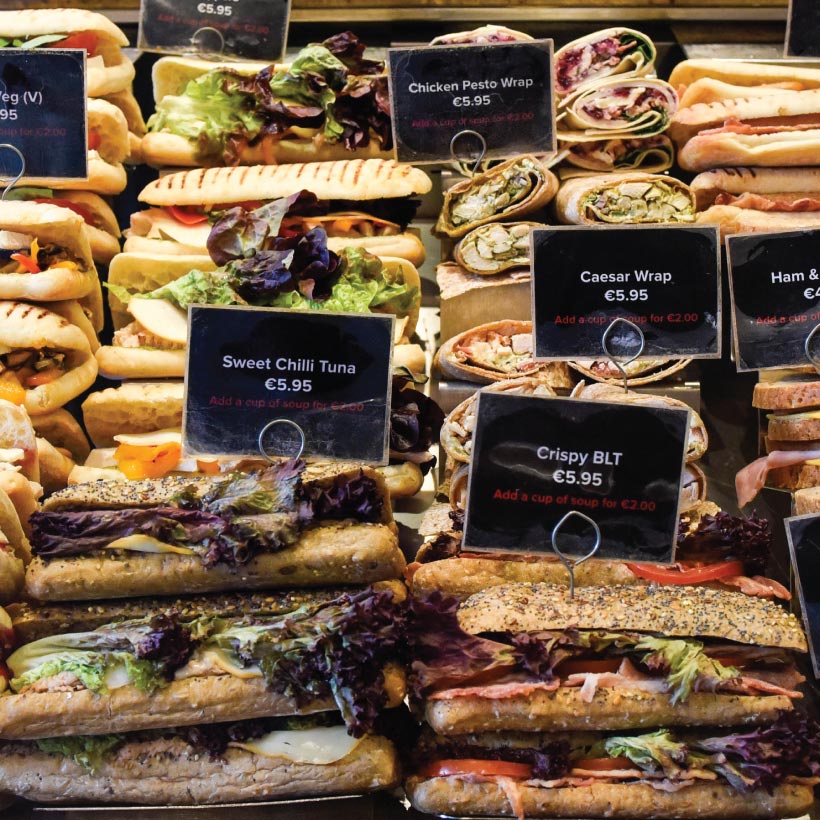 Renzo
Renzo Gallery Cafe Galway are open again for teas, coffees, sandwiches, salads and treats. They've got a one-way system in place, and plenty of safety signage in-store to make sure you have a stress-free experience while you grab some delicious food to-go. Pop in today if you are passing - they can't wait to welcome you!
Eyre St // 091 568 888 // ORDER HERE
Peggy's Bar
If you're in the Corrandulla area you could be treating yourself to a gorgeous Sunday lunch this weekend. Peggy's Bar, Lounge & Restaurant have an extensive, home-cooked takeaway menu that is full of all the tastes of home and classic Sunday roasts. Stuffed chicken wrapped in bacon, roast beef, baked fillet of hake and much more served up with all the trimmings and delicious gravy. You can even order sides, desserts and drinks to make it really special
Corrandulla // 091 793 587// ORDER HERE
Pasta Factory
This is the kind of comfort food you deserve every so often! Pasta Factory are back to making fresh pasta once again and you can get now get your fix at home, with takeaway and delivery options. Choose the type of homemade pasta you want and then slather it in the most gorgeous of sauces from rich Bolognese to creamy vegetarian truffle and loads more. You can add sides such as crispy bruschetta or indulgent cheesecake to make it the ultimate feast.
Mary St // 091 392 551 // ORDER HERE
Kettle Café
This brand new independent addition to Eyre Street is chic, cosy and does some unreal food! They are now open and serving up tasty brunch, energizing coffee, fresh squeezed juices, creamy iced coffees and crispy, fluffy pastries and scones (i.e. everything you need on a nice sunny day). They are taking preorders through the link below, where you can browse their menu, place your order and they'll text you with your collection slot. They are also open for walk-in orders if you get a sudden craving for a coffee, with a one-way system in place within the coffeeshop to make sure everybody is safe. Give it a try today!
Eyre St // 091 568 766 // ORDER HERE
Oslo Bar
Craft Beer Bar, Brewery, Distillery....and now...Takeaway! The team at Oslo Bar are doing a serious job of keeping the people of Salthill fed and watered. Their mouth-watering burgers, wings, chicken and veggie dishes pair perfectly with a bottle of local beer. Give them a call to order and collect your meal from the hatch. Then sip and snack down by the rocks! Ideal
Salthill // 091 448 390 // ORDER HERE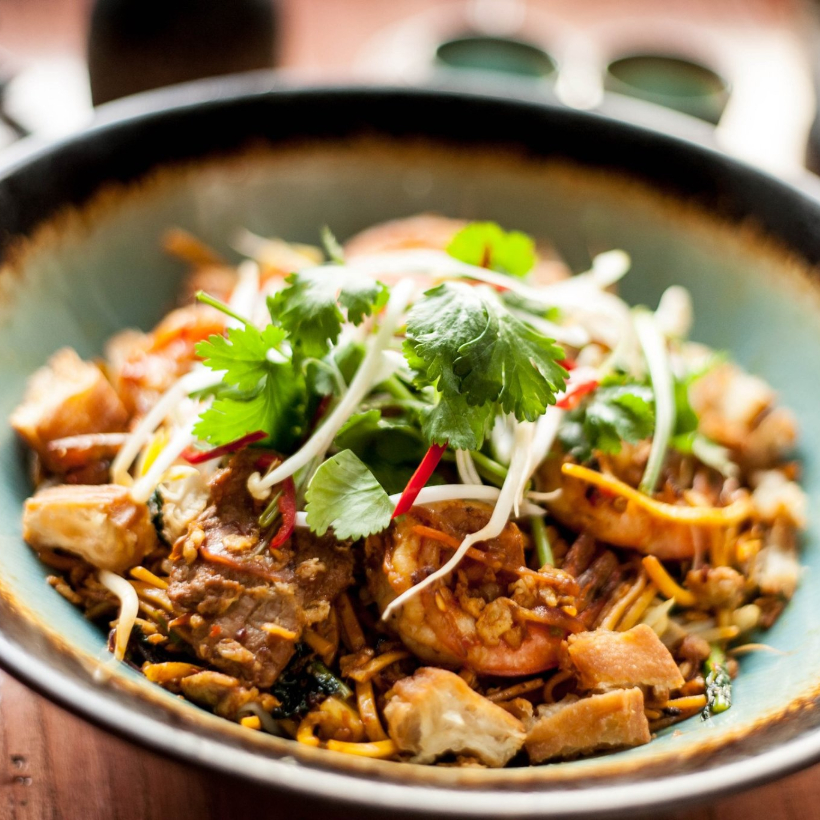 Asian Tea House
One of our favourite Asian restaurants is now open and taking orders for collection or delivery. On their fabulous menu you'll find tender, succulent Siam Pork ribs, slow roasted crispy Duck, delicious Connemara Lamb Curry and mouthwatering Noodle dishes - that's not to mention their yummy range of vegetarian and vegan dishes! It's going to be hard to choose one, to be honest. Give them a call if you're hungry, they're open until 10.30pm, in case you get the late night munchies..
Mary St // 091 563 749 // ORDER HERE
Gallery Café
A local favourite in Gort, Gallery Café have just opened their bakery and farm shop, where you can buy the freshest, localest most delicious-est bread, treats and produce. You can also order an amazing range of family dinners that are perfect for the freezer such as harissa, coconut milk and chickpea soup, apricot and lamb tagine or hearty beef lasagne. All you have to do is heat them up and wait to see the satisfied look on your family's faces.
Gort // 086 345 1011 // ORDER HERE
The Huntsman Inn
No matter what you are in the mood for, The Huntsman Inn have got it! Their takeaway menu has everything from breakfast to dinner and all the brunch, treats, sandwiches and soups that you could imagine for in between. Give them a call now to order crispy fish cakes, spicy tikka masala curry, gourmet burgers and more. Then you can wait for your order as you bask in the sun on their socially distanced picnic tables on their sprawling greens. Perfect
Lough Atalia // 091 562 849 // ORDER HERE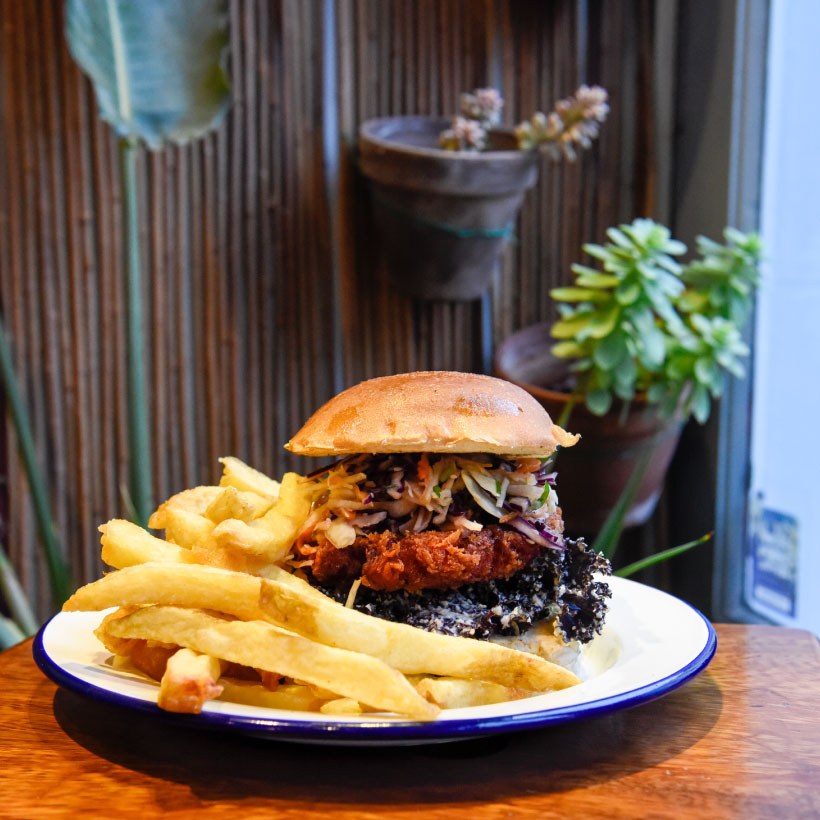 TGO Falafel Bar
Sometimes you just aren't bothered cooking or doing dishes, but you still want something healthy. That's where TGO comes in, and it helps that their food is absolutely delicious too! The fvegan menu makes golden crispy falafel the star of the show, with beautiful grains, homemade sauces and pickled veg to ramp up the flavour. Give them a call to collect at the door or order on Deliveroo for home delivery.
Abbeygate St // 091 865 924 // ORDER HERE
Gourmet Food Parlour
We've got great news for anybody within 5km of Salthill, as Gourmet Food Parlour are back open for takeaway and delivery from 12-9PM every Thurs-Sun. Their new menu offers lots of delicious options for breakfast and lunch including gourmet sandwiches and salads, pancakes and even the option of a full Irish breakfast. They also have some delicious wines available to order with your meals. The ordering process is so simple and quick and they are providing a completely contactless service that will ensure you will receive your favourite GFP dishes safely.
Salthill // 086 603 6235 // ORDER HERE
O'Briens Sandwich Café
One of the longest running sandwich shops in Galway, O'Briens are practically experts at crafting the perfect lunchtime sambo or salad. Their two locations, in Liosban and Mervue, are now open for Click & Collect or Delivery. With a seriously satisfying selection of best-selling sandwiches on offer, this is just what you need for your lunch-time fix. You can order for next-day delivery through the link below or download the Bamboo app for click & collect.
Mervue & Liosban // 091 380 890 // ORDER HERE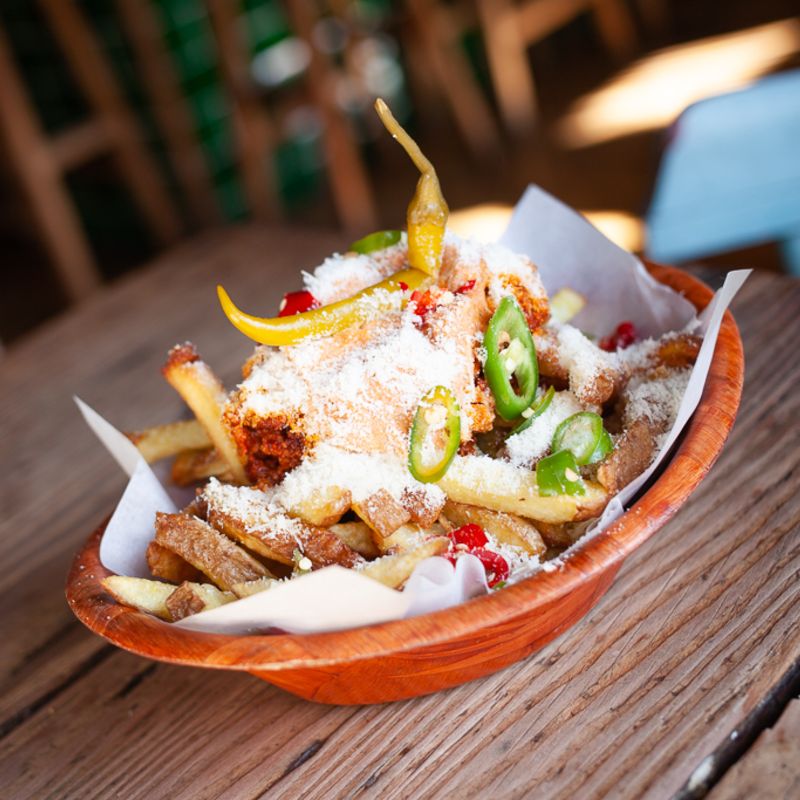 Caribou
Some gorgeous grub from Caribou will definitely make you drool and give you a lift in these difficult times. They've got Fries topped with a tangy, rich Bacon Jam. They've got Spicy Cauliflower Wings, juicy Brady's Beef Cheese Burgers and more. It's all impossible to resist. You can even order from their amazing range of craft beers - the perfect dinner accompaniment. Their delicious food is pre-order and collection only so give them a call.
Woodquay // 091 534 854 // ORDER HERE
Thai Garden
Bring the authentic, exotic taste of Thailand to your home when you order a delicious and healthy dish from Thai Garden this weekend. Lip-smacking noodles, spicy stir-fries and steamy broths make for a tasty, healthier option to satisfy your hankering for a takeaway. All their dishes are free from MSG too, which is great for those of us who are intolerant.
Spanish Parade // 091 567 865 // ORDER HERE
Americano Ice Cream
Now this is a real treat! The sunny weather has us craving a cool, creamy 99. With the Americano Ice Cream van, you can get ice-cream and loads of other treats and desserts delivered directly to you! Their menu is a rainbow of colour, with slushies, candy floss and Sundaes topped with crunchy sweets. It's the perfect lunch-time distraction for your family, workplace or neighbourhood. Check out their facebook page below for details...
Direct To You // 087 956 5522 // ORDER HERE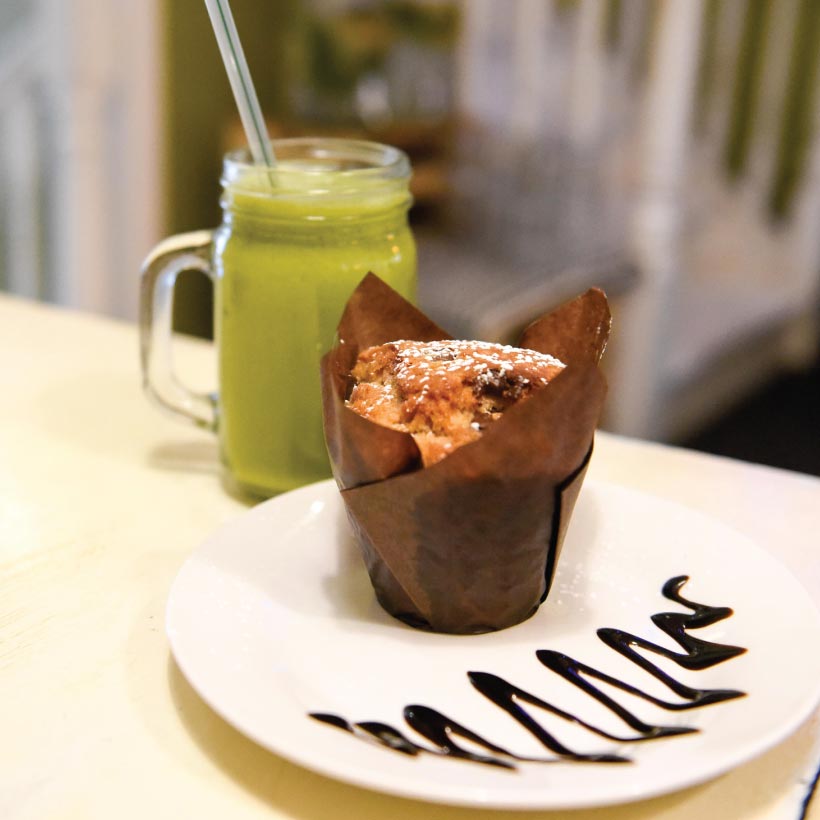 Café Temple
Great news for the vegans of Galway, as Café Temple are, once again, serving their homemade falafels, salads, soups, sandwiches, hot drinks and smoothies. They are starting with a slightly reduced, but vibrant, menu full of tasty and fresh fruit and veg, but also featuring some Chicken & Bacon salads or sambos for the meat lovers out there. Opening Thurs-Sun from 10am-3pm for takeaway and collection only. They're also doing a Brunch delivery service so you can get a box load of their gorgeous ingredients to cook at home for yourself.
Corn Store // 091 568 776 // ORDER HERE
Trieste Café & Winebar
Here's something really special, and a little different, to pair with your weekend drinks and Zoom Call catch-ups. Trieste are delivering their famous Cured Meat & Cheese boxes from Thursday to Sunday within an 8km radius of Galway City, for no extra charge. These glorious packages contain the likes of Proscuito & Serrano cured meats, Manchego, Gorgonzola & Camembert Cheese, pecans, pistachios, olives, sourdough, crackers, relish, honey and so much more. Sounds like the perfect gift to send to a loved one you are missing, a front-line worker who deserves a surprise, or a well-earned treat to yourself!
Direct To You // 083 046 8241 // ORDER HERE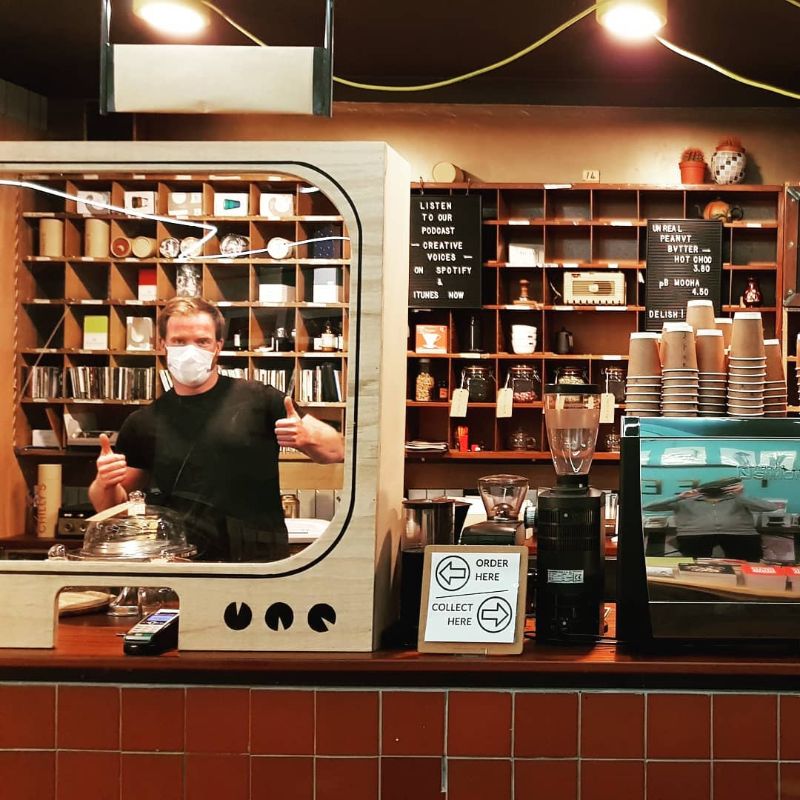 TreeBark Store
Locally known as a coffee lovers paradise, TreeBark Store is open for business with some new protocols in place. They've got a handy one-way system mapped out to help customers venture round with minimal contact as well as their pretty epic screen, built by the talented Dan Gardner. We can't wait for a cuppa!
Moycullen // 089 472 5993 // ORDER HERE
Baby Ground & Co.
Baby G+C is back in the game with a few new adjustments for all our caffeine needs. Operating with a new cool booth called the 'Tap and Go Coffee Station', customers can order their favourite coffees from a safe and social distance. The booth is also another Dan Gardener creation!
Knocknacara // 091 588563 // More
Coffeewerk + Press
Quay Street's favourite coffee spot is back in action this weekend. We're delighted to see the same familiar faces serving little and large cups of heaven from their new coffee hatch! Open from Wed-Sun, from 10.30 am-5 pm, if you're in the area, why not stretch your legs and support your local baristas.
Quay Street // 091 448667// More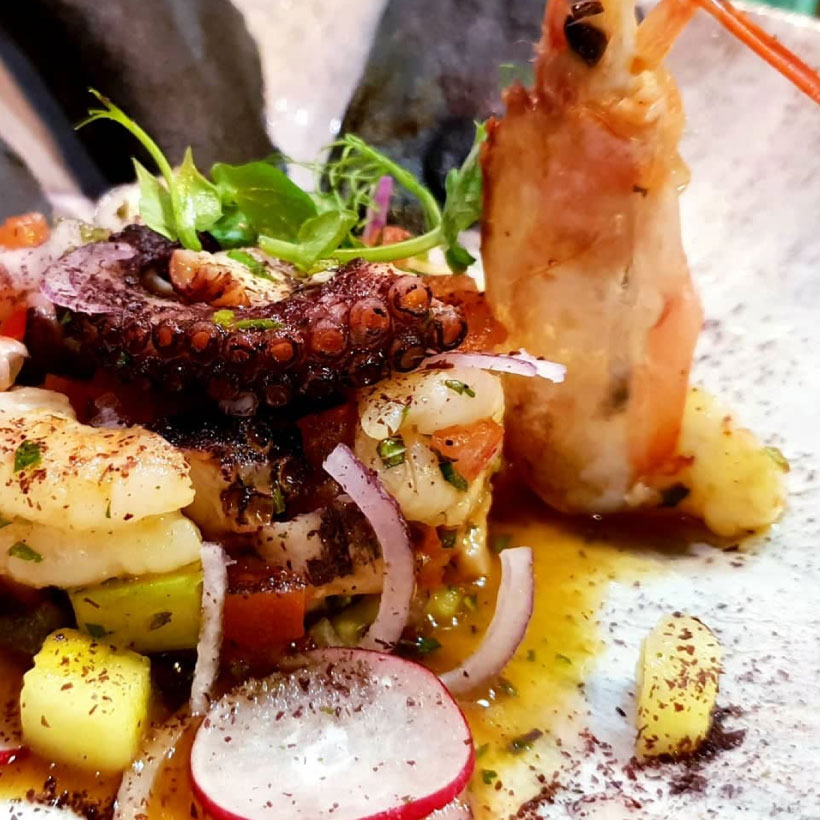 Sangria
Our dreams of Sangria's famous patatas bravas are becoming a reality, as Mary and Byron open their doors for collection this weekend! From Thurs-Sun, 5-9 pm, enjoy the authentic tastes of Latin tapas in the comfort of your own home. Add in your favourite bottle of vino and you're in for the perfect date night!
Middle Street // 083 878 5155 //ORDER NOW
Monroe's
Have you got a hankering for some of the best grub in Galway's Westend? Monroe's Tavern are open from Wed-Sun, 3-9 pm with their brand new click and collect service. They've got all the usual favourites from BBQ wings to their famous Galway Hooker beer-battered fish and chips! G'wan, you know you want to!
Dominick Street Upper // (091) 583 397 // ORDER NOW
Walsh's Bakery
We all need a bit of sweetness in our lives. Clifden's favourite bakery is back in business from Thurs - Sun with their brand new call and collect service! That's right, pop down and collect your favourite cakes and bakes, and enjoy in the comfort of your own humble abode. Sounds like a perfect Saturday afternoon to me.
Clifden // 095 21283 // More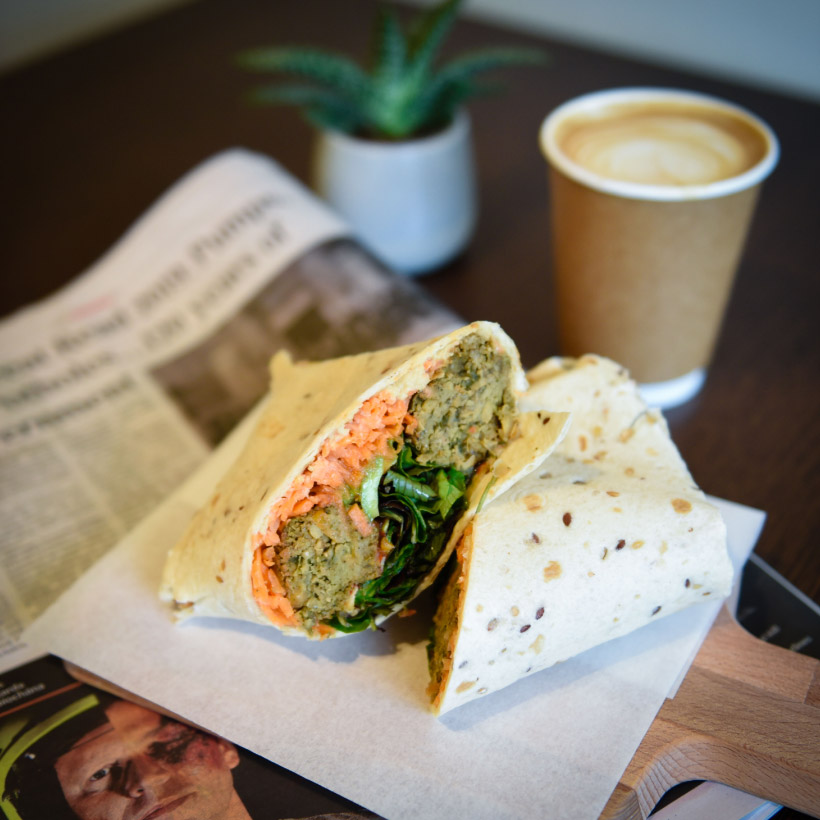 Seacrest Kafe
Whether you're working from home or just need a break from the kitchen, Seacrest Kafe is back open for lunch! Yes, you heard us, Sam and the team are back in business for collection orders. Offering two of their best selling sambos, along with their usual baked treats, you'll be spoilt for choice at Seacrest Kafe!
Knocknacara // 083 880 2233 // More
Ground & Co
No bank holiday weekend is complete without a brunch from Ground & Co. After a successful trial last week, Kevin and the team are answering all our hangry prayers with their 'Sunday Brunch' service. Whether it's a whopper fry-up or a veggie feast you're after, you're in for a real treat this Sunday. Oh, and don't forget to add your favourite coffee to your order!
Salthill // 091 527846 // More
Anglers Rest Hotel
Have you been dreaming of a delicious Sunday roast with all the works? Anglers Rest is opening for collection this bank holiday weekend, offering a divine menu to suit all taste buds. With two courses for 16 euro and the option to add in your favourite bottle of vino or craft beer, this might be a great bank holiday after all! So what are you waiting for, phone in your order STAT!
Headford // 087 2026424 / 087 6852463 // More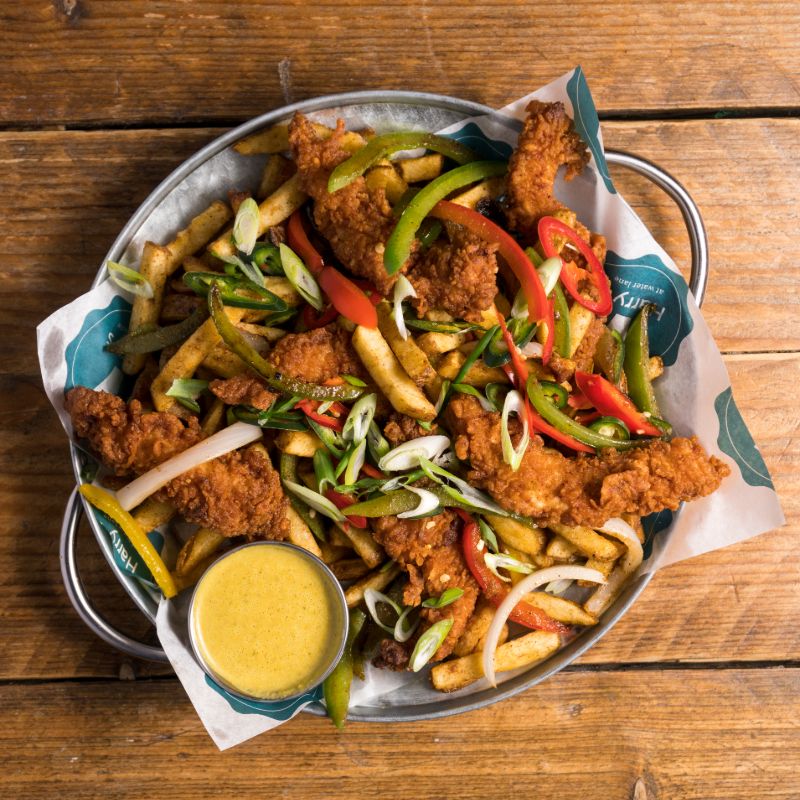 Harry's Bar
You had me at takeaway cocktails… Yes, that's right, Harry's Bar is opening this Friday for takeaway! Imagine digging into their Mad Harry Burger with a dreamy cocktail on the side? I'm not drooling...you're drooling.
Bohermore // 087 9460320 // More
Chef's Café
If you're lucky enough to be within the 2km of Chef's Café in Craughwell, you're in for a real treat! The café is back open every day, offering a wide selection of breakfast, lunch and dinner options for collection and delivery. Whether it's a mighty full Irish or a hearty Sunday roast, Chef's Café is your only spot!
Craughwell // 091 876 497 // More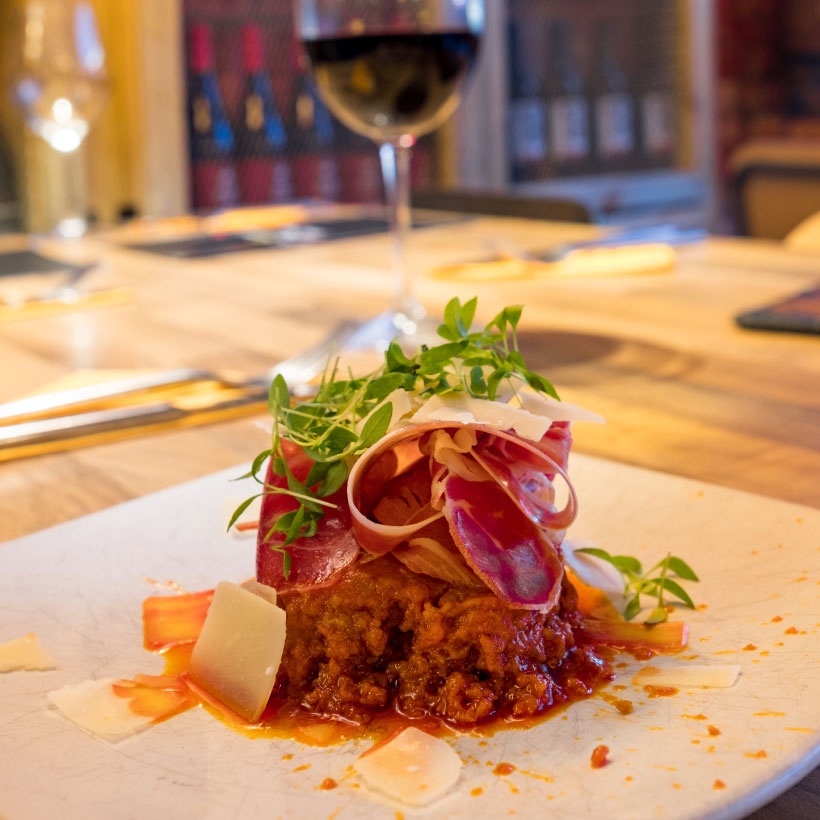 Deli La Tasca
You can now order some serious Spanish grub from Deli La Tasca to make it an extra special weekend. They have reduced their menu slightly and added some different dishes so that it is more of a full meal than tapas, but they have kept the mouth-watering flavour and fresh ingredients that their customers have come to love. They are open 4-10pm Friday and Saturday for pre-order and collection, so if you feel like treating yourself to some Goats Cheese Croquettes, Roasted Iberian Pork or Patata Bravas then get ordering for the weekend.
Dominick Street // 085 108 2115 // ORDER HERE
Mizzoni's
Let Mizzoni's Pizza take care of cooking up the grub for you and your family. They have been serving authentic Italian pizza to the people of Galway for 15 years, using a recipe handed down through 4 generations. So you know it's going to be good! They are open late 7 days a week, for collection or delivery to anywhere in Galway city.
Eyre Square // 091 729 333 // ORDER HERE
Brazco Coffee Academy
Brazco's coffee shop on Oranmore's Main Street will deliver barista coffee and fresh-baked treats directly to your car! They are open from 7:30am-12:30pm every weekday and 9:00am-2:00pm at the weekends, so you can get the perfect coffee fix to start your day off right. Just phone them from your car with your reg number and payment details, and they'll bring it to you. Love it!
Oranmore // 091 388 342 // MORE HERE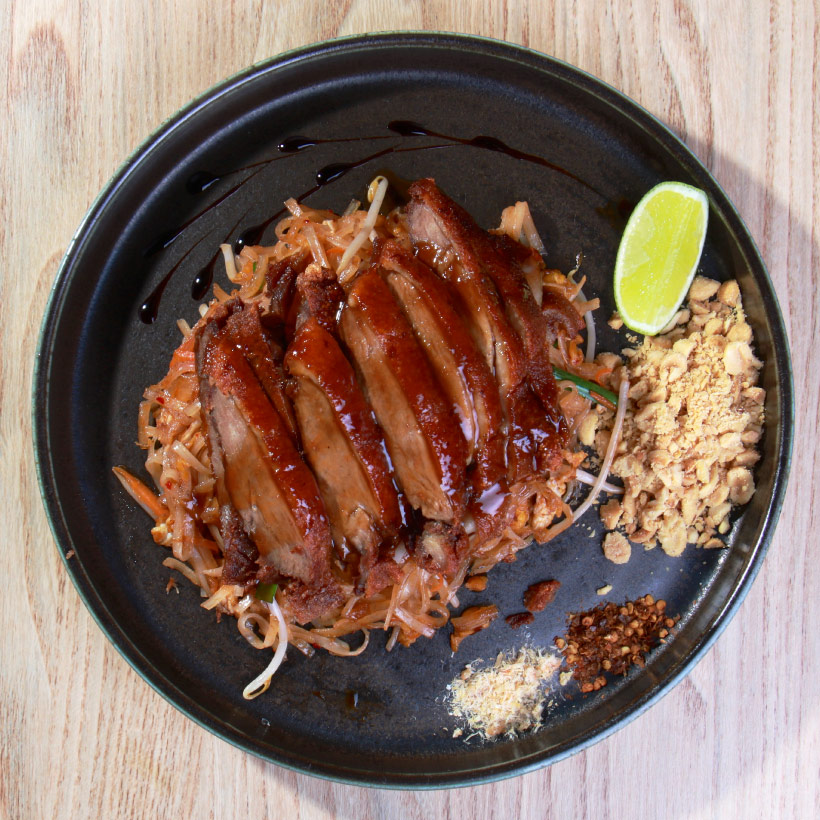 Khow Thai
Tucked into Liosban Industrial Estate, this little hidden gem is one of the best Thai restaurants around, offering authentic cuisine that's bursting with flavour. Some of the dishes are like nothing you've taste, so to start off we recommend the Phad Cashew Nut. You might end up coming back for more!
Liosban // 091 458 084 // ORDER HERE
Capones
Normally, a bustling restaurant in Knockncarra, Capones have transformed themselves into a click and collect dream machine! They've got all their customer favourites on the menu, from gourmet burgers to rustic pizzas, all at incredibly reasonable prices. One thing's for sure, they definitely have something to suit all the family...even the fussy eaters.
Knocknacarra // 091 520 060 // ORDER HERE
Lana
Salthill's favourite Thai fusion restaurant is open for collection or delivery within 3km of their store. Bringing together all of the beautifully varied flavours of Asia, Lana has a large menu filled with dishes ranging from spicy curries to comforting chow mein. There's something to suit every taste.
Salthill // 091 522 933 // ORDER HERE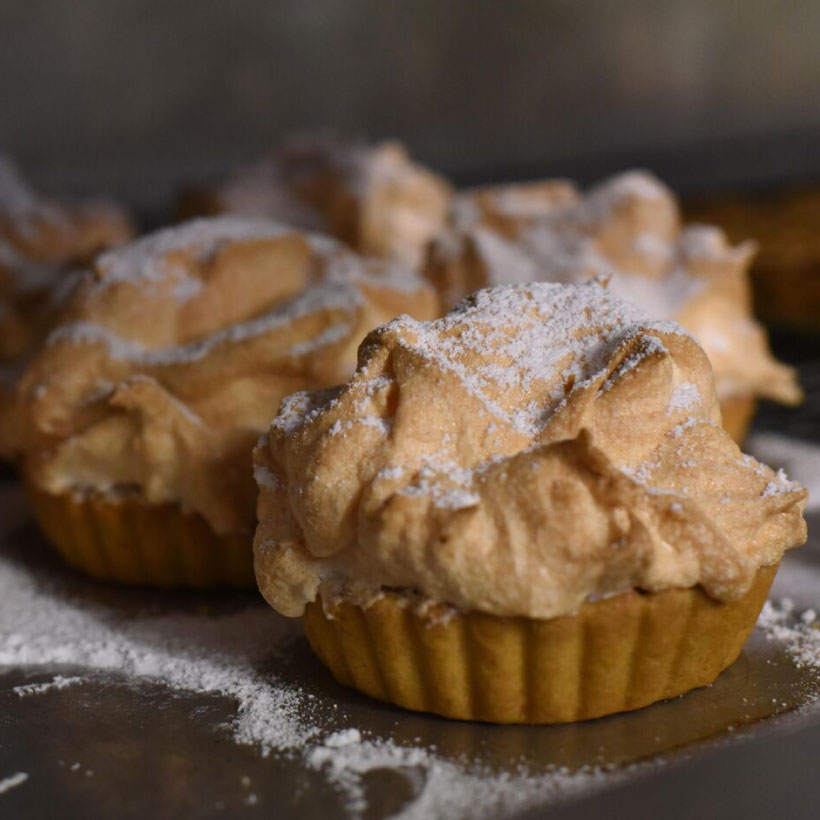 Goyas
The Latin Quarter's favourite bakery is keeping us sane with a huge range of food avilable from wholesome, homemade soups to freshly baked bread and scones every morning. On top of that they have pies, lasagne, fish cakes and more to keep you fed through these difficult times. Just order by 12pm for next-day collection. They can even organise delivery to those who are cocooning.
Kirwan's Lane // 091 567 010 // ORDER HERE
Basilico
This gorgeous, gourmet Italian restaurant is now offering a click-and-collect option so you can try their delicious dishes while keeping safe. Simply order through the link below and give them a call when you are in the car park. They'll drop your dinner directly to the boot of your car so you can then enjoy Basilico's creamy carbonaras, juicy bologneses, desserts, beers and wines from home, all at a reduced price. Bellissimo!
Oranmore // 091 483 693 // ORDER HERE
Builín Blasta
One of the nicest cafés along the west coast, Builín Blasta are now opening Friday & Saturday from 11am-5pm for take-away. Their menu features all your favourite meals, such as their famous lentil bolognese and fishcakes. They also have a full hot-drinks menu to perk you up while you collect amazing treats such as oatmeal cookies, carrot cakes and sticky toffee puddings to satisfy the whole family's sweet tooth. Just call the number below to order and organise collection.
Spiddal // 091 558 559 // ORDER HERE
Woozza Pizza
It's starting to feel like every day is pizza day! If you're in the mood for wood-fired, crispy, fluffy pizza, look no further. Woozza Pizza is open for collection and delivery from their Sea Rd eatery only! Take our advice, test out the Diavola pizza... you can thank us later.
Sea Rd // 091 860 720 // ORDER HERE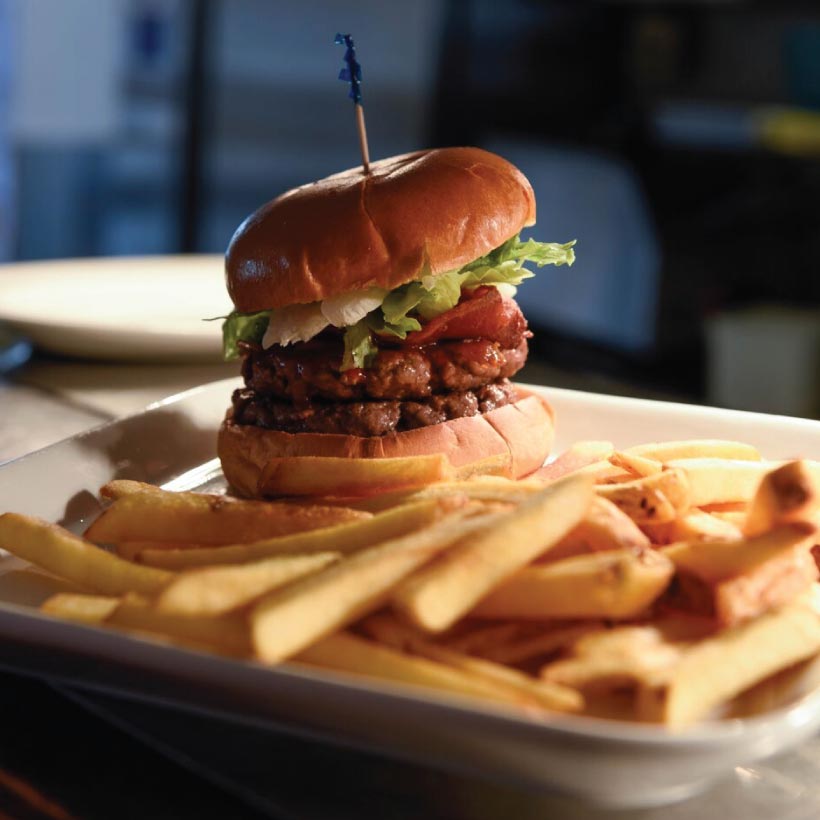 Scotty's Famous Burgers & Wings
We are so happy to hear that Scotty's is back open...and our tummies are about to be even happier! Their revised takeaway menu has all the juicy, delicious burgers that you would expect to find on a Scotty's menu as well as ribs, tenders, onion rings and lots of other sides. You can even finish with a sundae or daily special bakes for a sweet treat. Give them a call to organise contactless collection.
Terryland // 091 751 006 // ORDER HERE
Mona Lisa
Mona Lisa Cafe and Restaurant has re-opened for takeaway from 12-10pm every day! This tapas style Italian restaurant will make your mouth water. The crew definitely know a thing or two about the craft of Italian food, serving some of the best pizza in the West End… maybe even in Galway! Order below, you won't regret it.
William St West // 091 502 928 // ORDER HERE
The Old Barracks
A local favourite in Athenry, The Old Barracks had a hugely successful trial run of their pre-order and contactless collection service last weekend. Their heat-at-home dishes are perfect if you are in the mood for a rustic family dinner but not in the mood for cooking. You can order spicy chicken pasta dishes, hearty beef chili, beef and noodle stir fries, healthy salads and (not-so-healthy but fully deserved) pastries, buns and cakes from their bakery. Click the link below for more info on how to order...
Athenry // 087 183 3991 // ORDER HERE
Vocho
There's only so long we can survive without some of that authentic hispanic spice in our lives. Our favourite Tex-Mex style eatery has just re-opened for collection and delivery and they are making sure that safety is paramount. So that means you can enjoy their mouth-watering burritos, nachos and salsa from the comfort of your own home. Dreams do come true.
Forster St // 091 330 520 //ORDER HERE
BóTown
No matter how many times you try at home, it's impossible to recreate those mouth-watering flavours of a BóTown burger! The team are going above and beyond to ensure we're all safe and sound by using staggered collection times and implementing the 2-metre rule. They're also supporting the most vulnerable people here in Galway, by offering to feed them for free! Now that's a class act.
Dominick St Lower // 091 534 834 // ORDER HERE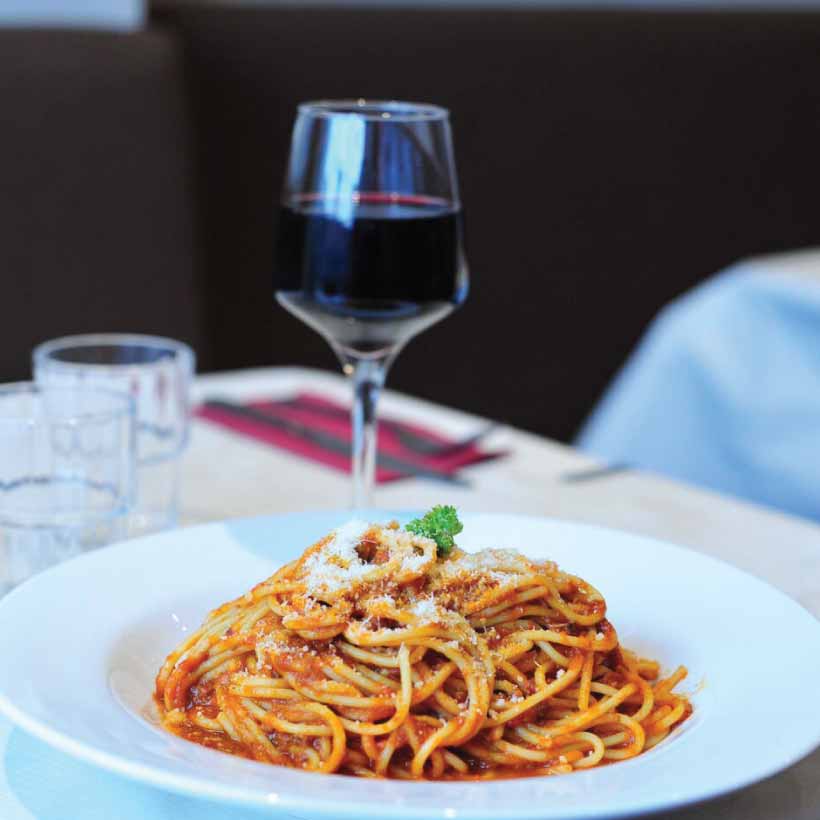 Venice
If you're feeling like indulging in some hearty Italian, we've got just the place for you. Venice are now offering collection and delivery so you can get their fresh, home-made pastas, pizzas, cured meats and cheeses directly to you. Grab yourself a nice bottle of vino and let Venice restaurant bring the date night right to your door. Now that's amoré.
Abbeygate St Lower // 091 530 751 // ORDER HERE
The Twelve Hotel
From pizzas to curries to casseroles to salads, it's fair to say The Twelve have all our cravings covered with their innovative new Drive-Thru Menu. They've got their new service down to a fine art; simply phone your order and they'll bring your food right to your car. As a little token of appreciation, The Twelve are also offering free food to all frontline staff at this time. Nurses, Gardaí and all other emergency staff can avail of this offer with I.D.
Barna // 091 597 000 // ORDER HERE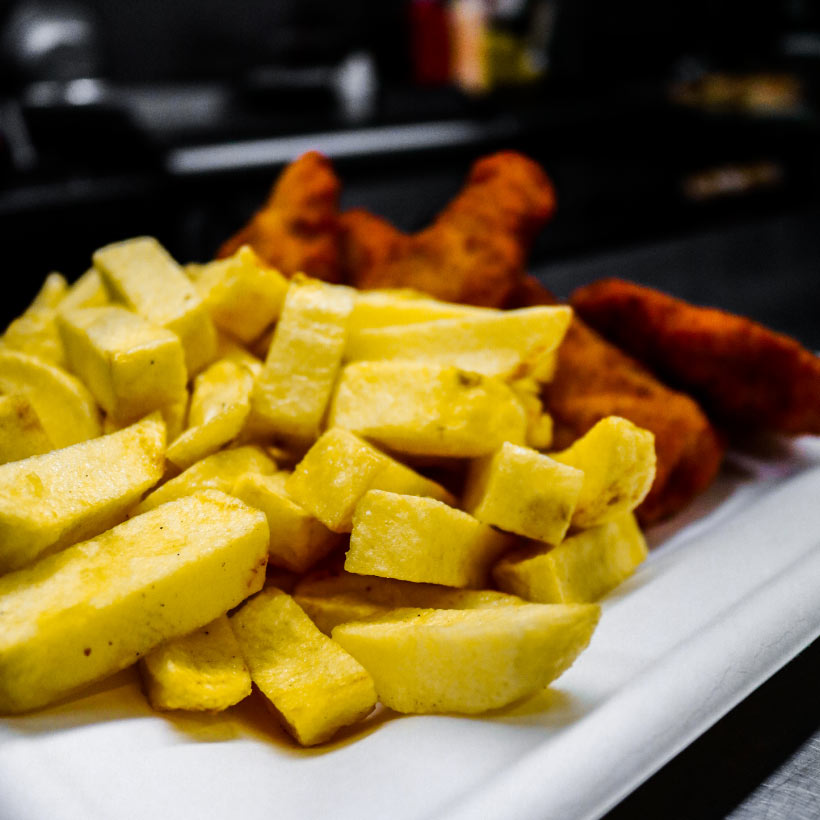 Vinnie's
We all deserve the finer things in life, and one of those things is a big bag of chips from Vinnie's Takeaway. Dress'em up or eat them plain, nothing else will ever come close to a bag of Vinnie's chips in the Westend. Period.
Dominick St Upper // 091 584 486 // ORDER HERE
Boojum
Fajitas, burritos, tacos, chilli nachos - you name it, they've got it. Although we will miss the banging tunes and good vibes in our most humble Boojum, we can now bring the Boojum home with their click and collect service! If you're not able to collect (or just feeling lazy!), check out their delivery options too.
Spanish Parade // (091) 568 450 // ORDER HERE