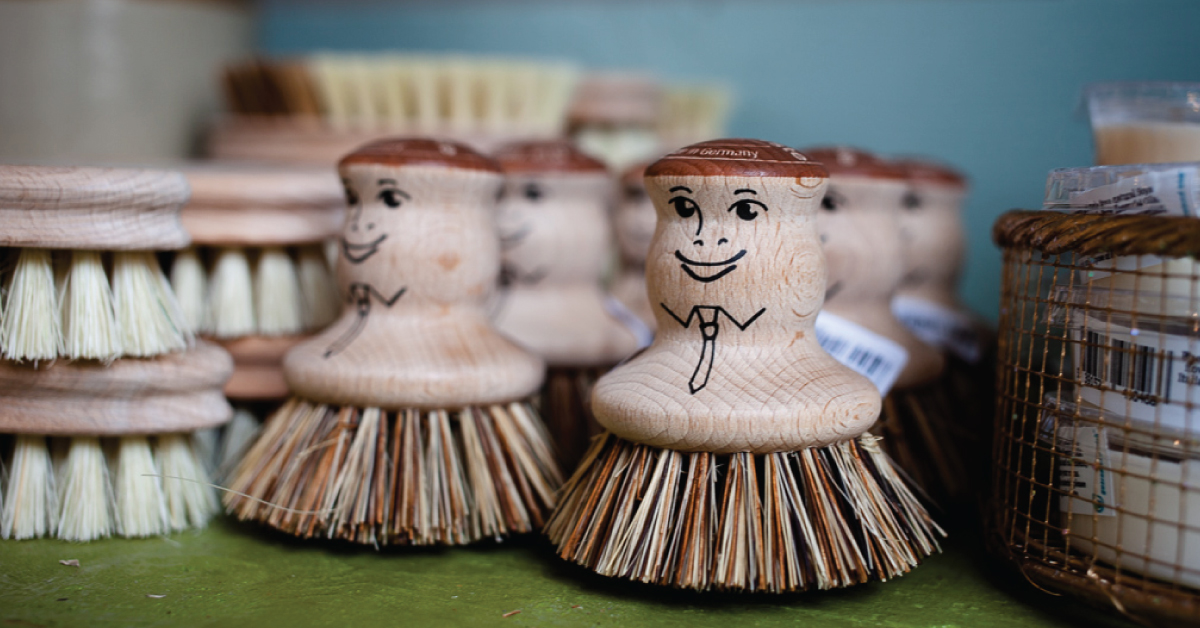 THE SUSTAINABLE GIFT GUIDE
In recent years we have all started to become more and more environmentally conscious, but Christmas time can often see our eco-efforts fail. Trying to tick all the presents off your list can be sustainable. Read on to find out how
As the year draws to a close there is only one thing on everyone's mind; what to get your loved ones this Christmas! But how do we do this without giving in to materialism and having a greater impact on our planet? Take the guilt out of giving and check out our gift guide to sustainable living. We are absolutely smitten with some of these picks – from charitable gifts to experiences and just some sustainable everyday essentials. We have all you eco-warriors covered.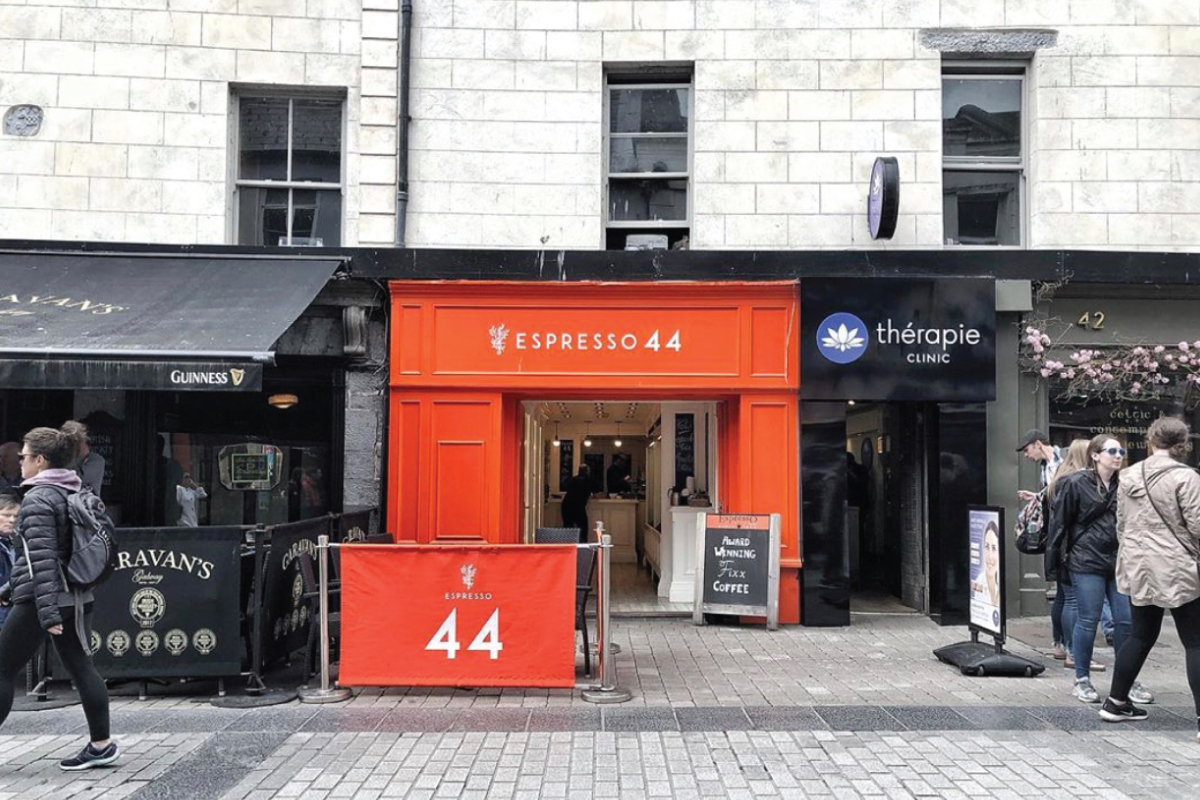 KEEP IT GREEN BY KEEPING A CUP 
Something that everyone and their mother should have stowed away in the bottom of their handbag – a Keep Cup. How many times a week do we treat ourselves to a cheeky coffee or a hot chocolate? Think of how much money and waste could be saved by investing in something as tiny as a cup. This can also make for a very cute gift with cups ranging in different colours, patterns and sizes to suit whoever you are treating. There is nothing that screams savvy sustainable chic like a festive reusable cup. Check out our friends over in Espresso 44! They offer a selection that will make the perfect stocking filler for the coffee drinker in your life. Or why not skip down to Mocha Beans or Urban Grind in the Westend who also stock a great selection of cups that will keep your coffee extra stylish all year round. Not only do Mc Cambridge's sell their very own brand keep cup, they also have some very delicious Belgian chocolate beans to pair with your cup to make it a hot chocolate themed gift. It's time to get creative!
STUFF YOUR FACE FOR ZERO WASTE
Here at This Is Galway, we are majorly into our food, and we cannot think of anything better than enjoying a tasty meal in one of the city's many delicious restaurants. Giving the gift of a nice meal and night out could be the perfect gift for a food lover in your life. This zero-waste gift will give you the opportunity to enjoy a nice meal while spending some quality time with someone you care about. Giving the gift of time and food, what could be better? If you're looking for some inspiration on where to go, check out our guide to the best foodie spots in Galway HERE.
If you want to go the extra mile and make this gift even more sustainable, why not make it your business to check out the many restaurants in town that are dedicated to top quality sustainable food. There is a number of local eateries and cafes that make it their mission to keep their carbon footprint to a minimum but still serve top quality grub. Check out Gerona, just a stones throw away from Shop Street. All the food prepared by Gerona chefs are served in 100% compostable packaging. They buy Irish meats, veg and dairy, local produce when it's in season and always look to support local food producers who supply all year round. You can also pop down to Temple Cafe! They pride themselves on upcycling as much as possible – from forks for door handles and old tins as cutlery holders, these little bits and pieces make it feel more homely and you can enjoy your meal in the comfort of knowing that very little is going to waste! They also use only Fairtrade tea & coffee, so you can sip to your heart's content.
MAKE IT AN E-ASY CARD CHRISTMAS 
Just because it's Christmas doesn't mean we need to throw the environment to one side. Everyone loves to receive a nice card at Christmas time, but where do these cards go when the holiday season is over? A lot of Christmas cards sent this time of year are just thrown away after the big day. Why not take the opportunity to wish your friends a Merry Christmas with an E-Card. This service could not be simpler and will reduce the amount of waste you create in your home drastically. COPE Galway offer personalised corporate eCard that you can send along with a donation on behalf of your receiver. It's time we start thinking outside the letter box and try to reduce our paper use as much as possible. If you really want to send a hand-written card, why not pick up some recycled ones from local charity shops around the city. Let it be for a good cause if nothing else.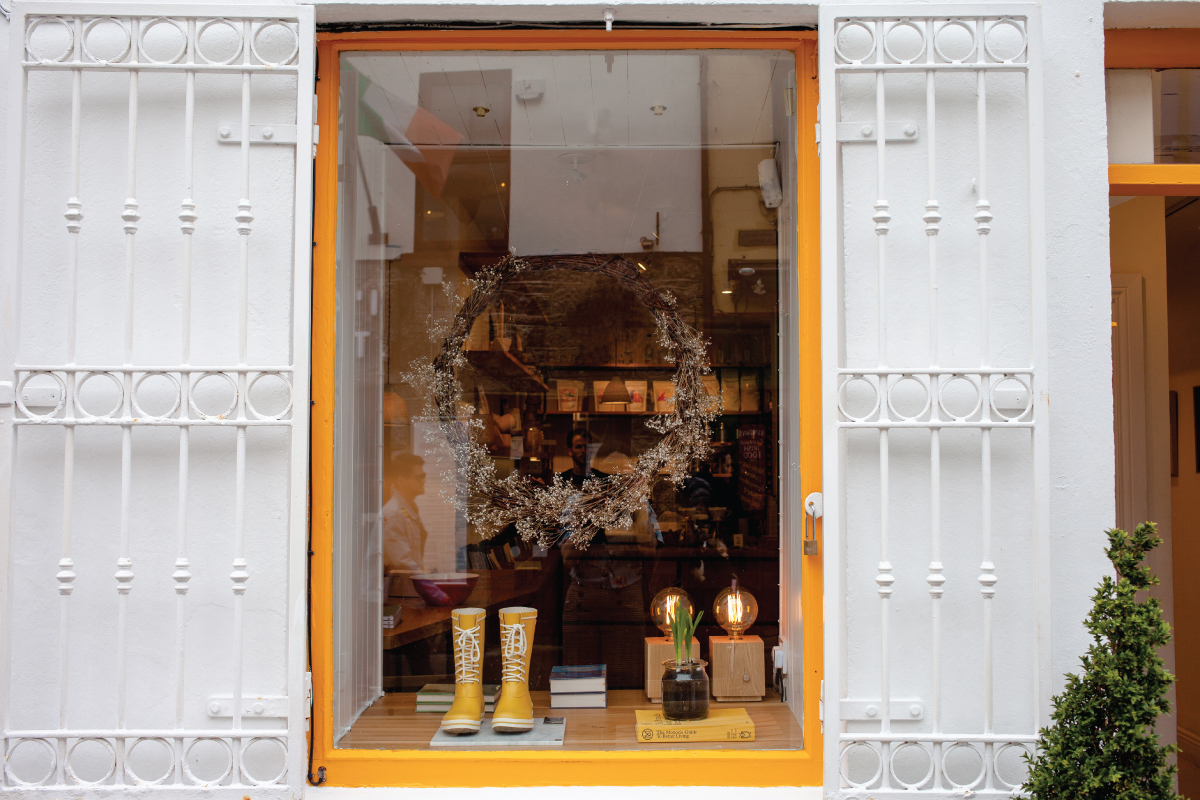 REMOVE THE STRIFE WITH A SUSTAINABLE LIFE 
Putting your money where your morals are is hard to do, especially at this time of year. However, now could be the best time to ignore the pull towards materialistic gifts and finally introduce the people in our lives to the simplicities of living waste-free every day. You could reuse an old box or basket that you have lying around your house and fill it with metal straws, beeswax paper, a steel drinks bottle, bamboo toothbrush, bamboo razor and some cute lunch boxes. It really could not be simpler to give the gift of a sustainable life this Christmas. Head in to the beautiful Coffeewerk + Press, who have the ultimate selection of sustainable gifts right in the city centre. You can grab a cheeky coffee also while you browse (don't forget to use your keep cup!)
The Filling Station Galway, need we say more? These guys have been knocking it out of the sustainability park recently and have the perfect selection of sustainable gifts for all the family. They have something for her – with their LoofCo selection, body Loofah, Cleansing Pad and Root Vegetarian Scrubber. They have something for him – such as their great shaving kit selection from Mutiny Shaving. Of course they have something for the kids too, including beautiful wooden jigsaws, washable jimlny bio paints and many more wooden gifts perfect for your little ones. They have also started to sell their very own compostable plastic hampers in store! Including a mini eco-friendly starter pack, a beauty kit, a bathroom essentials set, and a Christmas treats box. They could not make it any easier for you to make this Christmas a green one.
EXPERIENCE A GREEN GIFT
We all have that one person in our lives that has everything, and no ordinary gift will seem to suffice. It's time to get creative and start thinking about experiential gifting. You could unearth an interest that will be the perfect gift? Concert tickets are always a great present for any music lover. Take a look through our events guide HERE and see if there are any exciting gigs coming up in Galway's fantastic venues. Music brings everybody together and is the perfect way to share an experience with someone special. Why not reduce the amount of waste you are passing around, by giving the gift of a memory instead?
GIVE A LITTLE BACK
What better time of year to give a little back than at Christmas. Charity donating is the most selfless, guilt-free gift that can bring a smile to many a weary face. If you are lucky enough to be giving a gift to someone who has everything they need, why not make a donation on their behalf to someone who is not so lucky. Not only is this making the world a better place there is also zero waste attached. There are so many organisations around the city fighting everyday for people less fortunate than ourselves and just the smallest donation could make a huge difference in someone's life. Check out The Galway Simon Community , COPE Galway, Jigsaw, Saint Vincent de Paul or Western Alzheimer's association, and give the gift of charity. Full of love and waste free.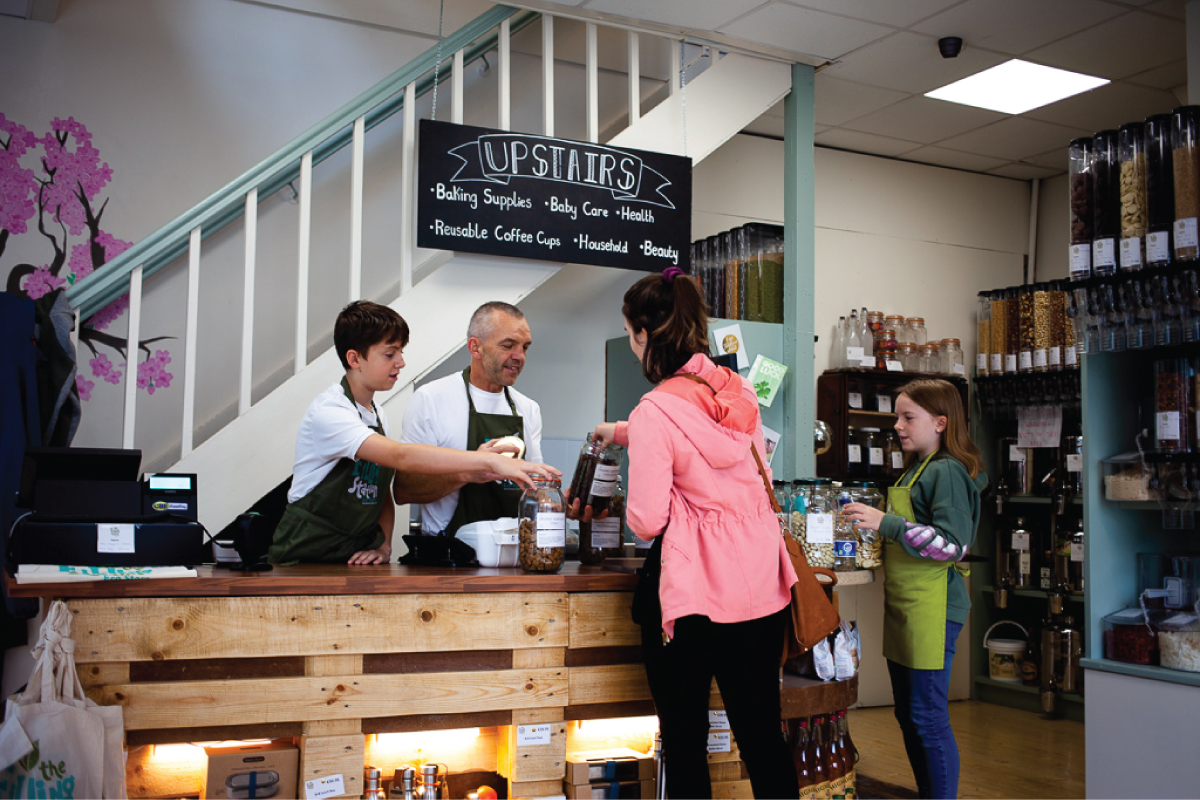 EVERYONE DESERVES A TREAT 
There is also the very problematic dilemma of what to get the sustainable savvy person in your life. It is very common that they already have everything to save the planet and is very conscious of their lifestyle. One simple favour you could give is a gift basket full of some delicious vegan and vegetarian treats from your local health food shop. Evergreen on High Street offers a wide selection of vegan-friendly treats with the largest selection of natural health foods in Galway. If you're feeling a bit lazy and the thought of picking out all of the fillings yourself is stressing you out why not drop in to The Filling Station. They offer their very own handpicked sustainable vegan treats hamper. All you have to do is ask!
DRESS IT UPCYCLE 
Fashion can be a difficult gift to give. Not only is it very hard to pick out something that will fit somebody else's taste, it is also too easy to fall into the environmentally damaging world of fast fashion. But fear not, Galway City offers a variety of sustainable chic spots to shop for up cycled fashion without the guilt of waste being placed on your shoulders. Public Romance on Abbeygate Street offer a selection of trend-led pieces that are vintage or have been reworked to create one-off treasures. Sustainable fashion doesn't mean you have to compromise on style, the proof is in the Public Romance pudding!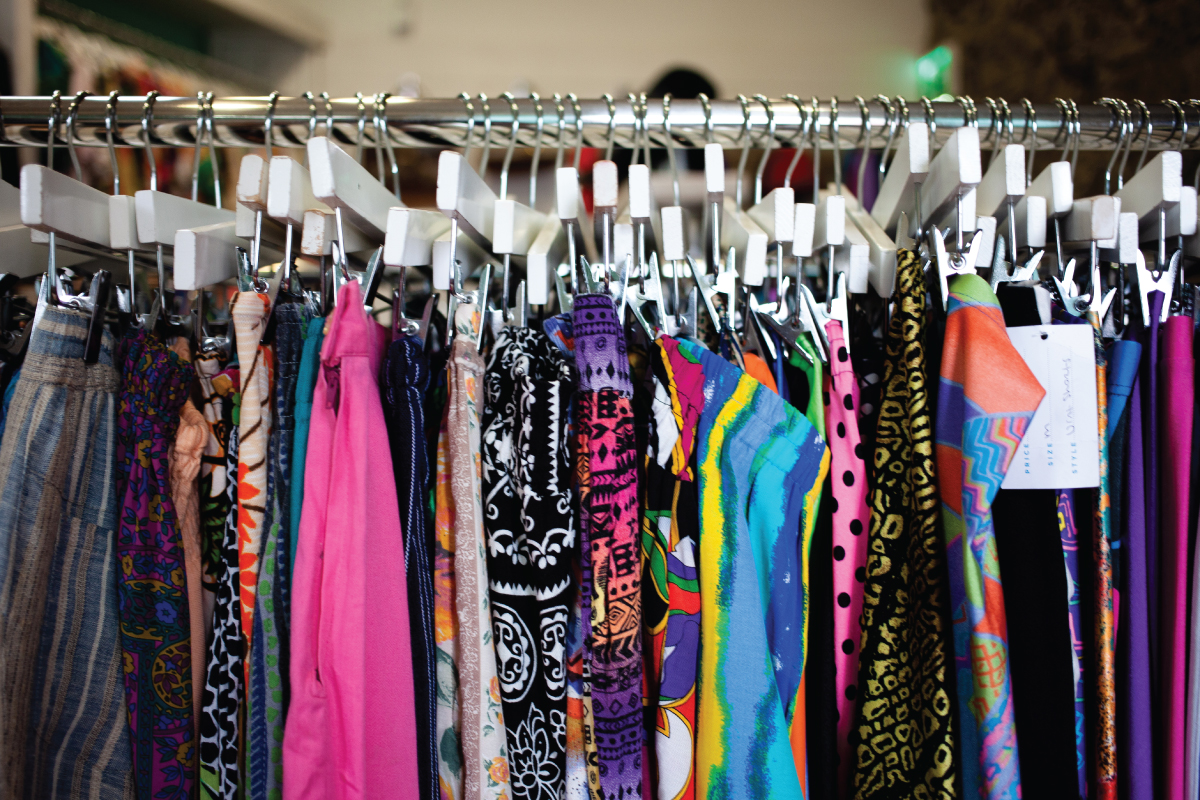 Words by Ciara Brennan