Keeping things eco-friendly and ethical can be particularly difficult during the Christmas chaos, but we're happy to report that you don't have to forego a sustainable lifestyle in order to get all your loved ones looked after. Equipping those around you with the tools to limit their waste is a gift that keeps on giving, so if you're looking for a place to start - look no further.

KITCHENWARE ALTERNATIVES
A few simple swaps are all that's needed to set the wheels in motion and reduce the amount of waste created in the kitchen. The Filling Station is Galway's one-stop shop for all things eco-friendly and when it comes to kitting out the kitchen, they've got all the essentials. From reusable vegan food wraps and bamboo charcoal water filters to stainless steel lunch boxes and compostable bin bags, you can gather the goods with ease. Once you've given your loved one the tools to live a sustainable lifestyle, this refill store will help them stay well stocked for the foreseeable future.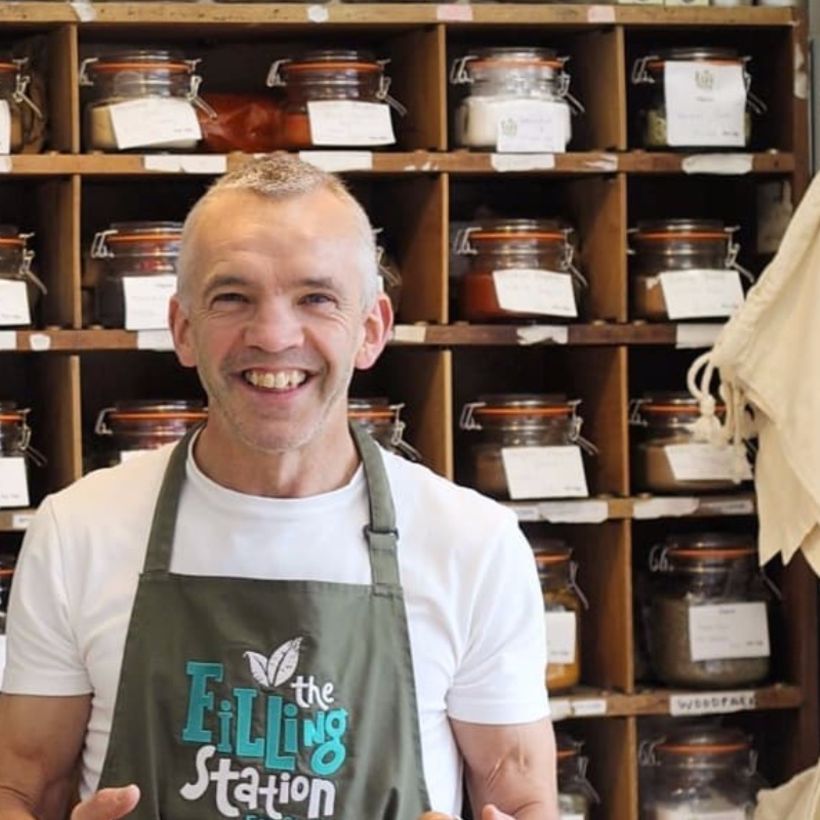 BITS AND BOBS FOR THE BATHROOM
While we're all guilty of using the odd disposable item here and there, Christmas might just be the ideal time to give your nearest and dearest a little nudge in the right direction. Galway's very own Fiáin have made it their mission to produce high quality lifestyle goods from premium natural materials, and their shaving range is a must for your toiletries bag. A solid brass razor, sustainable coconut and soy candles, and luxurious shea butter soap are all bathroom essentials by our standards. Throw in some Jo Browne reusable bamboo makeup remover pads, a bamboo toothbrush and an Airmid shampoo bar from Evergreen and you're laughing!
BACKPACK ESSENTIALS
The folks at Coffeewerk+Press are giving Galway far more than just a daily dose of caffeine. Stocking KeepCups and Urban Water Bottles, this coffee shop and gallery space stock an array of ethical and high quality products that are always handy to have on you. They've also got reusable sheets of Bee's Wrap, which tend to come in quite useful when you want to save a little something for later. Out in Moycullen, Tree Bark Store has a serious amount of reusables to choose from. Why not fill a tote bag with all the essentials - a bamboo cutlery set, sustainable straws and some vegan lip balm will set your loved one up nicely.
ODDS AND ENDS FOR THE WARDROBE
Who doesn't love giving their wardrobe a facelift for the festive season? As we all know, mass produced pieces have negative impacts on both the environment and those who work to get by in these factories. Sustainable fashion has grown in popularity over the year and for good reason - independent boutiques like Public Romance allow for individual style and flair, stocking a mix of vintage, pre-loved and reworked threads that make the perfect addition to any wardrobe. From sweaters and tees to jackets and jeans, give your loved one something they won't see on anyone else this Christmas.