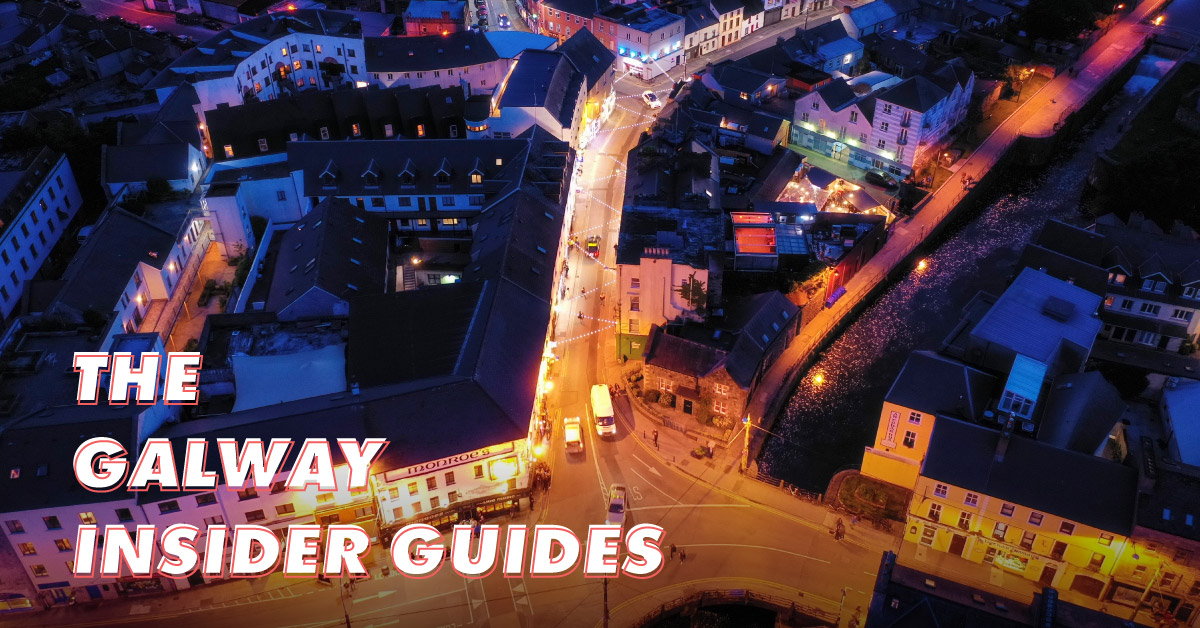 THE STREETS OF GALWAY… DOMINICK STREET
For many's the visitor, gallivanting through Galway largely consists of the main shopping, eating and drinking areas. We all know and love Shop Street, Eyre Square and the Latin Quarter, but what about the many avenues lying just off the beaten track?
With less foot traffic and more mystique, it's the city's side streets that add yet another layer of appeal to Galway. Allow us to introduce you to some of the many marvelous businesses lining the Westend's Dominick Street.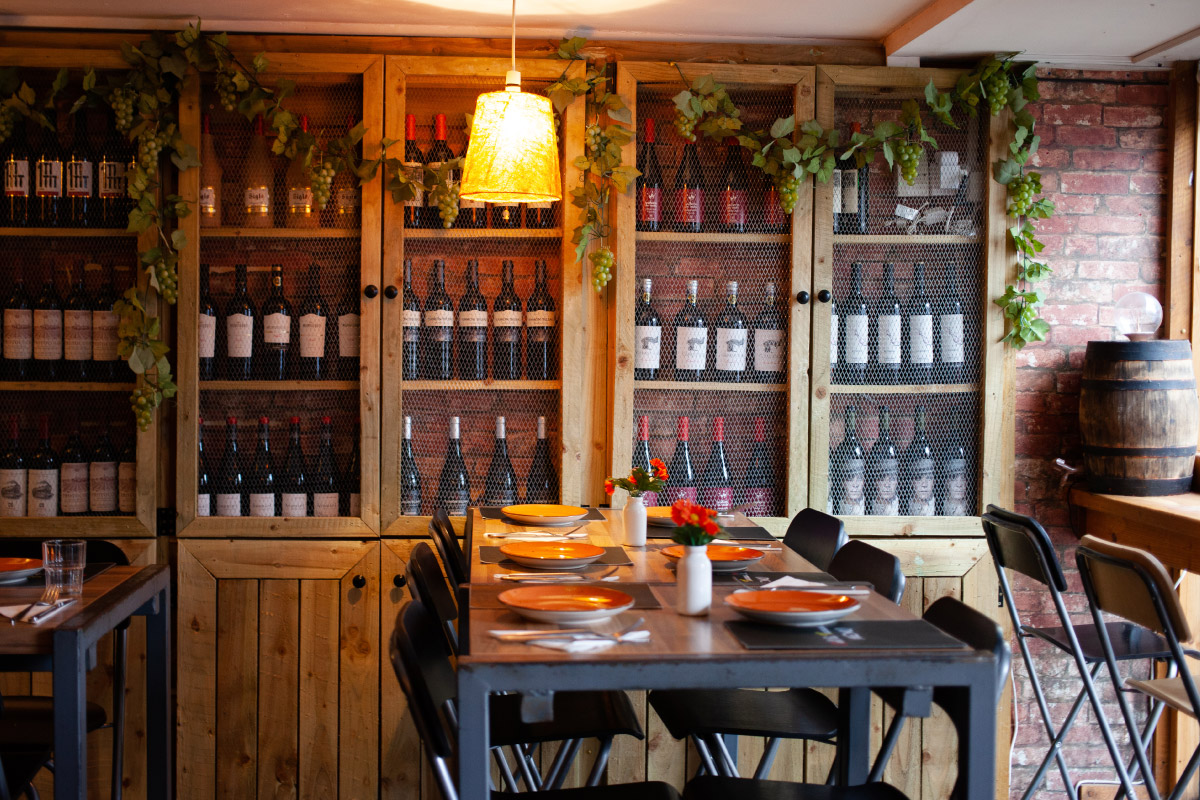 FINE FEEDS AND CASUAL FAIR…
Very few places manage to give brunch the attention to detail it deserves quite like Dela. If you're partial to some bacon and maple syrup pancakes, these are some of the best on offer and their menu features just about everything you could be hoping for. Just opposite, Tartare is a great place to enjoy a tasty sandwich alongside a morning cup of coffee and once the day descends to night, an even better spot for a glass of vino.
As soon as you make the jaunt over the bridge, the smell of vinegar wafting through the air from Vinnie's will slap you right in the face. If you can somehow resist the urge to stuff your face with some of the best chips in town, pop along to Handsome Burger to find out why they earned Best Burger in Ireland 2019 and if it's pizza you're after, Carroll's Bar is home to Crust Bucket, a pizza bus that'll keep your stomach well-lined between pints. Their garlic dip definitely deserves honourable mention!
For romantic date nights or intimate evening meals, Dominick Street has its share of fancy fare. Across the street from Tartare, you'll find another one of JP McMahon's eateries. Aniar is a Michelin star restaurant that work with local producers and seasonal ingredients in order to create an innovative dining experience. Just a short stroll away you'll find a warm atmosphere, ambient music and delicious French cuisine at the quaint Rouge Restaurant. Whether you order a meat and cheese platter or a striploin steak, you won't be disappointed.
The exotic food experiences don't stop there, Deli la Tasca is home to some of the most authentic Spanish tapas and wines around. For delightful food, wines and craft beers, John Keogh's serve up elevated Gastropub grub in a comfortable and cosy environment. You'll definitely want to stay on for a couple of drinks by the fireside.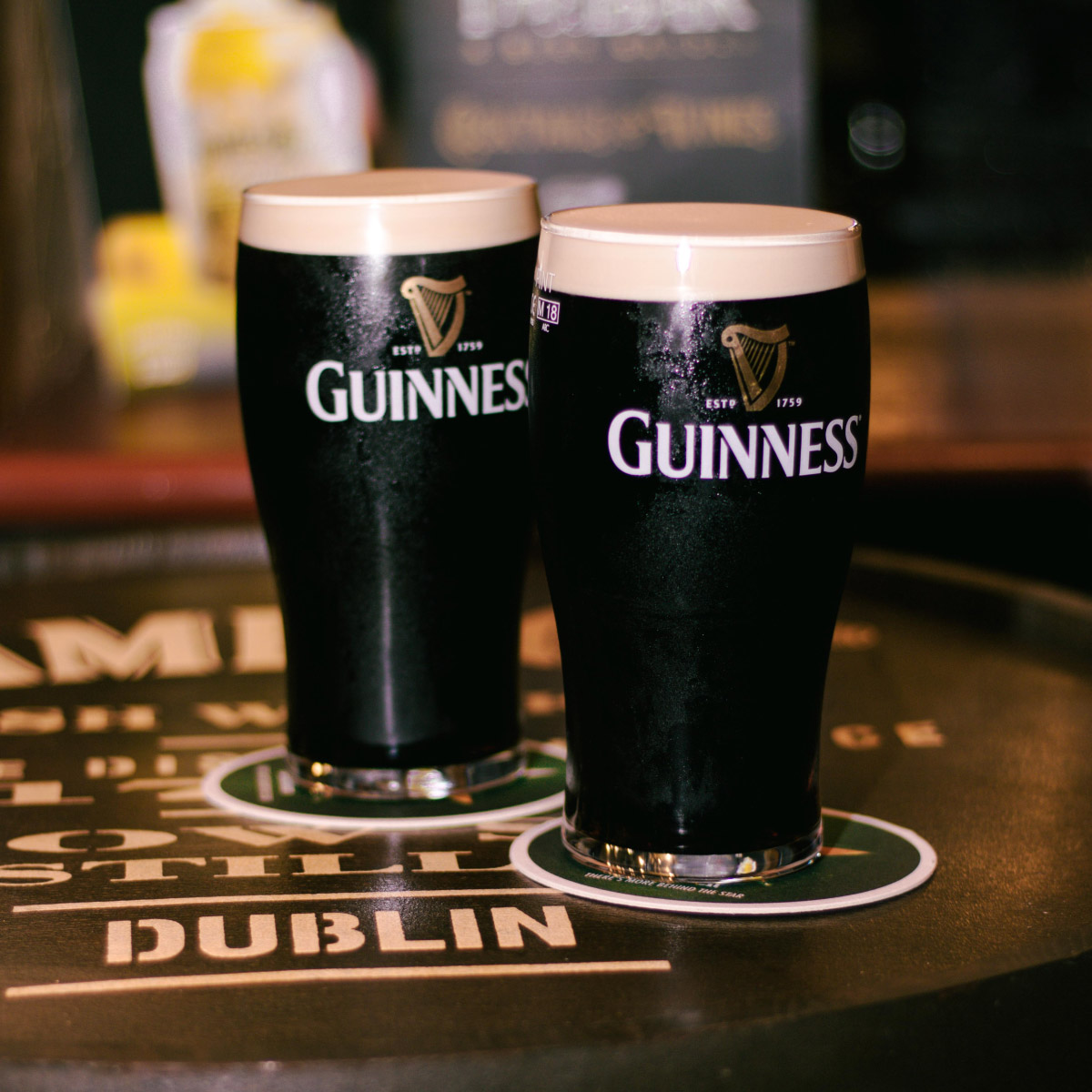 A ROUND OF PINTS AND A SONG AND A DANCE…
Whether it's a couple of quiet ones or you're gearing up for a night on the lash, Taylor's Bar is always a good place to start. Whiskey, beer and cocktails aplenty, the drinks are always flowing and with live music every night of the week and the match on the big screen, you're all set. If you're looking for that familiar feel of an intimate rural pub, E Brún is as traditional as they come. Housed in a listed building, this pub show all the sporting events, serve up some great toasties and feature live music all weekend – all within the walls of one of the city's smallest bars.
As well as all that, Dominick Street boasts two of the city's premier live music venues. The stage of Róisín Dubh has been graced by some of the most famous names in music and is hands down one of the most legendary venues in the country. Their silent disco and comedic offerings attract folk from miles around, so you're gonna want to head along. Of course, Monroe's attract some huge names in music from both home and abroad, the best tribute bands around and downstairs you'll always find some trad tunes to keep your foot tapping.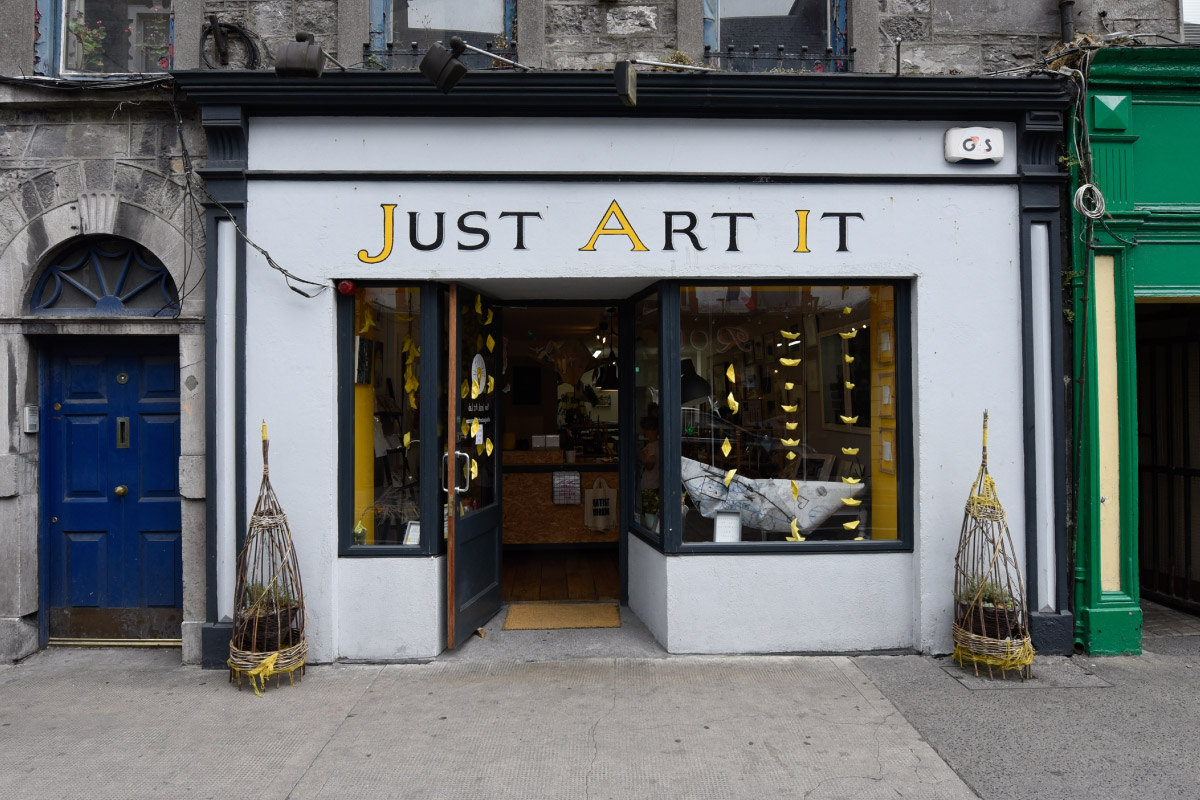 BROADEN YOUR HORIZONS…
Along with all that eating and drinking, Dominick Street even offer a plethora of educational classes to make sure you keep that brain of yours as sharp as possible. For those who want to expand their culinary knowledge, chef extraordinaire JP McMahon's Aniar Cookery School provides hands-on activities that will ensure you leave with more confidence in the kitchen. To unleash your inner Picasso, Just Art It offers a range of art classes, printmaking workshops and cultural events to keep your artistic streak alive and well. In order to keep the aul cúpla focal in circulation, Áras na nGael offers Irish language and sean-nós dancing classes – among other services – all under one roof.
AND JUST ABOUT EVERYTHING ELSE YOU MIGHT NEED…
And just when you thought the street was at capacity, the bounty of offerings only get more diverse. Swing by an art exhibit at Galway Arts Centre, or nab yourself some thrifty pieces at one of their monthly flea markets. If you feel the urge to get yourself locked into a confined space with some mates, with freedom only being granted if you can solve the puzzles in time, Asylroom is the place for you.
If you fancy getting inked, the lads as The Claddagh Art Collective run a tattoo studio and visual art space that bring your dream tattoo to life, while the folks at Galway Bay Tattoo have a combined experience of over 60 years between them, you can rest assured you'll leave with no regrets. If you're in dire need of a fresh fade or a beard trim, Gallagher Galway barbershop will keep you looking your very best.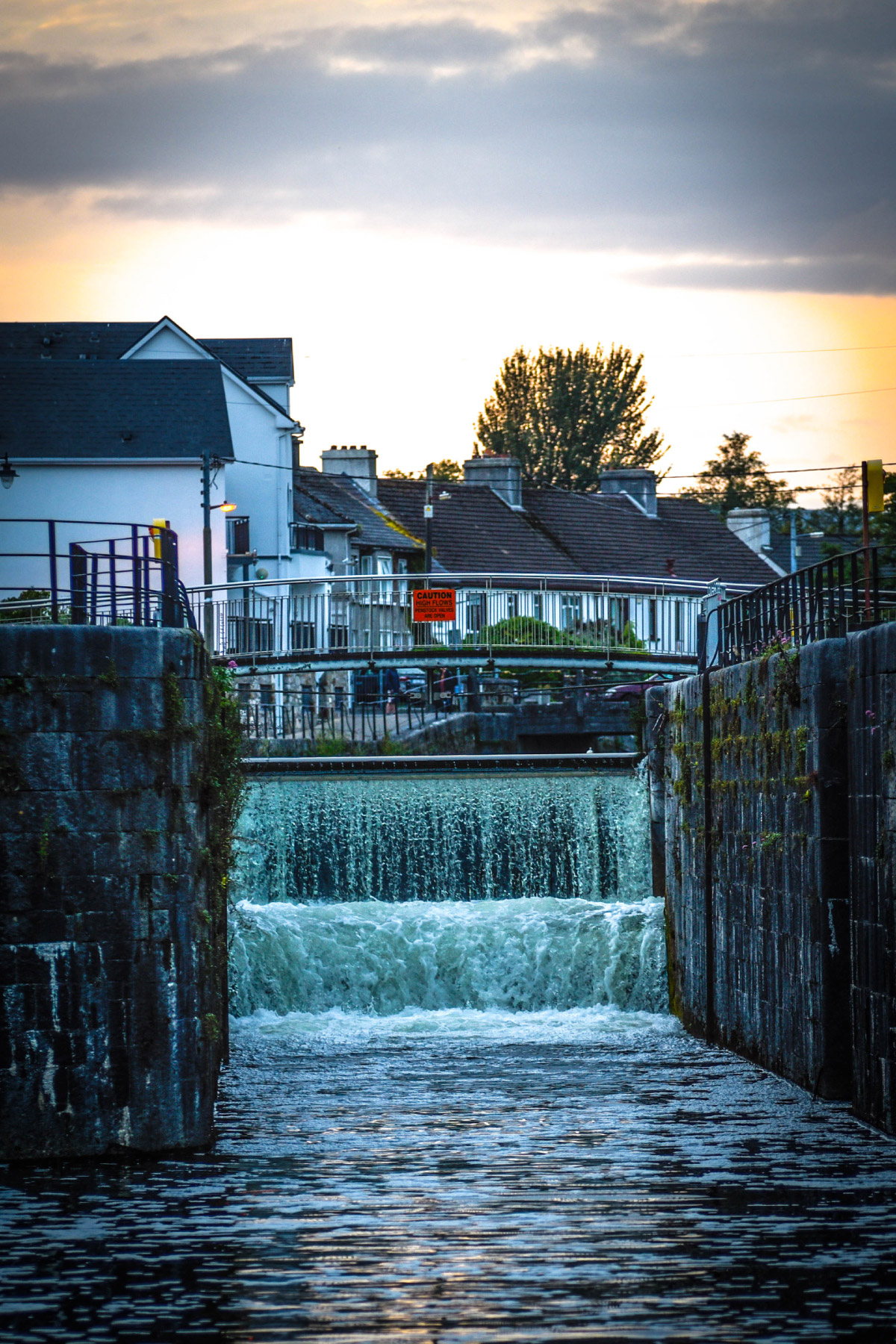 Feature image courtesy Up in the Eire
Other images by Lisa O'Brien, Ciarán MacChoncarraige and Boyd Challenger